MLB World Series Recap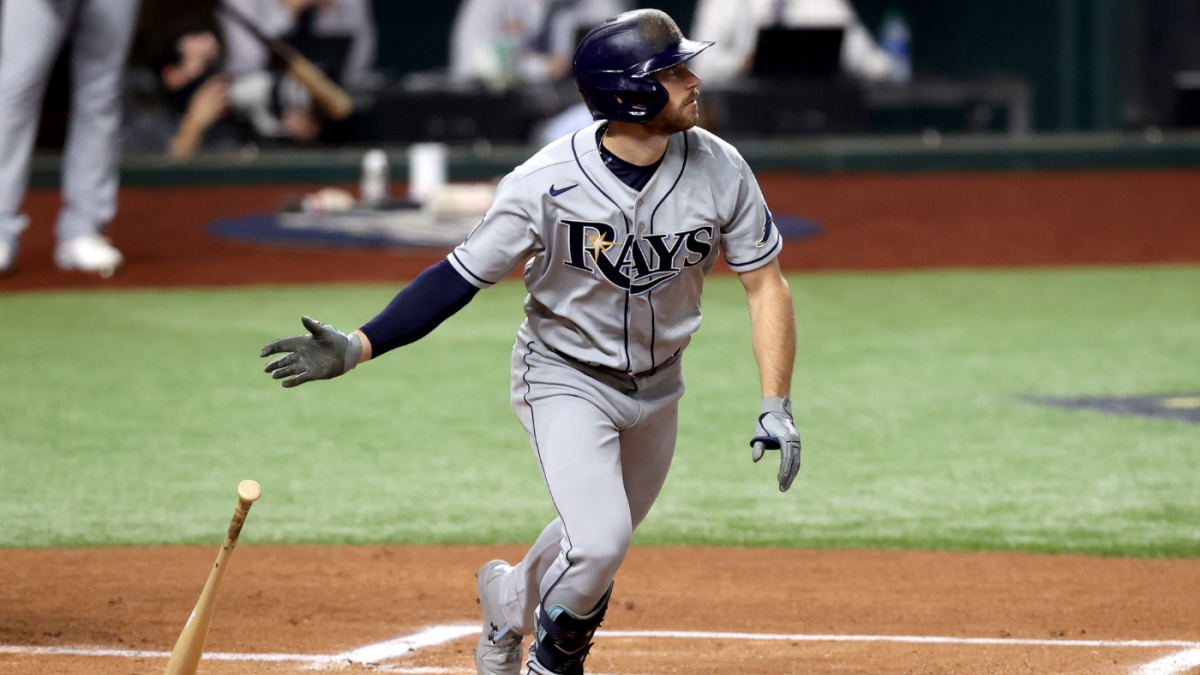 Well, I was finally on the right side of the Rays (+129). It had been awhile! But Tampa took game 2 of the World Series by beating the Dodgers 6-4.
Panther ended up being right while being wrong. He took L.A. but did say the Rays needed 5 or more runs to win a game. Tampa was powered by Brandon Lowe's 2 homeruns.
Can the Rays actually win this series?
Stan the Man?
Stan Van Gundy is waddling out of the booth and bringing his mediocrity to Zion and the Pelicans. This one is a head scratcher to me.
Yes, he is a disciple of Pat Riley, but Van Gundy was exiled by the Heat so Riley could win a title with Shaq. Stan then road the coattails of Dwight Howard's youthful dominance before conning Detroit into not only a coaching job, but also president of basketball operations.
He's had one winning season (44-38 in the 2015-2016 season) since seeing Howard leave the Magic for his first stint with the Lakers.
And this is the guy the Pelicans think can get Zion to the next level? Yikes.
The Return of AB?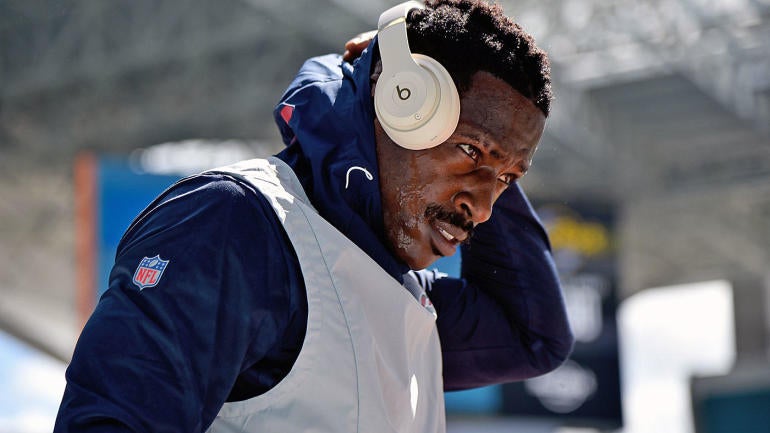 Rumor has it that the Seattle Frauds (er, Seahawks) are looking into signing Antonio Brown. AB's suspension is over after week 8 and he would be eligible to sign with a team.
There are still some lawsuits lingering over AB's head and his locker room presence could be a disaster. Bill was able to corral him somewhat briefly in New England but is it worth the risk?
Let's hope he doesn't burn his feet or need a new helmet this go around.
No More (Fitz) Magic in Miami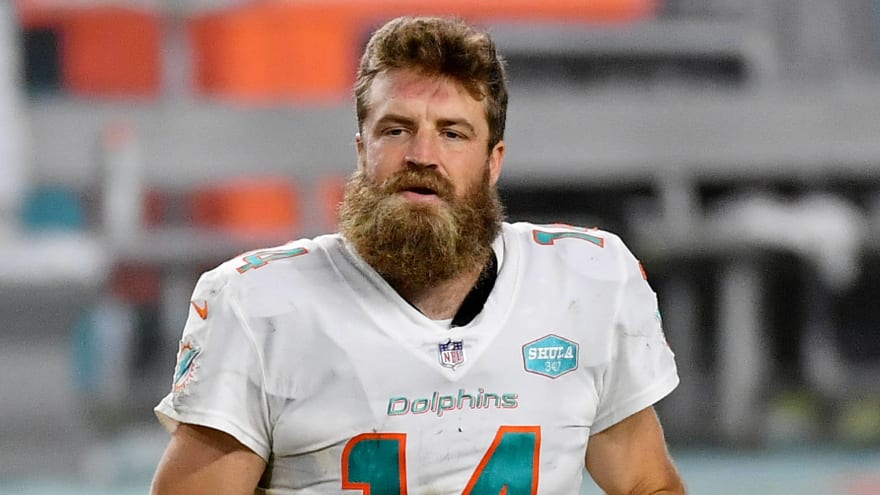 Ryan Fitzpatrick is "heart broken" that he once again is being sent to the bench and perhaps he has started his last NFL game.
Fitz was having a solid season and had led the Dolphins to back-to-back wins. But the inevitable happened (probably sooner than anyone expected). Miami named Tua Tagovailoa as the starting QB after seeing him throw 2 passes in garbage time last week.
Fitzpatrick was probably the most excited person on the Dolphins bench when Tua entered the game. If he knew it could be his last throw as a starter… maybe we would not have been as excited.
Fitz is a career journeyman – but he's put up some awesome numbers (sometimes) with Tampa, Buffalo and Miami.
Perhaps the Browns could ask about him? You, know, just in case…
Free Sports Betting Picks!
Here are a couple of free sports betting picks for this rather light Thursday. I am 2-4 over the past week but overall 22-15 ATS this season in my NFL bets. I also give a look at the NCAAF game. True degen stuff there.
NFL Thursday Night Football
Giants at Eagles
Spread
: PHI -4.5 at most books (or -5 at 
mybookie.ag
 – Promo code: ABSOLUTEDEGEN)
O/U
: 45 (Slight under – 43)
Overview: The Giants got their first win last week and have played pretty good football the past few weeks. The NFC East is wide open so this becomes a big game for both teams.
The Eagles are banged up. They will be without Miles Sanders and Zach Ertz. It's one of the reasons the line dropped but it has since started to go back up with news that DeSean Jackson and Lane Johnson will be playing.
The Eagles went toe-to-toe with the Ravens last week and a lot of that had to do with Carson Wentz finding his newest friend on the field in Travis Fulgham.
The Giants defense has been playing better recently – but it still has some glaring holes. James Bradberry has been a bright spot and could be matched with either Jackson or Fulgham.
But overall, the Giants are 29th in opponent pass completion % and middle of the pack in passing yards allowed. I think Wentz could have a big day and lead the Eagles to a win – despite the loss of Ertz. I'll bet Philly.
NCAA Football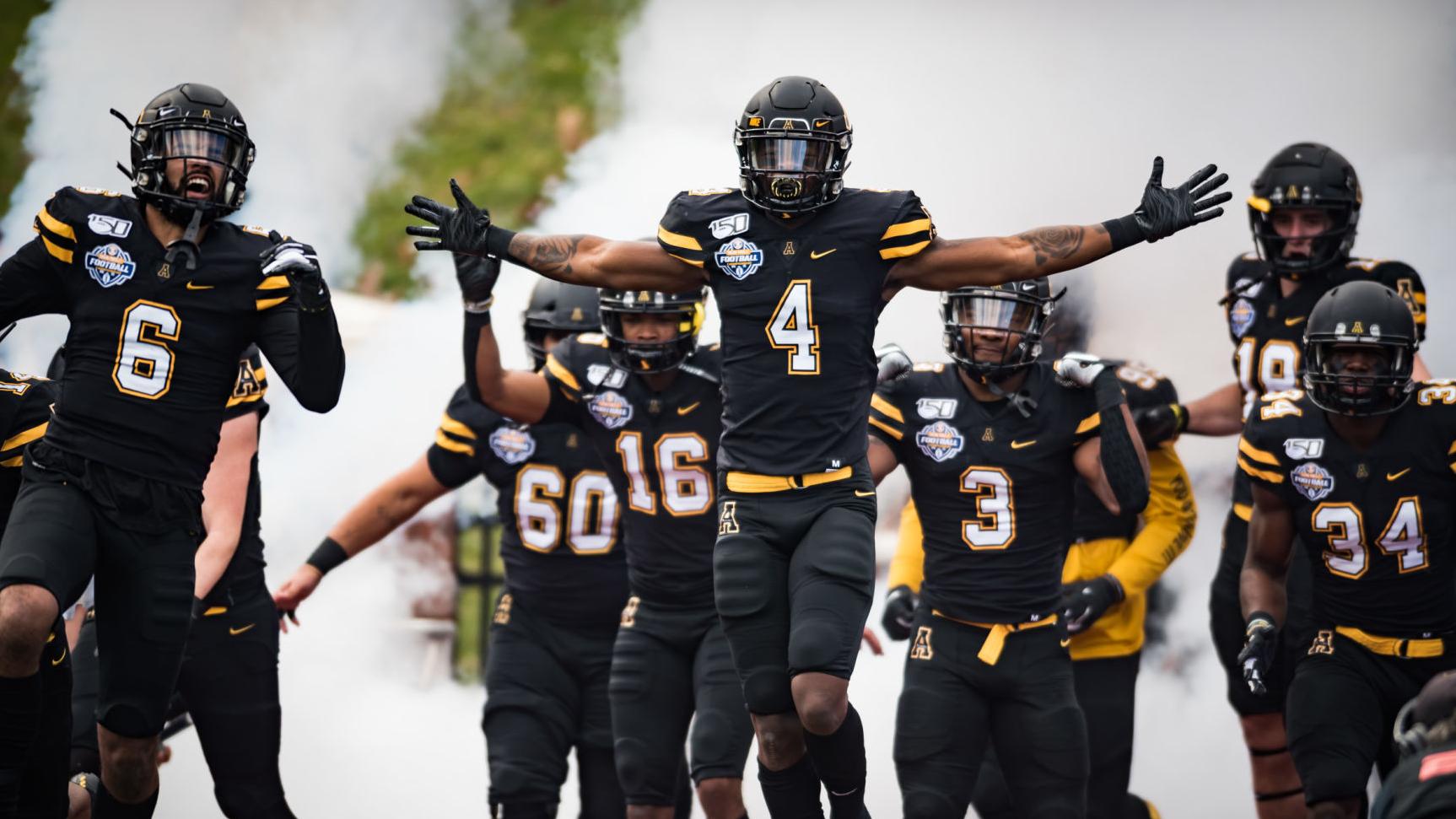 Arkansas State (Red Wolves) at Appalachian State (Mountaineers)
Spread: Appalachian State -13
O/U: 68 (Lean the under here – though so much money is coming in on the over)
Overview: The Red Wolves defense has been mighty questionable this season but man can they score. The Mountaineers last played a month ago so who knows if that's a good thing for them or a bad thing.
Arkansas State's defense has been so bad that they fired their defensive coordinator last week but again, this team can put up points. If Appalachian State is not rusty, they should be up to the task of trying to contain the Red Wolves.
But I'd be worry about a layoff like this and coughing up 13 points. The money is on Appalachian State but I'd lean the Red Wolves here.