Hey everyone,
Mad Max here and welcome to another edition of the Daily Degen – a quick run down of today's free sports betting action and sports news relevant (or sometimes not) to your gambling needs.
World Series Game 3 Recap
Walker Buehler was dealing in game 3 as he led the Dodgers to a 6-2 win over the Rays. The Dodgers now lead the World Series 2-1 and Tampa has to be a bit worried. I was on L.A. -147 (win!) and also had the over (7.5) which ended up being a winner too after a futile homerun by the Rays in the 9th.
Charlie Morton was not able to get out of the 5th inning – giving up 5 earned runs on 7 Dodger hits. Justin Turner added yet another homerun to his Dodger postseason history and it's a sore fucking reminder that the Mets gave up on this dude years ago and fucking waived him. Seriously.
The Rays postseason hitting woes continued as they went 4-30 (.133 batting average) and one of those hits was the aforementioned garbage homer by Randy Arozarena. I'll talk about the game 4 line in the free sports betting section below.
TB + AB = ?
About a year and half ago, Tampa Bay coach Bruce Arians said that Antonio Brown was not a fit for his Bucs team. That was then. This is now. At the (urgent) request of Tom Brady, the Bucs have added AB to their receiving corp on a 1 year deal. Brady and Brown had early success when they paired up briefly for the Patriots last season.
Brown was eligible to sign with the Bucs following his NFL suspension and if he passes his Covid-19 testing, he should be in the lineup against the Saints in Week 9. If healthy, Tampa could have a great set of receivers but that is a big if. Mike Evans, Chris Godwin and Scotty Miller all have dealt with some injuries this season.
I really don't know of the mental state of Brown – who has quit the NFL more times than I can remember – and physically, it may take some time for him to get to game shape. But if he has any type of rapport with Brady as he did last year…
UFC 254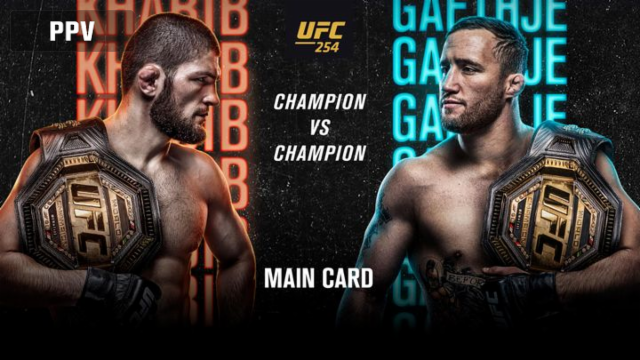 Our boys from across the pond broke down this event on Thursday's (not main) show. But Richie Rich seems to think there could be an upset here. The main event features Khabib Nurmagomedov against Justin Gaethje on "Fight Island." Rich noted that Khabib looked like he barely made weight and looked pretty dehydrated (and note Rich is a former wrestler who knows a thing or two about trying to make weight).
Arch has also noted that Khabib isn't just fighting an old Irish guy (though in my experience, old Irish guys are pretty tough dudes… at bars… in New Jersey).
Anyway, if you want to bet the upset, you can get Gaethje +350 by KO over at mybookie.ag (use the promocode ABSOLUTEDEGEN when signing up).
Free Sports Gambling Picks
Dodgers vs Rays
Line: LAD -164; TB +145 (Betting Rays)
Total: 8 (lean over)
Listen, if there is one dude who wants the Rays to win this series, it's me. I have a good chunk of change sitting in the sports book in a preseason World Series win bet on the Rays. So yes, I want that payout. But I also like making money game to game. That's why I have no issue betting against Tampa if needed (see yesterday).
Today we get Julio Urias against the Ryan Yarbrough (and the Rays bullpen). The Dodgers hit better against righties than lefties – but they can hit lefties too and could get Yarbrough in trouble. For the Rays to win this, they may need to overcome a deficit – which will be tough. This is a team that just can't hit (except for homeruns). It's also a team that can't hit fastballs (oh yeah, Urias uses his close to 60% of the time).
All that said, the Dodgers should win this one. But my metrics say there is value in betting the Rays here. If the bullpen is sharp and can hold L.A. to 3-4 runs, I do think the Rays can put up the 5 needed runs (you know, 3-5 homeruns) to win this game. Betting Tampa.