Hey everyone,
Mad Max here with some Max's Salty picks (Best NHL Bets for 1/15/2021) and also posting Rich's Fishy picks.
Good luck and happy NHL season everyone!
Bets placed at MyBookie.ag (promocode ABSOLUTEDEGEN)
Listen to our episodes on Degen Radio.
Max's Salty NHL Bets for 1/15/2021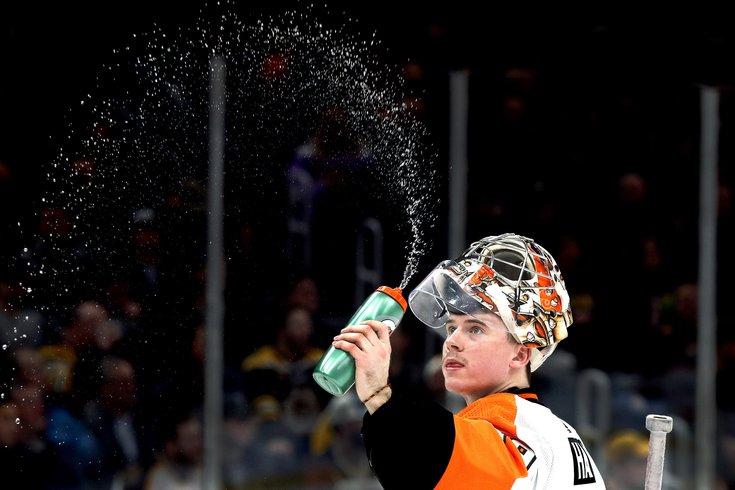 Pittsburgh Penguins (-108) at Philadelphia Flyers (-102)
Action: Lean Penguins
Notes: Philly got the better of the Penguins last time out but I am not convinced. I still have the Penguins winning here but it is razor thin and not worth the risk.
Chicago Blackhawks (+218) at Tampa Bay Lightning (-249)
Action: Lean Lightning
Notes: It's a nice payout for Chicago but I have them nowhere near the implied probability to take a value flyer on them. This should be another big win from Tampa.
Toronto Maple Leafs (-202) at Ottawa Senators (+179)
Action: Lean Toronto
Notes: Another chalky one. I have Toronto putting a beatdown on Ottawa here (after stealing a win from Montreal the other night).
Washington Capitals (-136) at Buffalo Sabres (+123)
Action: Bet Capitals ($20)
Notes: Washington got the better of Buffalo in game 1 and they will again today. I think the Washington defense will be a bit more disciplined here and the Buffalo offense will not produce like they did in the last game. Buffalo's expected goals for (xGF) after game one shows that there should be some regression. Granted, Washington benefited from some lucky goals in game 1 – so in general, don't expect 10 total goals from these teams on a regular basis.
St. Louis Blues (+129) at Colorado Avalanche (-143)
Action: Lean Blues
Notes: Not to disagree with Rich again, but this game is a lot closer to me and while I do think Colorado probably does win, the value is on St. Louis. Only a lean for me.
Rich's Fishy NHL Bets for 1/15/2021
Not going to get too crazy in the early going of season as I want some background on how the NHL plays out using a baseballesque schedule.  Playing the same teams back-to-back, sometimes from one night to the next is, as Max put it, a continuation of the previous game. Plus, my model is going to pick the same team today as it did yesterday in most matchups that don't change.
However, my guess is game two in a series will likely be tighter than game one and tilt towards the team that lost the first game; unless, you are the Blackhawks or Red Wings, in which case they'll probably lose by a lot anyway on most nights.
We won on opening night with the Philadelphia Flyers and the Fish says they are going to do it again, but I am going to put it on pause. Instead, I am looking at the Colorado Avalanche (-143) to rebound after a disappointing loss to the St. Louis Blues (+125) on opening night.
Even at -143 the Avs offer the slightest bit of value along with a 52/48 home/away ice advantage and a 55/45 home/away goal differential edge. I expect Colorado to come out and put the beatdown on the Blues tonight and would even consider the puckline at +163.
The Play: Colorado Avalanche (-143)