NCAAF Friday Games Recap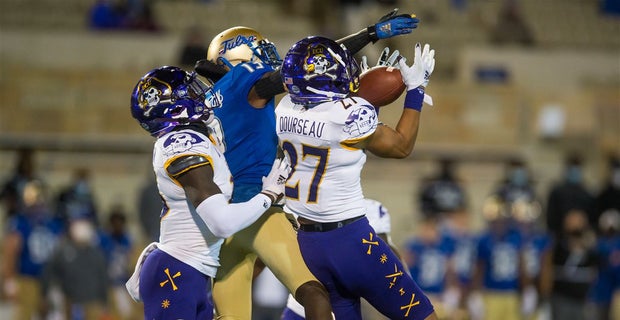 What has the world become that Mad Max is now watching college football games? But honestly, we had some interesting ones. The first one saw Taulia Tagovailoa lead the Maryland Terrapins to a shocking 45-44 OT win over Minnesota. Tagovailoa shook off that dreadful game last week to throw 394 yards and 3 TDs while only giving up 1 INT. The game also had a pair of 200-yard rushers as each team ran the ball very well.
Another surprise game (kind of) was the absolute beatdown that Wyoming did to Hawaii. I had mentioned yesterday that the Warriors have a dreadful road ATS record, but I really though they would pull out a win. Wyoming was able to run through Hawaii's redzone defense and looked dominant on defense.
The last game to cover (and no, not Southern Illinois winning the "War for the Wheel" by 3 points, as I predicted) is the shitfest that was the Tulsa and East Carolina game. The Pirates dominated Tulsa throughout the game and with 2 minutes left in the game they seemingly ended it with a 4th down stop. Nope. Pass interference. No worries, they recovered a fumble on the next play. Replay says not a fumble. Cool. They got another 4th down stop. Actually, the ball grazed the ground on the catch but the refs didn't care.
So yeah, Tulsa ended up winning the game on some home cooking by the refs. They still covered for me but damn I'm glad I didn't place that +535 moneyline over at MyBookie (cough, promocode ABSOLUTEDEGEN) or I'd be as salty about instant replay as Arch is.
Mike D'Antoni the Assistant
Mike D'Antoni used to coach Steve Nash and now he will mentor him as a coach it seems. D'Antoni left his head coaching gig with Houston and will now join Nash in Brooklyn to see if they can lead the Nets to a title. Spoiler alert: no.
The Nets will be interesting to watch next season. How will Durant look coming back from a big injury? Can Kyrie stop being a headcase? Will Nash (and now D'Antoni) succeed? All of these questions and more on the next episode of As the Flat Earth Spins.
Anderson Silva's Last Dance at UFC Fight Night?
Is this the end of Anderson Silva? At 45 years old the man probably should have called it a day a few years ago. In fact, he did call it a day a few years ago. Six years ago he beat Nick Diaz at UFC 183 and it seemed like that was it. Nope.
Then at UFC 234, he had an emotional moment where he said, "One more time." One became two and now here we are.
Silva has been fighting for 23 years now. It's a bit unprecedented when you think about it. He definitely has not been the same guy he was before his leg injury he suffered from Chris Weidman back in 2013. He is 1-4 since then and was suspended back in 2015 after testing for numerous PEDs.
Our UFC lads cover this match and more in their Thursday (not the main show) so I won't go off pretending that I know what will happen in this fight. But Silva is only +205 in this and I just can't imagine him winning. Silva started his UFC career 16-0 but since then he is 1-6. Uriah Hall has 16 wins and all but one of them came from knockout. Only two fighters over Sliva's age have won a UFC fight. So it is not looking good at all.
If this is the end for Silva (like really, really the end) then it's been an interesting career for sure. If he just retired after that injury to Weidman, we could be remembering him as one of the greats and not as this shell of a fighter he's been the last 7 years. Still, he'd beat my ass badly. So I won't be too much more critical of him.