Hey everyone,
Mad Max back again with another Daily Degen. I'm going to talk NCAAF Week 9 bets, the results of the NFL Thursday Night football game and some other sports news. Happy Friday folks.
Thursday Night Football Recap
There was about 4:28 left in the game and I sent a text to Arch saying, "It's the Falcons so lord knows this is far from over." But they managed to close it out for a 25-17 win and ended a Carolina drive at the end with a Bridgewater interception.
The Falcons' defense was surprisingly good. They got a pass rush going and put Bridgewater on his back. I had mentioned on yesterday's show that I was not in love with Atlanta, but they are a better team than their record shows.
For Carolina, their downward trend should be concerning. I think they played a bit above their capabilities for a bit and now it is leveling off. Unless they show me otherwise, this could be a continued fade on this team.
MLB News and Notes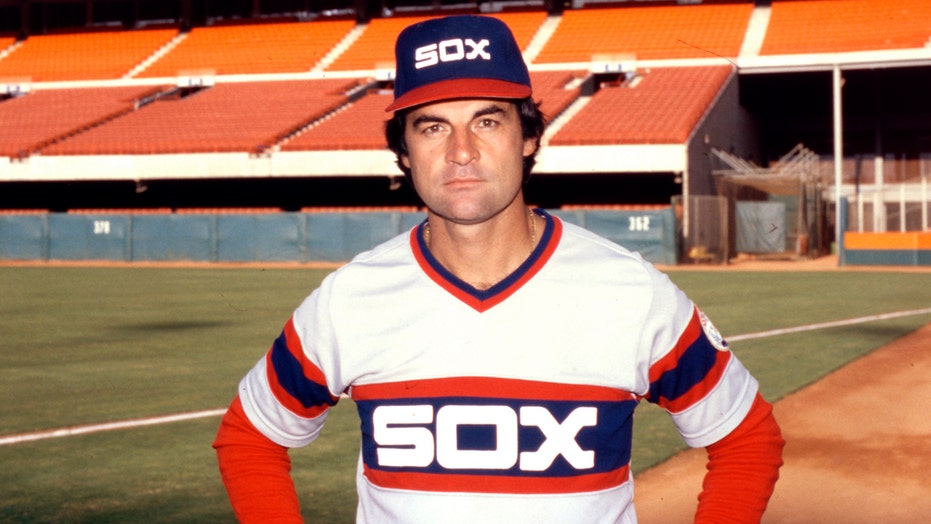 The Chicago White Sox announced that 76-year-old Tony La Russa will be the team's next manager. This is a return to Chicago for La Russa who was fired from the White Sox 34 years ago. He went on to win a few World Series championships after that so I'm sure he's fine with that.
The White Sox are a team on the rise whose season ended a bit disappointingly. It cost manager Rick Renteria his job though both sides say it was "mutual."
Not to be outdone, the Detroit Tigers are finalizing a deal to hire former Houston Astros manager AJ Hinch as their next skipper. Hinch was one of the fall guys in trashcan gate and maybe he can show his ability to create another winner from a bad team. Maybe this time he will think of something more subtle to communicate his team's sign stealing.
The Ryan Braun era looks to be done in Milwaukee. The Brewers (smartly) declined on Braun's $15m salary for next season. The 37-year-old might just end up retiring anyway.
Braun had his highs and lows with his MLB career including an MVP in 2011 and a suspension 2 years later for PED use.
NCAAF Week 9 Bets
Disclaimer: As mentioned on the show, I'm new to running NCAAF through my NFL model. So at this point, I am still in data gathering. Take the picks with a grain of salt and listen to what the other guys said on the show. If you want to bet on these games, make sure to sign up at MyBookie and use the promocode ABSOLUTEDEGEN so we can help keep the lights on around here.
Southeast Missouri State at Southern Illinois
Spread: Southern Illinois -10.50 (Lean Southeast Missouri State)
O/U: 54.5 (Over – 55)
Predicted Score: Southern Illinois 29 – Southeast Missouri State 26
Overview: This is the 88th meeting between these two teams and a rivalry that goes back to 1909. Dubbed the "War for the Wheel," SEMO got the better of Southern Illinois last season with a 44-26 trouncing. The Redhawks ended 9-4 while the Salukis ended 7-5.
SEMO lost two of their best defensive players to graduation but are optimistic their new class – led by linebacker Mike Matthews – can step up and get another win over Southern Illinois this year. The Redhawks are also replacing QB Daniel Santacaterina with Nebraska transfer Andrew Bunch.
A difference maker for the Salukis this go around will be running back Javon Williams. He didn't play against SEMO last year but ended up having a hell of a season. Southern Illinois does have a bug group of freshman but have a lot of key returning players that could give them an edge in this crazy start of the year.
There is no data to go on here so I am looking at 2019 stats as the basis for my model here. Since this is the first game for these teams – and a postponement due to Covid issues – it's not a game I really advise looking at too closely.
That all said, I think the Salukis win this one just not nearly enough to cover. Leaning the Redhawks.
Minnesota at Maryland
Spread: Minnesota -19.5 (Lean Minnesota)
O/U: 61 (Bet under – 46)
Predicted Score: Minnesota 34 – Maryland 12
Overview: Minnesota will be glad to be playing the Terrapins this week and not the Wolverines – who absolutely contained them from doing anything offensively. The Gophers' o-line was swiss cheese with a giant bite missing in the middle.
For Maryland, Taulia Tagovailoa is looking forward to Sunday to see his brother start in Miami and trying to erase his 3 INT game against Northwestern last week. This is a team that showed no explosiveness in their loss while Minnesota managed to put up 24, despite being harassed by the Michigan defense all game.
I have Minnesota winning and covering this one. If I had more data in my model, this could trigger a bet. But for now, I'll only lean them.
East Carolina at Tulsa
Spread: Tulsa -16.5 (Bet East Carolina)
O/U: 60.5 (Under – 57)
Predicted Score: East Carolina 32 – Tulsa 25
Overview: East Carolina is not the team they once was and their primary weapon is their run game. But Tulsa is a team that can neutralize that so East Carolina will need to find some other tricks to be competitive. The Pirates will need Holton Ahlers to make some plays and not throwing out of necessity to catch up from behind.
Ahlers needs to avoid his interceptions – especially against Tulsa's very good secondary. The Golden Hurricane can also run the ball using their stable of running backs. Like East Carolina, they need to avoid mistakes at QB. Zach Smith is decent and shouldn't try to do too much.
I expect Ahlers to be better this week and East Carolina's running game to be a bit too much for this Tulsa defense. I actually have the Pirates upsetting Tulsa here so while I'm still trying to tweak my model for NCAAF, I still believe it warrants a bet on East Carolina with the points.
Hawaii at Wyoming
Spread: Wyoming – 1 (Bet Hawaii)
O/U: 60 (Over – 63)
Predicted Score: Hawaii 36 – Wyoming 27
Overview: Since 2014, Hawaii is 14-21-2 ATS on the road. Which makes sense when your school is in fucking Hawaii. But this week, head coach Todd Graham settled his team down in Denver to reduce some of the travel for his players.
The Warriors' have an interesting offense and they are not afraid to put some odd formations and personnel out there. This type of confusion for the opposing defense allows for Chevan Cordeiro to use his legs as almost a 3rd running back at times.
For Wyoming, they are a team without a QB. Sean Chambers once again suffered a season-ending injury and have a redshirt freshman in there now. I just don't see how the Cowboys – much like their NFL namesake – will make key stops defensively in this. I have Hawaii winning by a good margin here. I'll bet the Warriors.