Max's NFL Week 8 Recap
Hey everyone, I have my NFL Week 8 Monday Night Football picks and same as previous weeks, I'll count down my top 6 points of the NFL weekend and then either go for one more point or if I'm up for it, go for two.
Max's Touchdown
Point 1: Chargers Need to Figure This Shit Out
We need to talk about the Chargers. L.A. might just be taking the Falcons' crown for blowing big leads. For the 4th time this season, the Chargers gave up a lead when they had greater than a 90% chance of winning the game.
What that means is you can bet them before the game and find enough value on their opponent to bet them in-game, and guarantee yourself a profit. I unfortunately thought of this only after the blew the game to Denver and I was sending angry texts to Arch.
Point 2: Goff Coughs Up the Ball
Keeping with disappointing L.A. teams, let's talk about my Rams. As I predicted, the Dolphins won the game and it wasn't even as close as I gave the Rams the credit for. I've been a harsh critic of Jared Goff and when he has games like that, it's hard to argue with me.
Two interceptions and two fumbles that lead to the Dolphins defense scoring more than the Rams offense meant that Tua Tagovailoa didn't need to do much to help win the game. Miami is now 4-3 and still in the AFC playoff hunt.
Not sure if we saw enough of Tua to make a decision on him but that's why Miami threw him out there. With a plethora of good draft picks next year they want to see if he can be the real deal or not. With defensive games like that, he could be Alex Smith and they will win games.
Point 3: The Steel Curtain is for Real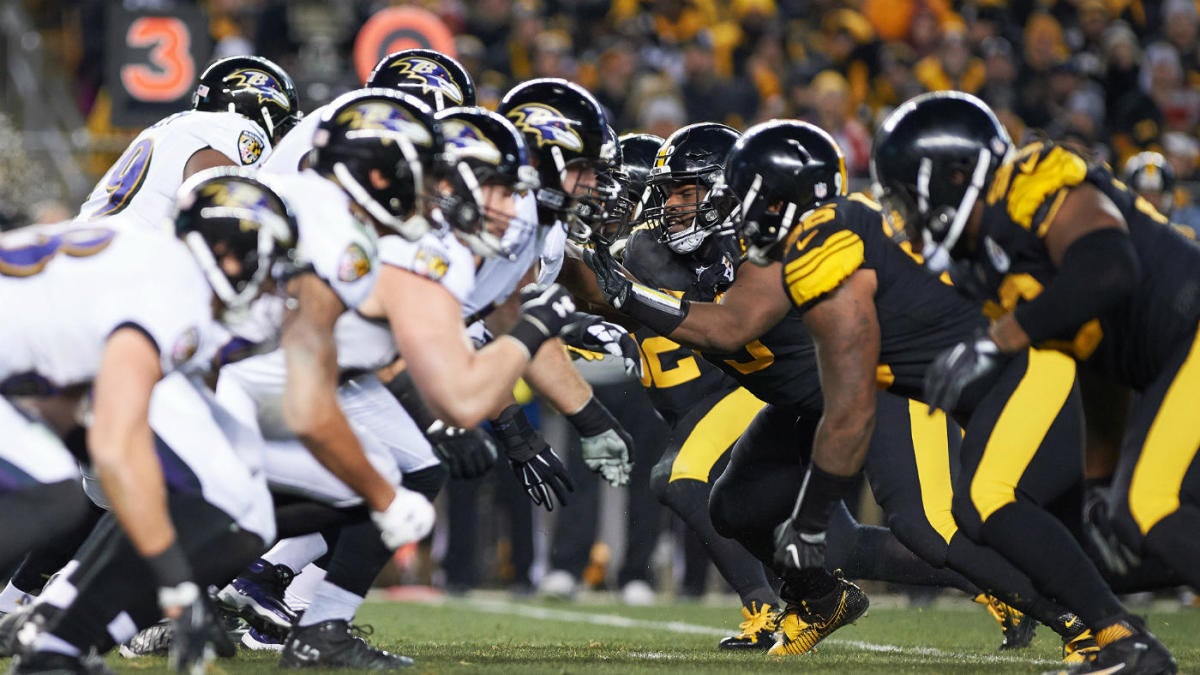 The Steelers beat the Ravens and stayed as the only Bizzaro Jets team in the league. Pittsburgh gave up 457 yards but forced 4 turnovers – including 2 Lamar Jackson interceptions – on route to a 28-24 win. The Steelers did have a chance to run out the clock but couldn't get a first down and ended up giving the Ravens one more chance. Jackson moved the ball up the field but the game ended as Minkah Fitzpatrick broke up a play in the endzone to ensure a Steelers win.
If Big Ben stays healthy – and that is always a big if – the Steelers have control of the AFC North and currently have the top seed. I don't foresee KC losing many more games, but if the Pittsburgh can hold on and get that only playoff bye, it could make up for their unexpected early season bye week.
Point 4: Vegas / Cleveland Just Shy of the Over
Everyone expected the Raiders and Browns to put up big numbers against each other's lackluster defenses. The O/U was set at 49.5. I had the game going as high as 55. I was just 33 points shy of hitting that over.
Without OBJ out there, the Browns mustered only 6 points. Now, it's not a correlation per se, but the Raiders were able to throw an extra body at Jarvis Landry – who was still targeted on 44% of Mayfield's throws. The main issue in this game for both teams was the wind. The weather was rough and neither QB looked comfortable out there.
Point 5: Cam's Woes Continue
Not sure if this more of an attack on Cam Newton and the Patriots or an attack on the unimpressive Bills here. Buffalo increased their record to 6-2 by barely beating the Patriots yesterday. Once again, Buffalo is lucky to be in the win column and it took a Cam Newton fumble to do so.
New England is now 2-5 and it certainly looks to be the end of the Patriots dynasty. Cam Newton's future is also in question as the former MVP has not looked right after returning from his Covid 19 diagnosis.
As for Buffalo, this was a team depending on their offense to win games because their defense was so deficient. And now Josh Allen looks mortal out there and if it wasn't for Stefon Diggs, Allen would be absolutely lost out there. Could Tua lead the Dolphins to win the AFC East?
Point 6: Titans Living on Burrowed Time
Joe Burrow took it to the Tennessee Titans yesterday and got his second win of the season. Burrow threw for 249 yards and TDs and looked very good while doing so. He connected with 8 different receivers and had the Titans' defense scrambling to cover the field. Borrow's field vision was just so damn good and he nearly doubled up his QBR in this game compared to Ryan Tannehill.
Tennessee has now lost two in a row and find themselves locked in a tie with Indianapolis in the AFC South. I am still a believer in Mike Vrabel and crew but this was a winnable game and they just did not look ready to compete.
The Extra Point: Saving the Frauds for Last
I saved the best point for last. I'm speaking directly to the Green Bay Packers here when I say, you are frauds. You fooled me into trusting you this week but I see you for who you are.
You are a team that is scoring a touchdown less per game over your last 4 games compared to your season average. You are a 5-2 team that couldn't beat up on the Vikings' defense and had zero ability in stopping Dalvin Cook.
You are a team that has gotten fat off the backs of lesser teams and it's starting to show. And sadly, some of those lesser teams are catching up with you so perhaps the next time you play the Lions, they will do what the Vikings just did to you.
Most of all Green Bay, you are frauds. Good luck traveling the San Francisco for your Thursday Night Game and getting a banged up Niners team. It'll be just another feather in your Fraud Cheese Head Hats.
NFL Week 8 Monday Night Football Picks
Bucs at Giants
Spread: TB -13
O/U: 45 (Over – 51)
Predicted Score: Tampa 34 – Giants 17
Bet now at MyBookie with the promocode ABSOLUTEDEGEN
Overview: The Bucs seem like the no brainer here. This is as square of a sucker bet as taking the Chiefs over the Jets. Tampa Bay is over their "preseason" start to the season and now they are clicking. Despite injuries, the Bucs are 5-2 and have won their last two games by an average of 3 TDs.
The Giant's defense has not really been tested yet they are 21st in the league in defense. They have played four backup QBs in their seven games and their secondary should be exploited by the Bucs. Dating back to 2018, the Giants are 1-12 ATS as a home underdog.
Yet I just feel weird about this one. The Giants are not a good team by any stretch. But man, they play hard. Four of their six losses have been by less than a touchdown and four of six losses are against teams with above .500 records.
I've run this through two models. In the first one, I have Tampa winning by 14 and covering. In my more reliable model, I have them winning by 17. So I should be betting the Bucs here but I just can't. Leaning Tompa Bay.