Hey everyone,
Today's Daily Degen cover's my NFL Week 9 DFS Picks and an overview of the NFL trade deadline. I could talk about how the sportsbooks keep ping-ponging in the U.S. Election (and a savvy better would have grabbed a big plus line on both candidates) but I'll leave politics for the professional bozos who cover it and you can listen to this bozo talk about sports betting.
NFL Trade Deadline Overview
Let's begin by talking about Avery Williamson. The undefeated Steelers wanted to get some depth at linebacker and they made a trade with the winless Jets. So Williamson goes from the worst team in the league to the best team in the league (record-wise).
Another team that made a deal to help their defense is the Seattle Seahawks (and lord knows they need the help). Seattle picked up defensive end Calos Dunlap from the Bengals. Dunlap has 18 tackles and 1 sack on the season and adds some potential run stoppage and QB pressure to help a team that gives up chunks of yards.
On the losing side of things, we need to talk about the Frauds. Green Bay did nothing to help this season. There was talk they could have landed Will Fuller from the Texans, but the Packers didn't want to sacrifice the future. That's kind of a slap in the face to Aaron Rodgers – who already sees his replacement warming up on the sidelines.
Also a loser in this trade deadline is Dwayne Haskins. There were a few teams interested but the Washington Football Team's demands were too high. I get that the dude was a first round pick, but now he's a third stringer. If you could get any pick back for him, isn't it worth it?
NFL Week 9 DFS Picks
Stacks
Josh Allen (Buf) and Stefon Diggs (Buf) – This is a bit of a risk/reward here. Josh Allen has not looked spectacular by any stretch of the imagination but as such, you can get the once MVP candidate at a value (around $7,000). This represents a $900 decrease compared to where he was at in week 5.
Diggs will cost you ($7,600) but he makes for a dream match-up against the Seahawks defense. This is a game I have as one of my highest expected point totals and Buffalo will contribute to a good portion of that.
Value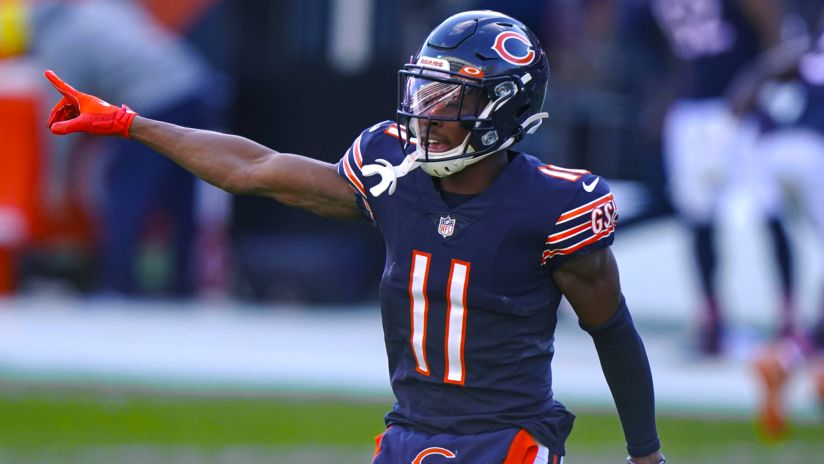 QB: Derek Carr (LV) – I'm pretty sure we had Carr listed last week as a start but the wind in Cleveland had other thoughts on the matter. However, he gets to play in SoFi stadium this week and wind and weather won't be an issue. Carr should be able to put up some big points at a value ($7,000). So if you don't like the Allen pick at QB, eye up Carr.
RB: DeeJay Dallas (SEA) – This is a dude I was hoping to get in my waiver pick-up in my standard fantasy league (I had to settle for JaMycal Hasty). But with Chris Carson and Carlos Hyde both injured, Dallas could be a good start here at a value ($5,100).
WR: Darnell Mooney (CHI) – Allen Robinson should be a fantasy must-have but erratic play by Nick Foles knocks him down a peg. It also doesn't help that Foles has been targeting Mooney a bit more lately. I think the Bears should be able to throw against the Titans' secondary and Mooney could be the guy who gets the yards as Tennessee focuses on Robinson.
Fades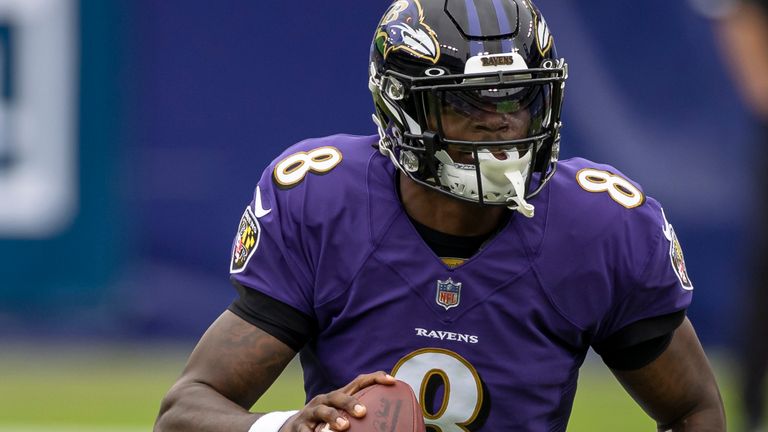 QB: Lamar Jackson (BAL) – This is a combination of costing too much and a bad matchup. Jackson could have trouble on the road in Indianapolis against a tougher defense. There is a chance this becomes a shootout with Philip Rivers, but I don't like the risk.
RB: Melvin Gordon (Den) – It seems like Gordon is second banana behind Phillip Lindsay (who could also be a value play this week). Atlanta can be run on for sure but I just don't trust that Gordon will get enough touches to pay for his salary.
WR: Amari Cooper (DAL) – Sadly, it's gotten to the point where I have to bench Cooper in my regular fantasy lineup. Even with Dalton coming back this week (maybe) I would think the Steelers focus on shutting down Cooper (which could create some opportunities for Michael Gallup).