Week 8 NFL Betting Picks
Listen to the show to hear more about these picks as well as hear from the other Degens. I placed all of these bets at MyBookie. You can do the same using the promocode ABSOLUTEDEGEN when signing up.
Max's Best Bets
Vikings at Packers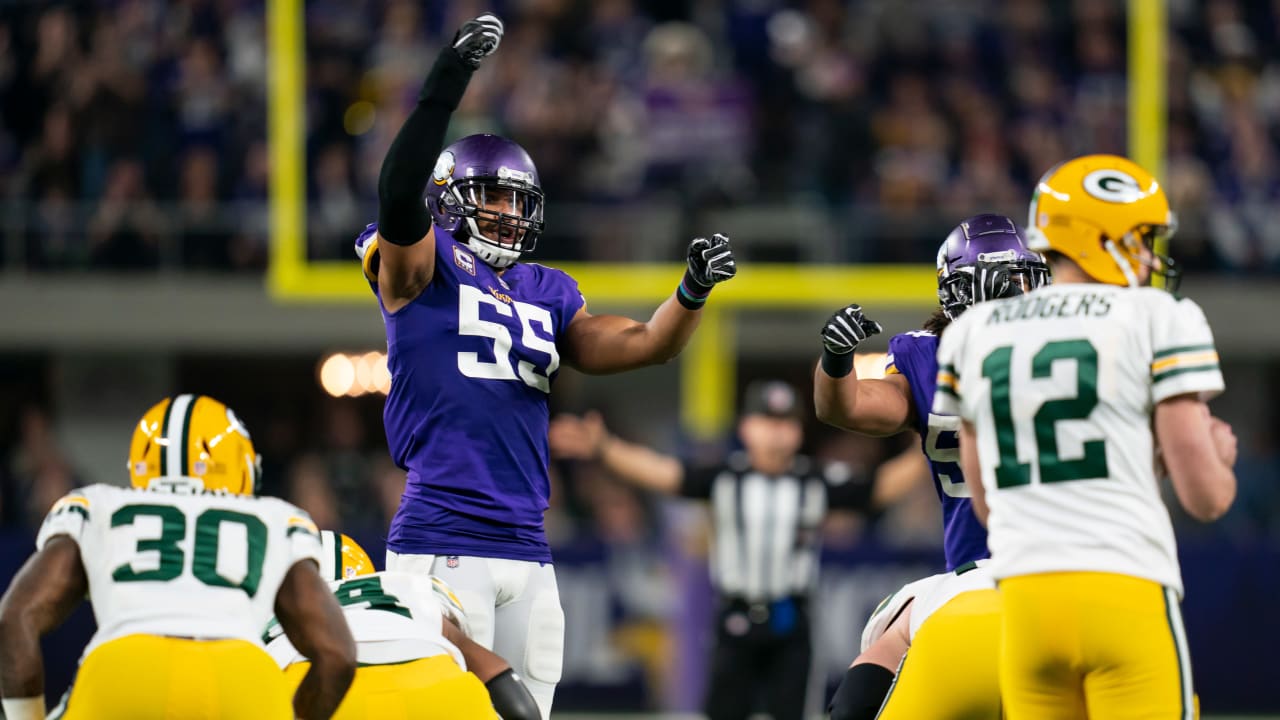 Spread: Packers -6 (Bet Packers)
O/U: 51 (Over – 58)
Predicted Score: Packers 35 – Vikings 23
Overview: If it weren't for the Cowboys collapse, the Vikings would be under the microscope. They are saddled with a large QB contract for a QB who is not a franchise guy. They traded away a star wide receiver in the offseason and let most of their vaulted defense go. And now, they are reaping what they sowed.
This is a 1-5 team that looks like a 1-5 team. They cannot play defense and their offense often stalls out. The secondary is probably the most vulnerable in the league and that's comparing them to Atlanta and Dallas too. So now they need to contain Aaron Rodgers, at home and fresh off a big game. Aaron Jones will be out for the Packers so something to keep an eye out for in fantasy as Jamaal Williams becomes a solid play there.
Goddammit I hate being on the Frauds two weeks in a row. Yet here I am. Betting the Packers.
Raiders at Browns
Spread: Browns -2.5 (Bet Raiders)
O/U: 49.5 (Over – 55)
Predicted Score: Raiders 28 – Browns 27
Overview: We kind of covered a lot of this game in the fantasy show. Despite the loss of OBJ for Cleveland, the awful pass defense from the Raiders should still allow Baker Mayfield to sling the ball down the field. And the same can be said for Derek Carr.
For Vegas, there are some concerns about the health of Josh Jacobs. But even without him, the Raiders should have enough weapons to go tit for tat with Cleveland. The Browns can run the ball but if Vegas can step up like they did against the Chiefs, this could be an upset.
I do have the Raiders winning a close one here but I'll take those points. Betting Las Vegas.
Steelers at Ravens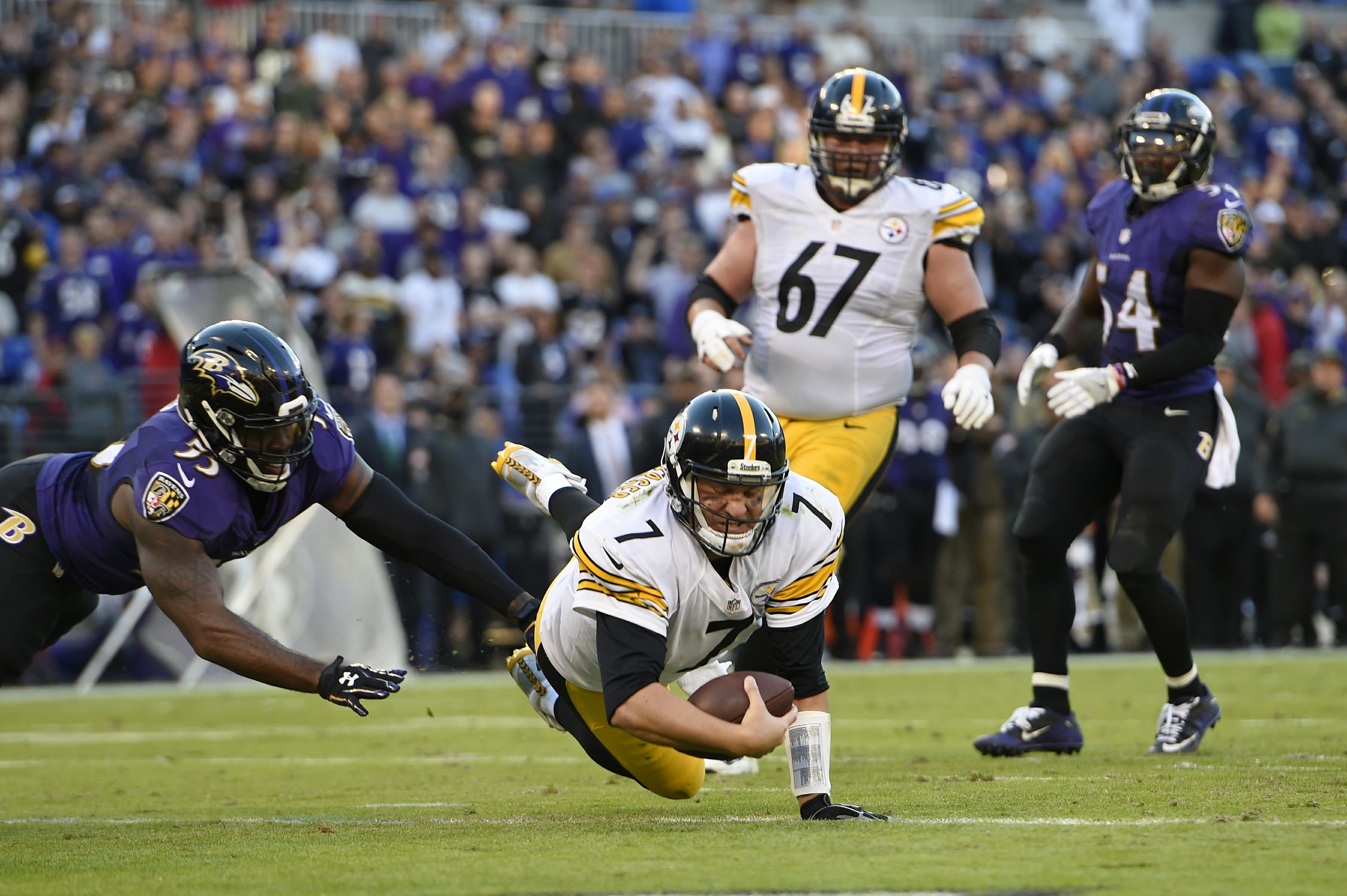 Spread: Ravens -4.5 (Bet Steelers)
O/U: 46 (Over – 56)
Predicted Score: Steelers 30 – Ravens 26
Overview: The Steelers had the Titans dead to rights but let them get back into the game. It's the type of play that they cannot afford to let happen against the Ravens. This is a damn important game for both the AFC North and AFC seeding in general.
The Steelers look to remain unbeaten while the Ravens look for their signature win. Baltimore is coming off a bye and should be well rested and prepared. But Pittsburgh neutralized Derek Henry and Baltimore's cavalcade of running backs shouldn't be a challenge.
This should be a solid defensive match-up but I can see some points being scored here. I have the Steelers coming out on top but I'll bet them with the points.
Chargers at Broncos
Spread: Chargers -3 (Bet Chargers)
O/U: 44.5 (Under – 43)
Predicted Score: Chargers 25 – Denver 19
Overview: Justin Herbert finally got the win he deserved last week – beating out the Mustache. Now, he leads the Chargers on the road to Denver to try and win two straight. Mile High is a tough place to play and being a road favorite there is dicey. But Herbert should be up to the challenge.
Herbert has stood toe-to-toe with Patrick Mahomes, Tom Brady and Drew Brees. So I do believe that last week's win wasn't the only one we'll see from him this season. This Denver team is beatable. Even at home. Melvin Gordon will be motivated to take it to his former team but L.A. will be too much for the Broncos here.
Again, I'm worried about betting them as a road favorite here but I'm doing it anyway. Betting the Chargers.
Professional Leaner
Colts at Lions
Spread: Colts -3 (Lean Lions)
O/U: 50 (Over – 52)
Predicted Score: Colts 27 – Lions 25
Overview: I have been critical about Phillip Rivers. In week 6, it looked obvious that he was done and it was time to push him aside. Only he fought back from a 21 point deficit, throwing 3 TDs and close to 400 yards. Oops.
The Lions are a team on the rise, though. They have won 3 of 4 and now Matt Patricia has probably saved his job. For now. Their signature win was back in week 3 over the Cardinals and much like the Panthers on Thursday night, I see that more as bad execution for Arizona than a dominant one by Detroit.
The Colts defense has overall been solid and they get Darius Leonard back to help shore that up even more. But Matt Stafford isn't washed up and Detroit can probably keep this close. I'll lean the Lions.
Saints at Bears
Spread: Saints -5.5 (Lean Saints)
O/U: 42.5 (Over – 49)
Predicted Score: Saints 30 – Bears 19
Overview: The Bears are coming off a road loss to the Rams and now are at risk of dropping to 5-3. There has been some chatter of players questioning Matt Nagy's play calling. It's as if he thinks he has Patrick Mahomes at QB when in reality he has Nick Fucking Foles.
For New Orleans, they need to come out with a win in order to keep up with the surging Bucs. Drew Brees and company have overcome a litany of injuries. Emmanuel Sanders is still out with Covid issues band while it seems like Michael Thomas is nearing a return, it won't be this week.
I have New Orleans winning this one and easily covering but I really don't feel great about betting them. I'll just lean the Saints.
Patriots at Bills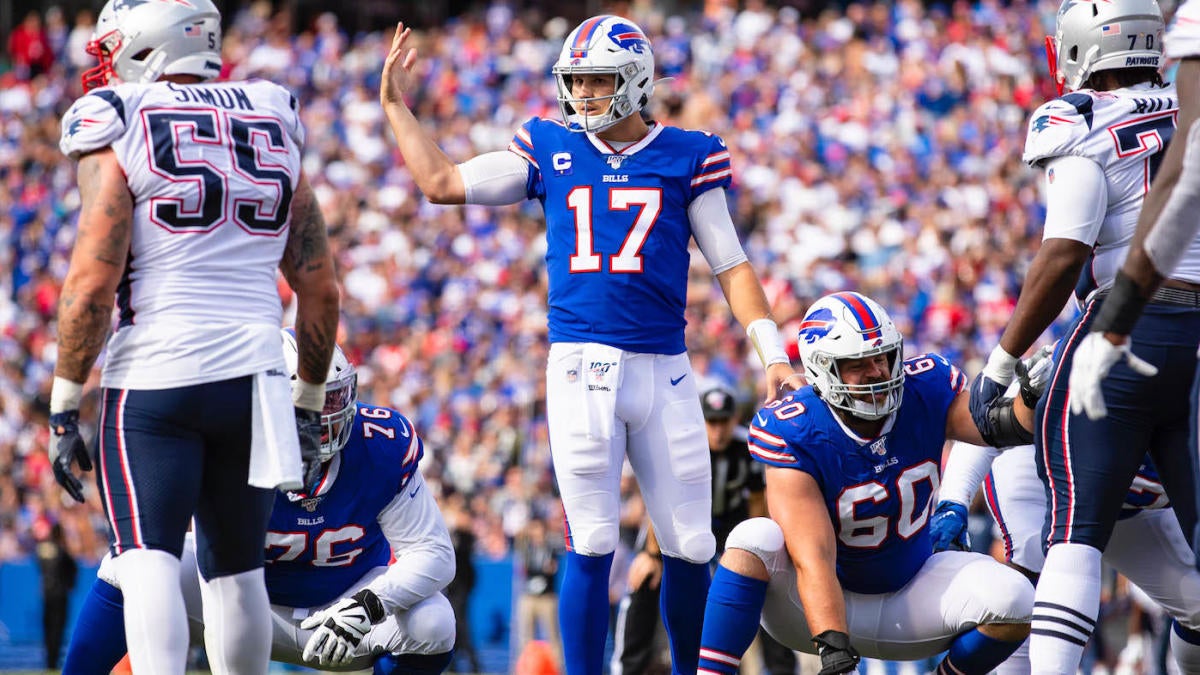 Spread: Bills -4 (Lean Bills)
O/U: 41 (Over – 44)
Predicted Score: Bills 25 – Patriots 19
Overview: Let's rewind to week 3 and these two teams looked like they were both going to have a great year and compete for the AFC East. Fast forward to now, and I see two teams in trouble. The Bills are obviously in less trouble since they managed to get more early wins than New England. But it still won't be a cakewalk for Buffalo here on out.
The Buffalo defense has been a shell of its former self. But luckily for them, they play a Patriots offense has been absolutely dreadful. Cam Newton looks lost out there now and the Patriots just forgot how to score in the red zone. Rumors are that Bill is ready to sell on any player on his team. Or it could be a ruse to get Buffalo too comfortable.
Buffalo needs to keep winning to hold off Miami and I can't imagine it's been a good week of practice for these players. The coaches probably spent a good amount of time reminding them how they were losing to the Jets at halftime.
Bills should win. They should cover. I really don't want to bury Bill just yet. But here I am. Leaning Buffalo.
Can't Touch These
Titans at Bengals
Spread: Titans -7 (Lean Bengals)
O/U: 51.5 (Over – 53)
Predicted Score: Titans 29 – Bengals 24
Overview: The Titans will look to bounce back from their first loss of the season and take it out on the Bengals. Derek Henry had a quiet week against the Steelers but don't expect that to happen two weeks in a row. Additionally, Ryan Tannehill should be able to put up some yards and big plays against the Bengals.
For Cincinnati, the progression of Joe Burrow, and not necessarily winning games, is the most important thing for them this year. The Bengals have dealt with some injuries and some disgruntled players lately. So while Burrow will do what he needs to do, an overall lack of talent, the injury to Joe Mixon and inability to keep up with the Titans should result in a loss.
That all said, 7 is a bit too much more. I'll lean Cincinnati.
Jets at Chiefs
Spread: Chiefs -19.5 (Lean Chiefs)
O/U: 49 (Under – 46)
Predicted Score: Chiefs 34 – Jets 12
Overview: The last time the Jets started a season 0-7 they managed to eventually win a game in week 10 but lost the rest of the season for a 1-15 record. Winning a game this year will be a lofty goal for this team. Winning a game this week will be impossible.
KC's only problem is looking ahead. But with Le'Veon Bell wanting revenge against Adam Gase, I think there will be plenty of motivation to push KC to a big win. But does KC keep the foot on the pedal to win by 3 TDs? Maybe, but definitely risky.
I have them winning. I have them covering. But too rich for my blood. I'll lean the Chiefs.
Rams at Dolphins
Spread: Rams -3.5 (Lean Dolphins)
O/U: 46 (Over – 50)
Predicted Score: Dolphins 26 – Rams 24
Overview: Tua Tagovailoa meet Aaron Donald. It will be a warm welcome to the NFL. But with two weeks to prepare and a coach who was able to game plan so well against the Niners, I think it will be a rougher week for the Rams.
The Rams defense can be elite. At times. When they get pressure and force QBs to throw toward Ramsey, they look like a dominant defense. But there's a lot of cracks there too where they give up chunks of yards and big plays.
Offensively, the Rams also bounce between fast-paced and hard to beat to slow and clunky. The Dolphins defense has a chance to make Goff look like the rookie this week.
I would not be shocked if Miami wins this one. Hate the Rams here as road favorites on the East coast. Leaning the Dolphins.
49ers at Seahawks
Spread: Seahawks -3 (Lean Seahawks)
O/U: 53 (Over – 57)
Predicted Score: Seahawks 30 – 49ers 27
Overview: The Seahawks were playing over their heads for a few weeks and it final caught up with them. Now they get a chance to bounce back against a division rival. Seattle has been trying to add pieces to their scattershot defense but it still won't be enough to limit giving up points each week.
For the Niners, and especially Jimmy G, this would be a good chance to put up some big numbers, get a division win and make the NFC West even more of a muddled mess. The problem is Seattle is a damn lucky team. And I could see this coming down to a game winning field goal.
At 3, I technically have this as a push. But I'll lean Seattle here.
Cowboys at Eagles
Spread: Eagles -11 (Lean Cowboys)
O/U: 43 (Over – 52)
Predicted Score: Eagles 26 – Cowboys 26
Overview: The storyline here is whether Andy Dalton will play or if Ben DiNucci will get the start. It does seem like DiNucci has been prepared as the starter and will get the pleasure of facing a pretty tough Eagles pass rush in his first game.
The Eagles should win this game. It would be a near disaster if they didn't. Yes, they can say that not having Miles Sanders and Alshon Jeffrey depletes their offense a bit. However, they should have more than enough firepower to light up the Cowboys' defense.
Jerry Jones might be waiving the white flag on this season and to me, I think it's worth throwing the rookie QB out there to see what happens. Barring a terrible injury, it's worth it as opposed to getting blown out with the old man under center.
Honestly, the Eagles should win here but I don't see them as a team that can cover this big of a spread. Despite Dallas' woes, I'll lean them.