Degen Show (1/16/2021)
Your favorite Degens give you their 2021 NFL Divisional Round Best Bets. Check back to their NFL futures episode too.
Powered by RedCircle
The Degens! App
Grab the Degens App hangout, shoot the breeze and get even more content.
Android:
https://play.google.com/store/apps/details?id=io.gonative.android.xmmkqw&hl=en
iOS:
https://apps.apple.com/us/app/id1527907647
Max's 2021 NFL Divisional Round Best Bets
LA Rams at Green Bay
Spread: GB -6.5 (Bet Rams)
Total: 45.5 (Lean Over – 52)
Overview: Well, here we are. After a season of me calling the Packers frauds, they have a chance to shut me up this week by winning a playoff game against my own team. Will a win silence me from calling them frauds? No. But it will be a win against an above .500 team and a win against the best defense in the league.
So I would give them credit.
This really is a match of offense versus defense. Can Jalen Ramsey shutdown Davante Adams? Can the Rams pass rush get to Rodgers and exploit a banged up o-line? Yes and yes. Will it be enough to win? No. Not unless Blake Bortles pulls a playoff Nick Foles out there.
The Rams offense is limited and even more so with Goff under center. Not just regular Goff, this is thumb injury Goff. My only hope is that the Rams can rush against a mediocre Green Bay rush defense and the Rams defense can force some turnovers for points or good field position.
Ultimately, I will eat crow as the Packers win this game. But I don't think they cover. I'm betting the Rams in this game and I'll lean the over.
Predicted Score: Packers 28 – Rams 24
Baltimore at Buffalo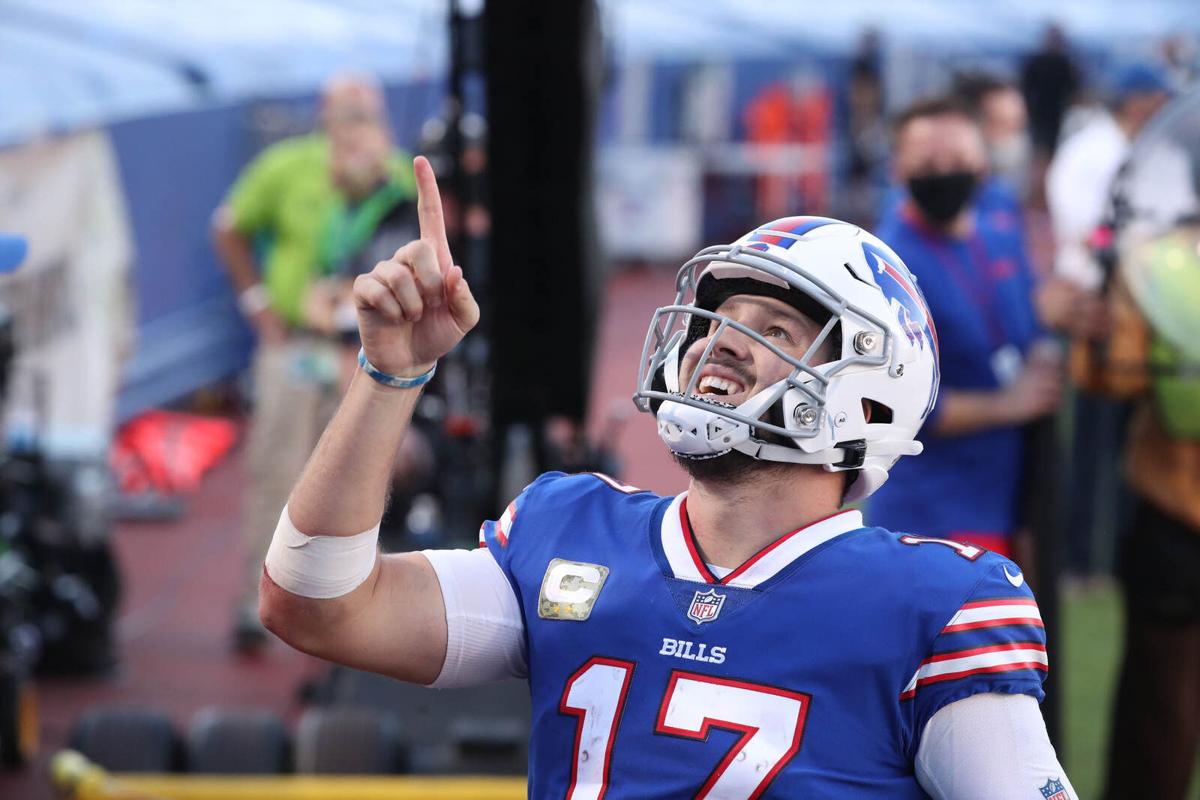 Spread: BUF -2.5 (Bet Buffalo)
Total: 49.5 (Lean Over – 55)
Overview: Josh Allen has been blitzed more than any QB this season. So it won't be anything new when the Ravens send the house at him. Allen handled the blitz quite well – tossing 17 TDs with a QBR of 93.4. Lamar Jackson will try to one-up Allen by adding in another big rushing game and it'll be interesting to see if his winning ways continue post midgame deuce.
Buffalo's defense has come a long way the past few months. They are giving up over 20 yards less per game and 3 points less per game since mid-October. But Buffalo can score so this could become a shootout.
I have this as a close one and in fact, I have the Ravens scraping by with a 28-27 win. So I'll bet Baltimore with the points and lean the over.
Predicted Score: Ravens 28 – Bills 27
Cleveland at Kansas City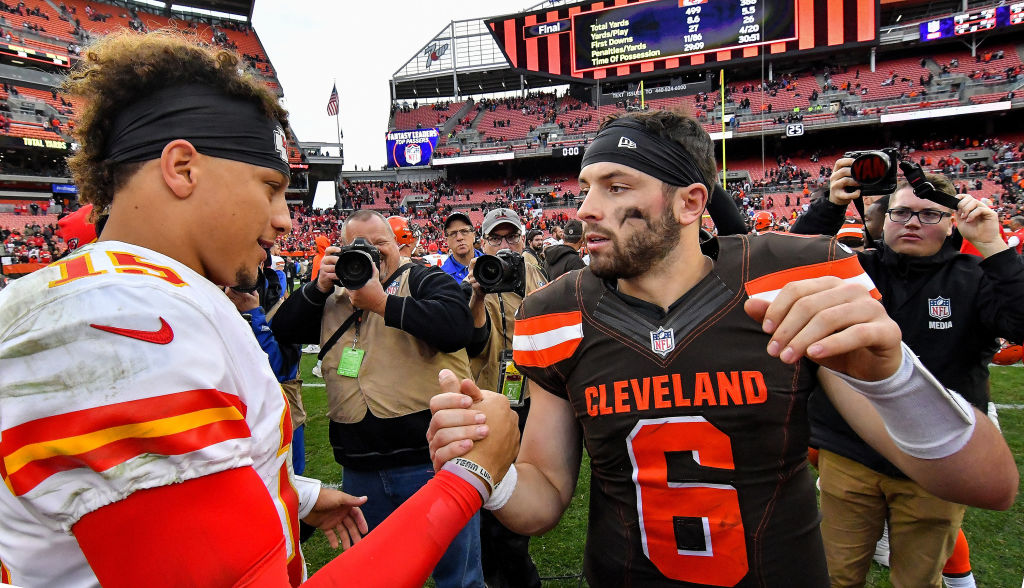 Spread: KC -10 (Bet Cleveland)
Total: 57.5 (Lean Under – 56)
Overview: This will be the week that shows if the Chiefs have been playing possum and are ready to unleash a beatdown of the Browns. Or they are who they have been and they sneak out a win. A few things to look out for: the Browns are good in the red zone. The Chiefs defense isn't. The Browns are 3rd in rushing. The Chiefs are 19th in rushing defense.
The Browns have 2 scary running backs – one who used to play for KC. The Chiefs coach forgot to write down the names of his running backs so there is a good chance that he calls out for Priest Holmes or Larry Johnson to get some yards on the ground.
But that doesn't mean that I am going to abandon ship on the Chiefs here. I think they dodged a bullet by not having to play the Titans or Ravens this week. Cleveland is a beatable team and KC can afford to play just a decent game and still win. Patrick Mahomes and Baker Mayfield have some unfinished business that dates back to college days and Mahomes is ready to get the better of Baker when it matters.
But covering this one? I don't think so. I'll bet the Browns with the points and lean the under.
Predicted Score: Chiefs 29 – Browns 27
Tampa Bay at New Orleans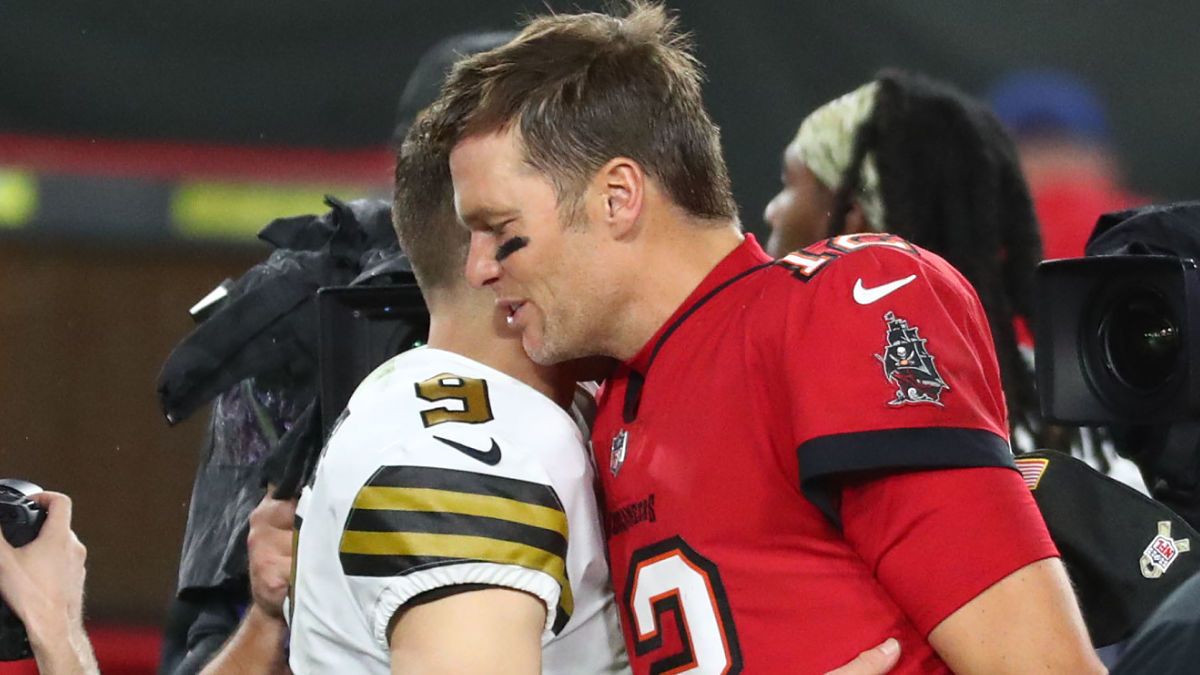 Spread: NO -3 (Bet Tampa)
Total: 52 (Lean Over – 57)
Overview: It was inevitable that Drew Brees and Tom Brady would meet up in a playoff game. We always expected it would be during a Super Bowl, but the Saints haven't been able to make it there too often for some reason or another. Much like Mahomes and Mayfield, Brees and Brady has history that dates back to college.
Tampa Bay went all in by bringing in a 43-year old Tom Brady and also Leonard Fournette and Antonio Brown. It looked iffy for a bit but they finally came into form and look like a scary team. Their offense has been on fire the past month and they are a team that scores more on the road than home.
New Orleans finally got their offense at full strength last week and managed to beat up on a strong Bears defense. The Bucs defense is arguably overall better than the Bears. Their passing defense can be exploited for yards but they should be able to impact Alvin Kamara and limit what the Saints can do.
This is another close one for me and percentage points determining who wins. I have the Saints winning 29 – 28 so I'll bet Tampa with the points and lean the over.
Predicted Score: Saints 29 – Bucs 28