Degen Show Part (1/26/2021)
Your favorite Degens give you their NBA Bet Picks for 1/26/21. Listen to their NBA win totals episode for more NBA action.
Powered by RedCircle
The Degens! App
Grab the Degens App hangout, shoot the breeze and get even more content.
Android:
https://play.google.com/store/apps/details?id=io.gonative.android.xmmkqw&hl=en
iOS:
https://apps.apple.com/us/app/id1527907647
Max's NBA Bet Picks for 1/26/21
LA Clippers at Atlanta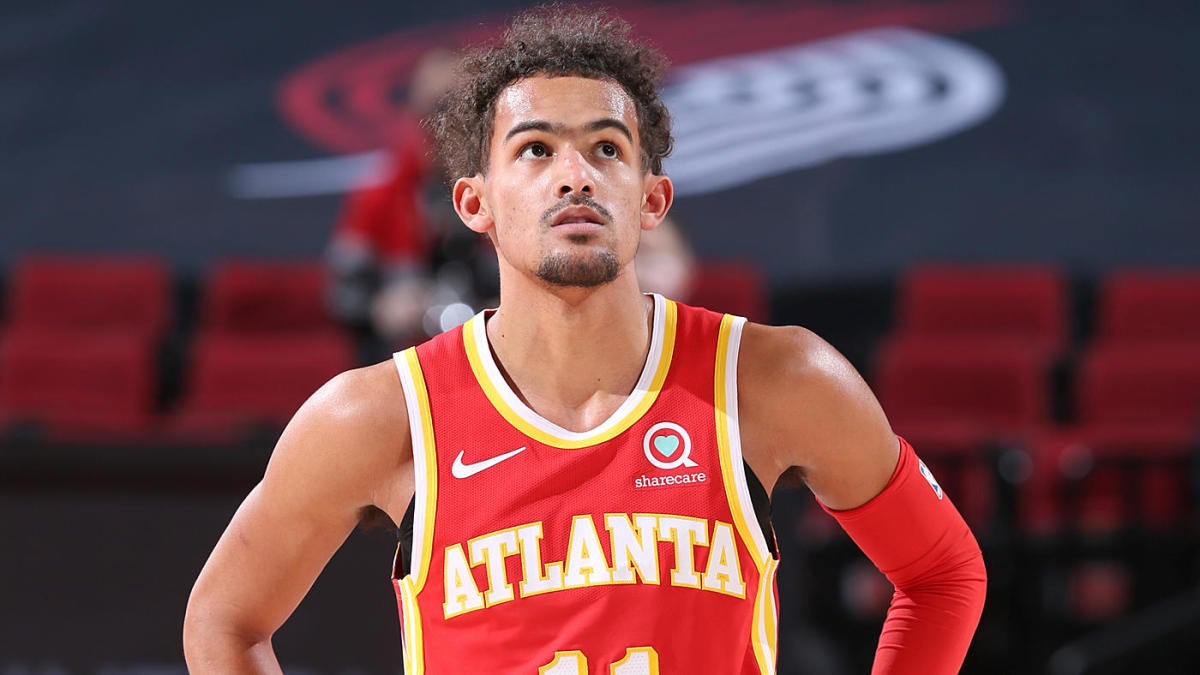 Spread: ATL -3.5 (Lean LA Clippers)
Total: 220.5 (Lean Under – 220)
Predicted Score: Hawks 112 – Clippers 108
Overview: This is a game that is hard to bet on because of all of the uncertainty. Paul George, Patrick Beverley and Kawhi Leonard are all out for LA. Danilo Gallinari, Clint Capela, Trae Young and Cam Reddish are all injured too and are questionable.
The Clippers are not as deep as a team as they have been in recent years. Expect Marcus Morris and Lou Williams to have big games tonight. If Trae Young is out again for Atlanta, I don't think the Hawks can beat even a depleted Clippers team.
I'll lean Atlanta here but best to stay off this one.
Washington at Houston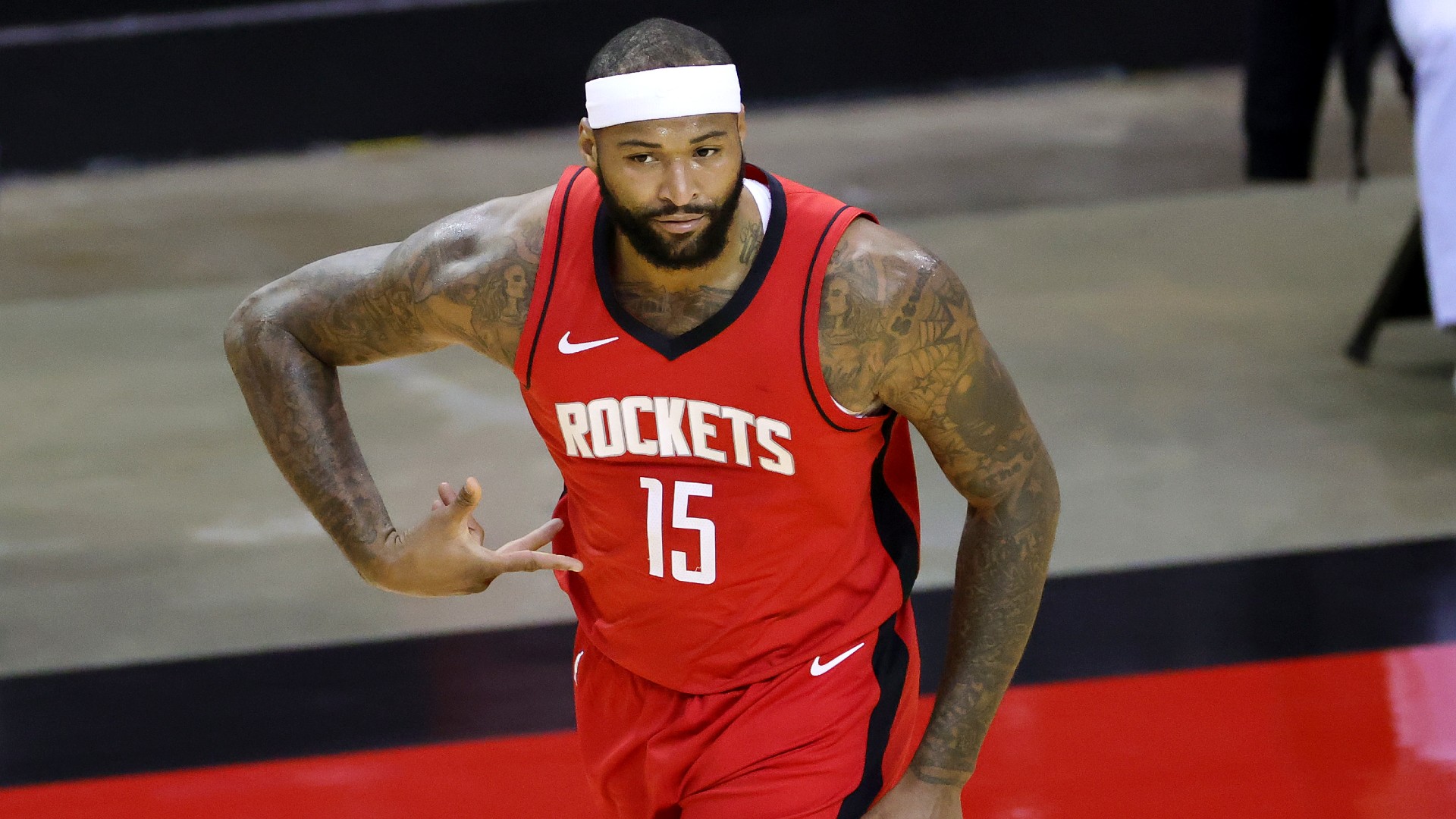 Spread: HOU -2.5 (Lean Washington)
Total: 232.5 (Lean Under – 230)
Predicted Score: Wizards 117 – Rockets 113
Overview: The Wizards have played just one game in the past two weeks. It was Sunday's loss to the Spurs. Washington still has several players in Covid protocols but Beal and Westbrook will be out there tonight. Westbrook will get a chance to play his former team but the catalyst for his self-exile is no longer there – leaving a large void in that Rockets' lineup.
Without Harden, the Rockets haven't been too bad. In fact, they have won two in a row. But they more than likely will be without their leading scorer Christian Wood tonight. Without him, Eric Gordon and DeMarcus cousins have stepped up and put together some nice games.
The Wizards were a pretty underwhelming team before the Covid issues but their metrics say they should be better. I think they can bounce back with a win today or a close loss. Leaning Washington.
New York at Utah
Spread: Utah -11 (Bet New York)
Total: 213 (Lean Over – 214)
Predicted Score: Jazz 111 – Knicks 103
Overview: My blindspot on the Knicks continues today. With the Spurs game not happening yesterday, I have an extra $20 to lose today. Utah has won 8 in a row and improved their home record to 5-2 with a win over the Warriors three days ago. For the Knicks, the moment I start believing in them, they shit the bed – as witnessed by my faith in them against the Kings 4 days ago.
These two teams are in the top 5 of defensive efficiency but don't look now, Utah's offense is looking pretty damn good. Shaq moronically and awkwardly called out Donovan Mitchell in an interview saying he's just a good player. Well, if he's just good, this league is full of shitty players because Mitchell is on a tear lately.
I have the Jazz winning this game and it's possible they win by double digits – especially with that terrible Knicks' offense – but I am banking on only an 8-point loss by New York. I'll bet $20 on the Knicks.
Max's Salty NHL Bets for 1/26/2021
No bets yesterday but 1-0 on my picks. I am 50-35 on my NHL picks this season but only 14-15 in bets. That puts me in the red for $56 on the season.
Florida Panthers (122) at Columbus Blue Jackets (-135)
Pick: Lean Panthers
Philadelphia Flyers (-135) at New Jersey Devils (122)
Pick: Lean Flyers
New York Rangers (-103) at Buffalo Sabres (-107)
Pick: Lean Rangers
New York Islanders (-132) at Washington Capitals (119)
Pick: Lean Capitals
Pittsburgh Penguins (118) at Boston Bruins (-131)
Pick: Lean Bruins
Tampa Bay Lightning (-115) at Carolina Hurricanes (-101)
Pick: Lean Hurricanes
Edmonton Oilers (-113) at Winnipeg Jets (103)
Pick: Bet Jets
Los Angeles Kings (140) at Minnesota Wild (-155)
Pick: Lean Wild
Chicago Blackhawks (156) at Nashville Predators (-175)
Pick: Bet Blackhawks
Detroit Red Wings (177) at Dallas Stars (-199)
Pick: Lean Stars
Toronto Maple Leafs (-102) at Calgary Flames (-108)
Pick: Bet Maple Leafs
St. Louis Blues (132) at Vegas Golden Knights (-147)
Pick: Lean Golden Knights
Anaheim Ducks (120) at Arizona Coyotes (-133)
Pick: Lean Coyotes
San Jose Sharks (189) at Colorado Avalanche (-214)
Pick: Lean Avalanche
Rich's Fishy NHL Bets for 1/26/2021
A heavy schedule today, but I am still on two blade skates and taking the cautious route.
Value Plays:
Pittsburgh Penguins (+112) at Boston Bruins (-134)
At -134, the Bruins are given a 57% to beat the Penguins, Fish says Boston has a 61% chance to secure the points. Boston holds a 55/45 home ice advantage over Pittsburgh and a 58/42 home/away goal differential. Degens get betting value with B-twon.
The Play: Boston Bruins -134
Anaheim Ducks (+117) at Arizona Coyotes (-136)
The Coyotes have been a favorite of mine to start 2021. I think this is the third or fourth time Vegas offered a discount on AZ. The -136 line equals an implied probability of 58%. Fish believes the line should be closer to -220. The home/away ice tilts 52/48 in favor of the Coyotes and a 61/39 goal differential for the home team.
The Play: Arizona Coyotes -136
Puckline Play:
Detroit Red Wings (+175) at Dallas Stars (-205)
Believe it or not, at -205 the Stars still offer value compared to the Fish giving Dallas at least a 70% chance to win. But the slapshot stat that stands out is Dallas' 63/37 home/away goal scoring edge. Hopefully, that's enough for the Stars to win by 2 goals or more.
The Play: Dallas Stars -1.5 goals +125