Degen Show Part (3/12/21)
Your favorite Degens give you their NBA Bet Picks for 3/12/21 and there's some hockey picks below too. Listen to their NBA win totals episode for more NBA action.
Powered by RedCircle
The Degens! App
Grab the Degens App hangout, shoot the breeze and get even more content.
Android:
https://play.google.com/store/apps/details?id=io.gonative.android.xmmkqw&hl=en
iOS:
https://apps.apple.com/us/app/id1527907647
Max's NBA Bet Picks for 3/12/21
Cleveland (7.5) at New Orleans (-7.5)
Pick: Bet $20 Cleveland
Total: 228.5 (Lean Under – 226)
Predicted Score: New Orleans 115 – Cleveland 111
Overview: I bet against New Orleans yesterday and Minnesota not only won ATS, but won outright by 30 points. The Pelicans defense was terrible and now they look to bounce back against another sub-.500 team as Cleveland kicks off their second half after ending their first half fairly strong.
The Cavs are still looking to deal Andre Drummond and they also have Kevin Love who could make a difference on a playoff team – if he can stay healthy. Cleveland's offense is one of the worst in the league but playing against New Orleans, they should look much better.
I like the Cavs to keep this close tonight. $20 bet on Cleveland.
Denver (-3) at Memphis (3)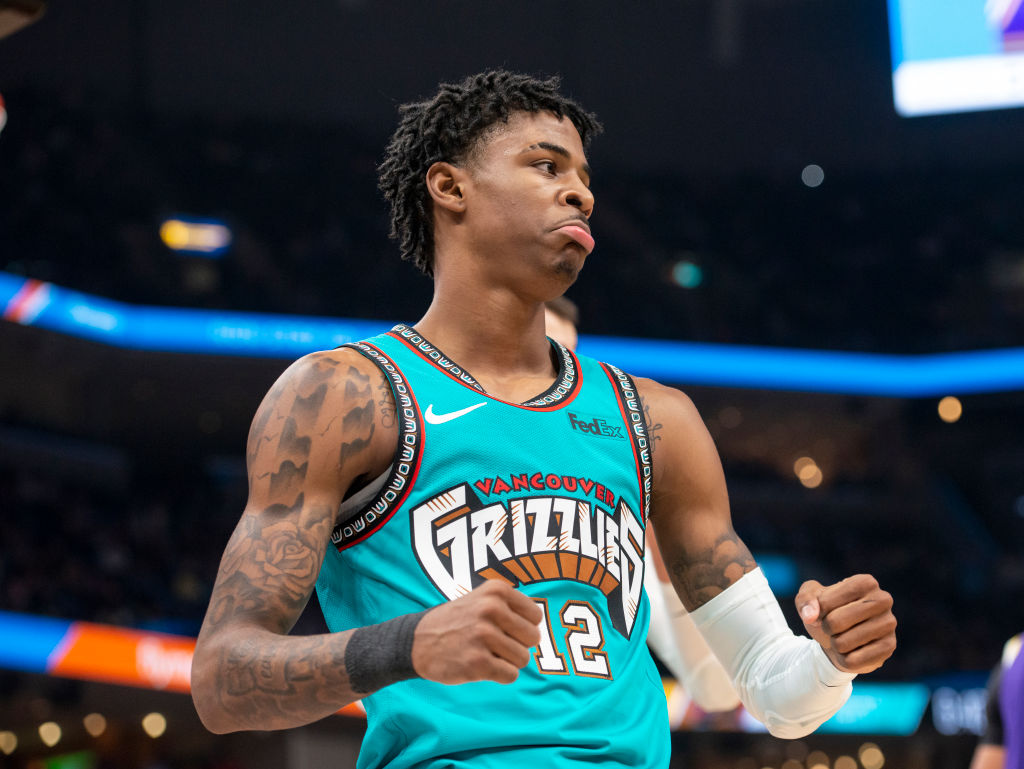 Pick: Bet $20 Memphis
Total: 227.5 (Lean Under – 223)
Predicted Score: Memphis 112 – Denver 111
Overview: The Nuggets ended their first half by winning four of five games and now they look to enter the second half in better position in the West and with a healthier roster. Memphis kicked off their second half with a win over the Wizards on Wednesday and their defense continues to be a force to deal with.
Denver is a good team that often looks very good because of the MVP performances of Nikola Jokic. He's rarely had an off game this season offensively but it comes at a cost – since at times, he loses focus on defense. Denver is a mediocre defensive team and a few steps below where they were at last season.
As for Memphis, this is a young team that is learning a hard-nosed way of playing basketball. They have offensive issues for sure, but Ja Morant can turn it on and push them to wins.
$20 bet on the Grizzlies.
Indiana (4.5) at LA Lakers (-4.5)
Pick: Bet $20 Lakers
Total: 216.5 (Lean Over – 220)
Predicted Score: LA Lakers 114 – Indiana 106
Overview: Caris Lavert is expected to be back for Indiana soon. But that won't factor into tonight. TJ Warren continues to be banged up for the Pacers and now they have to head to LA to face a focused LeBron James.
The Pacers have not been a consistent team at all and even having a potential defensive player of the year doesn't seem to solve their issues on defense. The Lakers happen to be one of the best teams in the league defensively and I don't think Indiana has the shooting to keep up with the Lakers' intense style of defense.
The Lakers will be thin in the middle so maybe Myles Turner could have an easier day – but he's not going to be Wilt Chamberlain on offense. I think the Lakers will have too much for Indy. $20 bet on LA.
Meaningless Leans
Philadelphia (-4.5) at Washington (4.5)
Pick: Lean Washington
Total: 233.5 (Lean Under – 229)
Predicted Score: Washington 115 – Philadelphia 114
Notes: Bradley Beal is questionable for Washington. Ben Simmons is out and Joel Embiid is probable.
Orlando (7.5) at San Antonio (-7.5)
Pick: Lean Orlando
Total: 220.5 (Lean Under – 220)
Predicted Score: San Antonio 112 – Orlando 108
Notes: DeMar DeRozan is out and LaMarcus Aldridge is also sitting out until he's traded.
Miami (-2.5) at Chicago (2.5)
Pick: Lean Chicago
Total: 221.5 (Lean Over – 223)
Predicted Score: Chicago 112 – Miami 111
Notes: Bam Adebayo is out. Both teams played yesterday.
Houston (15.5) at Utah (-15.5)
Pick: Lean Houston
Total: 226.5 (Lean Under – 215)
Predicted Score: Utah 113 – Houston 102
Max's Salty NHL Bets for 3/12/21
5-5 in picks, 1-1 in bets yesterday and down $10.70. On the season though, I'm 219-180 in picks, 68-48 in bets and up $314.17 in base $20 bets.
Arizona Coyotes (155) at Minnesota Wild (-173)
Pick: Bet Minnesota
Vegas Golden Knights (-112) at St. Louis Blues (102)
Pick: Lean Vegas
Ottawa Senators (210) at Edmonton Oilers (-239)
Pick: Lean Edmonton
Los Angeles Kings (197) at Colorado Avalanche (-223)
Pick: Lean Colorado
San Jose Sharks (-112) at Anaheim Ducks (102)
Pick: Lean San Jose