Degen Show (12/1/2020)
Your favorite Degens give you their NFL Week 13 Early Line Picks. Check back to see what they thought of week 12.
Powered by RedCircle
The Degens! App
Grab the Degens App hangout, shoot the breeze and get even more content.
Android:
https://play.google.com/store/apps/details?id=io.gonative.android.xmmkqw&hl=en
iOS:
https://apps.apple.com/us/app/id1527907647
Max's NFL Week 13 Early Line Picks
Detroit at Chicago
Spread: CHI -3.5 (Pick Detroit)
Overview: Let's see if the post coach bump works for Detroit as it has for Atlanta and Houston this year. With Matt Patricia out of the way, the Lions give the reigns to Darrell Bevell – who was the Lions' offensive coordinator the past two seasons. Bevell has been in the league a while now and has worked with Brett Favre in Green Bay, was OC in Minnesota for a bit and might be most known as the guy who had Russell Wilson throw the ball at the goal line in the Super Bowl against the Patriots.
Patricia had lost the locker room with his stoic demeanor and Bevell brings some new energy. But the fact remains that the Lions are limited in what they can do and still are dealing with injuries on offense with Kenny Golladay and Danny Amendola both out.
The Lions play a Bears team that has lost 5 in a row and could become one of the few teams to start a season 5-1 and not make the playoffs. The Bears got their asses handed to them by the Packers this past week and their pride and joy defense looked like the Cowboys out there.
It's quite possible this could be 6 losses in a row for Chicago and Nagy's name ends up on the coach's hotseat. Which works out well since there will be an OC opening job in KC after this season. I think this line changes by Sunday so I am jumping on the Lions now with these points.
Jacksonville at Minnesota
Spread: MIN -9.5 (Pick Jacksonville)
Overview: The Jaguars lost a close one to the Browns and the Vikings were lucky to steal a win from Carolina. Yet the Vikings are favored by 9.5 here? I'll hand it to Minnesota. They have won 4 of 5 and their only stinker was that loss to the Cowboys – which could end up being the game that keeps them out of the playoffs. But other than when they slapped around the Lions, this team has not looked like a dominant team.
Is it feasible they can beat Jacksonville by 2 scores? Sure. It's not like the Jaguars are some kind of offensive or defensive juggernaut. But Minnesota is middle of the pack in rushing defense and Jacksonville can run the ball. The Vikings also give up 261 yards in the air per game and with Minshew potentially coming back, it might be prudent to take Jacksonville now before a starter is announced. I expect a Minshew start will impact the line a little bit here.
Las Vegas at NY Jets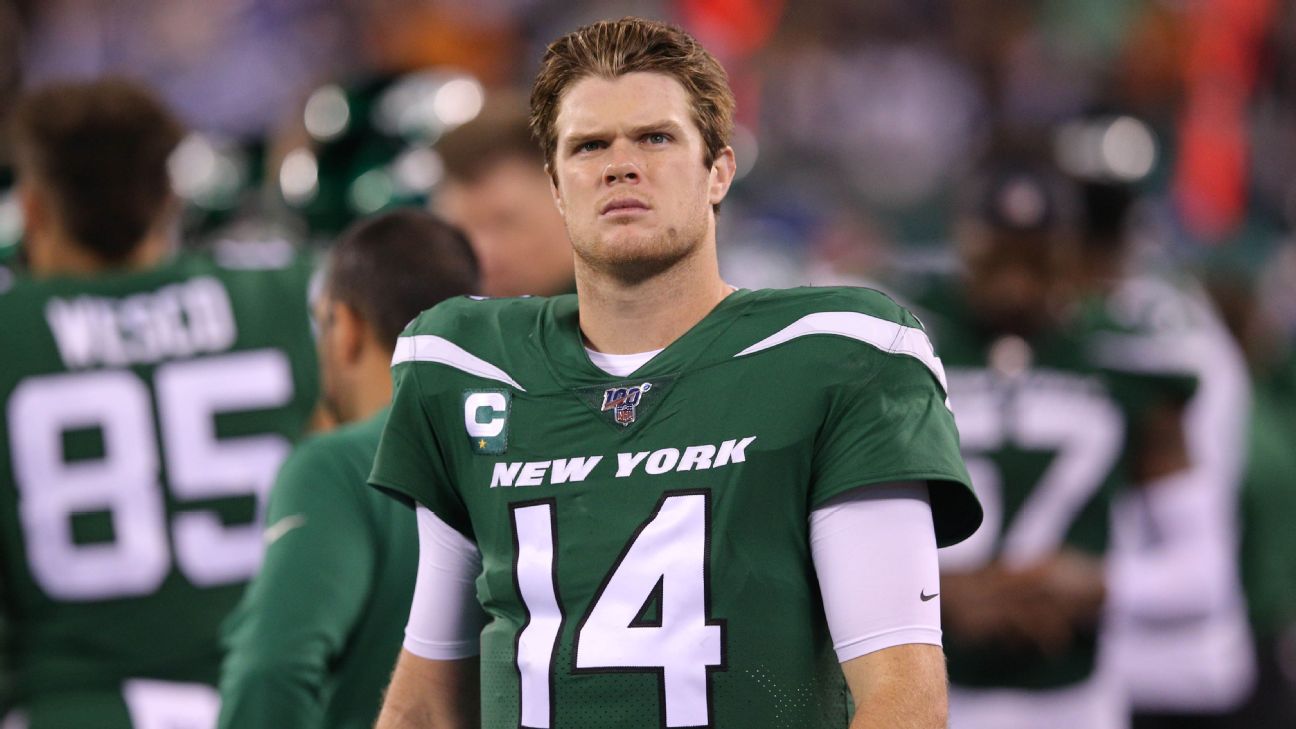 Spread: LV -7.5 (Pick Las Vegas)
Overview: The Raiders absolutely shit the bed this past week. And now is my time to convince Panther that is team is really good and he should bet on them. Because they are a good team and will win and cover this week against the Jets. Sam Darnold has been destroyed by Adam Gase and that offense was bullied by the Dolphins.
The Raiders defense won't do the same, but I can see them holding the Jets to under 14 points and Derek Carr will have a bounce back game for sure. This should be a blowout win for the Raiders. Las Vegas is 4-2 on the road and there is always apprehension about a West team heading East for an early game but playing the Jets will cure that right up.