Degen Show Part (6/5/21)
Your favorite Degens give you their Sports Bet Picks for 6/5/21. Listen to the Degen's NBA win totals episode, their MLB futures episode and Max's NHL Power rankings post.

Powered by RedCircle
---
Keep the Lights On Around Here!
Promocode: ABSOLUTEDEGEN
Promocode: ABSOLUTEDEGEN
---
The Degens! App
Grab the Degens App hangout, shoot the breeze and get even more content.
Android:
https://play.google.com/store/apps/details?id=io.gonative.android.xmmkqw&hl=en
iOS:
https://apps.apple.com/us/app/id1527907647
---
Max's Sports Bet Picks for 6/5/21
NBA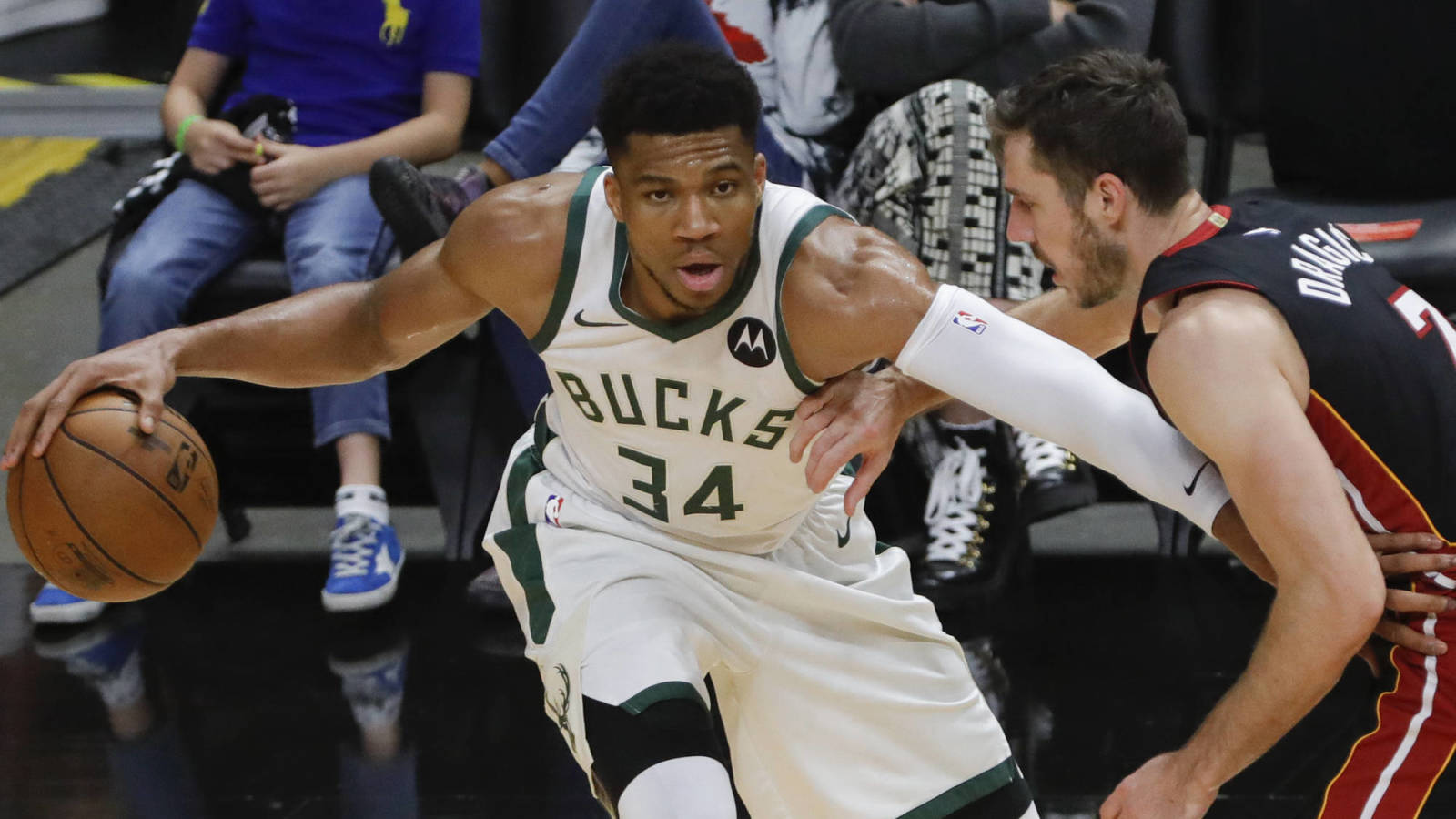 MIL (4) at BKN (-4)
Pick: Bet $15 MIL ML (+162)
Total: 239 (Lean Under – 221)
Predicted Score: MIL 113 – BKN 108
Notes: This is actually the first time these two teams have played this season. Because the previous times did not have Brooklyn at their full strength. Between the two team, there are 4 NBA elite players on the court. The problem for Milwaukee is that it's 3 for the Nets and only 1 for the Bucks.
So can Giannis be enough to beat Brooklyn? No. He's going to need every bit of help from his supporting cast to stand a chance. But if Middleton and Holiday play their best games, I do think this is competitive.
The main difference here is that the Bucks are capable of some elite defense. The Nets? No so much. I like that a guy like PJ Tucker could guard any of the Nets' star players and allow for Giannis and Holiday to focus on offense if needed.
I like the Bucks to stun Brooklyn in game 1. This should be a 7-game series and probably decides the Eastern Conference – should Joel Embiid remain injured.
$15 ML bet on the Buck.
NHL
Carolina Hurricanes (138) at Tampa Bay Lightning (-153)
Pick: Lean Carolina
Notes: The Hurricanes managed to steal a game in Tampa to get the series at 2-1. Can they even up the series tonight? Probably not.
The Hurricanes are battered and beaten up right now – losing 3 players over this series so far. This team had depth in their lines and now that's definitely in question. These two teams have played close games so far in this series and they all have gone under.
Which means tonight probably turns into an offense-fest. Tampa did something similar in their series with Florida when they unloaded on them with high danger shots that they were not prepared for. If Tampa does that today, Carolina will retaliate and this game could get ugly fast.
I still have Carolina winning – so surprise there – but I cannot confidently bet them.
Boston Bruins (-145) at New York Islanders (131)
Pick: Bet $20 Boston
Notes: The defense finally showed up in game 3 and it was Boston on the winning side of that game. It once again took OT to decide a winner and it could be the case tonight. New York needs a win today to avoid going down 3-1 in the series and having to win 2 more games in Boston.
When looking at the metrics in this series I can honestly say, these two teams have been even. As opposed to some series where the metrics were one-sided, the expected goals, high danger shots and goaltending stats have been fractionally different.
The difference has been that New York has spent a ton of attention on Boston's top line and have struggled with Taylor Hall and the second unit. And that shows the depth that this Boston team has.
I have this as a close one again which should favor the plus line at home. My problem is that when the pressure is on, in a close game, I just think Boston has too much for New York to handle.
$20 bet on the Bruins.
MLB
HOU (-114) at TOR (105)
Pitchers: J. Urquidy (ERA: 3.09 – Road ERA: 3.38 – Avg. ML: -123) vs. R. Stripling (ERA: 6.7 – Home ERA: 8.32 – Avg. ML: 113)
Pick: Bet $10 HOU
Notes: Greinke once again was magical on the road yesterday and hopefully the Astros saved some offense for today's game with Urquidy. He's had a pretty good season so far while Stripling has been hammered – especially at "home."
Toronto's offense can compete with Houston's but ultimately I think the Astros pull out another win today.
MIA (-143) at PIT (132)
Pitchers: T. Rogers (ERA: 1.88 – Road ERA: 1.97 – Avg. ML: 111) vs. C. De Jong (ERA: 1.8 – Home ERA: 1.8 – Avg. ML: -114)
Pick: Bet $10 PIT
Notes: Maybe I'm a day late. I liked the Pirates yesterday but unlike Arch, I could not bet them. The plus line here is too tempting. I know Rogers has been sensational but the Miami offense is dreadful. The Pirates' offense has put up 14 runs on the Marlins so far. I'll take a shot they do more today.
WSH (116) at PHI (-125)
Pitchers: J. Ross (ERA: 4.98 – Road ERA: 4.47 – Avg. ML: 126) vs. S. Howard (ERA: 3.86 – Home ERA: 6 – Avg. ML: 121)
Pick: Bet $10 WSH
Notes: Well, I was on the wrong side of this one yesterday so may as well be on the wrong side again. I like Washington to pull out the win. Howard has been hittable at home while Ross has been better on the road than in DC. The Phillies are 1-4 over their last 5 and other than a 17-run outburst over the Reds, this offense has not looked good.
Washington is not a dynamic offense – but should be able to manage a win today.
LAD (-137) at ATL (126)
Pitchers: C. Kershaw (ERA: 3.37 – Road ERA: 3.15 – Avg. ML: -165) vs. C. Morton (ERA: 4.21 – Home ERA: 4.98 – Avg. ML: -132)
Pick: Bet $10 ATL
Notes: Well, I was wrong on Atlanta yesterday so let's make it two in a row. The line just seems suspicious to me and movement with the money on LA is yelling trap. So this is not a bet on the Braves – it's a bet against a trap.
Leans
DET (199) at CWS (-220)
Pitchers: T. Skubal (ERA: 4.8 – Road ERA: 7.31 – Avg. ML: 155) vs. L. Giolito (ERA: 3.8 – Home ERA: 2.9 – Avg. ML: -143)
Pick: Lean DET
CIN () at STL ()
Pitchers: T. Mahle (ERA: 3.31 – Road ERA: 1.24 – Avg. ML: -116) vs. J. Oviedo (ERA: 7.15 – Home ERA: 7 – Avg. ML: 118)
Pick: TBD
TB (-158) at TEX (145)
Pitchers: R. Hill (ERA: 3.36 – Road ERA: 3.52 – Avg. ML: -105) vs. K. Allard (ERA: 4.5 – Home ERA: n/a – Avg. ML: -106)
Pick: Lean TB
CLE (115) at BAL (-124)
Pitchers: A. Civale (ERA: 3.38 – Road ERA: 3.43 – Avg. ML: -108) vs. J. Means (ERA: 2.07 – Home ERA: 4.19 – Avg. ML: 113)
Pick: Lean BAL
ARI (196) at MIL (-217)
Pitchers: M. Kelly (ERA: 5.17 – Road ERA: 6.23 – Avg. ML: 138) vs. B. Woodruff (ERA: 1.29 – Home ERA: 2.09 – Avg. ML: -104)
Pick: Lean MIL
MIN (-110) at KC (102)
Pitchers: J. Berrios (ERA: 3.44 – Road ERA: 2.3 – Avg. ML: -143) vs. M. Minor (ERA: 4.76 – Home ERA: 5.95 – Avg. ML: 106)
Pick: Lean KC
CHC (161) at SF (-176)
Pitchers: K. Stewart (n/a) vs. K. Gausman (ERA: 1.41 – Home ERA: 3.15 – Avg. ML: 102)
Pick: Lean SF
BOS (111) at NYY (-120)
Pitchers: E. Rodriguez (ERA: 7.22 – Road ERA: 10.98 – Avg. ML: -119) vs. J. Taillon (ERA: 5.41 – Home ERA: 2.76 – Avg. ML: -133)
Pick: Lean NYY
OAK (-131) at COL (121)
Pitchers: C. Irvin (ERA: 4.23 – Road ERA: 3.21 – Avg. ML: 105) vs. K. Freeland (ERA: 4.5 – Home ERA: n/a – Avg. ML: 171)
Pick: Lean OAK
SEA (123) at LAA (-134)
Pitchers: Y. Kikuchi (ERA: 3.95 – Road ERA: 3.38 – Avg. ML: 117) vs. A. Cobb (ERA: 3.89 – Home ERA: 2.25 – Avg. ML: 102)
Pick: Lean LAA
NYM (-115) at SD (107)
Pitchers: J. deGrom (ERA: 0.71 – Road ERA: 0 – Avg. ML: -197) vs. J. Musgrove (ERA: 2.45 – Home ERA: 2.4 – Avg. ML: -150)
Pick: Lean NYM