Max Bet NFL Week 11 Bets
Saxy Maxy and Mad Max talk about their NFL Week 11 bets. They see what lines have changed, what are the key injuries and then rapid fire their picks. Download and listen to all of our stuff!
Powered by RedCircle
---
The Book Club is open for business.
If you want to join Max, Arch, Sex Panther, Saxy Maxy, Phil and maybe some other familiar faces in a private discord server to discuss even more sports betting you can!
https://www.patreon.com/join/8290230?
Keep the Lights On Around Here!
---
Max's NFL Week 11 Bets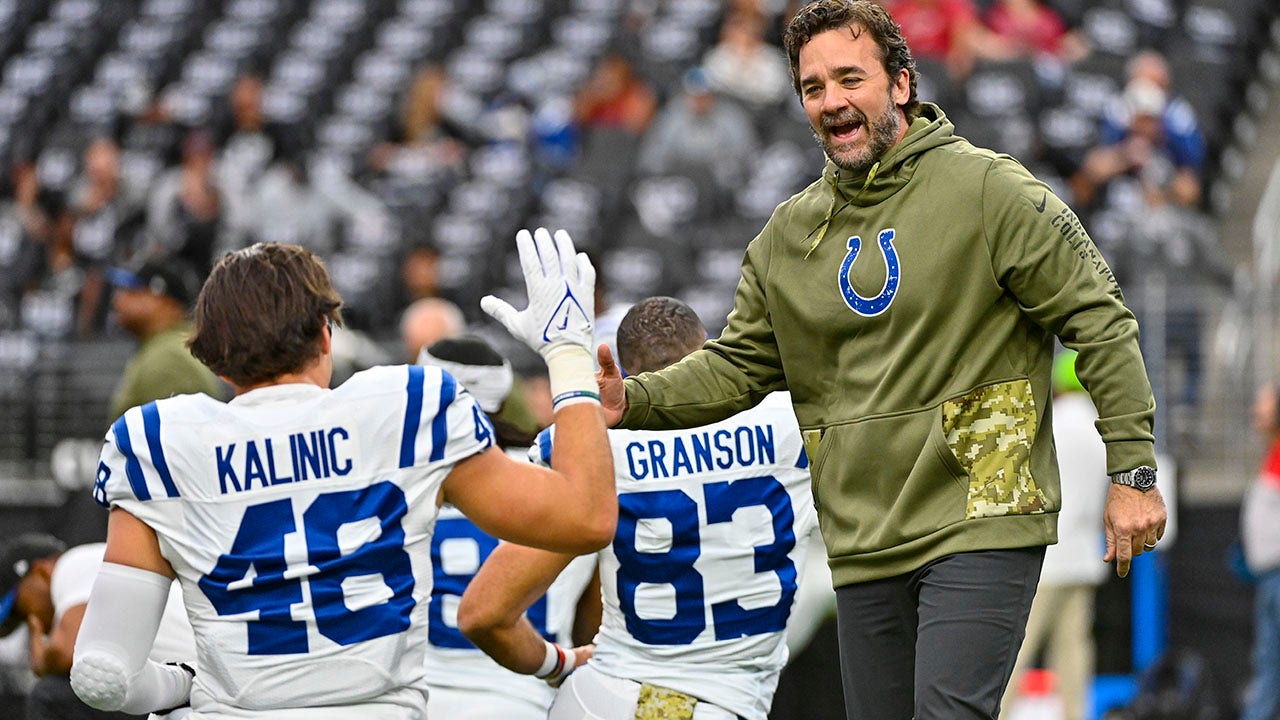 Philadelphia (-6.5) vs. Indianapolis (7)
Spread: Bet $50 Indianapolis
Total: Lean Over 45.5
Predicted Score: Philadelphia 26 – Indianapolis 20 (46)
Notes: Fresh off their first loss of the season, the Eagles will look to avoid losing 2 in a row.
This team is dealing with some injuries in their run defense so they addressed it with bringing in a few veteran defensive players.
They will need the help as they head to Indy to try and stop Jonathan Taylor and crew.
This team had a new coach bump last week and have the Colts' fans buzzing that every Sunday is actually a Saturday.
Do they get the win today?
Probably not.
Can they keep it within a TD?
I think so.
$50 bet on the Colts.
Washington (-3) vs. Houston (3)
Spread: Bet $50 Houston
Total: Lean Over 40.5
Predicted Score: Washington 21 – Houston 20 (41)
Notes: Fresh off their upset win over the aforementioned Eagles, the Commanders head to Houston to face off against arguably the worst team in the league.
Houston has lost 4 in a row since their lone season win over the Jaguars.
All of their losses this season, sans 1, have been by 7 or more.
Still, I like them getting the 3 here today.
I think Washington should win but I have this as a 1 point game.
$50 bet on Houston.
Dallas (-1.5) vs. Minnesota (1.5)
Spread: Bet $50 Dallas
Total: Lean Over 48.5
Predicted Score: Dallas 28 – Minnesota 26 (54)
Notes: The Vikings won their Super Bowl last week with a great win over the Bills on Maxy's birthday.
And now its time for their letdown game.
The Cowboys look to bounce back from their letdown game over the cheeseheads.
And I think they win and cover this one.
Sorry Maxy.
$50 bet on Dallas.
Leans
Tennessee (3.5) vs. Green Bay (-3)
Spread: Lean Tennessee
Total: Lean Under 41
Predicted Score: Tennessee 20 – Green Bay 17 (37)
LA Rams (3) vs. New Orleans (-2.5)
Spread: Lean New Orleans
Total: Lean Over 39.5
Predicted Score: LA Rams 19 – New Orleans 22 (41)
Chicago (3) vs. Atlanta (-2.5)
Spread: Lean Chicago
Total: Lean Over 49.5
Predicted Score: Chicago 25 – Atlanta 27 (52)
NY Jets (3.5) vs. New England (-3)
Spread: Lean NY Jets
Total: Lean Over 38.5
Predicted Score: NY Jets 19 – New England 21 (40)
Detroit (3) vs. NY Giants (-3)
Spread: Lean Detroit
Total: Lean Over 44.5
Predicted Score: Detroit 22 – NY Giants 23 (45)
Carolina (12.5) vs. Baltimore (-13)
Spread: Lean Carolina
Total: Lean Over 41.5
Predicted Score: Carolina 21 – Baltimore 26 (47)
Cleveland (8) vs. Buffalo (-7.5)
Spread: Lean Cleveland
Total: Lean Under 49.5
Predicted Score: Cleveland 22 – Buffalo 26 (48)
Las Vegas (3) vs. Denver (-2.5)
Spread: Lean Las Vegas
Total: Lean Under 41.5
Predicted Score: Las Vegas 18 – Denver 20 (38)
Cincinnati (-3.5) vs. Pittsburgh (3.5)
Spread: Lean Cincinnati
Total: Lean Under 40.5
Predicted Score: Cincinnati 23 – Pittsburgh 17 (40)
Kansas City (-5.5) vs. LA Chargers (5.5)
Spread: Lean Kansas City
Total: Lean Under 51.5
Predicted Score: Kansas City 29 – LA Chargers 22 (51)