Degen Show Part (1/19/2021)
Your favorite Degens give you their NBA Bet Picks for 1/19/21. Listen to their NBA win totals episode for more NBA action.
Powered by RedCircle
The Degens! App
Grab the Degens App hangout, shoot the breeze and get even more content.
Android:
https://play.google.com/store/apps/details?id=io.gonative.android.xmmkqw&hl=en
iOS:
https://apps.apple.com/us/app/id1527907647
Max's NBA Bet Picks for 1/19/21
Oklahoma City at Denver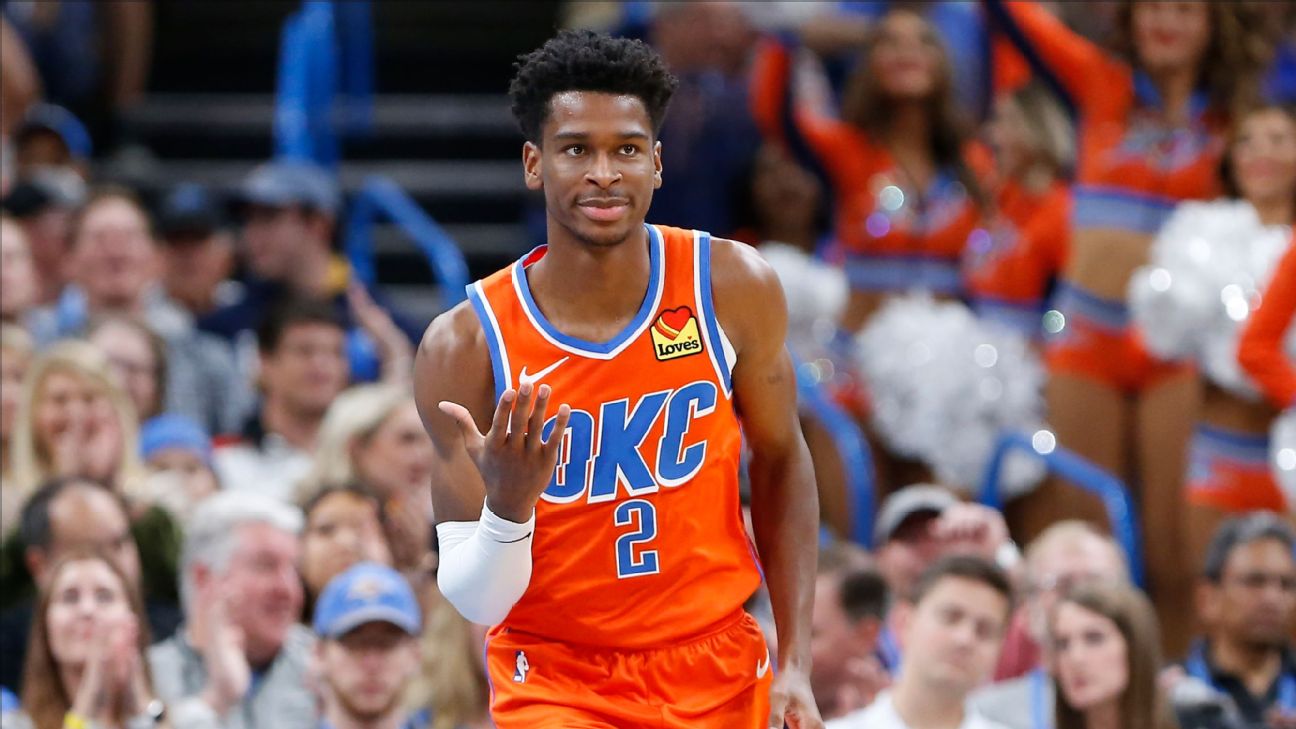 Spread: DEN -9.5 (Lean OKC)
Total: 220.5 (Bet Over – 225)
Predicted Score: Nuggets 115 – Thunder 110
Overview: Before the season started, I don't think many people would have predicted that the Thunder and Nuggets would only be separated by a game at this point in the season. The Thunder were predicted to win very few games and Denver was supposed to be elite. Well, OKC is playing better than their talent and Denver is playing below their talent level.
OKC has won 3 of 5 games. Their last one was an OT, gutsy, win over the Bulls. The Thunder are 5-1 on the road this season and their away metrics are extraordinarily better than their home metrics. For Denver, they also suffer from some home woes. So this could be the perfect storm to allow for an upset.
I do have Denver winning this game but not by enough to cover. I also worry that this is a game where the Nuggets flex their muscles so I will only lean OKC here. But I will bet $20 on the over.
New Orleans at Utah
Spread: UTA -6 (Lean New Orleans)
Total: 218 (Bet Under – 215)
Predicted Score: Jazz 110 – Pelicans 105
Overview: I do hate when these two teams matchup because it is a reminder of how dumb it is that the Jazz play in Utah and not New Orleans. As for the Pelicans, well, this is a team I hate betting on. So scrap the notion of me going with them today. But I can't jump on board Utah either. I have the Jazz winning by 5 here so this line is too close for comfort on both sides.
But let's look at the total here. New Orleans' metrics on the road are interesting. They score less and also tend to play better defense. As for the Jazz, it's the same deal at home. They score less and play better defense. So this is lining up to be an under play for me. I'll bet $20 on the under.
Max's Salty NHL Bets for 1/19/2021
A 2-2 day for bets (overall 6-4 in my picks). That puts me at 24-18 on the season in NHL picks but only 9-8 in my bets. With $20 base bets, I am down about $10.75 on the season. So definitely not where I want to be – but when betting plus and minus lines in sports (much like MLB) you need to find the balance between hitting on favorites and getting value with underdogs.
Bets
Chicago Blackhawks (146) at Florida Panthers (-163)
Pick: Bet Blackhawks
Notes: The Blackhawks defense has been bad. That's an understatement actually. 15 goals through 3 games and no hope for improvement is not good. Last season, it was goaltending that kept them competitive and their two goalies from last season are no longer there – Lehner plays for Vegas and Crawford retired.
That said, Florida is also a vulnerable team that can be scored on and I see value in betting Chicago here. I also like the over 6.5 in goals but I can barely handle normal hockey betting so adding in totals to the mix might make my head explode.
Tossing $20 on Chicago.
Washington Capitals (122) at Pittsburgh Penguins (-135)
Pick: Bet Penguins
Notes: The Penguins pulled out a win over Washington just 2 days ago so I am usually wary of double dipping. Especially since it took a shooutout to get the win. On the surface, Washington is the better team and getting a plus line seems too good to be true. And that's why the public is all over them.
The money though is all over the Penguins. And since my metrics favor Pittsburgh too here, I am going to follow the money and bet $20 on the Penguins.
Leans
New Jersey Devils (128) at New York Rangers (-141)
Pick: Lean Devils
Buffalo Sabres (128) at Philadelphia Flyers (-142)
Pick: Lean Flyers
Winnipeg Jets (-110) at Ottawa Senators (-105)
Pick: Lean Senators
Columbus Blue Jackets (-169) at Detroit Red Wings (152)
Pick: Lean Blue Jackets
Carolina Hurricanes (-112) at Nashville Predators (102)
Pick: Lean Hurricanes
Colorado Avalanche (-241) at Los Angeles Kings (212)
Pick: Lean Kings
Rich's Fishy NHL Bets for 1/19/2021
I am not ready to go all in on the NHL season, it's too early. I'll have more confidence in what teams are about in another week, maybe 10-days. Although the NHL has a deep schedule today, there is just one game that meets the Fish's standards.
New Jersey Devils (+140) at New York Rangers (-162)
If you listened to the show, and you should, then you know I was peer pressured by Arch to take the puckline and that's what I did. The Rangers have a slim home/away ice advantage of 51/49 but blow past the Devils in home/away goal differential at 57/43.  Hopefully I won't need it, but I can see a late, open net goal giving the Rangers a two-goal win.
The Play: New York Rangers -1.5 goals (+160)