Degen Show Part (1/20/2021)
Your favorite Degens give you their NBA Bet Picks for 1/20/21. Listen to their NBA win totals episode for more NBA action.
Powered by RedCircle
The Degens! App
Grab the Degens App hangout, shoot the breeze and get even more content.
Android:
https://play.google.com/store/apps/details?id=io.gonative.android.xmmkqw&hl=en
iOS:
https://apps.apple.com/us/app/id1527907647
Max's NBA Bet Picks for 1/20/21
Bets
Miami at Toronto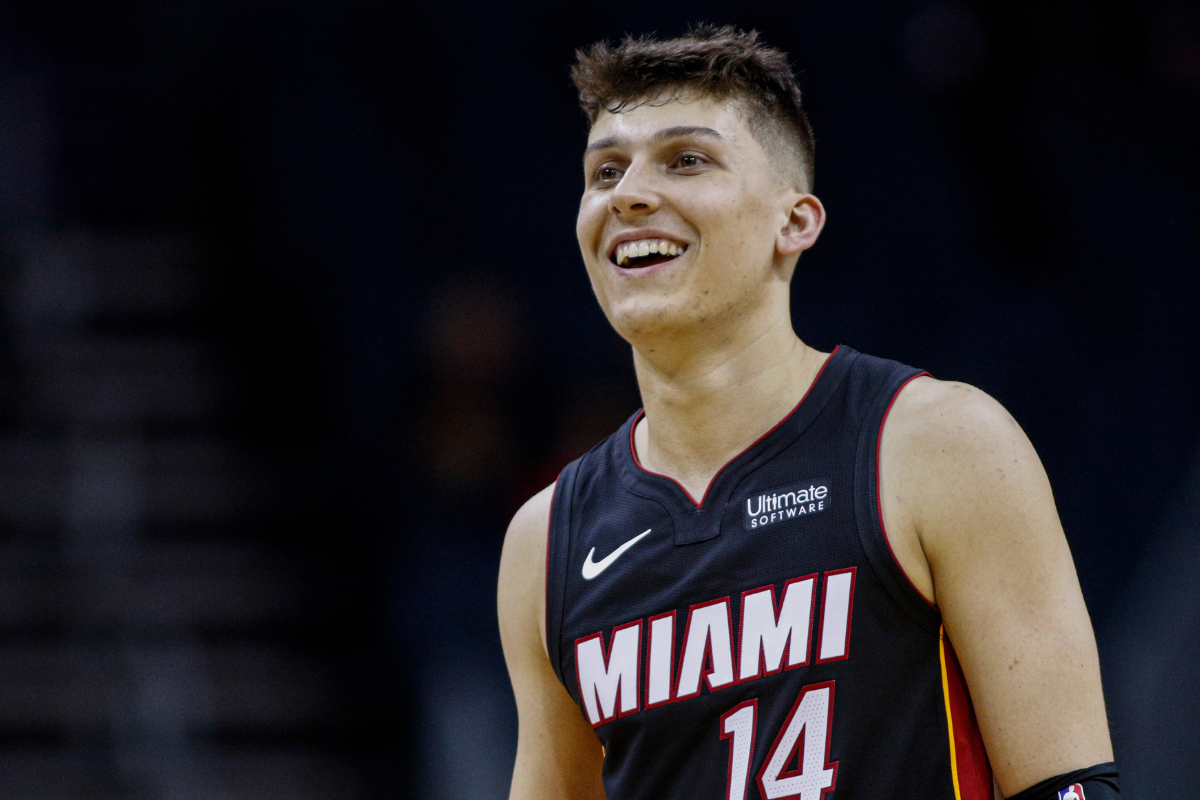 Spread: TOR -3.5 (Bet Miami)
Total: 219 (Lean Under – 218)
Predicted Score: Raptors 110 – Miami 108
Overview: Miami has dealt with some injuries but Dragic and Herro should play today. The Heat continue to be a baffling team on the road – averaging only 95 points per game on the road with one of the worst offensive efficiencies in the league. That said, Toronto doesn't really have a home so their "home" metrics are pretty bad too.
The Raptors have managed to win 3 games in a row and improved their "home" record to 4-2. Miami only has one road win and it was a close one over the Wizards. So it's hard to really trust them to win, but I do think they keep this within 3 points. I'll bet $20 on the Heat.
Phoenix at Houston
Spread: PHO -5.5 (Bet Houston)
Total: 219 (Lean Over – 220)
Predicted Score: Suns 111 – Rockets 109
Overview: Houston shed some weight after trading James Harden but they have only found the win column once since the Harden trade happened. Christian Wood continues to emerge as the surprise player of the year and the defacto alpha on the Rockets – until John Wall can get to 100%.
The Suns have lost 2 in a row to drop their road record to 4-4. Which is odd since their metrics on the road are pretty close to what they are at home. The Suns' defense has been very good to start the season and surprisingly, their offense is pretty mediocre.
Houston's offense has taken a hit without Harden but shockingly, their defense is much improved. I expect a close one here and as such I will bet $20 on the Rockets plus the points.
Sacramento at LA Clippers
Spread: LAC -10.5 (Bet Sacramento)
Total: 231.5 (Lean Under – 227)
Predicted Score: Clippers 114 – Kings 113
Overview: The Kings could be without Hassan Whiteside and Marvin Bagley III today while Lou Williams is listed as questionable for the Clippers. De'Aaron Fox is coming off a big 43-point performance but it was not enough to power Sacramento to a win. The Kings have now lost 3 in a row. Those were all home games which is not great considering it was their home record keeping them somewhat afloat in the West.
The Kings are 1-3 on the road and their already dreadful defense is much worse when playing away from Sacramento. The Clippers are 5-2 at home but surprisingly, their offense is better away from the Staples Center. Because of that, I do think Sacramento has a chance of keeping it within single digits in their loss today.
I'll bet $20 on the Kings.
Leans
Brooklyn at Cleveland
Spread: BKN -9.5 (Lean Cleveland)
Total: 222 (Lean Under – 214)
Predicted Score: Nets 109 – Cavs 105
Overview: There is a good chance that Kyrie Irving makes his triumphant return after taking some vacation time. I guess missing most of the past few seasons because of injuries wasn't enough time off for him.
Dallas at Indiana
Spread: DAL -1 (Lean Indiana)
Total: 218.5 (Lean Under – 217)
Predicted Score: Mavs 109 – Pacers 108
Overview: I was on this game when Dallas was getting a point but now with them giving a point, I am off them. I have this as a very close game. The Pacers might be without Myles Turner who has a fractured hand. Dallas' offense has not been stellar this year so maybe without Turner, they can put up a little more offense.
Boston at Philadelphia
Spread: PHI -5.5 (Lean Boston)
Total: 216.5 (Lean Over – 221)
Predicted Score: Sixers 112 – Celtics 109
Overview: Jason Tatum is out for the Celtics but Kemba is back. The Sixers get both Joel Embiid and Seth Curry back to their lineup. This should be a Philly win and without Tatum, this could also be a cover.
Detroit at Atlanta
Spread: ATL -5.5 (Lean Detroit)
Total: 220.5 (Lean Under – 219)
Predicted Score: Hawks 111 – Pistons 108
Overview: Jerami Grant has been bright spot for Detroit but pretty much everything else is bad. The Pistons need to trade Blake Griffin's contract and pairing him up with Grant could be a way to do that. Trae Young is shooting terribly for ATL (27.4% from 3) and that's been a huge part of their woes. I have this slightly going under and under seems to make sense but sharps were on the over.
Orlando at Minnesota
Spread: ORL -4 (Lean Orlando)
Total: 218.5 (Lean Over – 222)
Predicted Score: Magic 114 – Timberwolves 108
Overview: Evan Fournier, Michael Carter-Williams and Mo Bamba are out for the Magic – which is a blow to their depth. Orlando's offense has been dreadful lately but perhaps playing the T-Wolves' awful defense will give them a boost.
San Antonio at Golden State
Spread: GS -1.5 (Lean San Antonio)
Total: 226.5 (Lean Over – 228)
Predicted Score: Spurs 115 – Warriors 113
Overview: Andrew Wiggins is questionable for the game but it does look like he might suit up. Golden State is coming off a big win over the Lakers so this could be a letdown game. The Spurs continue to be good on the road – with their offensive metrics much better away from the Alamo Dome.
Memphis at Portland
Spread: POR -1.5 (Lean Memphis)
Total: 226.5 (Lean Over – 231)
Predicted Score: Grizzlies 117 – Blazers 114
Overview: Portland continues life without CJ McCollum. That's going to be a huge blow and also something to factor into your metrics. Memphis has won 5 in a row and Ja Morant has looked good since returning to the lineup.