Degen Show Part (1/21/2021)
Your favorite Degens give you their NBA Bet Picks for 1/21/21 and talk some NHL too. Listen to their NBA win totals episode for more NBA action.
Powered by RedCircle
The Degens! App
Grab the Degens App hangout, shoot the breeze and get even more content.
Android:
https://play.google.com/store/apps/details?id=io.gonative.android.xmmkqw&hl=en
iOS:
https://apps.apple.com/us/app/id1527907647
Max's NBA Bet Picks for 1/21/21
LA Lakers at Milwaukee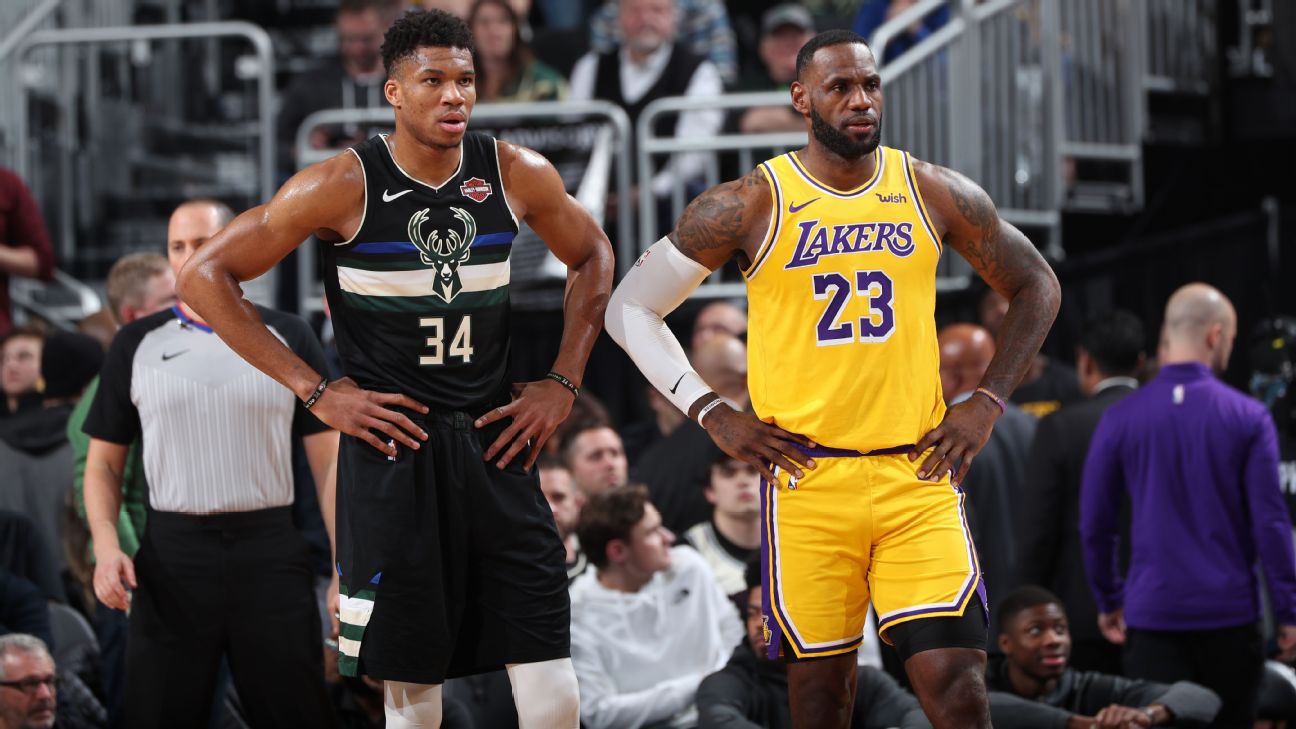 Spread: LAL -1 (Lean Milwaukee)
Total: 228 (Lean Under – 226)
Predicted Score: Bucks 114 – Lakers 111
Overview: It's hard to think of this Lakers team losing two in a row but that is a possibility tonight as they head to Milwaukee for a marquee matchup against the Bucks. Milwaukee is also coming off a loss as they failed to beat the James Harden-led Nets.
You have two of the best teams in the league here. Each one are in the top 10 in offensive and defensive efficiency – with the Lakers #1 in defense and the Bucks #2 in offense. These teams are both very good at shooting the ball with Milwaukee ranked 3rd in effective field goal % and the Lakers 6th.
Where Milwaukee starts to pull away is in offensive rebounding and turnover. Milwaukee gets second chance shots and don't turn the ball over that much. This could be the key to beating LA tonight and having some success this season.
It's just way too close for me. I do have Milwaukee winning but my confidence score has this as an even game. I'll lean the Bucks here and also lean the under.
New York at Golden State
Spread: GS -5.5 (Lean Golden State)
Total: 215.5 (Lean Under – 214)
Predicted Score: Warriors 110 – Knicks 104
Overview: The Warriors are coming off a big win over the Spurs yesterday and now have won 2 in a row to improve to 8-6 on the year. The Knicks have also won 2 in a row and Thibs has this team currently has an 8th seed in the East.
Despite their slow start, the Warriors are creeping up into the top 10 of defensive efficiency. Which they need to do since their offense is not great this year. They are middle of the pack in effective field goal % and lower tier in offensive efficiency.
They do outrank the Knicks in each of those areas and it's no surprise New York is last in the league in scoring. Where the Knicks get you is with their stingy defense – which is a trademark of a Thibs-led team.
So this is a game where I can see some lower scores and Golden State just edging the Knicks. I'll lean the Warriors and lean the under.
New Orleans at Utah
Spread: UTA -7 (Lean New Orleans)
Total: 217.5 (Bet Under)
Predicted Score: Utah 110 – New Orleans 104
Overview: The Pelicans have to be one of the more disappointing teams to start the season. They fail to play a full 4 quarters and have been in situations to win games – only to suffer from bad coaching. I don't understand how Stan Van Gundy was supposed to be the guy to take this team to the next level.
The Pelicans are coming off that big loss to the Jazz on Tuesday and they dropped to 5-8 on the year. As for Utah, that win put them at 3-2 at home and was their 6th straight win.
Utah's defensive efficiency has not been great their last few games but on the year they are top 5. New Orleans used to be top 5 with them but have plummeted to 21st. When that happens, it usually means that offensive metrics get a boost – but that is not the case with the Pelicans. They just have nothing going on.
I have a blindspot for the Pelicans so I can't bet them here. I will lean New Orleans but I will toss $20 on the under.
Max's Salty NHL Bets for 1/21/2021
A 1-1 day for bets (overall 3-2 in my picks). That puts me at 30-24 on the season in NHL picks but only 11-10 in my bets. With $20 base bets, I am down about $3.59 on the season. I hit on a good value play yesterday so that gave me a boost.
Winnipeg Jets (-118) at Ottawa Senators (107)
Pick: Lean Winnipeg
Notes: These two played a close one on Tuesday so it's always a headscratcher on how these second games play out. The Jets played their backup goalie on Tuesday and that's a significant dropoff than Vezina Trophy winner goalie Connor Hellebuyck. But Ottawa's shot selection was good two days ago and this is the 3rd game in 4 days for Winnipeg so they could be gassed. I'll only lean the Jets.
Philadelphia Flyers (121) at Boston Bruins (-134)
Pick: Bet Boston
Notes: People are still high on the Flyers. I'm not. Yes, they are 3-1-0 with a +4 goal differential but they have a very high PDO (shooting % + save %) which suggests they are one of the luckier teams in the league. When Philly regresses to the norm, their goal differential will suffer. Still, the Flyers are a good team. They will compete. I just don't love them like I some other favorites.
Which brings me to Boston. I think they are a better team than their current standard metrics indicate. This is a team that will have a lot of positive regression that should allow them to compete. The loss of David Pastrnak for the start of the year has been a huge blow and while he won't be back tonight, I still like Boston to begin their bounce back to being a top tier team.
I'll bet the Bruins.
Tampa Bay Lightning (-153) at Columbus Blue Jackets (137)
Pick: Bet Columbus
Notes: On the season, Columbus has an xGF that is almost double Tampa's. So while Tampa has played half the games and have more goals, it is a bit deceiving since there has been some luck involved in Tampa's scoring opportunities. That said, Tampa is a damn good team. Easy statement to say about the reigning Stanley Cup winner, right?
But seriously, great goaltending and defense with a balanced offense. So while their advanced metrics show a potential for regression, they will still be a good team. So why am I backing the Blue Jackets today? Because I like to bet dogs who can keep games close and the way Columbus plays defense, and the bad shot selection by Tampa, has the implied probability over the 42% I need to bet the Blue Jackets.
New Jersey Devils (137) at New York Islanders (-152)
Pick: Lean New York
Notes: The Devils defense and goaltending has been a surprise. And Jack Hughes looks like he's starting to live up to the hype of being a top draft pick last year. That's put NJ in a spot to be competitive. So I do like them with a plus line here but I could not get the implied probability there to justify a bet. The Islanders defense and goaltending continues to be stringent and I can see them flexing against the Devils tonight. Leaning the Islanders.
Montreal Canadiens (-124) at Vancouver Canucks (110)
Pick: Lean Montreal
Notes: Well, I lost on Montreal yesterday so today is the day I hit on them, right? Nah, I am not chasing waterfalls here. I do like Montreal this season and they should win today but Carey Price is still not quite in game shape and with a back-to-back there is no guarantee he even plays tonight. Montreal has yet to lose in regulation this year and Vancouver has not been able to consistently score in games. So I will lean Montreal.
Colorado Avalanche (-245) at Los Angeles Kings (214)
Pick: Lean Colorado
Notes: I think the Kings missed on their chance to beat Colorado on Tuesday and while the payout is nice, and the trend is to go with the loser of game 1 in these mini series, I still like the Avalanche here. Both teams have been some of the unluckier teams this season when it comes to PDO and while LA did get the better of Colorado a few weeks back, I think the Avalanche offense is ready to really wake up. Leaning Colorado.