Degen Show Part (1/25/2021)
Your favorite Degens give you their NBA Bet Picks for 1/25/21. Listen to their NBA win totals episode for more NBA action.
Powered by RedCircle
The Degens! App
Grab the Degens App hangout, shoot the breeze and get even more content.
Android:
https://play.google.com/store/apps/details?id=io.gonative.android.xmmkqw&hl=en
iOS:
https://apps.apple.com/us/app/id1527907647
Max's NBA Bet Picks for 1/25/21
Bets
San Antonio at New Orleans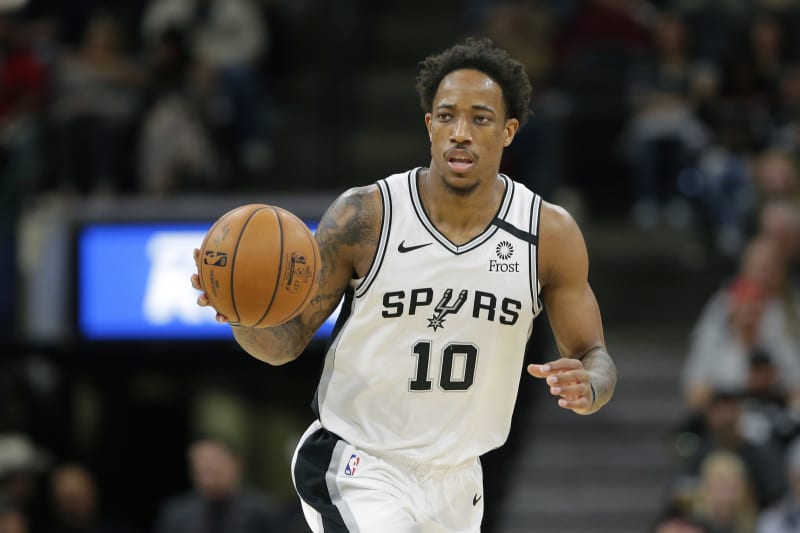 Spread: NO -3 (Bet San Antonio)
Total: 222 (Lean Over – 223)
Predicted Score: Spurs 112 – Pelicans 111
Overview: Not sure if it's time to raise the alarm for the Pelicans, but after 3 straight losses – including an embarrassing one to the T-Wolves on Saturday – I do think this is a team that needs a shake-up. That could be admitting the mistake of hiring Stan Van Gundy or it could be a trade (possibly of Lonzo Ball).
Ball and Bledsoe are one of the more underwhelming backcourts in the league. While Ball's scoring is up a bit, he's shooting poorly – including some terrible 3 point shot selection. Trading Ball – especially since it doesn't seem like they plan on re-signing him – for someone like Lauri Markkanen from the Bulls – would allow Bledsoe to be the primary point guard and avoid forcing time for a player who just isn't a fit.
As for the Spurs, they bounced back yesterday after losing 2 in a row. While I am hesitant to bet on them in a back to back, this is the only game I like on the day and I have to have a little faith DeMar DeRozan and crew. Betting $20 on the Spurs.
Leans
Charlotte at Orlando
Spread: ORL -2 (Lean Charlotte)
Total: 213.5 (Lean Over – 215)
Predicted Score: Hornets 109 – Magic 106
Philadelphia at Detroit
Spread: PHI -6.5 (Lean Detroit)
Total: 215.5 (Lean Over – 224)
Predicted Score: Sixers 114 – Pistons 110
Toronto at Indiana
Spread: IND -3 (Lean Toronto)
Total: 217 (Lean Over – 219)
Predicted Score: Raptors 110 – Pacers 109
Miami at Brooklyn
Spread: Brooklyn -7.5 (Lean Miami)
Total: 234.5 (Lean Under – 233)
Predicted Score: Nets 119 – Heat 114
LA Lakers at Cleveland
Spread: LAL -10.5 (Lean Cleveland)
Total: 215 (Lean Over – 216)
Predicted Score: Lakers 112 – Cavs 104
Denver at Dallas
Spread: DEN -1.5 (Lean Denver)
Total: 222.5 (Lean Over – 224)
Predicted Score: Nuggets 113 – Dallas 111
Boston at Chicago
Spread: BOS -7 (Lean Chicago)
Total: 228.5 (Lean Over – 229)
Predicted Score: Bulls 118 – Celtics 111
Oklahoma City at Portland
Spread: POR -5.5 (Lean OKC)
Total: 222 (Lean Over – 223)
Predicted Score: Blazers 113 – Thunder 110
Minnesota at Golden State
Spread: GS -8.5 (Lean Minnesota)
Total: 225.5 (Lean Under – 225)
Predicted Score: Warriors 113 – Timberwolves 112
Max's Salty NHL Bets for 1/25/2021
A 1-2 day for bets which sucks since I was 7-4 in my overall picks. Time to bet them all! I am 49-35 on my NHL picks this season but only 14-15 in bets. That puts me in the red for $56 on the season. Only one game on the board today.
Ottawa Senators (134) at Vancouver Canucks (-148)
Pick: Lean Vancouver
Notes: My metrics have Vancouver winning this one but with the money coming in on them, the line has gotten better. So I am going to avoid a potential trap here and just lean them. The Canucks defense is one of the worst (if not, the worst) in the league so that gives even the worst of offenses a chance to score on them.