Degen Show (12/23/2020)
Your favorite Degens give you their NBA Bet Picks for 12/23/20. Listen to yesterday's NBA episode here.
Powered by RedCircle
The Degens! App
Grab the Degens App hangout, shoot the breeze and get even more content.
Android:
https://play.google.com/store/apps/details?id=io.gonative.android.xmmkqw&hl=en
iOS:
https://apps.apple.com/us/app/id1527907647
Max's NBA Bet Picks for 12/23/20
Knicks at Pacers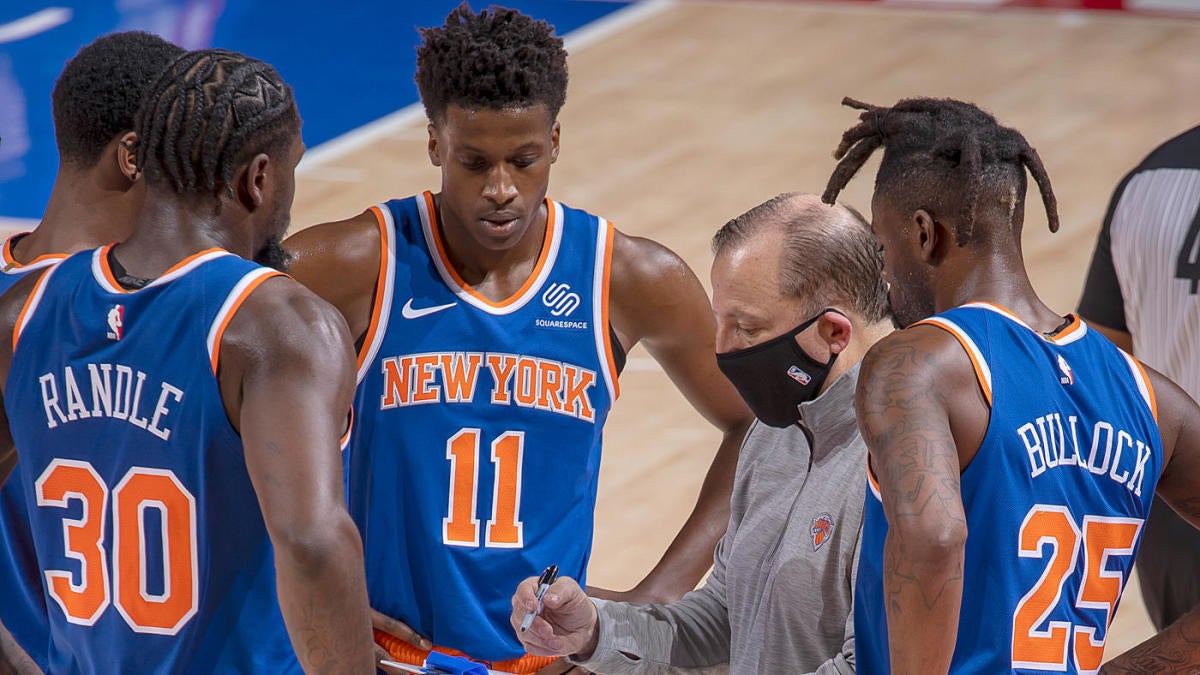 Spread: IND -8 (Bet $25 on Knicks)
Total: 212.5 (Lean Over)
Predicted Score: Pacers 110 – Knicks 107
Overview: The Knicks will be a better team than they were last season. Tom Thibodeau can extract everything he can out of a team. Will that translate into a lot more wins? Not really. I do think New York can be a 20 win team and in the East, they can stay somewhat competitive.
A lot of Knicks fans groaned with the draft selection of Obi Toppin out of Dayton but he's been a great surprise in the preseason – able to score and get rebounds. Add him with Julius Randle and a motivated Kevin Knox and RJ Barrett and New York could be fun.
The Pacers aren't much different than they were last year and it will be good to see a fully healthy Victor Oladipo out there this season. The East will be a bit tougher than last year with upgrades to many teams. So Indy has to play great basketball to stay in the upper half of the Conference.
Indiana should get the win in this opener but I only have them winning by 3. I'll bet $25 on the Knicks.
Spurs at Grizzlies
Spread: MEM -2.5 (Bet $25 on Spurs)
Total: 231.5 (Lean Under)
Predicted Score: Grizzlies 115 – Spurs 113
Overview: The Spurs missed the playoffs for the first time in 22 years and it won't get much easier for them this year. In fact, they could be sellers at some point this season with LaMarcus Aldridge and DeMar DeRozan both on the trade block. The Celtics have sniffed about DeRozan with the uncertainty of Kemba Walker this year while the Blazers have hinted at a sentimental reunion with Aldridge.
So San Antonio will be a team in flux and not always a team you can bet on.
But I will bet on them today. Memphis is definitely a team on the rise. Ja Morant's name will be spoken on this show no less than 2,000 times this year. He's an amazing ballplayer who almost willed the Grizzlies into the playoffs last year.
The Grizzlies will win this game but it will be close. I'll throw $25 on the Spurs.
Leans
Here's the rest of the games for the day. A full slate! Just nothing that I felt great about. If you give a look, there are a few possible moneylines in there (Cavs, Wizards, and Kings). Maybe do a fun moneyline dog parlay today. Welcome back NBA! Please don't take my money too soon.
Hornets at Cavs
Spread: CHA -2 (Lean Cavs)
Total: n/a
Predicted Score: Cavs 109 – Hornets 107
Heat at Magic
Spread: MIA -4.5 (Lean Magic)
Total: 218.5 (Lean Under)
Predicted Score: Heat 110 – Magic 107
Wizards at 76ers
Spread: PHI -7.5 (Lean Wizards)
Total: 229 (Lean Under)
Predicted Score: Wizards 114 – Sixers 112
Bucks at Celtics
Spread: MIL -3.5 (Lean Bucks)
Total: 225.5 (Lean Under)
Predicted Score: Bucks 115 – Celtics 109
Pelicans at Raptors
Spread: TOR -4 (Lean Pelicans)
Total: 229.5 (Lean Under)
Predicted Score: Raptors 113 – Pelicans 112
Hawks at Bulls
Spread: ATL -2 (Lean Hawks)
Total: 231.5 (Lean Under)
Predicted Score: Hawks 113 – Bulls 110
Thunder at Rockets
Spread: HOU -7 (Lean Thunder)
Total: 226 (Lean Under)
Predicted Score: Rockets 115 – Thunder 110
Pistons at Timberwolves
Spread: MIN -4.5 (Lean Timberwolves)
Total: 224.5 (Lean Under)
Predicted Score: Timberwolves 115 – Pistons 109
Kings at Nuggets
Spread: DEN -8.5 (Lean Kings)
Total: 225.5 (Lean Under)
Predicted Score: Kings 111 – Nuggets 110
Jazz at Blazers
Spread: POR -1.5 (Lean Blazers)
Total: 229 (Lean Under)
Predicted Score: Blazers 114 – Jazz 112
Mavs at Suns
Spread: PHO -1 (Lean Mavs)
Total: 237 (Lean Under)
Predicted Score: Mavs 115 – Suns 114