Degen Show Part (2/12/21)
Your favorite Degens give you their NBA Bet Picks for 2/12/21 and there's some hockey picks below too. Listen to their NBA win totals episode for more NBA action.
Powered by RedCircle
The Degens! App
Grab the Degens App hangout, shoot the breeze and get even more content.
Android:
https://play.google.com/store/apps/details?id=io.gonative.android.xmmkqw&hl=en
iOS:
https://apps.apple.com/us/app/id1527907647
Max's NBA Bet Picks for 2/12/21
New York (-3.5) at Washington (3.5)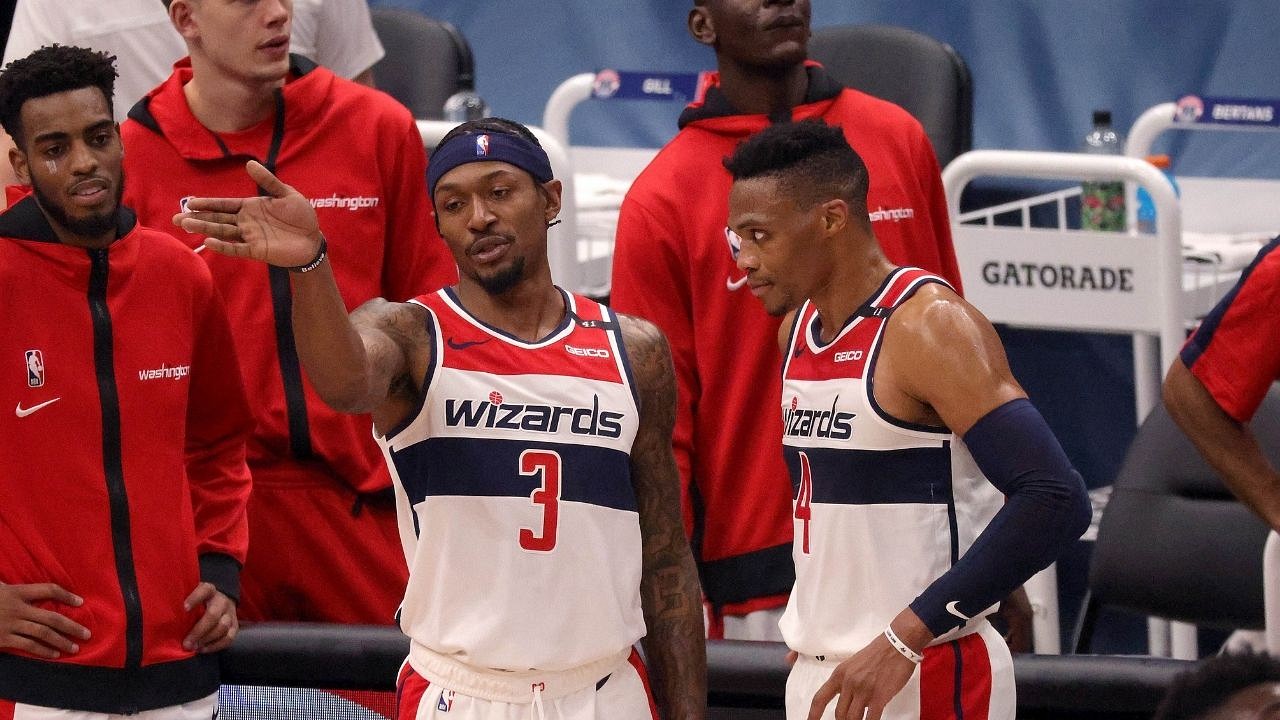 Pick: Bet $20 Washington
Total: 223 (Lean Under – 222)
Predicted Score: Washington 114 – New York 108
Overview: Leopold von Sacher-Masoch was an Austrian nobleman who wrote a novel called "Venus in Furs." Based on that novel, the term masochism came to being. And that is the term that comes to mind when I think about betting on either Washington or New York this season.
Each team has proverbially kicked me in the dick yet here I am, talking about the Knicks and Wizards.
You can't really have two more polar opposite teams. New York ranks #1 in defense and Washington ranks last. Washington ranks 10th in offense and New York ranks last. What you can say about both is that neither team has found much success in the win column lately.
For Washington, it's somewhat baffling. The 1-2 punch of Westbrook and Beal should be enough to will this team to wins. But their absolute lack of defense just kills them. For New York, they go through cold spells of scoring that dooms them. They can keep games close, but not close them out. The hope is that Derek Rose can provide that spark.
The majority of books have New York favored here and I am going to jump on Washington getting the points. I do like them covering a small spread as well, but I wouldn't bet that game if they were favored. So $20 on the Wizards plus the points.
San Antonio (1.5) at Atlanta (-1.5)
Pick: Bet $20 Spurs
Total: 228.5 (Lean Under – 223)
Predicted Score: San Antonio 112 – Atlanta 111
Overview: Atlanta dropped a close game to Dallas the other night and there was a questionable non-call at the end of the game that set Trae Young off. Watching the replay, yes, there was contact and in theory a foul could have been called. But Atlanta was still able to get a shot off an missed.
The Spurs took the night off against the Warriors so should be ready to go today. San Antonio has gotten back to their roots of some solid defense and I think we could see Atlanta's offense a bit suffocated tonight. The Spurs are 7-3 on the road this year and their point differential is about 7 points better on the road than at home.
The one thing that concerns me is that the Spurs shooting has been bad all season and even worse recently while Atlanta's 3 point shooting is up over their last few games.
Still, I think the Spurs can keep this very close and possibly sneak out a win. $20 on San Antonio.
Cleveland (4.5) at Portland (-4.5)
Pick: Bet $20 Portland
Total: 222 (Lean Under – 221)
Predicted Score: Portland 113 – Cleveland 108
Overview: Cleveland has lost 5 in a row and 9 of 11. They have scored under 100 points in 5 of those 11 games. The bright side is that Andre Drummond's numbers continue to improve – increasing his value for a trade. The Cavs getting Jarrett Allen would soften the blow of losing Drummond and Cleveland should see a great ROI on the deal that brought Drummond to them from Detroit last season.
Portland has won 4 of 5 and is coming off a shocking win over Philly last night. I do have some pause on betting a team in back-to-back situations – and Portland has not faired well this season in those situations. They have split every back-to-back they have played.
My numbers are close here with Portland winning by 5. So any movement here and I am off this one. I'm barely on it as it is. But yeah, here's my super confident $20 bet on the Blazers.
Meaningless Leans
Minnesota (4) at Charlotte (-4)
Pick: Lean Minnesota
Total: 227.5 (Lean Under – 225)
Predicted Score: Charlotte 113 – Minnesota 112
New Orleans (2.5) at Dallas (-2.5)
Pick: Lean New Orleans
Total: 233.5 (Lean Under – 224)
Predicted Score: Dallas 113 – New Orleans 111
LA Clippers (-6.5) at Chicago (6.5)
Pick: Lean Chicago
Total: 228 (Lean Under – 225)
Predicted Score: Chicago 114 – LA Clippers 111
Detroit (8.5) at Boston (-8.5)
Pick: Lean Detroit
Total: 219.5 (Lean Over – 224)
Predicted Score: Boston 113 – Detroit 111
Oklahoma City (12) at Denver (-12)
Pick: Lean Oklahoma City
Total: 223.5 (Lean Over – 226)
Predicted Score: Denver 115 – Oklahoma City 111
Milwaukee (1.5) at Utah (-1.5)
Pick: Lean Milwaukee
Total: 233 (Lean Under – 226)
Predicted Score: Milwaukee 115 – Utah 111
Memphis (8) at LA Lakers (-8)
Pick: Lean Memphis
Total: 220.5 (Lean Over – 224)
Predicted Score: LA Lakers 115 – Memphis 109
Orlando (7) at Sacramento (-7)
Pick: Lean Orlando
Total: 223.5 (Lean Under – 224)
Predicted Score: Sacramento 113 – Orlando 111
Max's Salty NHL Bets for 2/12/21
I had an off day with my picks yesterday – going 2-6 overall. My bets were better though – going 2-1 and up $21.39. That puts my bets at 33-23 and up $164 in base $20 bets. Overall season picks are 115-81.
St. Louis Blues (-126) at Arizona Coyotes (114)
Pick: Bet Arizona
Boston Bruins (-170) at New York Rangers (152)
Pick: Lean Rangers