Degen Show Part (2/25/21)
Your favorite Degens give you their NBA Bet Picks for 2/25/21 and there's some hockey picks below too. Listen to their NBA win totals episode for more NBA action.
Powered by RedCircle
The Degens! App
Grab the Degens App hangout, shoot the breeze and get even more content.
Android:
https://play.google.com/store/apps/details?id=io.gonative.android.xmmkqw&hl=en
iOS:
https://apps.apple.com/us/app/id1527907647
Max's NBA Bet Picks for 2/25/21
Orlando (8.5) at Brooklyn (-8.5)
Pick: Bet $20 Brooklyn
Total: 227.5 (Lean Over – 228)
Predicted Score: Brooklyn 119 – Orlando 110
Overview: Brooklyn has won 7 games in a row and have routinely beaten up on some of the better teams in the league. Now they get a stretch of winnable games so be interesting to see if they get a bit complacent on the court.
Orlando has managed to get some wins lately – which is a testament to the overall play of Vucevic. Aaron Gordon and Cole Anthony continue to be out so if the Magic have any chance, they will need Vuc to be unstoppable.
The Nets will be without Kevin Durant but it seems like the 1-2 punch of Kyrie and Harden has been enough to win games. And they should be enough to win their 8th in a row.
As for covering the spread, I think they got that too. Orlando's defense is pretty good but Brooklyn will score and pressure the Magic to keep up. Orlando should get some easy buckets on Brooklyn but not sure if they can keep this close – even if Brooklyn is shooting their average game.
The Nets lead the league with effective field goal % with 58.7%. Orlando is last at 49.4%. So yeah, Brooklyn can afford a bad quarter and still possibly win by double digits.
$20 bet on the Nets.
New Orleans (9) at Milwaukee (-9)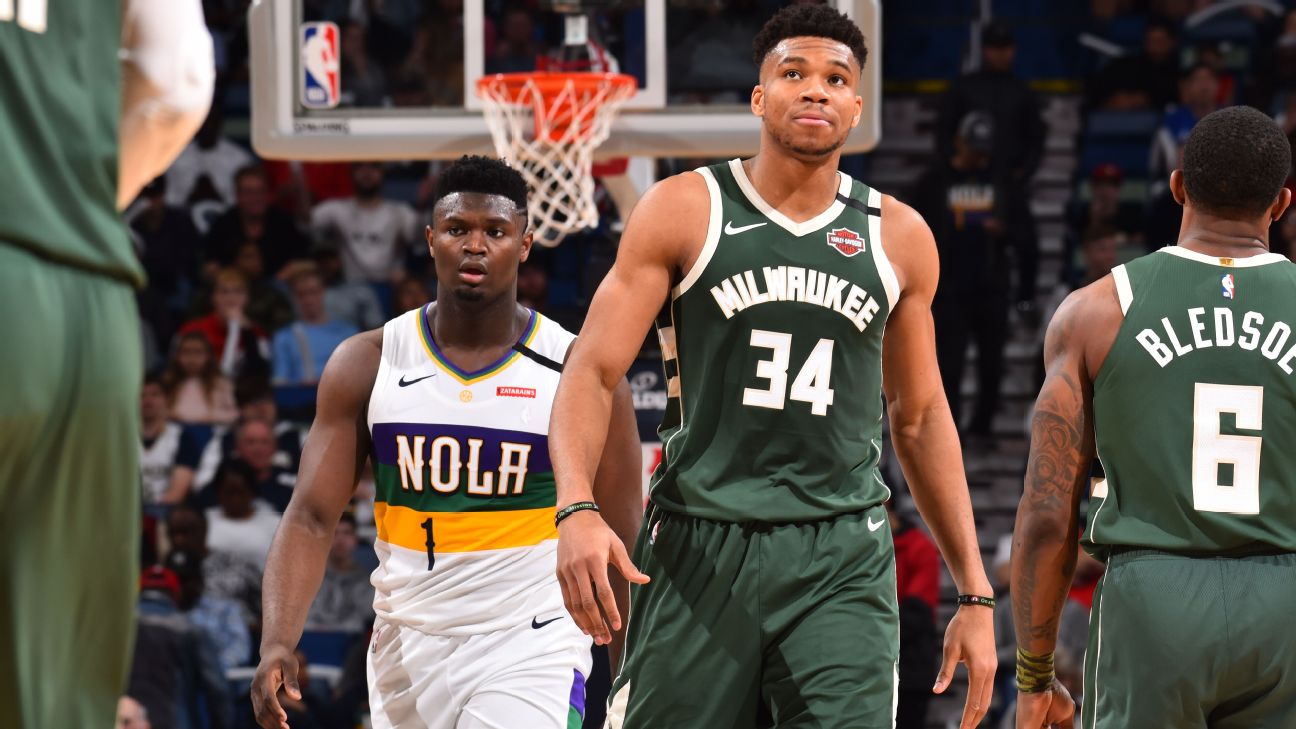 Pick: Lean New Orleans
Total: 242.5 (Bet $20 Under – 230)
Predicted Score: Milwaukee 119 – New Orleans 111
Overview: After a string of bad losses, the Bucks have now won 3 in a row and have done so in convincing fashion. They are 12-4 at home and host a Pelicans team that is 5-10 on the road and has regularly struggled with beating better teams.
But I can't come to a side on the spread in this one. I do have Milwaukee winning by 8 and sometimes 9. So that's too close for me. What I want to look at is the total here.
On the surface, the gut reaction is to say over. New Orleans gives no fucks on defense and lately, both teams have been hitting the over. But Milwaukee has a damn good defense. And New Orleans still has a propensity of forgetting to play a whole quarter of basketball.
So I'm going to bet $20 on the under in this one.
Meaningless Leans
Dallas (5.5) at Philadelphia (-5.5)
Pick: Lean Philadelphia
Total: 226.5 (Lean Over – 227)
Predicted Score: Philadelphia 117 – Dallas 110
Sacramento (1.5) at New York (-1.5)
Pick: Lean Sacramento
Total: 223 (Lean Under – 221)
Predicted Score: Sacramento 113 – New York 108
LA Clippers (-7.5) at Memphis (7.5)
Pick: Lean Memphis
Total: 228 (Lean Under – 221)
Predicted Score: LA Clippers 111 – Memphis 110
Washington (7) at Denver (-7)
Pick: Lean Washington
Total: 237 (Lean Under – 231)
Predicted Score: Washington 116 – Denver 115
Max's Salty NHL Bets for 2/25/21
I went 4-3 in picks yesterday and hit my only bet (Minnesota with a nice plus line). So I made $32 yesterday to push my season winnings to $117 (base $20 bets). On the year, I'm 157-122 in picks and 42-36 in bets.
Dallas Stars (110) at Florida Panthers (-130)
Pick: Bet Florida
Pittsburgh Penguins (-106) at Washington Capitals (-106)
Pick: Bet Washington
Edmonton Oilers (-129) at Vancouver Canucks (115)
Pick: Bet Vancouver
Chicago Blackhawks (107) at Columbus Blue Jackets (-120)
Pick: Lean Chicago
Carolina Hurricanes (120) at Tampa Bay Lightning (-140)
Pick: Lean Carolina
Calgary Flames (-170) at Ottawa Senators (150)
Pick: Lean Calgary
Boston Bruins (-130) at New York Islanders (115)
Pick: Lean Islanders
New Jersey Devils (-103) at Buffalo Sabres (-109)
Pick: Lean Buffalo
Nashville Predators (-154) at Detroit Red Wings (136)
Pick: Lean Detroit
Montreal Canadiens (-133) at Winnipeg Jets (118)
Pick: Lean Montreal