Degen Show Part (2/3/2021)
Your favorite Degens give you their NBA Bet Picks for 2/3/21 and there's some hockey picks below too. Listen to their NBA win totals episode for more NBA action.
Powered by RedCircle
The Degens! App
Grab the Degens App hangout, shoot the breeze and get even more content.
Android:
https://play.google.com/store/apps/details?id=io.gonative.android.xmmkqw&hl=en
iOS:
https://apps.apple.com/us/app/id1527907647
Max's NBA Bet Picks for 2/3/21
Indiana (8.5) at Milwaukee (-8.5)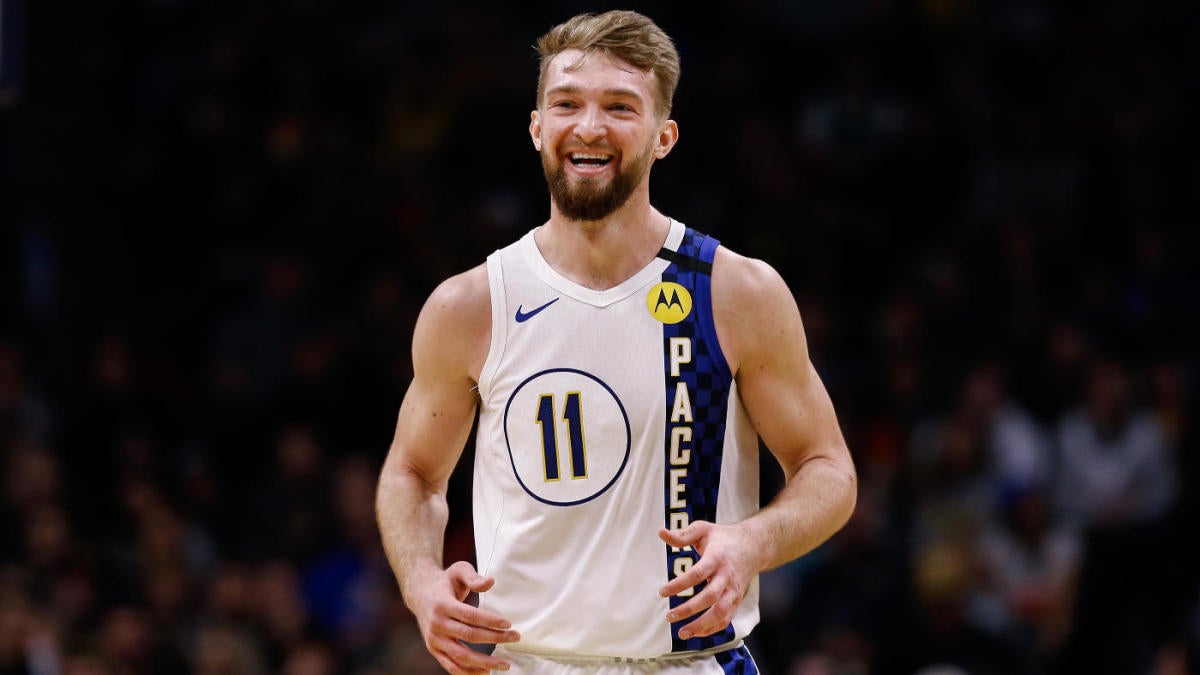 Pick: Bet $20 Indiana
Total: 232 (Lean Under – 229)
Predicted Score: Milwaukee 116 – Indiana 113
Overview: Indiana came out big yesterday against the Grizzlies but now they turn around and play their division rival in Milwaukee tonight. Indy is only a game behind the Bucks but they will have a hard time tonight as Milwaukee is 8-2 at home and has much better offensive and defensive metrics at home than on the road.
The Pacers got a big performance from Domantas Sabonis last night but 5 other players scored in double digits. Losing Oladipo and not getting Lavert into their lineup was a huge blow but this team's depth is impressive.
The Bucks, in theory, have similar depth but they really do go through periods of being bored. Maybe Giannis should play an entire game left-handed like Bird used to do when he was bored during the regular season.
Milwaukee should win this one but it's a tad too many points for me. I don't love betting a team on a back-to-back but that's the new NBA reality this season. I'm betting $20 on the Pacers.
Houston (-6.5) at Oklahoma City (6.5)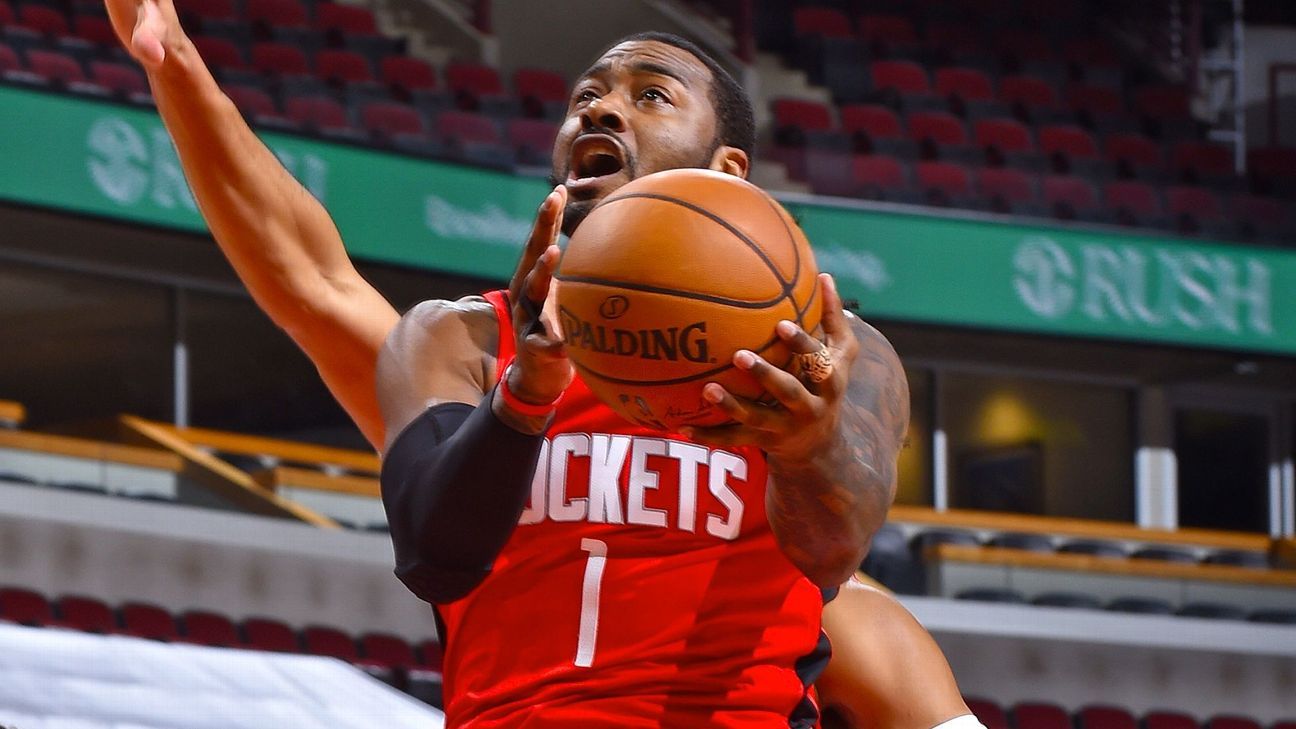 Pick: Bet $20 Houston
Total: 221.5 (Lean Over – 225)
Predicted Score: Houston 116 – Oklahoma City 109
Overview: The Rockets traded James Harden and have won 7 of 10 games to push them into the 8th seed in the West. That includes a 6 game winning streak after beating OKC by 30 points just 2 nights ago.
OKC has heart but they also have a lot of issues on both ends of the court. They are the 4th worst team in defensive efficiency and 4th worst in offensive efficiency. They rank 20th in effective field goal % and that drops even lower at home.
Houston is creeping to the top 10 in effective field goal % and are 5th best when on the road. OKC is the 2nd worst team in offensive rebounds – about 1.5 less offensive rebounds per game than Houston.
So can Houston win by 30 points again tonight? Probably not. But I do think they can cover this one. Betting $20 on the road favorite Rockets tonight. I don't even feel that dirty about it because I don't have fat boy to worry about mucking it all up for me.
Meaningless Leans
Philadelphia (-7.5) at Charlotte (7.5)
Pick: Lean Charlotte
Total: 221.5 (Lean Under – 219)
Predicted Score: Philadelphia 112 – Charlotte 107
Dallas (-2) at Atlanta (2)
Pick: Lean Atlanta
Total: 224 (Lean Under – 221)
Predicted Score: Atlanta 112 – Dallas 109
New York (3) at Chicago (-3)
Pick: Lean Chicago
Total: 216.5 (Lean Over – 220)
Predicted Score: Chicago 114 – New York 106
LA Clippers (-9.5) at Cleveland (9.5)
Pick: Lean Cleveland
Total: 216.5 (Lean Under – 216)
Predicted Score: LA Clippers 109 – Cleveland 107
Washington (8.5) at Miami (-8.5)
Pick: Lean Washington
Total: 229.5 (Lean Under – 228)
Predicted Score: Washington 118 – Miami 110
Minnesota (8) at San Antonio (-8)
Pick: Lean Minnesota
Total: 224 (Lean Under – 223)
Predicted Score: San Antonio 112 – Minnesota 111
Phoenix (-3) at New Orleans (3)
Pick: Lean New Orleans
Total: 222.5 (Lean Over – 223)
Predicted Score: New Orleans 112 – Phoenix 111
Boston (-1.5) at Sacramento (1.5)
Pick: Lean Boston
Total: 226.5 (Lean Under – 225)
Predicted Score: Boston 114 – Sacramento 111
Max's Salty NHL Bets for 2/3/2021
Mixed bag yesterday. 4-4 on overall picks and 1-1 on my bets. So I lost about $1.50 as my Dallas play was my lone betting win. On the season, 88-59 in picks and 25-19 on bets (up $81).
Detroit Red Wings (272) at Tampa Bay Lightning (-318)
Pick: Lean Detroit
Notes: Does Detroit have a legit chance of winning here? Kind of, yes. My metrics do have Tampa winning but it's close. And with the payout on Detroit, the implied probability says they could be a good value play.
Boston Bruins (-130) at Philadelphia Flyers (118)
Pick: Bet Philadelphia
Notes: This is a close one for me but I do have Philly winning and as a plus line, I like them enough to throw a bet on them. Philly has won 4 in a row but other than dropping a game to the Capitals on Saturday, the Bruins have been pretty damn good. Should be a fun game.