Degen Show Part (2/8/21)
Your favorite Degens give you their NBA Bet Picks for 2/8/21 and there's some hockey picks below too. Listen to their NBA win totals episode for more NBA action.
Powered by RedCircle
The Degens! App
Grab the Degens App hangout, shoot the breeze and get even more content.
Android:
https://play.google.com/store/apps/details?id=io.gonative.android.xmmkqw&hl=en
iOS:
https://apps.apple.com/us/app/id1527907647
Max's NBA Bet Picks for 2/8/21
Toronto (-2.5) at Memphis (2.5)
Pick: Bet $20 Memphis
Total: 225 (Bet $20 Under – 222)
Predicted Score: Toronto 112 – Memphis 110
Overview: The Grizzlies were one of the hottest teams in basketball but now a 3-game skid has knocked them down to reality. Memphis is a decent team – but they lack depth and are very young. That can lead to some dynamic play on the court but also some mental lapses on the court. The Grizzlies aren't a very good home team – with a 3-6 record and an offense that scores 11 points less than it does on the road.
Toronto is coming off a loss from a couple of days ago but despite that, they have turned a corner and have been playing better basketball. They still aren't quite the Raptors we have enjoyed watching the past few seasons – but Nick Nurse is a coach that gets a lot out of a little. And he's trying to squeeze a playoff spot from a team that lost a lot of depth in the offseason and whose franchise player is getting older.
I like Memphis to keep this within the 3 points and I also like the under. I will bet $20 on the Grizzlies and $20 on the under in this game.
Golden State (1) at San Antonio (-1)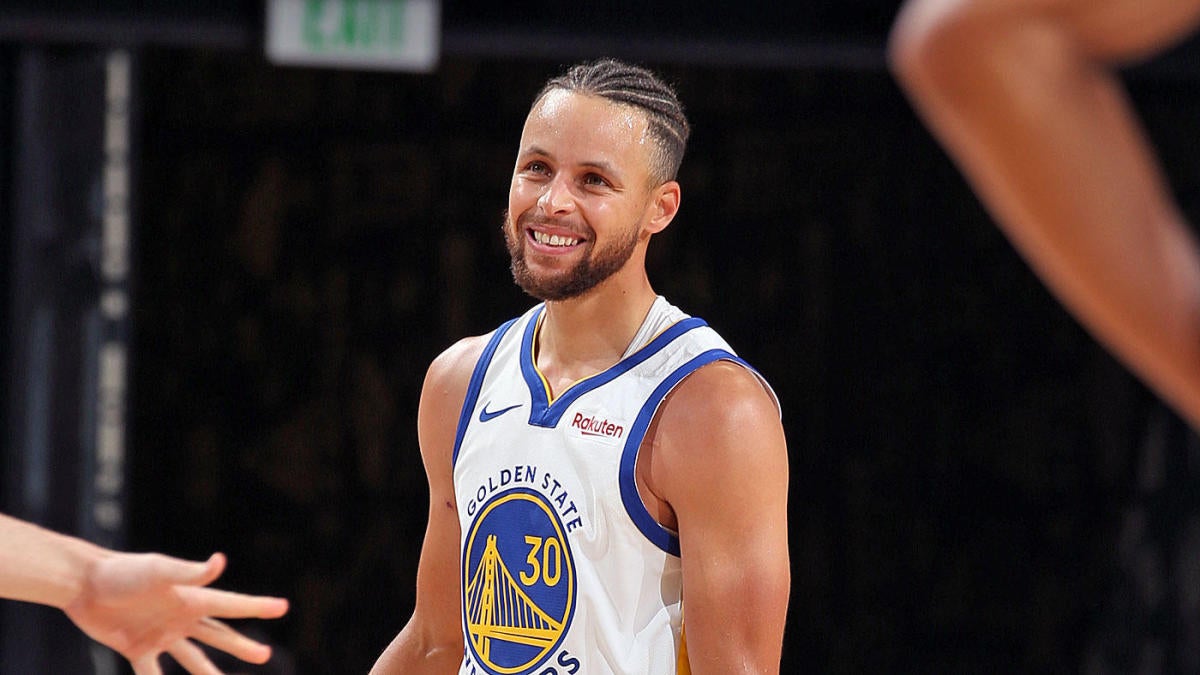 Pick: Bet $20 Golden State
Total: 233 (Lean Under – 228)
Predicted Score: Golden State 117 – San Antonio 111
Overview: Steph Curry is averaging close to 30 points per game and ranks 3rd in the league in scoring. That has been one of the reasons the Warriors have been able to remain competitive but I would still argue that Draymond Green's presence has been the difference maker to transform a defense that was last in the league earlier in the season – giving up 121 points per game – to a defense that is now middle of the pack.
Now, the problem is, they still give up points – especially on the road – but shaving 7 opponents points per game puts them in a better position to keep games close. And I think they not only can keep it close with San Antonio tonight but outright win.
The Spurs have won 2 in a row but they are only 6-7 at home. Lamarcus Aldridge will miss tonight's game and that won't help their lower tier effective field goal %. San Antonio is the most disciplined team in the league when it comes to turnovers and that could keep them in this one – but I will still bet $20 on Golden State.
Meaningless Leans
Houston (-1.5) at Charlotte (1.5)
Pick: Lean Houston
Total: 220.5 (Lean Over – 222)
Predicted Score: Houston 114 – Charlotte 108
Washington (2.5) at Chicago (-2.5)
Pick: Lean Washington
Total: 237.5 (Lean Under – 232)
Predicted Score: Chicago 117 – Washington 115
Minnesota (8.5) at Dallas (-8.5)
Pick: Lean Minnesota
Total: 223 (Lean Over – 225)
Predicted Score: Minnesota 113 – Dallas 112
Cleveland (6.5) at Phoenix (-6.5)
Pick: Lean Cleveland
Total: 216.5 (Lean Under – 214)
Predicted Score: Phoenix 109 – Cleveland 105
Milwaukee (3.5) at Denver (-3.5)
Pick: Lean Milwaukee
Total: 229.5 (Lean Over – 231)
Predicted Score: Milwaukee 117 – Denver 114
Oklahoma City (12) at LA Lakers (-12)
Pick: Lean Oklahoma City
Total: 216.5 (Lean Over – 220)
Predicted Score: LA Lakers 114 – Oklahoma City 106
Max's Salty NHL Bets for 2/8/21
3-2 in my picks yesterday and 2-0 in my bets. I made $42 on the day so I am at $143 on the season. My overall picks are 104-69 (nice) and my overall bets are 30-21. I am back on the Carolina bandwagon today.
Carolina Hurricanes (-139) at Columbus Blue Jackets (125)
Pick: Bet Carolina
New York Islanders (101) at New York Rangers (-111)
Pick: Lean New York Rangers
Edmonton Oilers (-192) at Ottawa Senators (171)
Pick: Lean Ottawa
Notes: I have Edmonton winning but not by a high implied probability. So there is value in Ottawa – just not a play that I love.
Vancouver Canucks (181) at Toronto Maple Leafs (-203)
Pick: Lean Toronto
Tampa Bay Lightning (-150) at Nashville Predators (135)
Pick: Lean Tampa Bay
Arizona Coyotes (135) at St. Louis Blues (-150)
Pick: Lean Arizona