Degen Show Part (3/18/21)
Your favorite Degens give you their NBA Bet Picks for 3/18/21 and Max's salty NHL picks too. Listen to the Degen's NBA win totals episode for more NBA action.
Powered by RedCircle
The Degens! App
Grab the Degens App hangout, shoot the breeze and get even more content.
Android:
https://play.google.com/store/apps/details?id=io.gonative.android.xmmkqw&hl=en
iOS:
https://apps.apple.com/us/app/id1527907647
Max's NBA Bet Picks for 3/18/21
ORL (6.5) at NYK (-6.5)
Pick: Bet $20 NYK
Total: 208.5 (Lean Over – 213)
Predicted Score: NYK 110 – ORL 103
Overview: The Knicks are surprisingly a good home team. They are 11-7 overall and have won 3 in a row. The Magic? Not so much a good road team. Orlando is 5-13 on the road and have been dreadful recently. Their effective field goal % on the road the past month is 45%. Add to the mix that their second best player, Aaron Gordon, suffered an ankle injury and is listed as questionable and their best player is subject to trade talks.
I have not had the most success betting the Knicks this season. So lord knows I am putting a lot of stock in a mediocre team to win by this much. But Julius Randle is on a tear and Thibs has this team playing some solid basketball at home.
$20 bet on the Knicks.
OKC (6.5) at ATL (-6.5)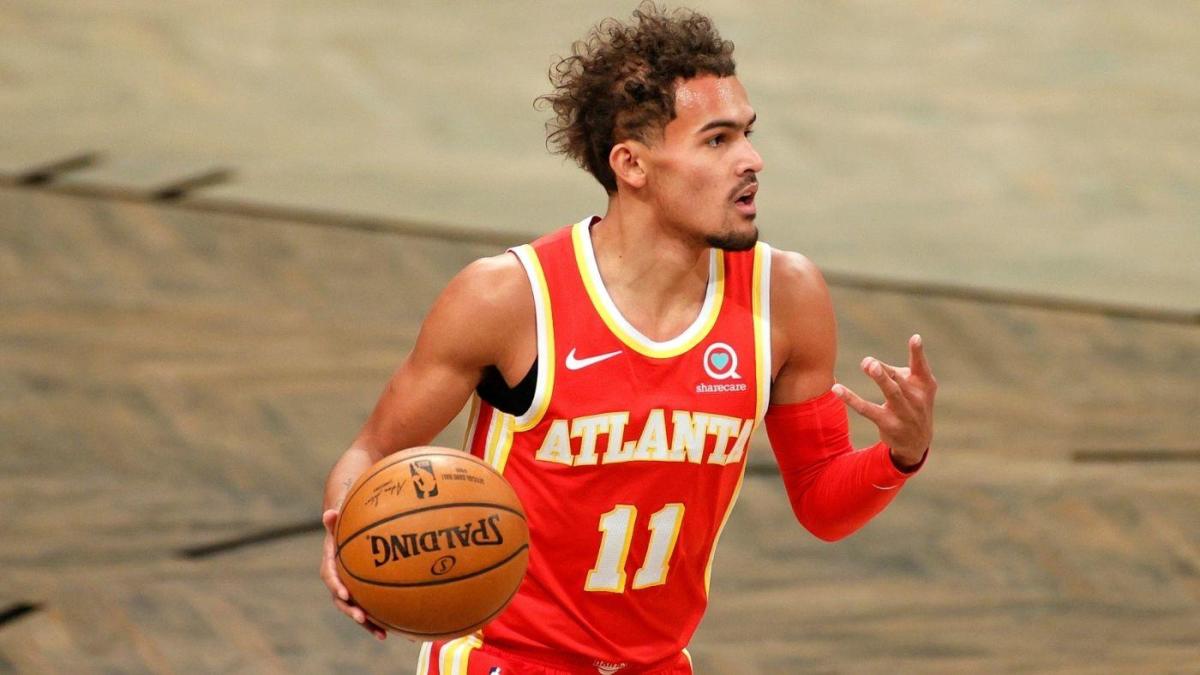 Pick: Bet $20 ATL
Total: 225.5 (Lean Under – 212)
Predicted Score: ATL 111 – OKC 101
Overview: Ever since making their coaching change, the Hawks have been one of the hottest teams in basketball. They have won 6 in a row and winning the winnable games. This is a winnable game though they need to be careful since OKC is not an awful team on the road.
Lately though, OKC has regressed and are 1-4 in their last 5 road games and shooting an abysmal 45% in effective field goal %. This is also exacerbated by having a very high turnover % over the past month. Some of that was a result of missing Shai Gilgeous-Alexander but even he dished out 8 turnovers in their 21-point blowout loss in Chicago 2 days ago.
The Hawks are on the rise and just need to hope that their play can translate to wins against better teams. They don't need to worry about that tonight.
$20 bet on the Hawks.
Meaningless Leans
UTA (-9.5) at WAS (9.5)
Pick: Lean WAS
Total: 236.5 (Lean Over – 238)
Predicted Score: UTA 122 – WAS 116
MIN (10.5) at PHX (-10.5)
Pick: Lean MIN
Total: 229 (Lean Over – 237)
Predicted Score: PHX 121 – MIN 116
NOP (1) at POR (-1)
Pick: Lean NOP
Total: 240 (Lean Under/dumb push – 240)
Predicted Score: NOP 121 – POR 119
CHA (8) at LAL (-8)
Pick: Lean CHA
Total: 226 (Lean Over – 229)
Predicted Score: LAL 116 – CHA 113
Max's Salty NHL Bets for 3/18/21
5-1 in picks and 2-0 in bets yesterday. Over the last 7 days I am 37-18 in picks and 8-3 in bets. On the season, I am hitting 57% of my picks (251-193) and 60% of my bets (75-50) for a total profit of $440 with base $20 bets.
Minnesota Wild (135) at Colorado Avalanche (-149)
Pick: Bet Colorado
Winnipeg Jets (121) at Edmonton Oilers (-136)
Pick: Bet Winnipeg
Nashville Predators (187) at Florida Panthers (-212)
Pick: Lean Florida
Chicago Blackhawks (200) at Tampa Bay Lightning (-227)
Pick: Lean Chicago
Columbus Blue Jackets (166) at Carolina Hurricanes (-186)
Pick: Lean Carolina
Philadelphia Flyers (122) at New York Islanders (-138)
Pick: Lean Philadelphia
Boston Bruins (-260) at Buffalo Sabres (226)
Pick: Lean Boston
Pittsburgh Penguins (-170) at New Jersey Devils (152)
Pick: Lean New Jersey
Dallas Stars (-179) at Detroit Red Wings (160)
Pick: Lean Dallas
Arizona Coyotes (-126) at Anaheim Ducks (114)
Pick: Lean Anaheim