Degen Show Part (3/3/21)
Your favorite Degens give you their NBA Bet Picks for 3/3/21 and there's some hockey picks below too. Listen to their NBA win totals episode for more NBA action.
Powered by RedCircle
The Degens! App
Grab the Degens App hangout, shoot the breeze and get even more content.
Android:
https://play.google.com/store/apps/details?id=io.gonative.android.xmmkqw&hl=en
iOS:
https://apps.apple.com/us/app/id1527907647
Max's NBA Bet Picks for 3/3/21
Utah (-3.5) at Philadelphia (3.5)
Pick: Bet $20 Philadelphia
Total: 227.5 (Lean Under – 226)
Predicted Score: Utah 112 – Philadelphia 114
Overview: The Jazz are coming off a close loss to the Pelicans on Monday. New Orleans dominated near the rim and now Utah has to try to stop MVP candidate Joel Embiid. The Sixers have won 5 of 7 and a recent home loss to the Cavs was a rare home loss. They won't want to lose another.
Philly has improved their 3-point shooting as of late and they will need that against a Utah team that is third in the league in 3 point %, 1st in points from 3 pointers (50.8) and 1st in 3 pointers made per game (16.9). Both teams can also play defense – Utah is 3rd and Philly is 4th in defensive efficiency.
I like Philly at home here. Embiid likes to show up against big name centers and microphone coughing Rudy Gobert is certainly a name to add to his collection. $20 bet on the Sixers.
Brooklyn (-7.5) at Houston (7.5)
Pick: Bet $20 Brooklyn
Total: 226.5 (Lean Over – 222)
Predicted Score: Brooklyn 116 – Houston 106
Overview: James Harden goes back to Houston to show them the new physique he acquired after being donned the point guard of the Nets by King Kyrie. The Nets have won and covered 8 of their last 9 games and might as well make that 9 of 10.
With Harden as the point guard, their turnovers are down and the ball is moving better. Who the fuck would imagine ever saying that?
The Rockets defense has not been the same since Christian Wood got injured and their offense – if we can call it that – has consisted of John Wall. Houston is last in offensive rating and their 3-point shooting is dreadful. $20 bet on the Nets.
Charlotte (-1.5) at Minnesota (1.5)
Pick: Bet $20 Charlotte
Total: 229.5 (Lean Under – 225)
Predicted Score: Charlotte 114 – Minnesota 111
Overview: Cody Zeller and Gordon Hayward are questionable while Devonte Graham is out. Even if all three of them don't play, I still think Charlotte wins and covers this one.
Minnesota has lost 8 in a row. And sure, that will end at some point and it could be a home game against a mediocre team like Charlotte. Or it could be after the All Star break when their new head coach has had more time with the team to install his system.
Minnesota is one of the worst shooting teams in the league and Charlotte is trending to top 10 in effective field goal %. I am worried that Charlotte has been on a really long road trip – but their shooting and scoring metrics are better on the road than at home and I think they pull out the win today.
$20 bet on the Hornets.
Oklahoma City (8) at Dallas (-8)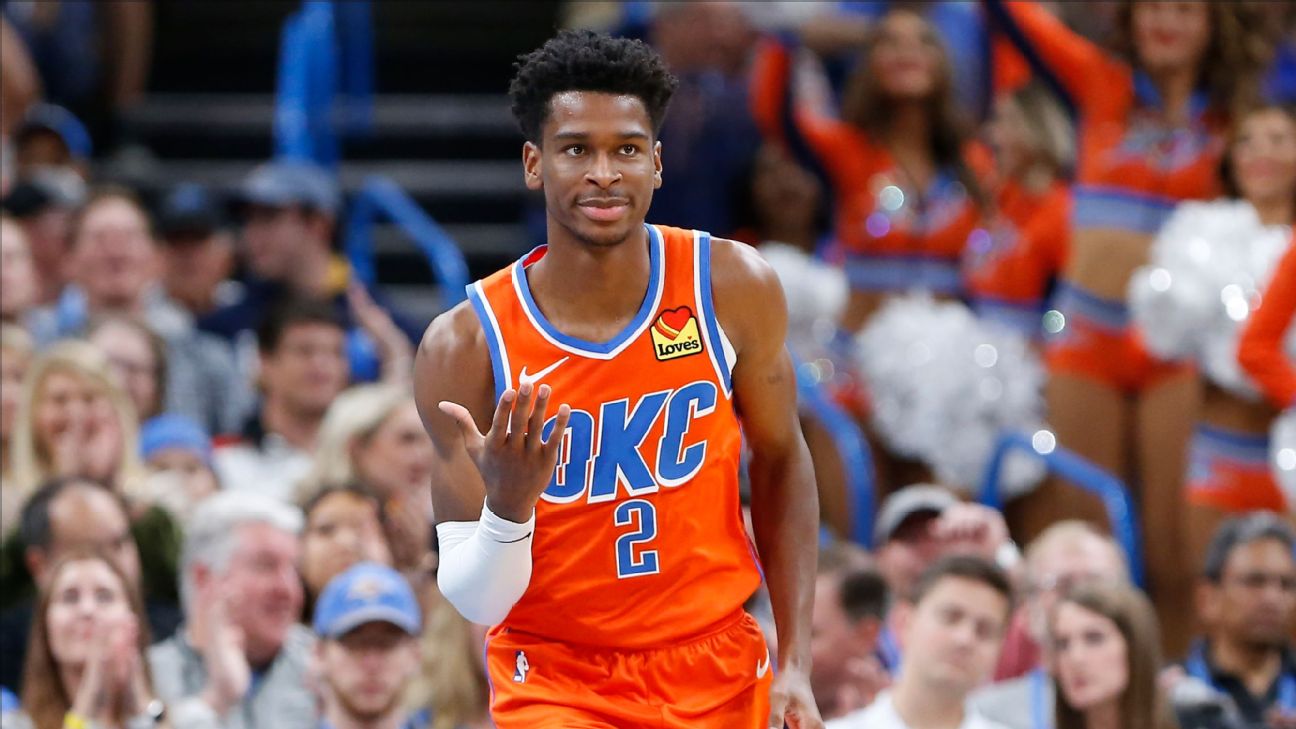 Pick: Bet $20 on Oklahoma City
Total: 224.5 (Lean Under – 223)
Predicted Score: Dallas 112 – Oklahoma City 111
Overview: The Thunder got stomped by the Nuggets on Saturday and only seem to be competitive against lesser teams in the league. I am still undecided on what Dallas is. They got a big win over the Nets on Saturday and then struggled a bit in a win over the Magic on Monday.
Dallas is returning home after a 3-game road trip. Their home metrics are a bit better than on the road but I do like that OKC is rested and has not been on a long road trip. The Thunder can play their asses off before the All Star break and then take another rest. Doncic will need to travel to the All Star game and compete there – all while dealing with some lower back tightness.
$20 bet on the Thunder.
Meaningless Leans
Detroit (7.5) at Toronto (-7.5)
Pick: Lean Detroit
Total: 213.5 (Lean Over – 223)
Predicted Score: Toronto 113 – Detroit 110
Indiana (-5.5) at Cleveland (5.5)
Pick: Lean Indiana
Total: 216.5 (Lean Over – 221)
Predicted Score: Indiana 114 – Cleveland 107
Atlanta (-4.5) at Orlando (4.5)
Pick: Lean Atlanta
Total: 224.5 (Lean Under – 214)
Predicted Score: Atlanta 112 – Orlando 102
Notes: I do like Atlanta here but still cannot trust them nor do I like them in a back-to-back.
Chicago (5.5) at New Orleans (-5.5)
Pick: Lean Chicago
Total: 237.5 (Lean Under – 233)
Predicted Score: Chicago 118 – New Orleans 115
Notes: Fuck Chicago.
LA Lakers (3.5) at Sacramento (-3.5)
Pick: Lean Lakers
Total: 226.5 (Lean Under – 216)
Predicted Score: Sacramento 109 – LA Lakers 107
Notes: LeBron James is out and Marc Gasol is doubtful.
Golden State (-1.5) at Portland (1.5)
Pick: Lean Golden State
Total: 234.5 (Lean Under – 230)
Predicted Score: Golden State 118 – Portland 112
Max's Salty NHL Bets for 3/3/21
Not a great day for me. I went 4-4 in picks and 1-1 in bets (losing about $6). That broke my 8-day profitability streak!
Washington Capitals (129) at Boston Bruins (-143)
Pick: Bet Washington
Toronto Maple Leafs (-109) at Edmonton Oilers (-103)
Pick: Lean Toronto
St. Louis Blues (-141) at Anaheim Ducks (128)
Pick: Lean Anaheim
Minnesota Wild (123) at Vegas Golden Knights (-136)
Pick: Lean Vegas
Arizona Coyotes (-120) at Los Angeles Kings (109)
Pick: Bet Los Angeles
Colorado Avalanche (-211) at San Jose Sharks (187)
Pick: Lean Colorado