Degen Show Part (3/4/21)
Your favorite Degens give you their NBA Bet Picks for 3/4/21 and there's some hockey Picks below too. Listen to their NBA win totals episode for more NBA action.
Powered by RedCircle
The Degens! App
Grab the Degens App hangout, shoot the breeze and get even more content.
Android:
https://play.google.com/store/apps/details?id=io.gonative.android.xmmkqw&hl=en
iOS:
https://apps.apple.com/us/app/id1527907647
Max's NBA Bet Picks for 3/4/21
Toronto (8.5) at Boston (-8.5)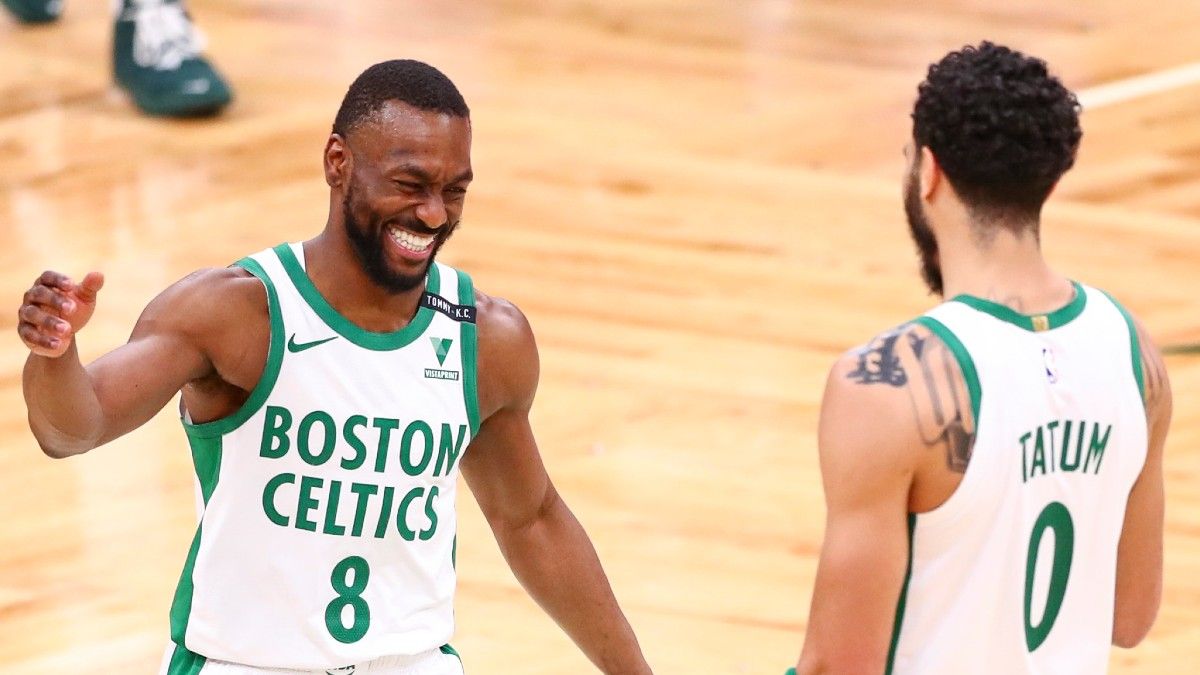 Pick: Bet $20 Boston
Total: 216.5 (Lean Under – 213)
Predicted Score: Boston 111 – Toronto 102
Overview: Let's rip the band aid off again. The Raptors will probably be without Pascal Siakim, Fred VanVleet and 3 other role players. This is a team that already lacked depth and now will be trying to fend off a motivated Celtics team in Boston. In the Raptors first game back from COVID-19 protocols, they got their asses handed to them last night by the Pistons. Tatum and Brown will have the All Star Game this weekend, but we've seen that a healthy Kemba is what Boston needs to be contenders. If all three of them are clicking tonight, this will be a blowout. $20 on the Celtics.
LA Clippers (-5.5) at Washington (5.5)
Pick: Bet $20 Washington
Total: 236.5 (Lean Under – 228)
Predicted Score: Washington 117 – LA Clippers 111
Overview: So for awhile, I was high up on Washington based on their metrics and they didn't show up. So of course, I faded them. And they started to win. Now that they are winning, I will find myself late to the party again. Such is life. Kawhi Leonard is listed as questionable for the Clippers and more than likely will sit out the game. Washington still has one of the weaker defenses in the league – but it has been playing better as of late. And their offense has not missed a beat. The Clippers defense has looked very good most of the season but lately their defensive efficiency metrics have been on a downward trend. I can see Washington giving them some fits tonight. $20 bet on the Wizards.
Denver (-4.5) at Indiana (4.5)
Pick: Bet $20 Denver
Total: 225.5 (Lean Under – 217)
Predicted Score: Denver 112 – Indiana 105
Overview: The Pacers snuck out a win over the Cavs yesterday and now they need to turn around and face a streaking Nuggets team – who have won 3 in a row and 4 of 5. The Nuggets have had to win without JaMychal Green, Paul Millsap and Gary Harris. That's meant a lot of big minutes for MVP candidate Nikola Jokic. The Pacers have had an even worse run of injuries and its shown out on the court. This lack of depth has hurt them not only offensively but also defensively – as their defense against 3 pointers has been dreadful lately. I think the Nuggets end the first half strong while Indiana looks to the second half to get healthy or make some additional trades. Betting $20 on the Nuggets.
Meaningless Leans
Detroit (4.5) at New York (-4.5)
Pick: Lean Detroit
Total: 210.5 (Lean Over – 215)
Predicted Score: Detroit 109 – New York 106
Notes: Elfrid Payton and Taj Gibson are doubtful while Derrick Rose is questionable. Detroit playing in a back-to-back but was an easy win over the Raptors yesterday.
Milwaukee (-5.5) at Memphis (5.5)
Pick: Lean Memphis
Total: 233.5 (Lean Under – 225)
Predicted Score: Milwaukee 115 – Memphis 110
Miami (3.5) at New Orleans (-3.5)
Pick: Lean New Orleans
Total: 224.5 (Lean Under – 224)
Predicted Score: New Orleans 114 – Miami 110
Notes: Jimmy Butler and Bam Adebayo both listed as questionable tonight. New Orleans lost to Chicago yesterday – causing Zion to take an extra 100 shots after the game to practice.
Oklahoma City (5.5) at San Antonio (-5.5)
Pick: Lean Oklahoma City
Total: 218.5 (Lean Over – 220)
Predicted Score: San Antonio 111 – Oklahoma City 109
Notes: Al Horford is doubtful for OKC. LaMarcus Aldridge is questionable and Rudy Gay is out for San Antonio.
Sacramento (4.5) at Portland (-4.5)
Pick: Lean Portland
Total: 238.5 (Lean Over – 239)
Predicted Score: Portland 122 – Sacramento 117
Notes: Both teams played last night and pulled out wins.
Golden State (5.5) at Phoenix (-5.5)
Pick: Lean Golden State
Total: 224.5 (Lean Under – 224)
Predicted Score: Golden State 114 – Phoenix 110
Notes: Warriors played a tight one last night and have been on the road a good portion of the last month. They need the break more than most teams.
Max's Salty NHL Bets for 3/4/21
4-2 in picks and 1-1 in bets (up $6.80 yesterday with my plus line hit on Washington).
Philadelphia Flyers (-123) at Pittsburgh Penguins (112)
Pick: Lean Philadelphia
Detroit Red Wings (245) at Carolina Hurricanes (-283)
Pick: Lean Detroit
Winnipeg Jets (125) at Montreal Canadiens (-139)
Pick: Bet Montreal
Buffalo Sabres (168) at New York Islanders (-189)
Pick: Lean Buffalo
Florida Panthers (-144) at Nashville Predators (130)
Pick: Bet Florida
Tampa Bay Lightning (-196) at Chicago Blackhawks (174)
Pick: Lean Chicago
Columbus Blue Jackets (129) at Dallas Stars (-142)
Pick: Lean Dallas
Ottawa Senators (170) at Calgary Flames (-200)
Pick: Lean Calgary
Toronto Maple Leafs (-150) at Vancouver Canucks (130)
Pick: Lean Toronto
New York Rangers (-113) at New Jersey Devils (102)
Pick: Lean New York