Degen Show (11/20/2020)
Your favorite Degens give you their take on the NCAAF Week 12 Best Bets for Friday. Check back to see what Arch and Panther did for the Saturday games.
Powered by RedCircle
The Degens! App
Grab the Degens App hangout, shoot the breeze and get even more content.
Android:
https://play.google.com/store/apps/details?id=io.gonative.android.xmmkqw&hl=en
iOS:
https://apps.apple.com/us/app/id1527907647
Max's NCAAF Week 12 Best Bets for Friday
Syracuse at Louisville
Spread: Louisville -19.5 (Bet Syracuse)
Total: 56.5 (Lean Under – 53)
Predicted Score: Louisville 33 – Syracuse 20
Overview: There's no denying that both of these teams have struggled this season so far. Some of the issues have been QB issues for Syracuse and some have been COVID related for Louisville. Louisville also took a hit when Javian Hawkins declared he is taking off the rest of the year to avoid issues before the NFL Draft.
The Orange plan to start JaCobian Morgan at QB. He will be the third QB they have started this season. Morgan looked OK in his first start against Boston College but he's a freshman so there will be growing pains for sure. Much like Louisville, Syracuse has dealt with players opting out for the NFL Draft next year which has wreaked havoc on their defense.
Syracuse has struggled against the run and with their secondary dealing with the opt outs and injuries, their defense becomes centered on forcing turnovers. Which they can do.
Louisville actually has a pretty good offense – despite their lack of, well, offense this season. The issue is that they move the ball, put up yards, and can't always seal the deal. They should have more luck against Syracuse today.
Ultimately, I think Louisville wins this game by a couple of touchdowns but not enough to cover this large spread. I'll bet the Orange here with those points.
Purdue at Minnesota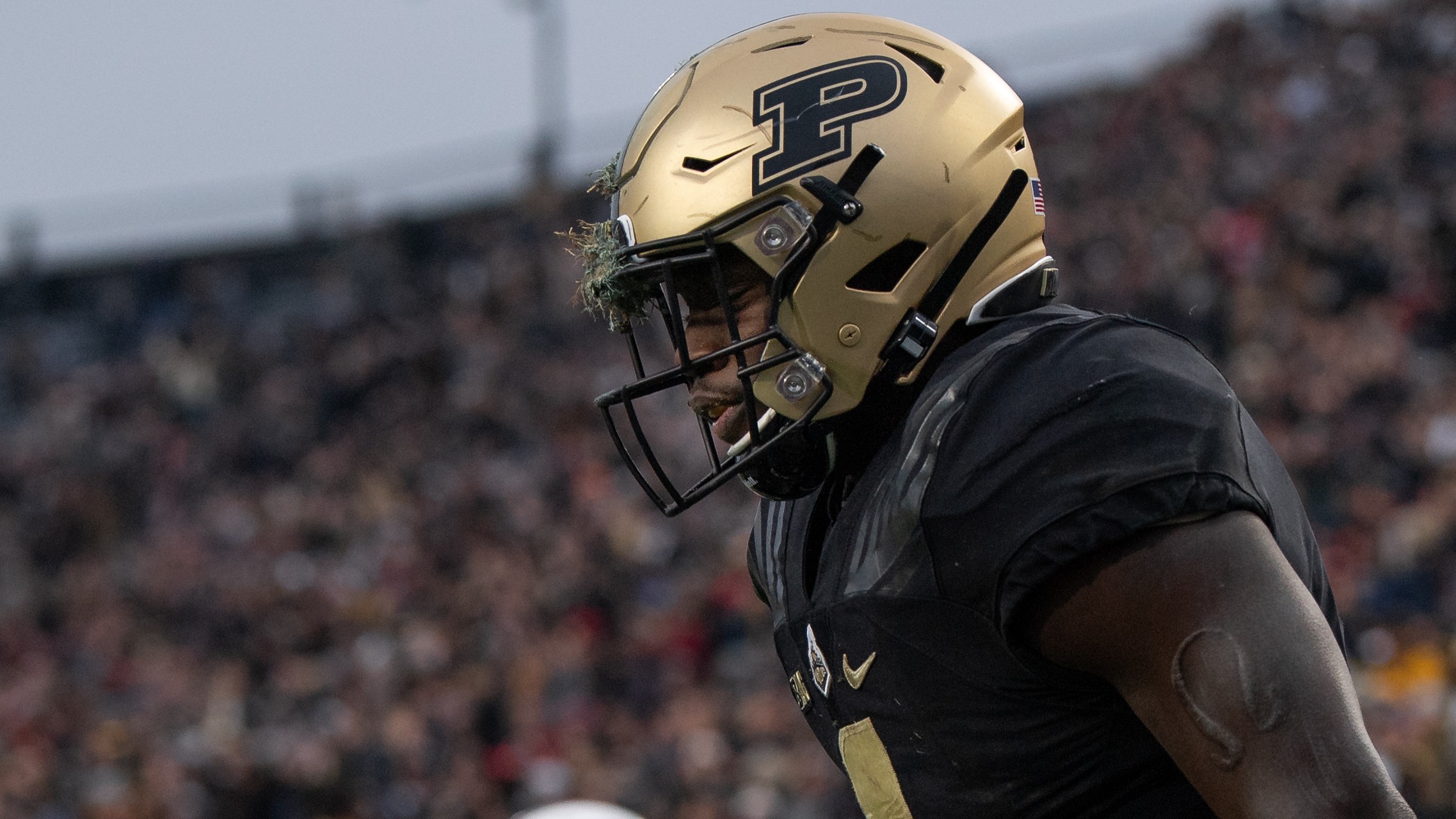 Spread: Purdue -1.5 (Lean Minnesota)
Total: 61.5 (Lean Under – 50)
Predicted Score: Minnesota 30 – Purdue 20
Overview: Minnesota has not had a good start to this season and their dud against Iowa is still fresh in my mind. But this is a team that can produce some offense and can move the ball effectively on the ground. Their defense is a weak point for sure, but they are young guys trying to prove themselves. I expect them to step up today against the pass-heavy Purdue.
Purdue throws the ball 64% of the time so their offense becomes a bit predictable at times. Defensively, they have been regressing and their lack of a pass rush has been a concern. That could allow Minnesota to set the tone for the game and toss some TDs to put pressure on the Purdue offense to play catch-up.
And I can see an upset here for sure. The sharps scared me off a bet here but I'll lean Minnesota for sure.
UMASS at Florida Atlantic
Spread: Florida Atlantic -33.5 (Bet UMASS)
Total: 51.5 (Bet Under – 36)
Predicted Score: Florida Atlantic 22 – UMASS 14
Overview: UMASS has a total of 10 points through two games. So my prediction is that they get more points in this game than they have all season. My other prediction is that Florida Atlantic will have a dud offensively today and come nowhere near close to covering this one.
So yeah, UMASS' offense is fucking awful. They cannot move the ball through passing and their run game is inefficient. Instability at QB was a problem last season and that hasn't changed in this early season for them.
But they can run the ball and if they can find a way to get a yard or two more per running play, that could be the difference in this one. Especially because Florida Atlantic has a propensity for giving up big run plays. Overall, they stop the run well, but when they don't, they usually give up large chunks of yards.
Now, to my predictions. I think UMASS can score a few rushing TDs here and FAU's offense is not great in the passing game. So I expect them to run the ball. Lots of running plays between these two teams should eat tons of clock and result in a very low scoring game.
So yeah, I will bet UMASS here and you can kind of guess what I will do with the total too.
New Mexico at Air Force
Spread: Air Force -7.5 (Bet New Mexico)
Total: 55.5 (Bet Under – 47)
Predicted Score: Air Force 25 – New Mexico 22
Overview: The Lobos are the Vegas Lobos at the moment as New Mexico deals with some COVID issues. They lost to Nevada last week and also lost their QB. So you can say things aren't quite going their way this season. But all is not lost.
This team is not that bad. Especially on offense. They have a fairly balanced attack and can score TDs in the air and the ground. The big problem for them is their defense that allows close to 500 yards of offense per game.
Air Force hasn't played in a few weeks due to COVID issues and we don't know if they will have all of their players available for this one. If healthy, this team can produce some offense and is pretty decent at defense. But with the health issues at play here, I think New Mexico has a chance to move the ball on them and keep this close.
I'm going to bet the Lobos here.