Degen Show (12/1/2020)
Your favorite Degens give you their NCAAF Week 14 Thursday Game Bets. With no Thursday night NFL football, check back to see the guys' thoughts on early lines.
Powered by RedCircle
The Degens! App
Grab the Degens App hangout, shoot the breeze and get even more content.
Android:
https://play.google.com/store/apps/details?id=io.gonative.android.xmmkqw&hl=en
iOS:
https://apps.apple.com/us/app/id1527907647
Degen News
The Houston Rockets agreed to trade disgruntled point guard Russell Westbrook to the Washington Bullets (er, Wizards) in exchange for John Wall and a lottery-protected 2023 first-round pick. This marks a reunion of Westbrook with his former OKC head coach Scott Brooks.
For Wall, it gives him a chance to come back from a major injury while not needing to score so many points (unless they finally allow for two basketballs in play when James Harden is on the court).
In other NBA news, Anthony Davis and LeBron James have resigned with the Lakers. LeBron is now set for 2 years and $85 million while AD got a 5 year and $190 million deal. Davis does have an early termination clause which means he can bail on the Lakers after LeBron is done and do so in his early 30s (where he can still sign a big contract).
Max's NCAAF Week 14 Thursday Game Bets
Louisiana Tech (LT) at North Texas (UNT)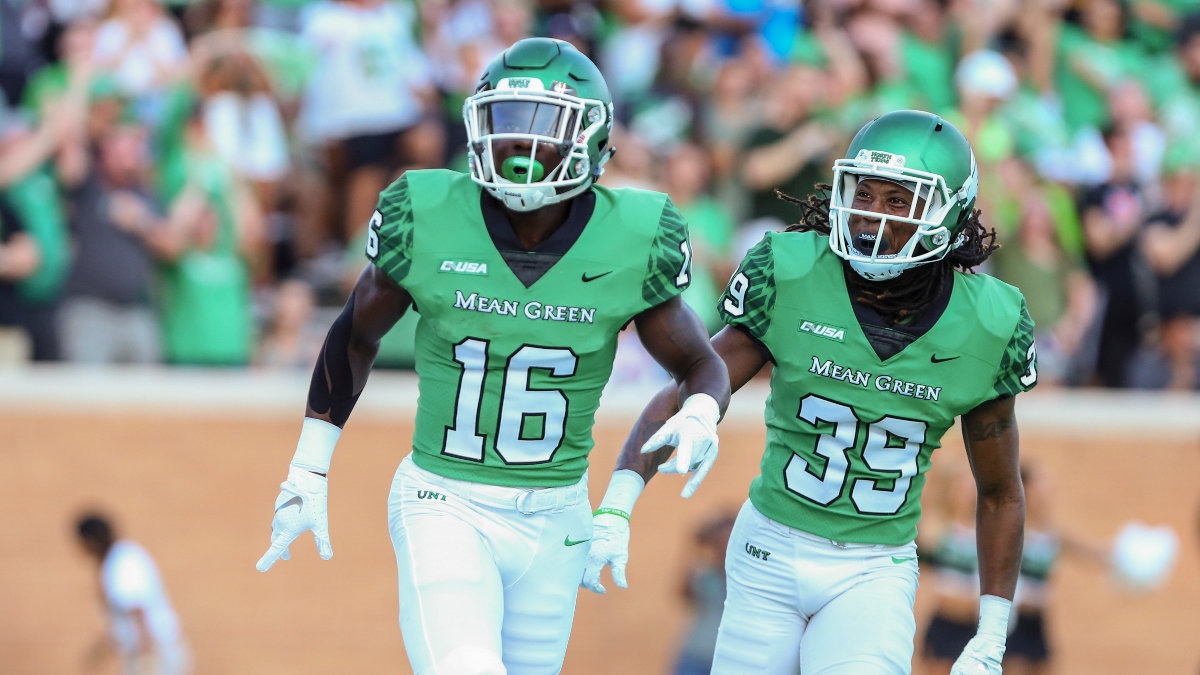 Spread: North Texas -1.5 (Bet North Texas)
Total: 67 (Lean Under – 66)
Predicted Score: North Texas 35 – Louisiana Tech 31
Overview: Louisiana Tech saw their COVID cases jump up after Hurricane Laura impacted their season. And its been downhill since then. This is a team that has not played since Halloween. The Bulldogs are a mess of a team and a lot of that is probably due to the on again/off again issues with COVID.
When they are on the field, Louisiana Tech has not been able to run the ball at all and as such, they rely heavily on their pass game. They have a 2 QB system and neither QB has been that effective. But now they face a North Texas defense that has been fairly shitty this season so if there is a time to get an offense going, it's today.
North Texas allows 530 yards per game and can't stop the run or pass. But it almost doesn't matter if they can control the tempo of the game on offense. Which is something they can do on the ground and should be able to do against a team that has not played in a long time.
I expect UNT to get a 3-4 point win here and as such, I'll bet them.
Air Force at Utah State
Spread: Air Force -12.5 (Bet Air Force)
Total: 52 (Bet Under – 44)
Predicted Score: Air Force 30 – Utah State 14
Overview: Air Force has dealt with a ton of COVID issues that has canceled or postponed most of their recent games. When they have played, they have beaten up on the lesser teams while struggled with the better ones. Utah State falls into the lesser category – so that explains this line.
The Falcons triple option on offense has been impressive, I mean, when they are actually on the field. This is a team that averages 6.0 yards per offensive play and have a sophomore running back named Brad Roberts who averages a crazy 7.4 yards per attempt. And he's not the only dude on the team who can run the ball.
Air Force, as the name suggests, does well with guarding big plays in the air. Their defense is an experienced group and because of how the offense plays, they aren't on the field for too long. Utah State's defense is subpar and I expect Air Force's offense to be on the field a lot tonight.
As if it's a nightmare matchup, the Aggies allow 6.2 yards per play. Most of that is in the air, however, so it should be slightly less bad against an Air Force team that runs the ball so much. Offensively, Utah State is a challenged team.
The passing game is dreadful and while they can run the ball somewhat, they face a tougher run defense today. That said, the Aggies are coming off their best offensive game of the season. It was a game that they switched QBs to Andrew Peasley and he rewarded them by tossing 3 TDs. So it'll be interesting to see if their offense can repeat that.
I tend not to think so. It's some chalk to eat but in the scheme of college football, this is like a -2 game to me. I'll bet Air Force.