Degen Show (11/14/2020)
Your favorite Degens give you their best NFL Week 10 Bets – against the spread and totals. Check back to our DFS show or early lines show for more NFL goodness.
Powered by RedCircle
The Degens! App
Grab the Degens App hangout, shoot the breeze and get even more content.
Android:
https://play.google.com/store/apps/details?id=io.gonative.android.xmmkqw&hl=en
iOS:
https://apps.apple.com/us/app/id1527907647
Max's NFL Week 10 Bets
Washington at Detroit
Spread: DET -4.5 (Lean Lions)
O/U: 46.5 (Lean Under – 46)
Predicted Score: Lions 26 – Washington 20
Overview: Alex Smith returns as the Washington starting QB this week and I have to admit, I'm excited by this. I am a fan of Alex Smith and it's great to see him recover from that gruesome injury that almost killed him. Now that my fanboy emotions have been expelled, let's look at reality. Smith is not a great QB. We know what he is: a game manager. And that's what he needs to do this week. Nothing special, nothing risky, just manage the fucking game.
Antonio Gibson should run the ball. Often. And Smith should complement that with some short passes. Just chop off the Lions' defense with tiny cuts that add up. Don't worry when Matt Stafford tosses a 50 yard bomb for a TD and you are down 7-10 points. Just play your game.
But Riverboat Ron is the coach of the Washington Football Consortium and he will do something to muck it up so the Lions will cover. I'll lean Detroit.
Houston at Cleveland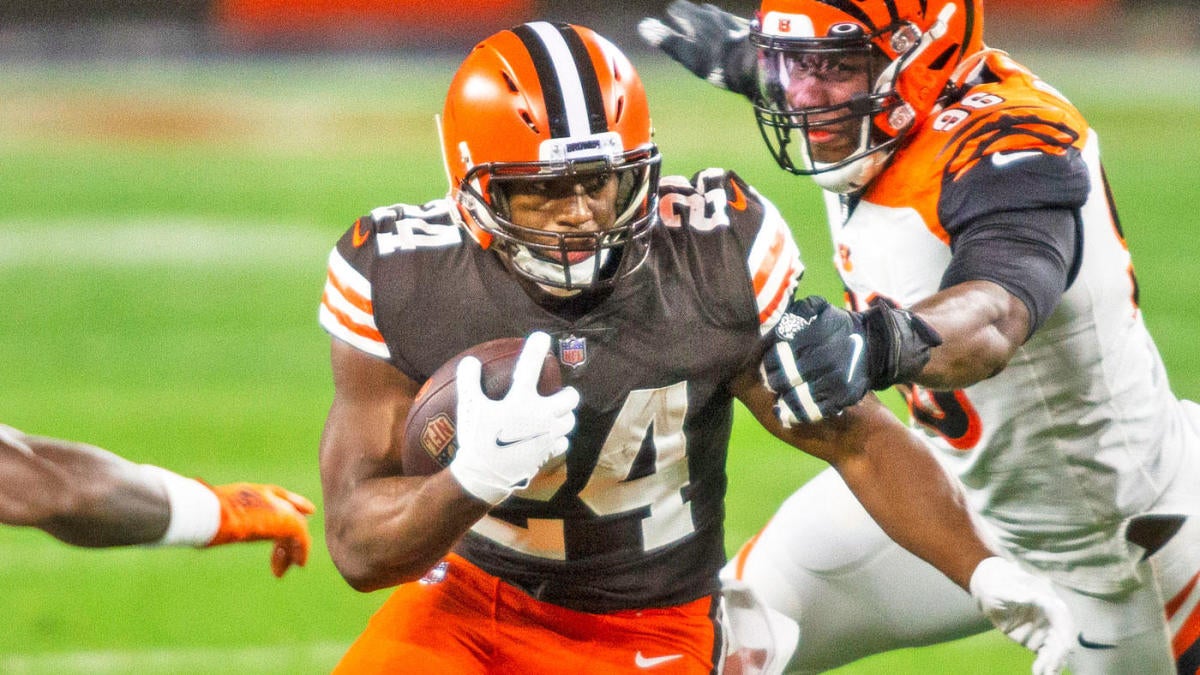 Spread: CLE -4 (Lean Texans)
O/U: 46 (Lean Over – 54)
Predicted Score: Browns 29 – Texans 25
Overview: I made a trade in my fantasy league for Nick Chubb so I am hoping he is back this week. He has been out since week 4 and is a game-time decision. With Chubb or without, the Browns should get to the Texans' run defense and put up some numbers. That should help Baker Mayfield to have time to put up some yards too. But also expect Deshaun Watson to lead the Texans offense to some big plays this week.
Ultimately, I think the Browns come away with the home win today by about 4. Since it's so close, I will lean the Texans with the points.
Jacksonville at Green Bay
Spread: GB -13.5 (Lean Jaguars)
O/U: 49 (Lean Over – 53)
Predicted Score: Packers 33 – Jaguars 20
Overview: If there is one thing we can say about the Frauds is that we call them that because they beat up on sub .500 teams all of the time to inflate their record and when it's time to play a playoff bound team, they piss down their legs. Lucky for them, they get a tanking Jags team this week.
Aaron Rodgers is 15-2 in his career when the Packers are favored by more than 12 points so winning this game should be a no-brainer. But covering this one is still a bit of a question mark to me. I liked what I saw of Jake Luton last week and the Packers will need to blitz him if they want him to make mistakes. And Green Bay does not blitz that much so Luton should be able to get some good passes off most of the game.
This is a close one to me. I wouldn't be shocked if Green Bay wins by 2 TDs here but I have them only winning by 13 here. So I will lean Jacksonville.
Philadelphia at NY Giants
Spread: PHI -4 (Lean Eagles)
O/U: 44.5 (Lean under – 44)
Predicted Score: Eagles 24 – Giants 20
Overview: If you download and listen to every episode, you would know that I have recently gushed over the Giants lately. And its warranted. Their defense is playing better and their offensive line is more cohesive. This puts them in a position to possibly win the NFC East. They get a division match-up today that could help with that. And against an Eagles team that they almost beat this season.
But now for some cold water. The Eagles are getting healthy. They could see Lane Johnson, Miles Sanders, Dallas Goedert and Alshon Jeffery back this week. That could push the Eagles to a win this week. And while I have the Giants' defense to get some turnovers and sacks here, I do think Carson Wentz will put up some yards and TDs.
In fact, he has to. The Eagles fans are already screaming for Jalen Hurts to start or for the Bears to cut Nick Foles so he can return to Philly. Yeah, the Eagles fans are a special breed. If Daniel Jones can limit the turnovers the Giants can keep it close and possibly win. But I fear he will give the ball up once or twice. So I'll lean Philly.
Bucs at Panthers
Spread: TB -6 (Bet Panthers)
O/U: 50.5 (Bet Over – 51)
Predicted Score: Bucs 27 – Panthers 24
Overview: The Panthers have some offensive line issues that could put Teddy Bridgewater under pressure often and also limit their rushing attack. The Bucs sacked Bridgewater 5 times in their week 2 matchup. And with Christian McCaffrey out, the Panthers will go back to Mike Davis. So time to waive the white flag on Carolina, right?
I don't think so. The Tampa defense is good but overrated. I do believe that Carolina can move the ball down the field and score some points. And after that thrashing by New Orleans, I think Tom will be anxious to get a win here and force a few passes to Antonio Brown – which could lead to some 4 and outs.
Tampa should win this game but I like Carolina to hang here. I'll bet the Panthers with the points.
Broncos at Raiders
Spread: LV -3.5 (Lean Raiders)
O/U: 51 (Lean Under – 49)
Predicted Score: Raiders 28 – Broncos 21
Overview: Both of these teams drafted Alabama wide receivers this past NFL draft. For the Raiders, Henry Ruggs III has been ok. For the Broncos, Jerry Jeudy has pretty much been their offense. Expect both of these guys to get passes thrown to them today. The Raiders secondary can be gotten to and the Denver defense is not as strong as it used to be.
The Raiders defense will focus on it's strength, or, it's less of a weakness but focusing on the Denver running game. Which should work as long as they keep Denver out of the red zone. But once their opponent gets into scoring position, that defense falters, with most teams scoring 2 rushing TDs per game on them this season.
I was eyeing up the Raiders earlier this week and I do have them winning and covering this game by a TD. But Denver is a scary team that has shown they can put up points. As such, I can only lean Las Vegas.
Buffalo at Arizona
Spread: ARZ -2.5 (Lean Bills)
O/U: 56 (Lean over / dumb push – 56)
Predicted Score: Cardinals 28 – Bills 28
Overview: Man, this is a game to watch this week. Kyler Murray is an exciting player in general but his running ability against this Bills' porous defense? Yikes. Murray should be able to put on a show on the ground and then also toss the ball around to Hopkins, Kirk and old man Fitzgerald. On the other side though, Arizona's defense isn't stellar and gives up large chunks of yards.
Enter Josh Allen and Stefon Diggs. These dudes put up some nice numbers last week against Seattle and should do so again. Buffalo's defense is starting to get healthy so there is a chance that they can see improvement on that side of field this week. If so, they can win this one.
For now, I can only lean the Bills.
LA Chargers at Miami
Spread: MIA -1.5 (Bet Chargers)
O/U: 48 (Bet over – 51)
Predicted Score: Dolphins 26 – Chargers 25
Overview: This game could be a preview of the future of the NFL. I mean, excluding Joe Burrow, of course. Rookie QBs Justin Herbert and Tua Tagovailoa will go head-to-head today after both showing some impressive skills in the NFL. Herbert has done it most of the season, while Tua is newer to the starting job. And while Tua struggled against a Rams' defense, he should be able to shine against the Chargers' injury-depleted pass rush.
L.A. has 6 losses this season – all by one score. Guess what? It'll happen again this week. Miami is trending up and gearing for a playoff spot and will get the win this week. But only win by 1. It's a very close game here and I should not be betting this, but with the public all over Miami and the money almost opposite of that, I'll take a flyer on the Chargers here and bet L.A.
Cincinnati at Pittsburgh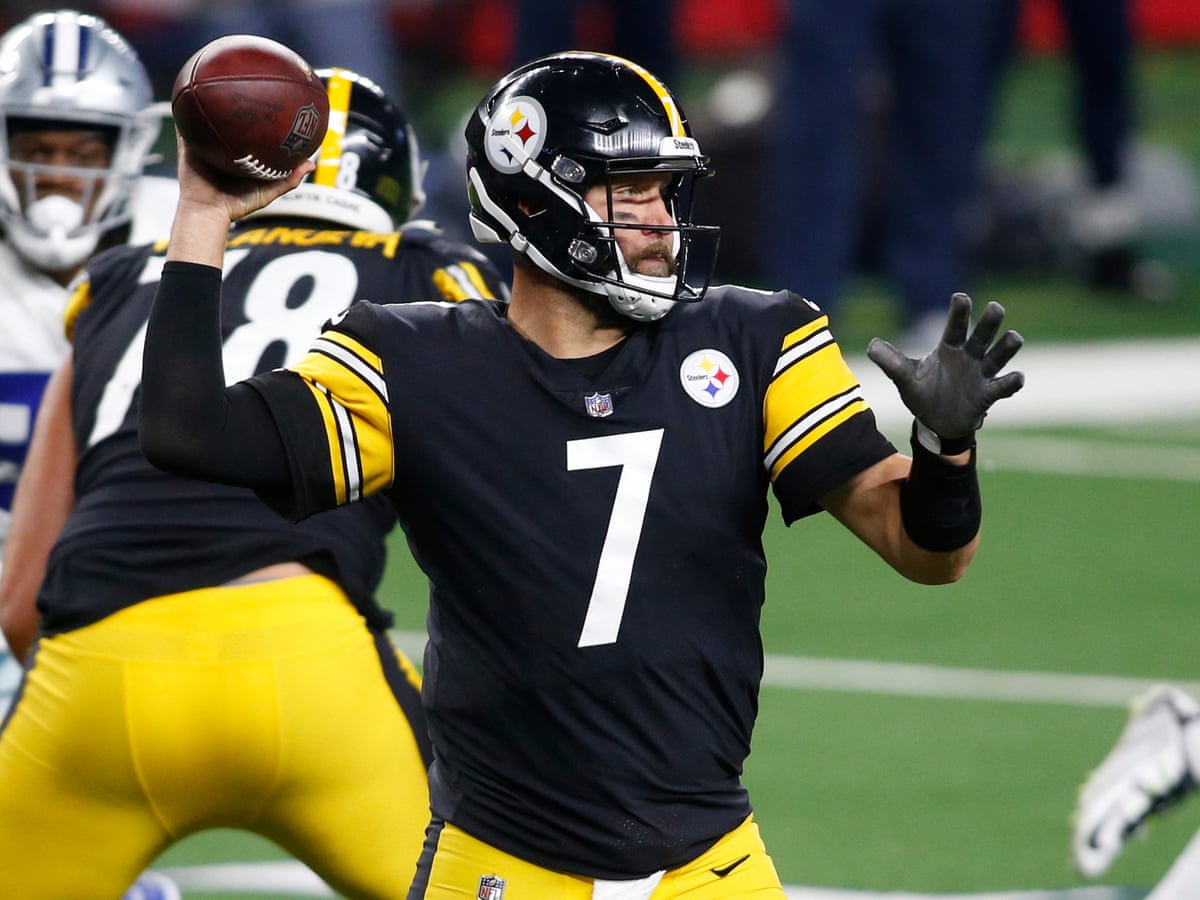 Spread: PIT -7 (Bet Bengals)
O/U: 46 (Bet over – 50)
Predicted Score: Steelers 27 – Bengals 23
Overview: Big Ben was put into Covid-19 watch but expectations are for him to be eligible this week. We will find out later today for sure but everything seems to be pointing towards him playing. That definitely helps the Steelers out, but I am still sticking with my early lines prediction of betting the Bengals with the points and possibly with the full-on upset.
The Steelers' defense will make Joe Burrow's day tough and Gio Bernard will need to continue his unexpected renaissance for the Bengals to win this game. But this is a division game, Big Ben hasn't been able to practice with the team this week, and the Steelers are primed for a letdown game.
So yeah, I'll still bet Cincinnati here ATS and as you all know, I have a moneyline bet at MyBookie from earlier this week.
Seattle at LA Rams
Spread: LAR -2 (Lean Seahawks)
O/U: 54.5 (Lean over – 57)
Predicted Score: Seahawks 32 – Rams 25
Overview: If you combined these two teams, you would have the best team in football. The Seahawks have a damn great offense and a shit defense. While the Rams have a stout defense and a shit offense. The Rams only allow 19 points per game but only score 24 points per game – which drops to about 19 over their last 3. The Seahawks score over 34 points per game. So where does this game end up?
Somewhere in between all of this. I do think the Rams should be able to knock a few points off Seattle's average while the Rams should be able to put up a few more points than usual. That seems to favor the Rams for sure, but not enough for them to be favorites here.
I am hoping Rich is correct about Jared Goff here against Seattle and that the Rams can pull out a win, but I think Russell Wilson and crew starts to pull away in the NFC West today. I'll lean Seattle and probably worth a look from the Moneyline Mafia.
San Francisco at New Orleans
Spread: NO -10 (Lean 49ers)
O/U: 48.5 (Lean over – 53)
Predicted Score: Saints 29 – 49ers 24
Overview: Let's rewind to last season when the Niners beat the Saints 48-46 in the Superdome. That was an exciting game. Don't expect that this week. The Niners are annihilated by injuries and won't be able to hold up their end of the bargain. For New Orleans, they are emerging as the best team in the NFC and need to avoid taking San Francisco too lightly here.
Once retired in the mind, Drew Brees has stepped up his game – doing so with limited options most week. He has completed 79% of his passes over the last 3 games. And now he has a healthy Michael Thomas to toss to. Yikes.
I do foresee the Saints taking their foot off the pedal a little here this week. They will win but not be enough to cover. I'll lean the 49ers here.
Baltimore at New England
Spread: BAL -7.5 (Bet Ravens)
O/U: 43.5 (Lean over – 48)
Predicted Score: Ravens 28 – Patriots 20
Overview: The Patriots managed to score some points last week against that terrible Jets' defense and they squeaked out a narrow win. Now they host the Ravens and eye up a major upset. They can eye up all they want but it won't happen. For them to win, they would need to step up their defense, which is possible, they would need Cam Newton to play great, maybe, and they need to win the turnover battle. And that last one seems least likely to me.
The Ravens are great at creating turnovers and the Patriots are great at turning the ball over. It seems like a nightmare match-up for New England. Lamar Jackson should be able to move the ball on this Patriots' defense and hopefully Baltimore doesn't game plan with their highly predictable, 65% of the time running the ball, offense.
I know it sounds crazy to bet against New England as a home underdog. But this is not your mama's Pats team anymore. And I want to close the show out with a bet. So I'll bet the Ravens to cover this one.