Degen Show (11/10/2020)
Your favorite Degens give you their NFL Week 10 Early Bets, bet on some NCAAF and also recap the NFL Monday Night Football game. Check back to the last episode to see how they bet on that one.

Powered by RedCircle
The Degens! App
Grab the Degens App hangout, shoot the breeze and get even more content.
Android:
https://play.google.com/store/apps/details?id=io.gonative.android.xmmkqw&hl=en
iOS:
https://apps.apple.com/us/app/id1527907647
Max's NFL MNF Recap

I can't believe my opening line will start like this: Cam Newton led the Patriots to a comeback win over the Jets last night. Jesus. What went wrong here?
For one, the Patriots' defense is not that great anymore. They let the Jets put up 27 points and let Joe Flacco throw 3 TDs and 262 yards. Offensively, the Patriots looked better – but that's against a Jets defense that coughs up large chunks of yards and gives up way too many points.
Newton had a pretty good game here and hopefully can use this as a springboard to get right. Cam threw for 274 yards and rushed for 2 TDs.
For the Jets, they have now clinched their worst start in franchise history at 0-9 and have increased their chances for the number 1 pick to 67%. This is the Jets' 30th losing season in 61 years. And the Pats almost lost to them. You have to wonder if Bill was almost set to take one for the team. Lose to the Jets, tank the season and ruin New York's shot at Trevor Lawrence.
Alas, it was not meant to be. The Pats eeked out a win and head back home to host the Ravens next week. The Jets? At least they won't lose next week.
Max's NFL Week 10 Early Bets
Cincinnati at Pittsburgh
Spread: PIT -8
Max's Spread: PIT -4
Overview: Cincinnati's PPG and Time of Possession (ToP) are both up over their last 3 while Pittsburgh's is down. The Steelers have lived dangerously the past 2 weeks and a divisional rival like the Bengals could keep it close. Cincinnati is coming off a bye after a big win over the Titans. I'm not specifically calling for a money line upset here but I would not be mad if someone threw a few bucks that way.
Seattle at LA Rams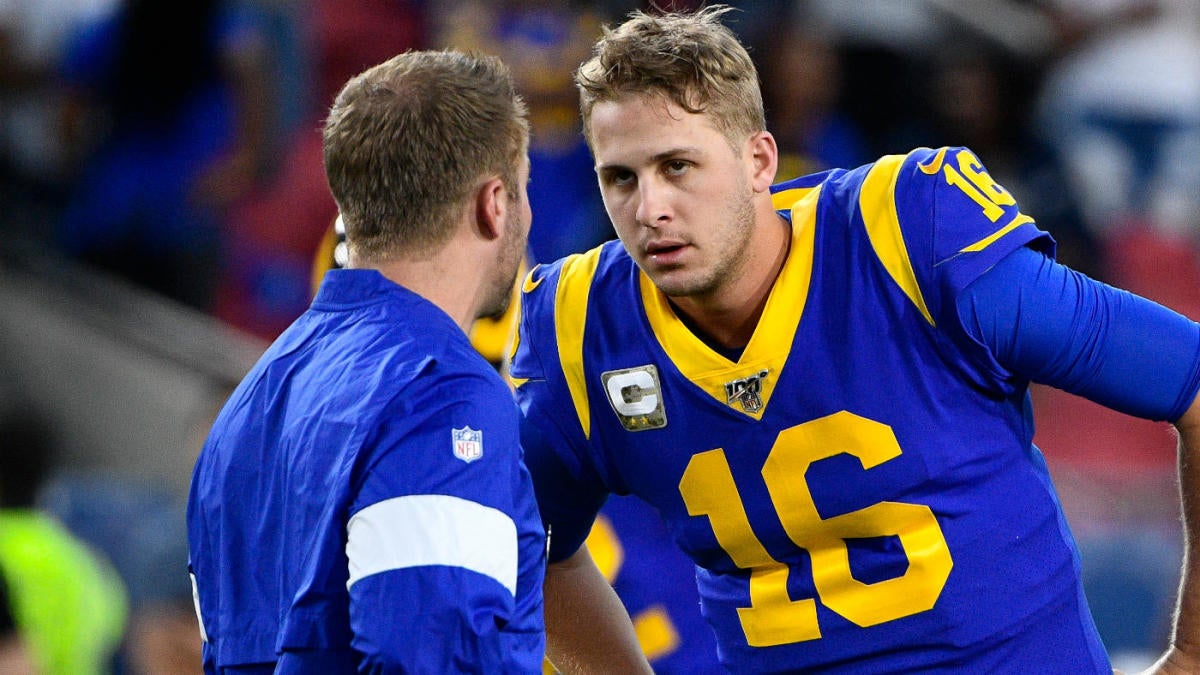 Spread: LAR -2
Max's Spread: SEA -8
Overview: Seattle is coming off a big loss to the Bills in a game that exploited Seattle's biggest weaknesses in the defense. Sean McVay will hope to do the same as the Rams' offense has sputtered as of late – down 5 points per game over their last 3 games to a Bears-like 19 ppg. Having the bye week to prepare should help LA here but I have some fears that the Rams have peaked this season after beating up on the NCF East. If LA does not win this one and put up big offensive numbers, I think McVay should really consider a change at QB.
Denver at Las Vegas
Spread: LV -4.5
Max's Spread: LV -7
Overview: The Raiders won this past week by the skins of their teeth. It was a little too close for my liking but a win nonetheless. They play another pesky opponent this week in the Denver Broncos. The Broncos would not roll over and die against Atlanta last week but most teams know that they can comeback against the Falcons in the 4th. I have the Raiders covering this one by enough to consider an early bet on them but a few things do give me pause. The Broncos' PPG is up by 3 points over their last 3 and Vegas' is down by 5 points over their last 3. That means Denver has been averaging more PPG over their last 3.
Max's Monday NCAAF Picks
Akron at Ohio
Spread: Ohio -27.5 (Lean Akron)
O/U: 57 (Bet Under – 46)
Predicted Score: Ohio 33 – Akron 13
Overview: Akron is coming off of a complete trouncing by Western Michigan while Ohio lost a close one to Central Michigan in their debut. Ohio finds themselves as huge favorites in this one and Kurtis Rourke will need to play better if they expect to cover here. The freshman Rourke threw for 231 and 2 TDs but also fumbled twice.
Akron could not produce many points last week but they showed some promise in their running game as well as some risk-taking in their special teams play. But based on their loss and data from last season, it's easy to understand why they are such huge dogs here.
I like Ohio to win this one but it's a few points too much for me. As such, I'll lean Akron to only lose by 20.
Kent State at Bowling Green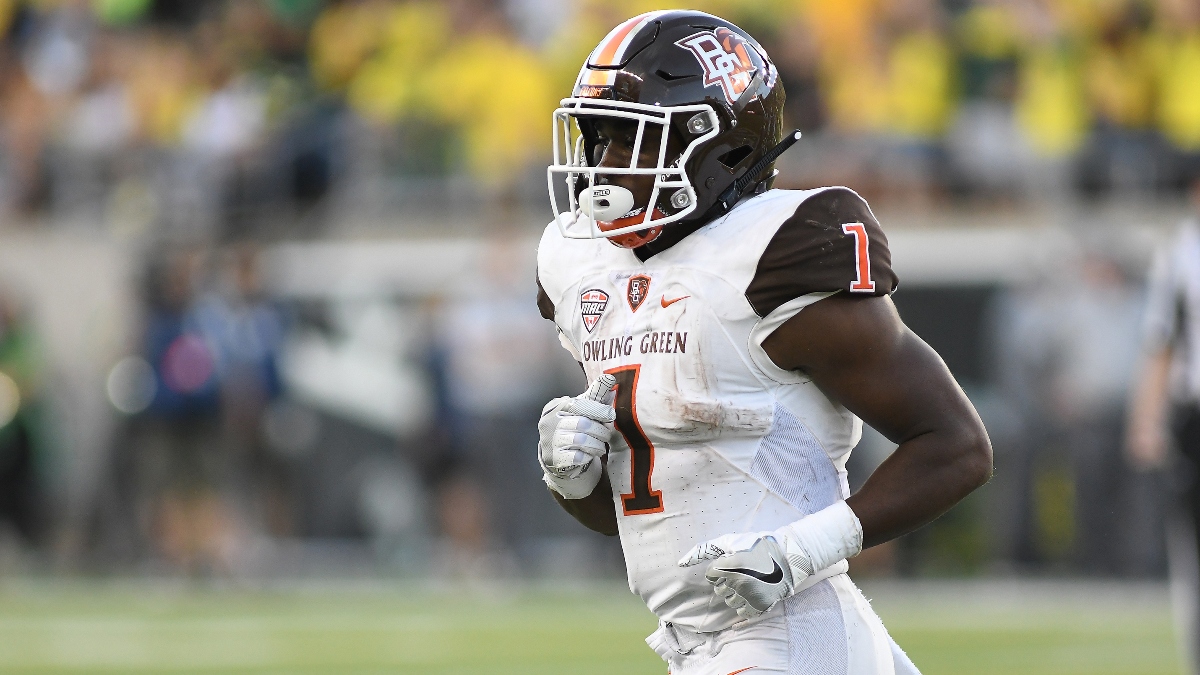 Spread: Kent State -20.5 (Bet Kent State)
O/U: 55 (Lean Under – 46)
Predicted Score: Kent State 34 – Bowling Green 12
Overview: Kent State opened their season with a 27-23 win over the Eastern Michigan Eagles while Bowling Green is still looking at the scoreboard hoping that their 38-3 loss to Toledo was some kind of scoreboard glitch. Sorry Bowling Green, it wasn't, and it won't get much better this week.
Kent State wasn't spectacular in their opening game. They gave up way too many penalties and their offense stalled out a few times. But they should have plenty of offense today to handle Bowling Green. But more importantly, the Golden Flashes defense looked pretty solid and should give fits to the Falcons today.
QB Matt McDonald had time to throw but was still 8-30 with two interceptions. So Kent State should get a few opportunities to see their defense score this week. I just can't see Bowling Green putting up that many points here and as such, I'll bet Kent State to cover this one.
Miami (OH) at Buffalo
Spread: Buffalo -10 (Lean Miami OH)
O/U: 59 (Bet Over – 73)
Predicted Score: Buffalo 40 – Miami (OH) 33
Overview: Both of these teams won their first game and put up some points in doing so. That will definitely play a role in the total in this game. Their game 1 scores were much higher than their 2019 averages but these are two teams that can score into the 30s regularly and I expect more of the same here.
The defending MAC champs have some questions at QB as Brett Gabbert, the younger brother of Blaine Gabbert, is questionable after suffering a concussion last week. That would put AJ Mayer under center. Mayer was 16-24 for 212 yards and 3 TDs after replacing Gabbert so maybe, much like his older brother, Gabbert is better in a backup role here.
The Redhawks put up a lot of yards last week with their running back committee and should do the same this week. But their defense was questionable – giving up 478 yards and 4 TDs to Ball State.
Buffalo should be able to put up some big numbers here too. Jaret Patterson should get the ball often and easily surpass the 50 yards he needs to get a career 3,000 yards. The Bulls' defense probably won't get the same scoring output they did last week, but they can create turnovers and capitalize on them. So that should be factored into the total here.
I have Buffalo winning this one by a TD – possibly in OT. So the -10 is a bit much for me. I'll lean Miami (OH) here.