Degen Show (11/12/2020)
Your favorite Degens give you their NFL Week 10 Thursday Night Betting Picks for both the spread and total. Check back to yesterday's DFS episode for more NFL action.
Powered by RedCircle
The Degens! App
Grab the Degens App hangout, shoot the breeze and get even more content.
Android:
https://play.google.com/store/apps/details?id=io.gonative.android.xmmkqw&hl=en
iOS:
https://apps.apple.com/us/app/id1527907647
Degen News Briefs
Ohio Cy Youngs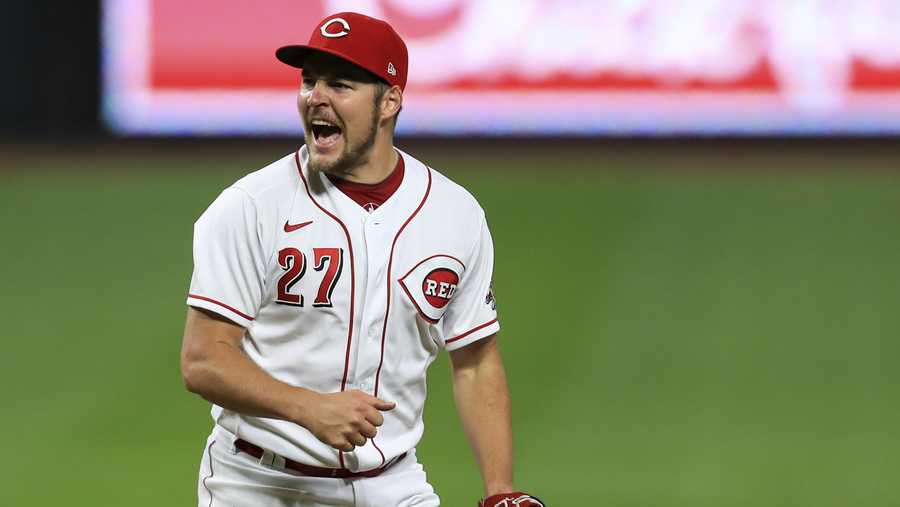 MLB announced their CY Young winners yesterday and it was the state of Ohio that had them both. For the AL, Shane (Justin) Bieber was the unanimous Cy Young winner. The Indians' pitcher was 8-1 with a 1.63 ERA. Kenta Maeda (Twins) finished second while Hyun-Jin Ryu (Toronto) finished third (possibly first post haircut).
In the NL, there is no surprise that Reds' ace Trevor Bauer edged out Yu Darvish (Cubs) and Jacob deGrom (Mets) to win Cincinnati's first ever Cy Young award. deGrom was denied his third straight Cy Young award despite beating Bauer in several advanced metrics. But Bauer had the ERA and his team wasn't a complete pile of dogshit.
MLB Offseason Moves
T. Realmuto, George Springer and DJ LeMahieu rejected their qualifying offers. The aforementioned Bauer has also done the same.
Mets' pitcher Marcus Stroman and Giants' pitcher Kevin Gausman accepted their qualifying offers.
Houston, We Have a Problem
Okay, so their coach left, their GM left, rumors started popping up that James Harden could be traded and now it's full on implosion time for the Rockets. Reports are coming out that Russell Westbrook was not happy with playing with Harden (shocker, right) and both players are itching to be out of Houston.
The Rockets gave up some assets to get Westbrook and his salary is crazy. So Houston could possibly find a trade partner willing to take that on and give up some draft capital (looking at you Knicks) but they would also need to take on some bad contracts in return to make it work out.
There is some promise in trading Harden as a team like the Sixers could possibly give up Ben Simmons as part of the deal. Philly strip clubs (once they are open again) will need be prepared for VIP Jimmy James Harden if that happens.
Max's NFL Week 10 Thursday Night Betting Picks
Colts at Titans
Spread: IND -1 (or TEN -1 or PK)
O/U: 48.5 (Over – 56)
Predicted Score: Colts 28 – Titans 28
Overview: The Titans squeaked by the Bears last week and keep a 1-game lead over the Colts in the AFC South. A win by Indianapolis today will change the dynamic in the AFC East and probably get some of you closer to your preseason win totals for the Colts.
Indianapolis will look to shake off the drubbing they took from the Ravens last week and focus their defense on slowing down Derek Henry. This is yet another tough matchup for Henry but I like his odds a bit more here than I did last week against the Bears (who held him to 68 yards).
This could end up being a game that relies on the turnover battle. Tennessee is great at forcing turnovers and taking advantage of them while the Colts have Phillip "INT" Rivers as their QB. So if the Titans can nab a pick-6 or some great field position based on an interception or two, it could be the difference.
This is a close one for me. Like really close. As in I have this as a tie. So I'll lean whatever team is getting the point here.
Max's Thursday NCAAF Picks
I went 1-0-1 in my NCAAF bets yesterday. What an ending to that Toledo and Western Michigan game. The Broncos overcame a 10 point deficit with 2 minutes left in the game. The scored a TD, missed an extra point, got an onside kick and got the 3 point (push) win on a fake spike TD to end the game.
Colorado State at Boise State
Spread: Boise State -14
O/U: 60 (Over – 67)
Predicted Score: Boise State 39 – Colorado State 28
Overview: Colorado State has had a bipolar first 2 games. But maybe it was game 2 that showed who they could be with some stability. Coach Steve Addazio put Patrick O'Brien at QB and they looked like a team that could put up some points. The Rams have a chance to score but with their secondary issues, they also have a chance to give up points.
And Boise State should be able to capitalize on that. If they are healthy. BYU kicked their teeth in last week but that was with freshman QB Cade Fennegan in there. The Broncos should have their starter (Hank Bachmeier) and backup (Jack Sears) back today.
I expect this to be a high scoring game but Colorado State to keep it within the spread. I'll lean the Rams here.