Degen Show (11/16/2020)
Your favorite Degens give you their take on the best NFL Week 11 Early Odds. Check back to see how the guys did on Monday Night Football.
Powered by RedCircle
The Degens! App
Grab the Degens App hangout, shoot the breeze and get even more content.
Android:
https://play.google.com/store/apps/details?id=io.gonative.android.xmmkqw&hl=en
iOS:
https://apps.apple.com/us/app/id1527907647
Degen News
NBA Trade News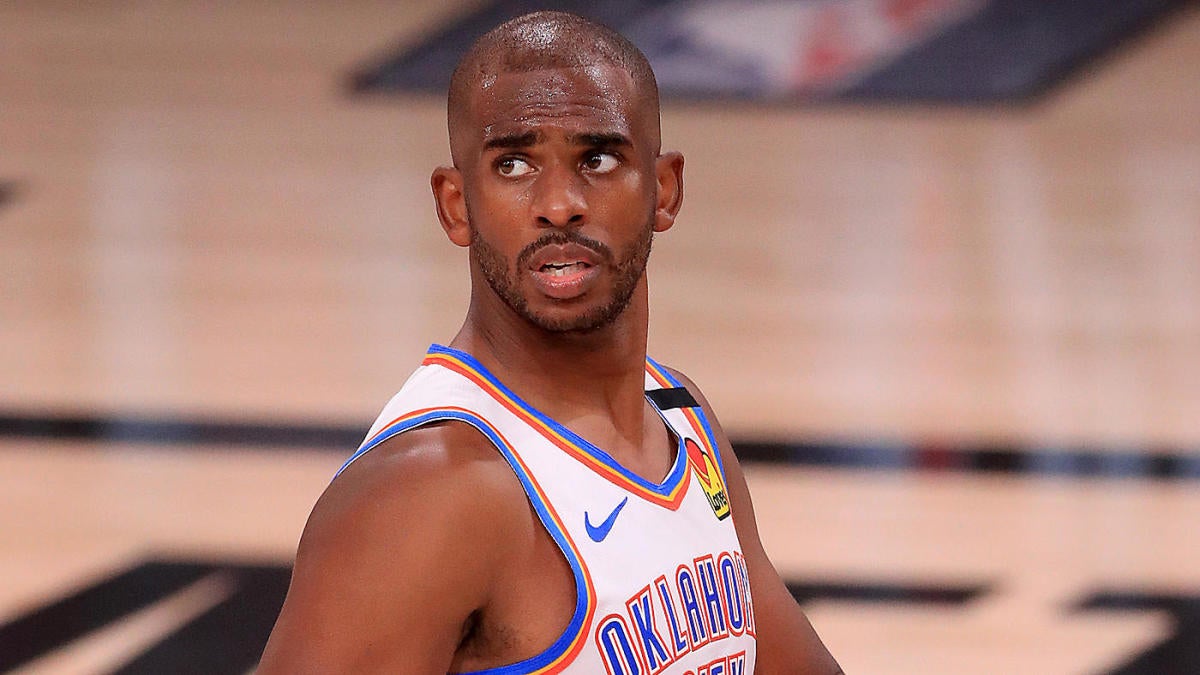 The Phoenix Suns have acquired Chris Paul from the OKC Thunder. The deal sends Kelly Oubre Jr., Ricky Rubio, Ty Jerome, Jalen Lecque and a 2022 first-round pick to OKC. The Thunder have a young squad and just continue to stockpile draft picks. For Phoenix, they get a veteran presence who hasn't won anything. Good for them.
The Bucks just overpaid for Jrue Holiday in their attempt to keep Giannis happy and not packing his bags for Miami. Milwaukee reportedly traded 3 first round picks and 3 pick swaps for Holiday. Eric Bledsoe was also involved in the deal meaning the Pelicans got more for Jrue Holiday than they did for Anthony Davis.
Speaking of Davis, he opted out of his deal with the Lakers and becomes an unrestricted free agent. More than likely he will sign with the Lakers, but imagine him taking his title and running somewhere else for more money?
Avery Bradley has yet to sign his $5m player option with the Lakers. He opted out of the bubble but played some good minutes for L.A. last season and has drawn interest from the Bucks and Warriors. Seeing as Rondo has been linked to possibly going to the Clippers (or Hawks), the Lakers might want LeBron to give Bradley a pep talk to stay in purple and gold.
The Lakers do have a deal in place with OKC for Dennis Schröder so the loss of Rondo could be less impactful if they can also hold on to Bradley.
James Harden rejected an extension from Houston that would have made him the first NBA player to ever make $50 million a season. Rumor has it that he's really keen on being traded to Brooklyn to play with Durant and Irving. Seeing as his pairing with Chris Paul failed and his reunion with Russell Westbrook failed, going to Brooklyn for a reunion with Durant makes total sense.
Houston is also trading Robert Covington to Portal for Trevor Ariza, a 2020 first-round pick and a 2021 protected first-round pick. Big fucking whoop. That'll keep Harden happy.
There was a lot of talk about DeMar DeRozan being unhappy in San Antonio. Well, either his market value shrunk or he is happy with the Spurs because he exercised his player option to return to Pop and crew next season.
Max's NFL Week 11 Early Odds Picks
Primary Picks
Cincinnati at Washington
Spread: WAS +1
Overview: I know Alex Smith looked solid and it took a long field goal for Detroit to beat the Washington Football Posse but you are giving me a point against the Bengals. Dare I say another Bengals moneyline? Yes, yes, I do. I have the Bengals winning this game by 5. Hopefully it turns out better than my last moneyline play.
Atlanta at New Orleans
Spread: NO -5
Overview: The Saints will have to deal with life without Drew Brees (who fractured 5 ribs and has a collapsed lung). Famous Jameis Winston will get the start for New Orleans and the Falcons are familiar with him. Atlanta is trending up and playing much better football. I don't trust them with a lead, but I do trust them not to lose this one by more than 2.
Tennessee at Baltimore
Spread: BAL -6.5
Overview: You have two teams that are slumping a bit. The Ravens will need to shake off a bad loss to a Patriots team that barely beat the fucking Jets a week ago. The Ravens seem to struggle against competitive teams and I think Tennessee can show some heart this week. Maybe not enough to get a win but keep it within, say, 3?
Also Like
Miami -3 over Denver
LA Chargers -7.5 over Jets
Green Bay +2.5 over Indianapolis
Las Vegas +6.5 over Kansas City
Max's NCAAF Week 12 Tuesday Picks
Buffalo at Bowling Green
Spread: Buffalo -30.50 (Lean Bowling Green)
O/U: 59 (Bet Under – 57)
Predicted Score: Buffalo 42 – Bowling Green 15
Overview: Buffalo has started the season 2-0 and has scored an impressive 45.5 points per game. The Bulls have seen pretty good play from QB Kyle Vantrease – who has thrown for 528 yards and 5 TDs while completing 64% of his passes. Buffalo also has a pair of running backs to balance out their offense – with Jaret Patterson their red zone threat.
Can't say many good things about Bowling Green here. After being stomped 38-3 in their opener, they at least had some offense in game 2 as they managed to score 24 points. They gave up 62, but let's be glass half full people here. Never mind. This team sucks. They usually lose big spreads and should again today.
The money is all over Buffalo here to cover this and I won't be shocked if they do. But my numbers have it a tad closer with Buffalo only winning by 27. So I will lean Bowling Green here.
Akron at Kent State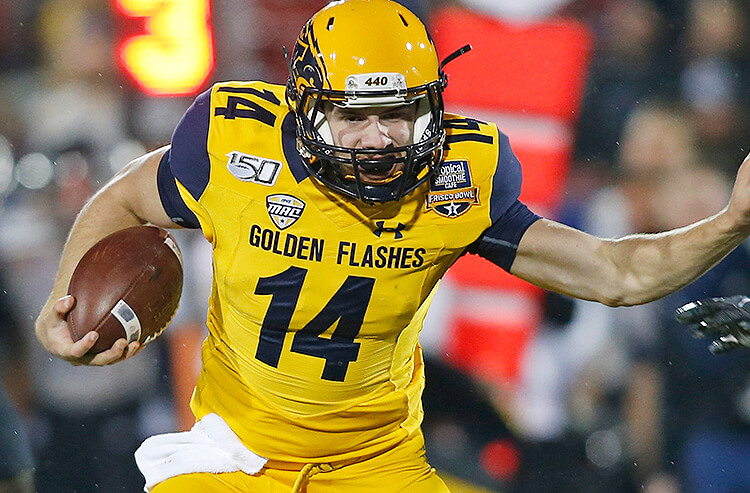 Spread: Kent State -25 (Bet Kent State)
O/U: 58.5 (Lean Under – 52)
Predicted Score: Kent State 39 – Akron 13
Overview: Akron showed some fight in their last game and if they have any chance to be competitive today, they will need another solid outing by running back Teon Dollard – who had 165 yards last week on 22 carries. But I don't think he will and I don't think Akron can compete this week.
The Golden Flashes should run the ball all over this Akron defense. Kent State has averaged 52 rushing attempts through two games this season and over 250 rushing yards per game. Akron does not have the defensive personnel to stop this attack and we could see Kent State put up close to 400 rushing yards this week. The weather will be a bit colder and I don't see them passing much if they have a ton of success on the ground.
Which makes me question the total in this game but not the spread. I'll bet Kent State to cover.