Degen Show (12/2/2020)
Your favorite Degens give you their best NFL Week 13 DFS Picks. Check back to see how they did last week in DFS.
Powered by RedCircle
The Degens! App
Grab the Degens App hangout, shoot the breeze and get even more content.
Android:
https://play.google.com/store/apps/details?id=io.gonative.android.xmmkqw&hl=en
iOS:
https://apps.apple.com/us/app/id1527907647
Max's NFL Week 13 DFS Picks
Well, last week was not so good in DFS. Josh Allen and Stefon Diggs did not deliver as I thought and my risk on Emmanuel Sanders sunk me. Nick Chubb, Wayne Gallman and Giants defense helped me out but I regret removing Derek Henry from my original lineup. Oops.
In standard league, technically have not won yet, but I will, and improve to 10-2. I have Chubb and Rodgers leading the way and Gallman and Rams D there too. The win clinches a playoff spot for me so fingers crossed there.
Stacks
I'm eyeing up Kirk Cousins and either Adam Thielen or Justin Jefferson should Thielen should still be out. Cousins threw for 307 yards and 3 TDs against the Panthers and he's got 12 TDs to 1 INT over his last 5 games. Minnesota averages 6.5 more points per game at home than on the road and Jefferson slid into the top wide receiver spot with Thielen out.
Value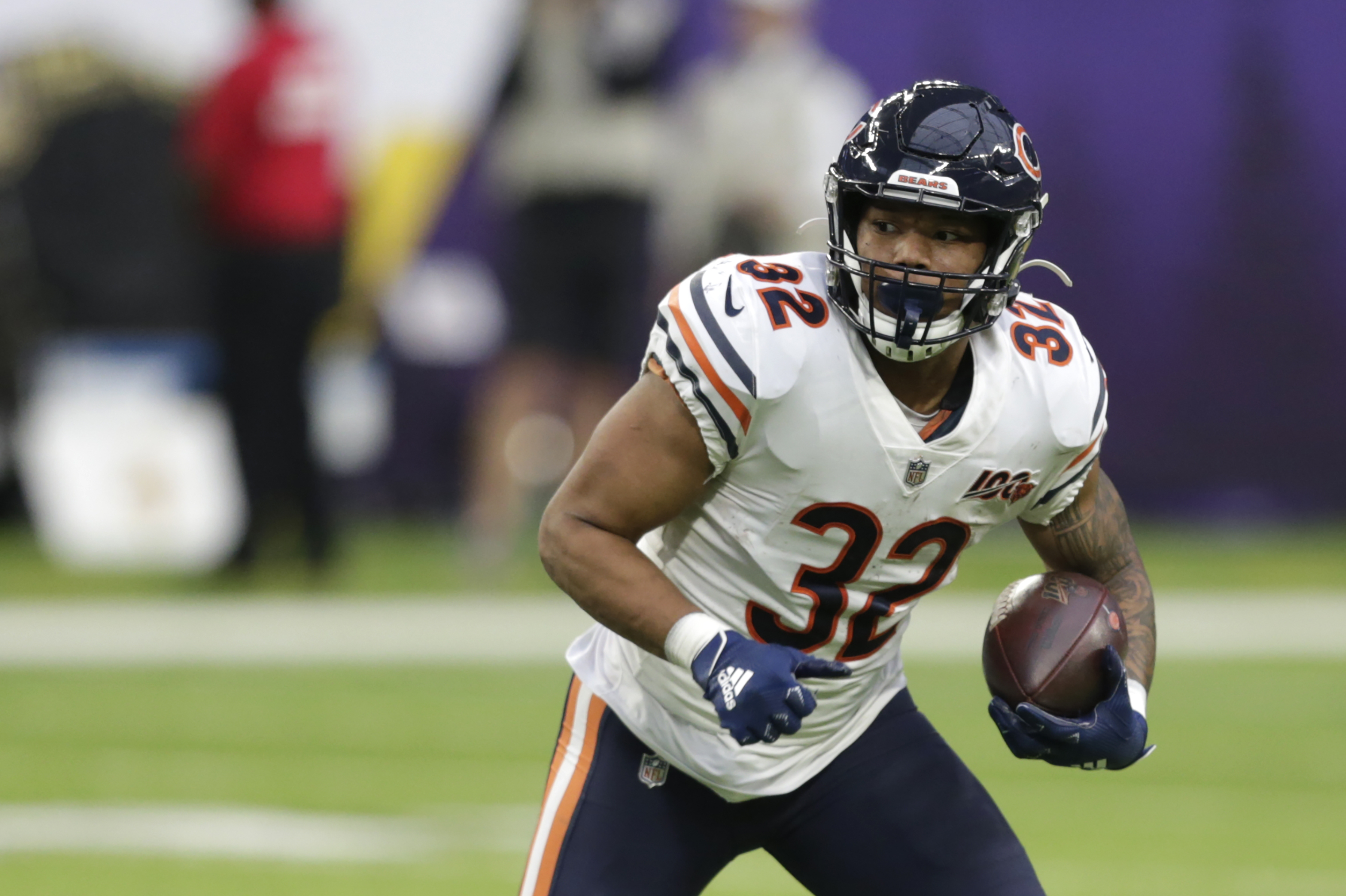 QB: Jared Goff (LAR) – Well, as much as I shit on Jared Goff, he can put up numbers from time to time and this week against Arizona is a good spot. The Cardinals are middle of the pack in passing yards allowed but more importantly, their secondary gives up big plays and touchdowns.
After this past week, Goff has to prove he's got what it takes to win. This is a good spot for him.
RB: David Montgomery (CHI) – Not super jazzed about a Bears running back but he's coming off a big game against Green Bay and playing a Detroit defense that ranks 5th worst in the league in rush defense. Detroit has given up 21 TDs to running backs this season and Montgomery can catch TDs if Trubisky manages to think about it in the red zone.
WR: Robert Woods (LAR) – So consider this a value stack. Pair up Woods with Goff this week and spend big bucks on Dalvin Cook and Derek Henry if you want. Woods has seen 20 targets over his past two games and Goff has tossed 5 TDs to him this season – most on the team.
Woods did not have a big game against Seattle, but his other last 3 games have been productive. That includes torching Tampa for 130 yards and a TD. I expect a good performance this week in an important divisional game.
Bonus: Keke Coutee on Houston is another solid value option with Will Fuller being out for the season. Brandin Cooks becomes the defacto #1 there but with a slew of other injuries, Coutee becomes a potential payoff player.
Fades
QB: Matthew Stafford (DET) – The Bears defense has been embarrassed a bit as of late by Kirk Cousins and Aaron Rodgers. Stafford won't be so lucky. He's down some key weapons and the Bears will look to show that their defense is still for real.
RB: Duke Johnson (HOU) – There could be some temptation to gamble with Duke after Derek Henry shredded the Colts' defense for 178 yards and 3 TDs. But Duke is not Henry and the Texans will go for the win with Deshaun Watson's arm.
WR: Marvin Jones Jr. (DET) – Call this my reverse stack. With Golladay and Amendola out for Detroit, Jones will be Stafford's top target. Which sounds tempting. But he's also the guy that the Bears' defense will focus on. Not something I'd want to risk.
Defense
I'm leaning towards the Raiders here. Crazy, right? Not really. They are playing the Jets and should be able to keep points down and get some turnovers. Yes, they are coming off a game where the Raiders lost 46-3 but the defense only gave up 21 of those points. They also had a sack and an INT.
Las Vegas does give up a lot of yards per game but with New York only averaging 268 total yards per game, I think they keep this under 300 yards. They held Atlanta to 304 and they don't have the worst offensive coordinator/head coach in the league like the Jets do.
Rich's NFL Week 13 DFS Picks and Rankings
| | | | |
| --- | --- | --- | --- |
| Rank | Name | Team | Position |
| 1 | Dalvin Cook | MIN | RB |
| 2 | Philip Rivers | IND | QB |
| 3 | Derrick Henry | TEN | RB |
| 4 | Derek Carr | LVR | QB |
| 5 | Aaron Rodgers | GNB | QB |
| 6 | Mitchell Trubisky | CHI | QB |
| 7 | Deshaun Watson | HOU | QB |
| 8 | Russell Wilson | SEA | QB |
| 9 | Taysom Hill | NOR | QB |
| 10 | Kyler Murray | ARI | QB |
| 11 | Ryan Tannehill | TEN | QB |
| 12 | Gardner Minshew II | JAX | QB |
| 13 | Mike Glennon | JAX | QB |
| 14 | Ryan Fitzpatrick | MIA | QB |
| 15 | Alvin Kamara | NOR | RB |
| 16 | Colt McCoy | NYG | QB |
| 17 | Matthew Stafford | DET | QB |
| 18 | Jared Goff | LAR | QB |
| 19 | Cam Newton | NWE | QB |
| 20 | Matt Ryan | ATL | QB |
| 21 | Austin Ekeler | LAC | RB |
| 22 | Justin Jefferson | MIN | WR |
| 23 | Kirk Cousins | MIN | QB |
| 24 | Baker Mayfield | CLE | QB |
| 25 | Carson Wentz | PHI | QB |
| 26 | Nick Foles | CHI | QB |
| 27 | Justin Herbert | LAC | QB |
| 28 | Chris Carson | SEA | RB |
| 29 | Brandon Allen | CIN | QB |
| 30 | Sam Darnold | NYJ | QB |
| 31 | Devontae Booker | LVR | RB |
| 32 | Allen Robinson | CHI | WR |
| 33 | Davante Adams | GNB | WR |
| 34 | D.K. Metcalf | SEA | WR |
| 35 | Brandin Cooks | HOU | WR |
| 36 | Jonathan Taylor | IND | RB |
| 37 | Giovani Bernard | CIN | RB |
| 38 | Josh Jacobs | LVR | RB |
| 39 | Wayne Gallman | NYG | RB |
| 40 | Allen Lazard | GNB | WR |
| 41 | Myles Gaskin | MIA | RB |
| 42 | Aaron Jones | GNB | RB |
| 43 | Frank Gore | NYJ | RB |
| 44 | Keke Coutee | HOU | WR |
| 45 | Salvon Ahmed | MIA | RB |
| 46 | DeAndre Washington | MIA | RB |
| 47 | David Montgomery | CHI | RB |
| 48 | Latavius Murray | NOR | RB |
| 49 | Kareem Hunt | CLE | RB |
| 50 | Darius Slayton | NYG | WR |
| 51 | Cooper Kupp | LAR | WR |
| 52 | DeAndre Hopkins | ARI | WR |
| 53 | Robert Woods | LAR | WR |
| 54 | Calvin Ridley | ATL | WR |
| 55 | Tyler Lockett | SEA | WR |
| 56 | Dallas Goedert | PHI | TE |
| 57 | Michael Pittman Jr. | IND | WR |
| 58 | Jarvis Landry | CLE | WR |
| 59 | Tyler Boyd | CIN | WR |
| 60 | A.J. Brown | TEN | WR |
| 61 | Darren Waller | LVR | TE |
| 62 | DeVante Parker | MIA | WR |
| 63 | Corey Davis | TEN | WR |
| 64 | Kenyan Drake | ARI | RB |
| 65 | Nyheim Hines | IND | RB |
| 66 | Nick Chubb | CLE | RB |
| 67 | Miles Sanders | PHI | RB |
| 68 | Hunter Renfrow | LVR | WR |
| 69 | T.J. Hockenson | DET | TE |
| 70 | Nelson Agholor | LVR | WR |
| 71 | Tee Higgins | CIN | WR |
| 72 | Evan Engram | NYG | TE |
| 73 | Keenan Allen | LAC | WR |
| 74 | Marvin Jones | DET | WR |
| 75 | Jamaal Williams | GNB | RB |
| 76 | Adam Thielen | MIN | WR |
| 77 | Julio Jones | ATL | WR |
| 78 | Austin Hooper | CLE | TE |
| 79 | Damien Harris | NWE | RB |
| 80 | D'Andre Swift | DET | RB |
| 81 | Todd Gurley | ATL | RB |
| 82 | DJ Chark | JAX | WR |
| 83 | Marquez Valdes-Scantling | GNB | WR |
| 84 | Darrell Henderson | LAR | RB |
| 85 | Keelan Cole | JAX | WR |
| 86 | Joe Mixon | CIN | RB |
| 87 | Alexander Mattison | MIN | RB |
| 88 | Chase Edmonds | ARI | RB |
| 89 | Adrian Peterson | DET | RB |
| 90 | Damiere Byrd | NWE | WR |
| 91 | David Johnson | HOU | RB |
| 92 | Robert Tonyan | GNB | TE |
| 93 | Jordan Wilkins | IND | RB |
| 94 | Sterling Shepard | NYG | WR |
| 95 | Jamison Crowder | NYJ | WR |
| 96 | Anthony Miller | CHI | WR |
| 97 | Darnell Mooney | CHI | WR |
| 98 | Emmanuel Sanders | NOR | WR |
| 99 | Mike Gesicki | MIA | TE |
| 100 | Rex Burkhead | NWE | RB |
| 101 | Josh Reynolds | LAR | WR |
| 102 | Jakobi Meyers | NWE | WR |
| 103 | Mohamed Sanu | DET | WR |
| 104 | Laviska Shenault Jr. | JAX | WR |
| 105 | Joe Flacco | NYJ | QB |
| 106 | Malcolm Brown | LAR | RB |
| 107 | Henry Ruggs III | LVR | WR |
| 108 | Randall Cobb | HOU | WR |
| 109 | Travis Fulgham | PHI | WR |
| 110 | T.Y. Hilton | IND | WR |
| 111 | Zach Pascal | IND | WR |
| 112 | Russell Gage | ATL | WR |
| 113 | Odell Beckham Jr. | CLE | WR |
| 114 | Hayden Hurst | ATL | TE |
| 115 | Jimmy Graham | CHI | TE |
| 116 | Boston Scott | PHI | RB |
| 117 | Jordan Akins | HOU | TE |
| 118 | Darren Fells | HOU | TE |
| 119 | Golden Tate | NYG | WR |
| 120 | Joshua Kelley | LAC | RB |
| 121 | Danny Amendola | DET | WR |
| 122 | Christian Kirk | ARI | WR |
| 123 | Mike Williams | LAC | WR |
| 124 | Brian Hill | ATL | RB |
| 125 | Breshad Perriman | NYJ | WR |
| 126 | Jonnu Smith | TEN | TE |
| 127 | Chris Conley | JAX | WR |
| 128 | Tre'Quan Smith | NOR | WR |
| 129 | Hunter Henry | LAC | TE |
| 130 | Julian Edelman | NWE | WR |
| 131 | James White | NWE | RB |
| 132 | David Moore | SEA | WR |
| 133 | Tua Tagovailoa | MIA | QB |
| 134 | Jake Luton | JAX | QB |
| 135 | Mo Alie-Cox | IND | TE |
| 136 | Duke Johnson | HOU | RB |
| 137 | Rashard Higgins | CLE | WR |
| 138 | Kenny Golladay | DET | WR |
| 139 | Jared Cook | NOR | TE |
| 140 | A.J. Green | CIN | WR |
| 141 | Kerryon Johnson | DET | RB |
| 142 | Richard Rodgers | PHI | TE |
| 143 | Kyle Rudolph | MIN | TE |
| 144 | Anthony Firkser | TEN | TE |
| 145 | Matt Breida | MIA | RB |
| 146 | Preston Williams | MIA | WR |
| 147 | Tyler Higbee | LAR | TE |
| 148 | Denzel Mims | NYJ | WR |
| 149 | Jakeem Grant | MIA | WR |
| 150 | Alshon Jeffery | PHI | WR |
| 151 | Michael Thomas | NOR | WR |
| 152 | Gerald Everett | LAR | TE |
| 153 | Marvin Hall | DET | WR |
| 154 | Cam Akers | LAR | RB |
| 155 | Deonte Harris | NOR | WR |
| 156 | Marcus Johnson | IND | WR |
| 157 | Cordarrelle Patterson | CHI | WR |
| 158 | Kalen Ballage | LAC | RB |
| 159 | Greg Ward | PHI | WR |
| 160 | Larry Fitzgerald | ARI | WR |
| 161 | Justin Jackson | LAC | RB |
| 162 | Olamide Zaccheaus | ATL | WR |
| 163 | Braxton Berrios | NYJ | WR |
| 164 | Adam Humphries | TEN | WR |
| 165 | Jeremy McNichols | TEN | RB |
| 166 | Jalen Guyton | LAC | WR |
| 167 | La'Mical Perine | NYJ | RB |
| 168 | Drew Sample | CIN | TE |
| 169 | Trey Burton | IND | TE |
| 170 | Carlos Hyde | SEA | RB |
| 171 | Devonta Freeman | NYG | RB |
| 172 | Tyler Eifert | JAX | TE |
| 173 | N'Keal Harry | NWE | WR |
| 174 | Greg Olsen | SEA | TE |
| 175 | Jalen Reagor | PHI | WR |
| 176 | Dion Lewis | NYG | RB |
| 177 | Kalif Raymond | TEN | WR |
| 178 | Sony Michel | NWE | RB |
| 179 | Isaiah Ford | MIA | WR |
| 180 | Ryan Izzo | NWE | TE |
| 181 | James O'Shaughnessy | JAX | TE |
| 182 | Jalen Richard | LVR | RB |
| 183 | Harrison Bryant | CLE | TE |
| 184 | Collin Johnson | JAX | WR |
| 185 | Chris Thompson | JAX | RB |
| 186 | Dan Arnold | ARI | TE |
| 187 | Tyron Johnson | LAC | WR |
| 188 | KhaDarel Hodge | CLE | WR |
| 189 | DeeJay Dallas | SEA | RB |
| 190 | Irv Smith Jr. | MIN | TE |
| 191 | Bryan Edwards | LVR | WR |
| 192 | Quintez Cephus | DET | WR |
| 193 | Zach Ertz | PHI | TE |
| 194 | Olabisi Johnson | MIN | WR |
| 195 | Jeff Smith | NYJ | WR |
| 196 | Andy Isabella | ARI | WR |
| 197 | Tyler Ervin | GNB | RB |
| 198 | Marquez Callaway | NOR | WR |
| 199 | Will Dissly | SEA | TE |
| 200 | John Hightower | PHI | WR |
| 201 | DeSean Jackson | PHI | WR |
| 202 | Travis Homer | SEA | RB |
| 203 | Ito Smith | ATL | RB |
| 204 | Chris Herndon | NYJ | TE |
| 205 | Alec Ingold | LVR | RB |
| 206 | Zay Jones | LVR | WR |
| 207 | Auden Tate | CIN | WR |
| 208 | D'Ernest Johnson | CLE | RB |
| 209 | Christian Blake | ATL | WR |
| 210 | Freddie Swain | SEA | WR |
| 211 | Jace Sternberger | GNB | TE |
| 212 | Alfred Morris | NYG | RB |
| 213 | Chris Hogan | NYJ | WR |
| 214 | Jacob Hollister | SEA | TE |
| 215 | Mike Thomas | CIN | WR |
| 216 | Jack Doyle | IND | TE |
| 217 | Tarik Cohen | CHI | RB |
| 218 | Cole Kmet | CHI | TE |
| 219 | Chad Beebe | MIN | WR |
| 220 | C.J. Board | NYG | WR |
| 221 | Samaje Perine | CIN | RB |
| 222 | Adam Trautman | NOR | TE |
| 223 | David Njoku | CLE | TE |
| 224 | Kaden Smith | NYG | TE |
| 225 | Durham Smythe | MIA | TE |
| 226 | AJ Dillon | GNB | RB |
| 227 | Austin Mack | NYG | WR |
| 228 | D'Onta Foreman | TEN | RB |
| 229 | Jesse James | DET | TE |
| 230 | Cameron Batson | TEN | WR |
| 231 | Parris Campbell | IND | WR |
| 232 | Troymaine Pope | LAC | RB |
| 233 | Adam Shaheen | MIA | TE |
| 234 | Equanimeous St. Brown | GNB | WR |
| 235 | Ryan Nall | CHI | RB |
| 236 | Corey Clement | PHI | RB |
| 237 | Foster Moreau | LVR | TE |
| 238 | Donovan Peoples-Jones | CLE | WR |
| 239 | C.J. Uzomah | CIN | TE |
| 240 | Ty Johnson | NYJ | RB |
| 241 | J.J. Taylor | NWE | RB |
| 242 | Jason Witten | LVR | TE |
| 243 | Pharaoh Brown | HOU | TE |
| 244 | Patrick Laird | MIA | RB |
| 245 | Brian Hoyer | NWE | QB |
| 246 | Jalen Hurts | PHI | QB |
| 247 | Malcolm Perry | MIA | RB |
| 248 | Jarrett Stidham | NWE | QB |
| 249 | Darrell Daniels | ARI | TE |
| 250 | Marcedes Lewis | GNB | TE |
| 251 | Ryan Griffin | NYJ | TE |
| 252 | C.J. Ham | MIN | RB |
| 253 | Mack Hollins | MIA | WR |
| 254 | JJ Arcega-Whiteside | PHI | WR |
| 255 | Jakob Johnson | NWE | RB |
| 256 | Gunner Olszewski | NWE | WR |
| 257 | Maxx Williams | ARI | TE |
| 258 | Mike Boone | MIN | RB |
| 259 | Trayveon Williams | CIN | RB |
| 260 | Ameer Abdullah | MIN | RB |
| 261 | Ryan Finley | CIN | QB |
| 262 | Levine Toilolo | NYG | TE |
| 263 | KeeSean Johnson | ARI | WR |
| 264 | Nathan Peterman | LVR | QB |
| 265 | Josh Adams | NYJ | RB |
| 266 | Antonio Callaway | MIA | WR |
| 267 | Elijhaa Penny | NYG | RB |
| 268 | Derek Carrier | LVR | TE |
| 269 | Donte Moncrief | NWE | WR |
| 270 | Tyler Conklin | MIN | TE |
| 271 | Vyncint Smith | NYJ | WR |
| 272 | Jason Huntley | PHI | RB |
| 273 | Nick Bellore | SEA | RB |
| 274 | Theo Riddick | LVR | RB |
| 275 | Lynn Bowden Jr. | MIA | RB |
| 276 | Chandler Cox | MIA | RB |
| 277 | Dalton Keene | NWE | TE |
| 278 | Brandon Dillon | MIN | TE |
| 279 | Trevon Wesco | NYJ | TE |
| 280 | Jordan Thomas | NWE | TE |