Degen Show (12/1/2020)
Your favorite Degens give you their NFL Week 13 Monday Night Football Picks and a recap of the week that was. Check back to see what they picked this weekend.
Powered by RedCircle
The Degens! App
Grab the Degens App hangout, shoot the breeze and get even more content.
Android:
https://play.google.com/store/apps/details?id=io.gonative.android.xmmkqw&hl=en
iOS:
https://apps.apple.com/us/app/id1527907647
Max's NFL Week 12 Recap
Touchdown
Point 1: Two Clinch Playoff Spots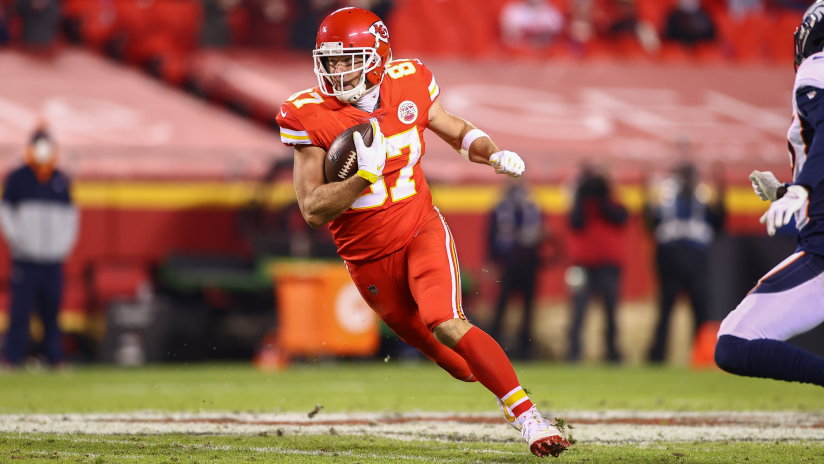 With wins yesterday, both the Saints and the Chiefs have clinched playoff spots. Both teams had to fight a bit for their wins yesterday as New Orleans beat Atlanta 21-16 and KC beat the Broncos only by a hair more with a 22-16 win.
The Broncos came out with a solid gameplan in the first half before Mahomes started doing crazy Mahomes things to pull away in the second half. For the Saints, Taysom Hill resembled more of a QB this week as he tossed 2 TDs while throwing for 232 yards.
Both teams are still hoping to secure the top seed and a first-round bye. Next week, KC plays a Dolphins team that is dangerous but beatable and the Saints play the (possibly Jalen Hurts-led) Eagles.
Point 2: Wentz Not Hurt But Hurts in Philly
Speaking of the Eagles, as just mentioned, the Eagles have themselves a bit of a QB issue going on after benching Carson Wentz yesterday to see what they have in Jalen Hurts. Hurts seemed to give the Eagles some momentum and for a little while there, I was totally expecting to get a chance to talk about a Packers loss today.
But alas, Green Bay won the game as Aaron Jones delivered a game-sealing 77-yard TD. Hurts ended the game 5-12 for 109 yards while tossing a TD and an INT. Not really stats to jump up and down about. As such, no decision has been made on next week's starter for Philly but you have to think there's no turning back now for them. Expect to see a full game of Hurts next week against that tough Saints' D.
Point 3: Never Bury the Hoodie
It was Panther last week and it was me, kinda, this week that buried the hoodie. I don't think I will ever actually bury the hoodie but I did think their playoff chances were going to be nonexistent this week as I expected the Chargers to get the win.
Well, it seems like Bill's streak of dominating rookie QBs continued as Justin Herbert got picked off twice in the Patriots' 45-0 blowout win over the Chargers. The Patriots' special teams scored 2 TDs and their offense was beyond vanilla. Cam Newton split time with Jarrett Stidham and in 2 passes, Stidham threw for almost as many yards (61) as Newton did (69, nice).
Despite the lack of a passing game, the Patriots won everywhere else on the field and improved to 6-6 on the season. It won't be an easy path forward with the Rams next week and the Dolphins and Bills after that. But until they are officially eliminated from the playoffs, don't bury them yet.
Point 4: Mayfield for MVP!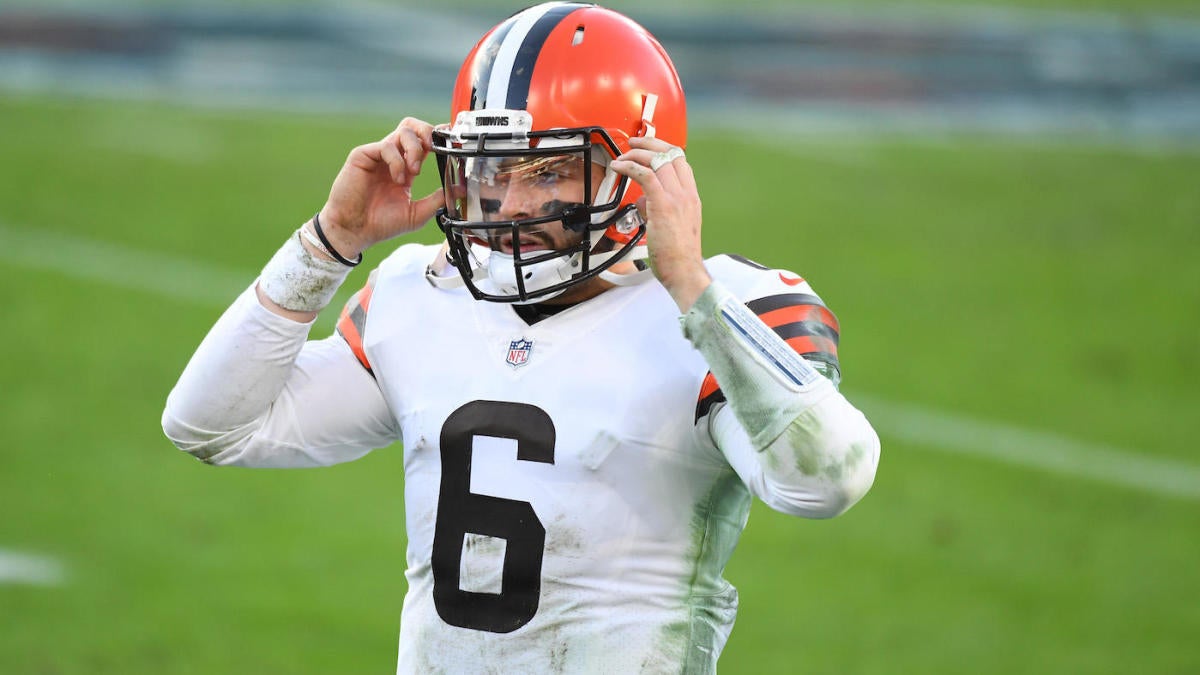 Well, not really, but man, Baker possibly had his best game ever yesterday as the Browns beat the Titans and improved to 9-3 on the season. The win guarantees the Browns a winning season for the first time since 2007 – Romeo Crennel's lone winning season in Cleveland.
Mayfield threw for 334 yards and 4 TDs as the Browns outlasted Tennessee 41-35. Cleveland managed to hold Derek Henry in check as they limited him to only 60 yards on the ground. A lot of that had to do with the Titans playing from behind for most of the game. Tannehill and crew did make it interesting but couldn't finalize the comeback. The game once again demonstrated the baffling nature of the Titans who look like world beaters one week and a fringe playoff team the next.
Point 5: Beasts of the Least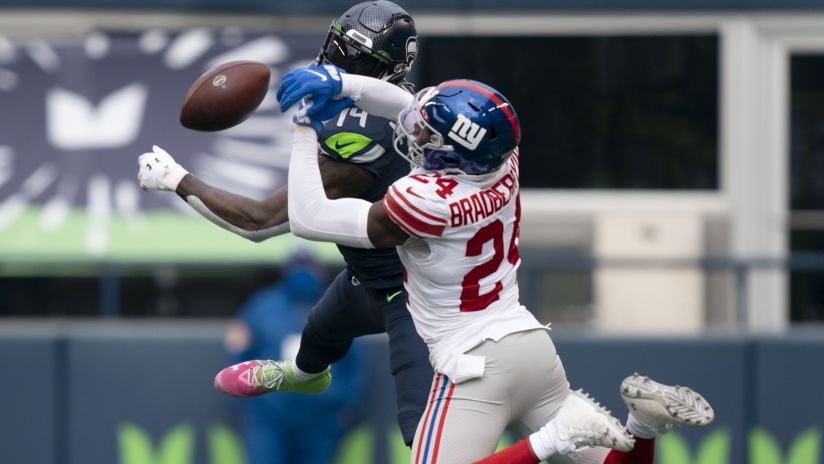 The Giants, led by Colt McCoy, kinda, beat the Seahawks in Seattle yesterday. In reality, it was the Giants defense and their running game (Saquon who?) that beat up Seattle to secure a 17-12 victory. The win improved the Giants to 5-7 on the year and puts them in firm control of the NFC East title.
The Seattle loss dropped them back into a tie for first place in the NFC West as the Rams were able to bounce back and get a big win over the Cardinals. The Cardinals are now on the outside looking in to the playoffs as the Vikings barely beat the Jaguars yesterday to improve to 6-6 on the year. But there's so many teams bunched together right now in the NFC that I can't make heads or tails of who will make the playoffs.
In fact, looking at the 7th seed in the NFC right now is an exercise in advanced algorithms that maybe Rich's Excel can calculate. I'll sum it up this way: It's a fucking mess.
Point 6: Post-Coach Bump Strikes Again
The Lions got their post-coach bump win as interim coach Darrell Bevell let Matt Stafford go crazy in the Lions' comeback win over the Bears. Stafford threw for 402 yards and 3 TDs while old man Peterson ran in 2 TDs to help Detroit secure the 34-30 win.
The Bears have now lost 6 in a row and I can almost vision Panther's shit eating grin about my Bears season win total betting fading away week-by-week. The Bears did get a pretty good performance by Mitchell Trubisky and David Montgomery possibly ran for more rushing yards this game than the Bears have accumulated this season. It just wasn't good enough to overcome the post-coach bump.
Extra Point: Ineptitude or tanking?
With the Jets, I would say anything is possible when it comes to losing. For example, if you told me the Jets were beating a team with 40 seconds left in the game and found a way to lose, I wouldn't be shocked at all. But yesterday's loss doesn't seem like typical Jets' awfulness. It's not that the Jets lost. It's how they lost.
There was 5 seconds left in the game and the Raiders only shot to win was a Hail Mary play. Dating back 15 years, no team in the NFL in the same situation (and that's 252 plays) had rushed more than 6 guys. The thought has always been to send more guys back to the secondary and ensure a receiver has at least 2 guys covering him.
It doesn't always work, of course. We saw Deandre Hopkins pull down a Hail Mary about a month ago. But it does reduce the chances of a TD catch significantly. So why did Gregg Williams and the Jets go for an all-out blitz and leave man to man coverage in the secondary? It's possible that Williams wanted to try something crazy here because he is an aggressive dude and figured no team would expect that.
But if you believe in Occam's Razor the answer is simple: the Jets management wants this team to lose. And Gregg was a good soldier who found a way to do it. The Jets will win a game this season only if Jacksonville wins another. And Jacksonville will only win another once the Bengals win another.
So be prepared for some more questionable losses for the Jets.
Max's NFL Week 13 Monday Night Football Picks
Washington at Pittsburgh
Spread: PIT -6.5 (Lean Steelers)
Total: 43.5 (Lean Over – 50)
Predicted Score: Steelers 30 – Washington 20
Overview: It's really hard to determine what is going on with Pittsburgh right now. Their season has been in flux because of opposing team's COVID issues and their schedule has been crazy. They played a Wednesday game last week and now a Monday game this week. We know they have one of the best coaches in the game, but even this shit has to be wearing on him.
The Washington team, on the other hand, will be well-rested after their Thanksgiving win over the Cowboys. Washington is getting steady play at QB from Alex Smith, a good rushing attack from Antonio Gibson and some aggressiveness from their defense. The Giants might be in control of the East, but the Washington collective isn't out of it yet.
A shocking win to break up the Steelers' perfect season would ensure the Washington team keeps with the Giants. But can it happen? Possibly. The Washington offense is not stellar but they can run the ball and the Steelers defense gives up 4.4 yards per rush play.
But I worry about Alex Smith's mentality under pressure and the Steelers' defense is the best in the league at that. They have 41 sacks on the season and a few big hits on Smith could have him playing in panic mode and not his typical game manager ways.
With two solid defenses, you'd expect this to be a grind of a game. However, I do think some points can be scored because of some turnovers here and Pittsburgh should come out with another win. I just can't bet them here.
Leaning the Steelers.
Buffalo at San Francisco
Spread: SF -1 (Lean Bills)
Total: 47 (Lean Over – 49)
Predicted Score: Bills 26 – 49ers 23
Overview: The 49ers aren't out of the playoffs just yet. Their defense is trending up and with Richard Sherman returning, this could be a tough week for Josh Allen. And with the Niners' rush defense being pretty solid, this will be no cakewalk for the Bills.
Offensively, the Niners are also getting a bit healthier. They still have Nick Mullens at QB, but Raheem Mostert, Tevin Coleman, Deebo Samuel and Brandon Aiyuk are all healthy and give Mullens his most options since taking over for the injured Jimmy G.
The Bills' defense has been beaten many times this season but like San Francisco, they are getting healthier. Their rush defense, in particular, will need to step up against Mostert this week. I do expect the Bills to have what it takes to get a much needed road win this week but I cannot confidently bet them – even getting a point.
The Niners have been an unlucky team this year and now that they are getting players back, I don't know what to think of them. They could be the team that beat my Rams last week and if so, it could be a team to worry about down the stretch.
I'll lean the Bills.