Degen Show (12/5/2020)
Your favorite Degens give you their NFL Week 13 Picks. Check back to see what they thought of the early lines.
Powered by RedCircle
The Degens! App
Grab the Degens App hangout, shoot the breeze and get even more content.
Android:
https://play.google.com/store/apps/details?id=io.gonative.android.xmmkqw&hl=en
iOS:
https://apps.apple.com/us/app/id1527907647
Max's NFL Week 13 Picks
Detroit at Chicago
Spread: CHI -3 (Lean Lions)
Total: 44.5 (Bet Under – 44)
Predicted Score: Lions 24 – Bears 20
Overview: In the early days of this season, Mitchell Trubisky was the starter for the Bears and he pulled out a week 1 win over the Lions. In fact, the Lions are a team that he shows up to put his best numbers. The Lions have issues guarding tight ends so expect Trubisky to connect with Jimmy Graham this week often.
The Bears have the second fewest yards per game – only ahead of the Jets. They should be able to put up some yards on the terrible Lions defense.
But it will all be for nothing. The Lions will get their post coach bump and win this game against a Bears team that is free falling. Stafford is poised for a great game and Patricia's departure will give him the boost he needs.
I can't bet Detroit here, but definitely a lean.
Cincinnati at Miami
Spread: MIA -11.5 (Lean Dolphins)
Total: 42.5 (Bet Under – 40)
Predicted Score: Dolphins 28 – Bengals 12
Overview: It's not been decided if Tua will play this week but if he can go, I expect him to play. Mostly because this is a winnable game and if he struggles, it won't matter since the Miami defense will probably put up enough points to win the game.
Miami is a better team with Fitzpatrick as the starter. How much better? With Fitz at QB they are the 18th ranked offense. With Tua, they are the 31st. It's a big difference for sure. But again, no matter who the starter is, this will be an easy win for Miami.
Cincinnati will be rolling Brandon Allen – yes another fucking Allen – as their QB and without Joe Mixon for the year, the true mustache in the league will have to get the ground game going against a Miami team that does allow 130 rushing yards per game. So something to consider for the total here.
Miami wins, they should cover, but it's chalky for me so I can only lean the Dolphins.
Indianapolis at Houston
Spread: IND -3.5 (Lean Colts)
Total: 51 (Lean Over – 54)
Predicted Score: Colts 30 – Texans 24
Overview: Indianapolis is the 7th best defense against the run in the league and Houston averages 84 rushing yards per game. That ranks second worst in the league only better than the Bears. So it doesn't matter which Johnson ends up starting for the Texans this week, it will once again be the Deshaun Watson show.
Watson will be without his top receiver as Will Fuller will miss the rest of this season and the first game next season because he listened to a doctor, blah, blah, blah. So Brandin Cooks will slide into the top role and Keke Coutee will get a chance to shine.
For the Colts, they are trying to shake off that big loss to the Titans and stay relevant in the AFC Playoff Picture. They get DeForest Buckner and Denico Autry back off the COVID list. That should help their defense bounce back after giving up a shit ton of points and yards last week.
The Texans are the sexy pick for an upset but I'm not feeling it. Colts should win and probably cover, but I'll only lean them.
Jacksonville at Minnesota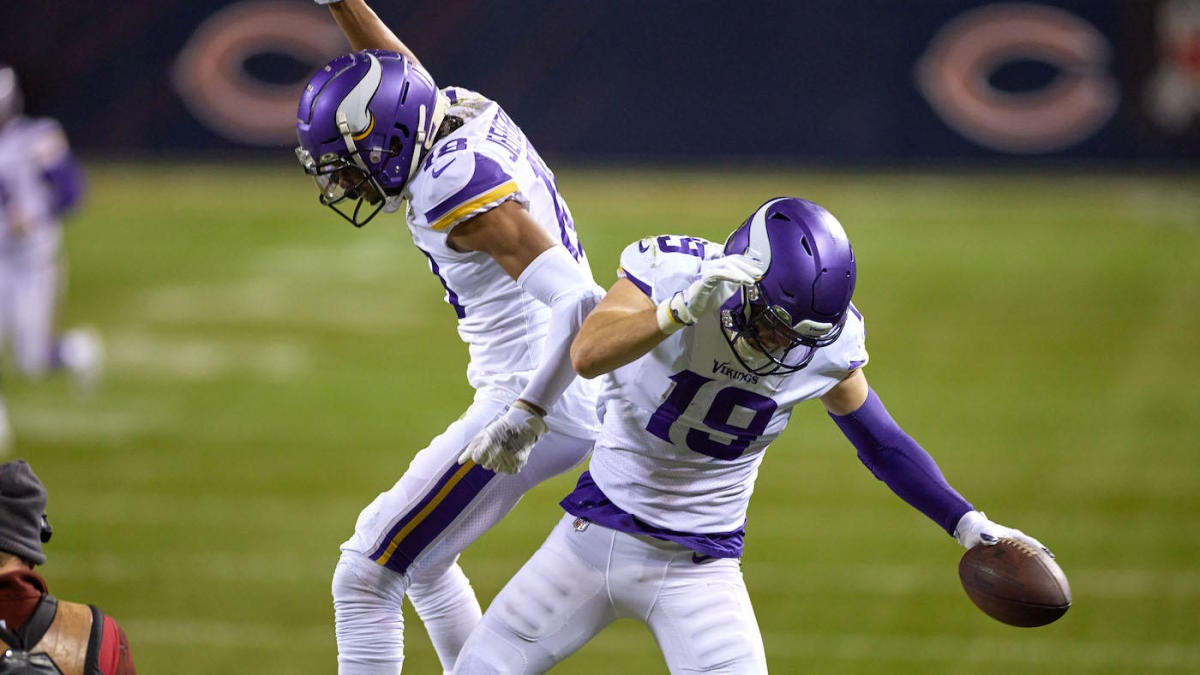 Spread: MIN -10.5 (Lean Jaguars)
Total: 51 (Bet Under – 50)
Predicted Score: Vikings 29 – Jaguars 21
Overview: The Vikings have a great chance of being .500 after this week and there's a chance they end up with 8 wins on the season. That would be a huge accomplishment for a team that started 1-5. But its still a disappointment of a season for Minnesota.
There's some silver linings for sure. There are one of the best offenses in the league and Kirk Cousins has looked fantastic recently. Dalvin Cook is an unstoppable force and with Thielen coming back, they have their full array of weapons along with rookie Justin Jefferson and tight end Kyle Rudolph. The Jags cannot defend at all and Minnesota should be poised for a big day.
That all said, I cannot lay two scores on the Vikings. Not enough faith to bet the Jags, so it'll only be a lean.
Las Vegas at NY Jets
Spread: LV -8 (Bet Raiders)
Total: 46 (Bet Under – 43)
Predicted Score: Raiders 30 – Jets 13
Overview: At 6-5, the Raiders' playoff hopes are still there, but not as good as they were when they were 6-3. Consecutive losses have been a bummer for Chucky and crew but what better way to get in the win column than playing the Jets.
Adam Gase finally came out and said he impacted the development of Sam Darnold. Well no fucking shit. And the Jets best strategy this week is to avoid relying on Darnold and just give the ball to old man Gore to run through the Vegas defense.
Josh Jacobs is out for the Raiders but we can expect a bounce back week from Derek Carr to help score some points. Worth a fantasy start? I'll defer to Rich there since he's in love with Carr as a fantasy QB.
Am I in love with a road dog, traveling cross country as an 8 point road favorite? I am when they play the Jets. I'll bet Las Vegas.
New Orleans at Atlanta
Spread: NO -3 (Bet Falcons)
Total: 45.5 (Lean Over – 52)
Predicted Score: Saints 27 – Falcons 25
Overview: Week two without Drew Brees still resulted in a Saints win, but Taysum Hill didn't light the world on fire with a 78 yard and 1 INT performance. He did add in 44 yards on the ground with 2 TDs but these stats are in Cam Newton territory and not exactly what the Saints were hoping for.
The Denver defense managed to contain the passing game by putting pressure on Hill and if the Falcons can do the same, it'll put the pressure once again on the New Orleans running game. They combined for over 220 yards last week so they should be up to the challenge.
Hill was able to navigate the Falcons' defense just 2 weeks ago and the Saints' defense did a great job of creating turnovers and disrupting the running game for Atlanta. New Orleans should get another win this week, but with some footage on Hill, I think Raheem Morris will be able to contain Hill a bit more this week and keep it close.
I'll bet the Falcons.
Cleveland at Tennessee
Spread: TEN -5.5 (Bet Browns)
Total: 53.5 (Lean Over – 55)
Predicted Score: Titans 29 – Browns 26
Overview: Two 8-3 teams go at this week and holy shit, one of them is the Cleveland Browns. Cleveland has won 3 in a row but narrowly beat the Jaguars last week. The Titans are coming off of one of their most decisive wins of the season by thumping the Colts.
Cleveland rushes for 161 yards per game and Tennessee rushes for 158. That ranks 1st and 2nd in the league. You will imagine that both defenses will be focused on stopping the run so it'll come down to Ryan Tannehill versus Baker Mayfield. Yikes.
I still think the running backs will get theirs in this game and while Tennessee should get the win, I am not sure they cover this one. I'll bet the Browns.
NY Giants at Seattle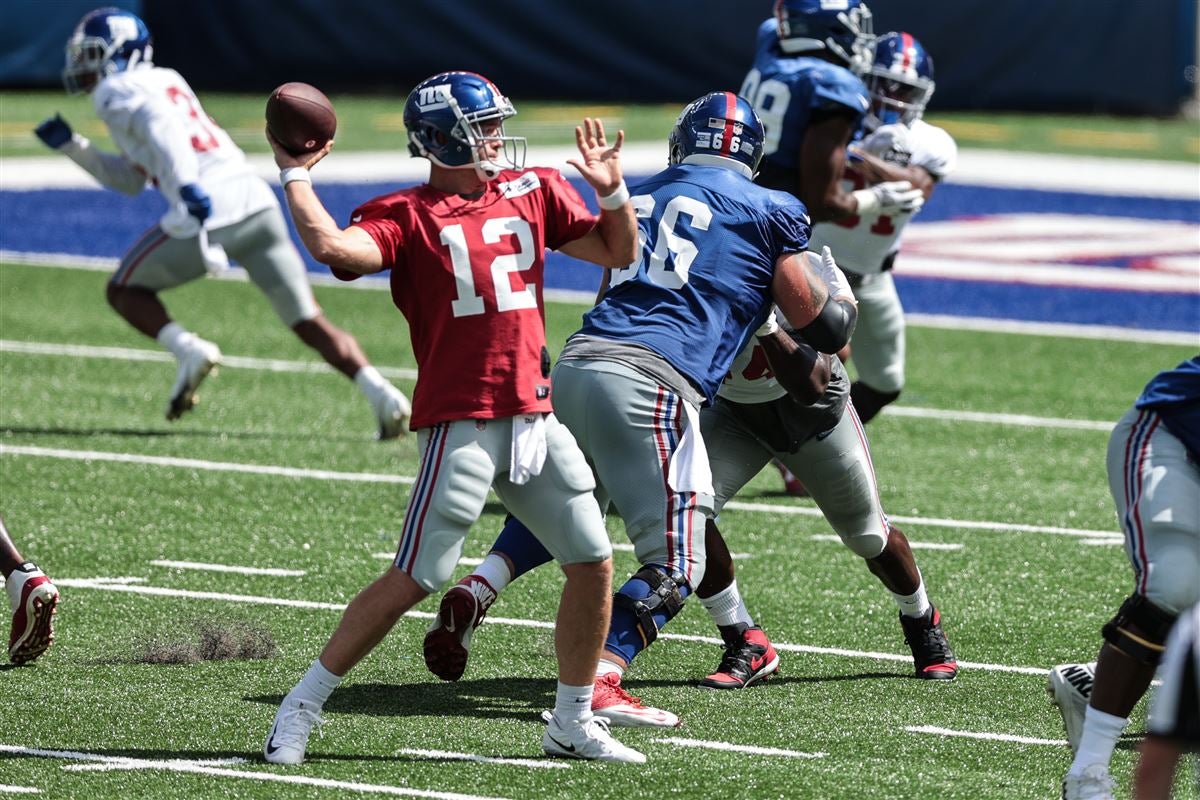 Spread: SEA -11 (Lean Seahawks)
Total: 47 (Bet Over – 50)
Predicted Score: Seahawks 31 – Giants 19
Overview: The Giants have won 3 straight and are in the drivers seat of winning the NFC East with their beefy 4-7 record. Unfortunately for them, they face off against the Seahawks this week and a loss could mean an 8-8 record at best. Daniel Jones is listed as doubtful and Colt McCoy is expected to start.
Which means the Giants will try to go to the red hot Wayne Gallman this week. The problem is, Seattle has the third best rushing defense in the league and only gives up 89 yards per game on the ground. Conversely, the Seahawks have reestablished their run game with a healthy backfield but face a pretty stout Giants run defense that is 5th best in the league.
Where Seattle can, and will get to the Giants, is in the air. DK Metcalf was hounded by Darius Slay last week and put up 177 yards. He will get the attention of James Bradberry this week which will leave Tyler Lockett matched up against a burlap bag of shit in the secondary.
I have the Seahawks winning this one and covering. But it's a tad bit too much chalk that I want to eat so I will only lean Seattle.
LA Rams at Arizona
Spread: LAR -3 (Lean Cardinals)
Total: 48 (Bet Over – 51)
Predicted Score: Rams 26 – Cardinals 25
Overview: The Rams shit the bed last week and squandered a huge chance to win the NFC West. They still have a good shot at the playoffs and a win this week would include their playoff chances up to 94%. A loss by the Cardinals would drop them to 6-6 and reduce their playoff hopes to under 40%.
Kyler Murray looked banged up in the Cardinals' loss to the Patriots last week. And its not certain how bad his shoulder actually is. This team needs Murray to be on top of his game to have any chance of making the playoffs. If it wasn't for his heroics 3 weeks ago against Buffalo, this team would actually be on a 4 game losing streak. In fact, over their last 5 games, they have a -8 point differential – meaning they are winning or losing close games.
And I expect more of the same here. We know the Rams' defense will be up to the task of guarding Murray and Deandre Hopkins. Arizona won't be able to run on one of the best rush defenses in the league so offense will be tough to come by.
Where the Cardinals can make up ground is by forcing turnovers against the Rams' offense. Goff better limit those today if he expects to keep his job. Ultimately I think the Rams can get a solid win this week but I don't think they cover this one on the road.
I'll lean the Cardinals.
Philadelphia at Green Bay
Spread: GB -9 (Lean Packers)
Total: 49 (Bet Over – 52)
Predicted Score: Packers 33 – Eagles 19
Overview: Not sure if I have apologized enough for my bashing of the Packers so here we go. The Packers are a fine team. They beat the teams they are expected to beat. They should be able to beat the Eagles this week. Go cheeseheads.
There. Good?
The Packers are coming off a trouncing of the Bears and host an Eagles team that has lost 3 in a row and have a QB controversy brewing. What better time for Carson Wentz to dust off his old winning ways and have a huge game.
Only, no. That's not happening. Wentz continues to get sacked at a crazy rate and its causing him to force throws. The dude has been sacked 46 times this season and has resulted in him thrown 15 INTs and 3 fumbles.
For the Packers, I can't argue that Rodgers isn't having a hell of a year. In fact, if you download and listen to every single episode, you would know I like him as a value play for MVP. Since losing a bad game to the Eagles last season, Rodgers has thrown 53 TDs to 7 INTs. He's on pace to beat Drew Brees as the fastest QB to 400 TD passes.
And Rodgers will add a few more to that tally this week. Packers will win. They should cover. But I won't bet them. Lean Green Bay.
New England at LA Chargers
Spread: LAC -1.5 (Lean Chargers)
Total: 47 (Bet Under – 44)
Predicted Score: Chargers 25 – Patriots 19
Overview: Jimmy Clausen was a Notre Dame QB that had a cup of coffee in the NFL. He played 22 games over the course of 6 seasons with the Panthers, Bears and Ravens. He also has the distinction of throwing for 3 TDs and 9 INTs in the 2010 season for a 0.33 TD:INT ratio.
Why do I bring this up? Cam Newton has 4 TDs and 9 INTs so he's entered Jimmy Clausen territory this season. He has a chance to get back on track this week against an exploitable Chargers defense. I'm just not sure if he can keep up with Justin Herbert.
The rookie has been stellar this year and has 6 games with over 300 passing yards. Bill usually handles rookie QBs fairly well, but this will be one of his biggest challenges ever.
We keep talking about not being ready to bury the hoodie but the Pats need to play flawless from here on out. This could be the week their playoff hopes die. I'll lean the Chargers.
Denver at Kansas City
Spread: KC -14 (Bet Chiefs)
Total: 50.5 (Bet Over – 52)
Predicted Score: Chiefs 33 – Broncos 19
Overview: The Chiefs and Broncos play each other twice a season so there's a lot of data to go on in determining how this game will play out. Looking over their last 3 games as a sample. KC has outscored Denver 96-25. So if you are staring down a 2 TD spread and wondering if they can cover the answer is yes.
Drew Lock is presumably going to get the start after missing last week with COVID 19 violations. He's had a tumultuous season but has proven he can put up some numbers. The KC defense has been iffy lately, but expect Spags to gameplan well in this one and put pressure on Lock to make plays.
That should lead to turnovers and good field position for the Chiefs. With less field to work with, Mahomes could put up only 300 yards this week and not 400. Either way, this will be another lopsided one and the Chiefs will win by at least 2 TDs.
I was saving my chalk up for this one. I'm betting KC.