Degen Show (12/12/2020)
Your favorite Degens give you their NFL Week 14 Picks. Check back to see what they thought of the early lines.
Powered by RedCircle
The Degens! App
Grab the Degens App hangout, shoot the breeze and get even more content.
Android:
https://play.google.com/store/apps/details?id=io.gonative.android.xmmkqw&hl=en
iOS:
https://apps.apple.com/us/app/id1527907647
Max's NFL Week 14 Picks
Tennessee at Jacksonville
Spread: TEN-7 (Bet Titans)
Total: 52.5 (Bet Over – 54)
Predicted Score: Titans 32 – Jaguars 22
Overview: Rich mentioned on the DFS show about how Derek Henry is a must start this week. Looking at Henry's stats against the Jaguars makes it easy to understand why. Add to the fact that Jacksonville gives up the 3rd most rushing yards per game in the league and we know the Titans will be running all over the Jaguars.
But the offense won't stop there.
I expect Tannehill to get in on the action too in a much-needed win for Tennessee this week. Tennessee has been a bipolar team this season and haven't always shown up against lesser teams but they will this week in a win and cover. I'll bet the Titans.
Dallas at Cincinnati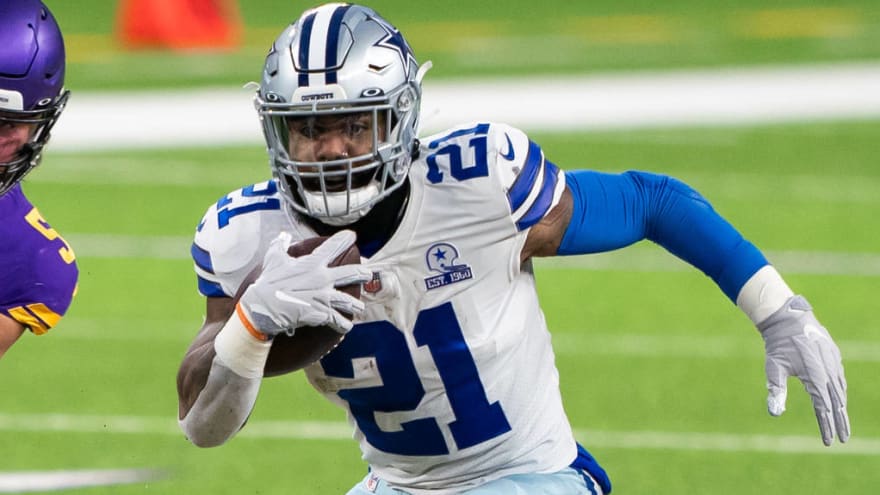 Spread: DAL -3.5 (Lean Cowboys)
Total: 43 (Bet Under – 34)
Predicted Score: Cowboys 22 – Bengals 12
Overview: Andy Dalton returns back to the place he called home his entire career. With the loss of Joe Burrow for the season, maybe Cincinnati would like to have Dalton back. He's done a good job of losing for the Cowboys so improving their draft pick with Dalton at the helm would certainly be nice for the Bengals. But they've been fine in that category with Brandon Allen at QB.
Both teams have motivation to lose this game as the loser will solidify the 3rd pick in the draft next year. The Cowboys might not even need to tank this one. Their defense has been atrocious – especially with their league's worst rushing D that should make Gio Bernard look like Joe Mixon.
My metrics say Dallas should run away with this one but lord knows I can't bet them again. I'll lean the Cowboys.
Arizona at NY Giants
Spread: ARZ -2.5 (Lean Cardinals)
Total: 45 (Lean Over – 48)
Predicted Score: Cardinals 28 – Giants 20
Overview: These are two teams heading in seemingly different directions. The Giants have won 4 in a row and possibly should be 5 – losing a close one to the Bucs. The Cardinals have lost 4 of 5 and possibly should be 5 – if it weren't for that Hail Mary against the Bills. So it's tough for me to look at my metrics here and love what they are saying about the Cardinals.
The fact is their points per game are down about 6 points per game over their last 3 while the Giants are up 2 points per game in the same stretch. That puts them much closer than the season totals indicate. The Giants' defense is playing well and are coming up a fantastic performance of shutting down Russell Wilson. We will see if they do the same against a somewhat slumping Kyler Murray.
Daniel Jones is questionable this week and not sure if he plays. With him out, I think the Cardinals go on the road and douse some cold water on the Giants' NFC East title chances – but I can't bet them. Lean the Cardinals.
Houston at Chicago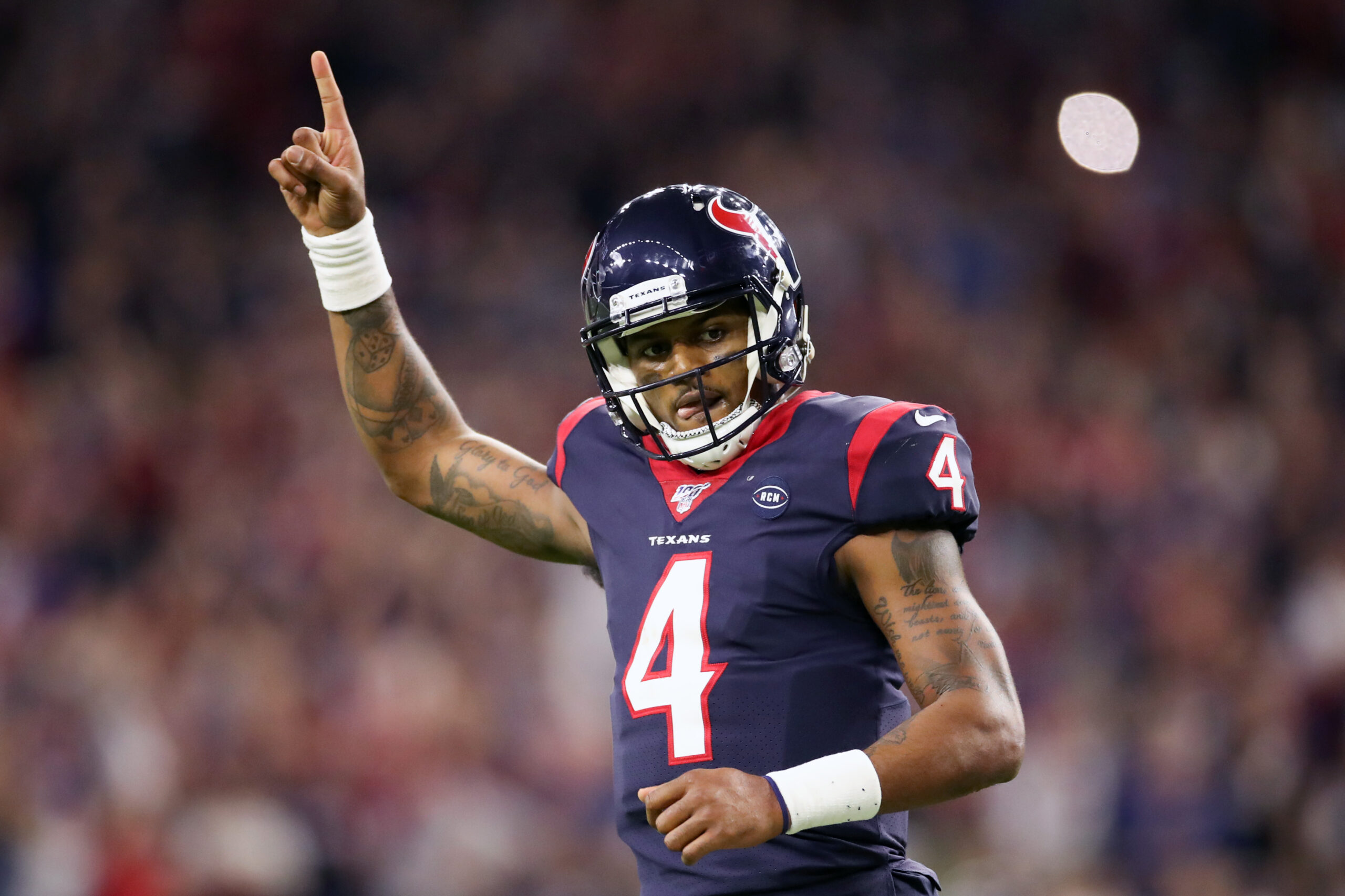 Spread: HOU -1 (Bet Texans)
Total: 45.5 (Bet Over – 48)
Predicted Score: Texans 25 – Bears 23
Overview: Two close losses stand in the way of the Texans being right in the conversation of a playoff spot in the AFC. At 4-8, they still have a chance to finish strong and play spoiler to some teams – but it was a big Bill O'Brien hole to dig out of early on and they will fall short.
For the Bears, fuck, well, it was looking like a good season totals over bet for a little while. But 6 consecutive losses ruined that payout for me. Issues at QB – which will be magnified this week as Mitch Trubisky faces off against a guy he was drafted over – aren't the only problem. The Bears have not been able to run the ball and the only team with less rushing yards per game is the Texans.
Chicago should be able to get a run game going against the second worst run D in the league but they might need to abandon that plan if the Bears' D can't remember how to stop the pass. If Chicago finds themselves in a deficit it will be up to Mitch to get that offense going.
Good luck with that.
I'll bet the Texans here.
Denver at Carolina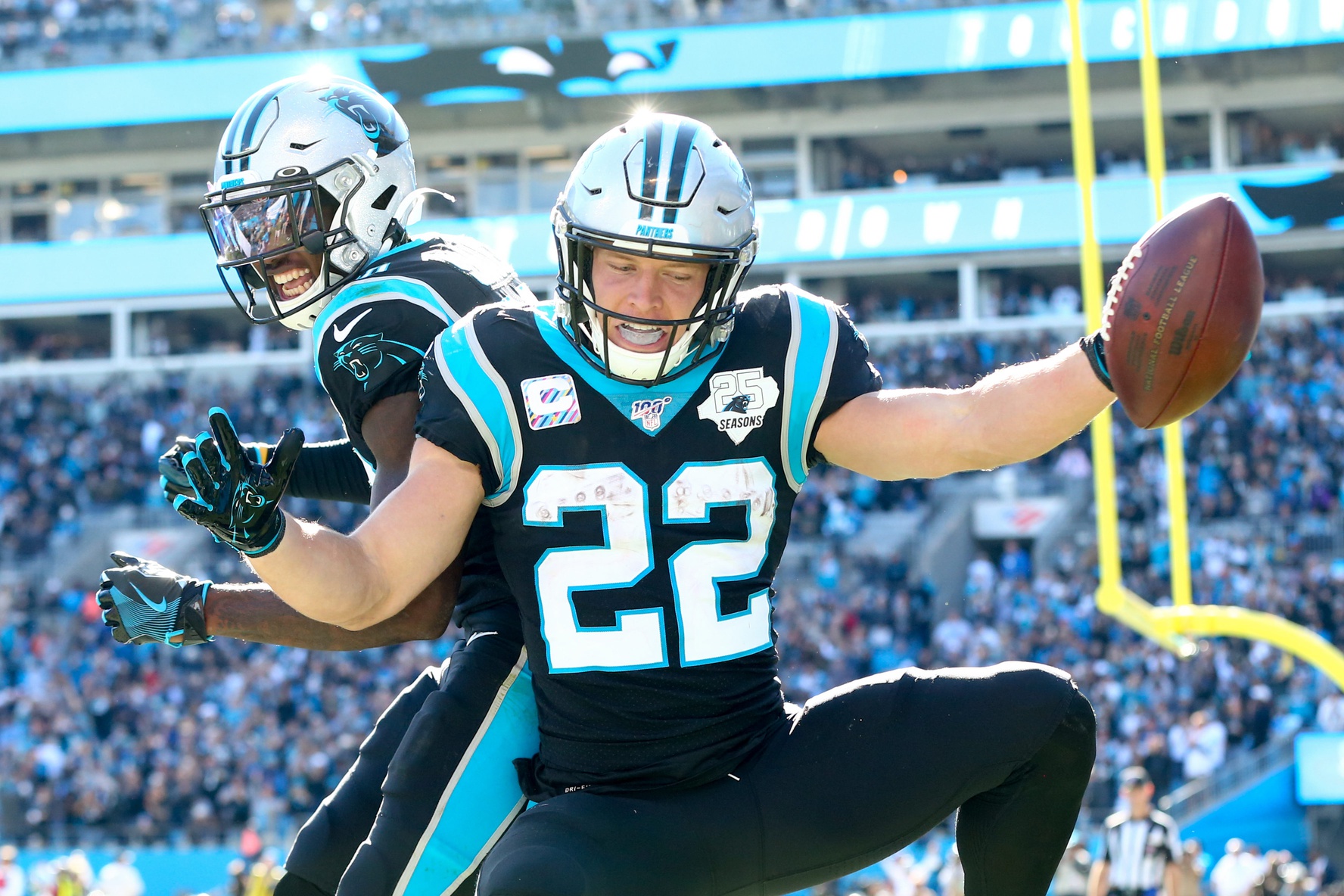 Spread: CAR -3 (Lean Panthers)
Total: 45.5 (Lean Under – 43)
Predicted Score: Panthers 25 – Broncos 18
Overview: Record-wise, these teams look evenly matched. But perception-wise, the Panthers appear to be far superior. That is definitely the case on offense as the Panthers put up a lot more yards per game and about 5 more points per game. Two of the Panthers' last 3 losses were by 2 points per less and to teams that are .500 or better.
The Broncos, on the other hand, have not looked great in their losses – with an exception of last week's efforts against the Chiefs. The Broncos defense is not what it used to be but still can sack QBs and could give Teddy Bridgewater some problems this week.
Carolina should get the win here but I'm not comfortable betting them. I'll lean the Panthers.
Minnesota at Tampa Bay
Spread: TAM -6.5 (Bet Vikings)
Total: 53 (Lean Over – 58)
Predicted Score: Bucs 30 – Vikings 28
Overview: The Vikings currently have the 7th seed in the NFC playoffs and a win this week would put them at #6 and drop the Bucs down to 7. It's been quite a turnaround for the Vikings as they started the season 1-5. Right now, that loss to the Cowboys must be haunting them.
For Tampa, they have lost 3 of 4 games and aren't the mighty team many thought they were. It's still too early to write them off – but they show a lot of the same issues that hurt them last year. Their secondary is not very good and their offense ranks 17th in giveaways per game with Tom Brady on pace to have his most interceptions in a season.
Despite their issues, they are pretty great against the run and it should make for a rough week for Dalvin Cook. The Bucs are coming off a bye and should be ready to get a big win. It's just too many points for them to cover.
I liked the Vikings earlier in the week and I'll stick with them now. Betting Minnesota.
Kansas City at Miami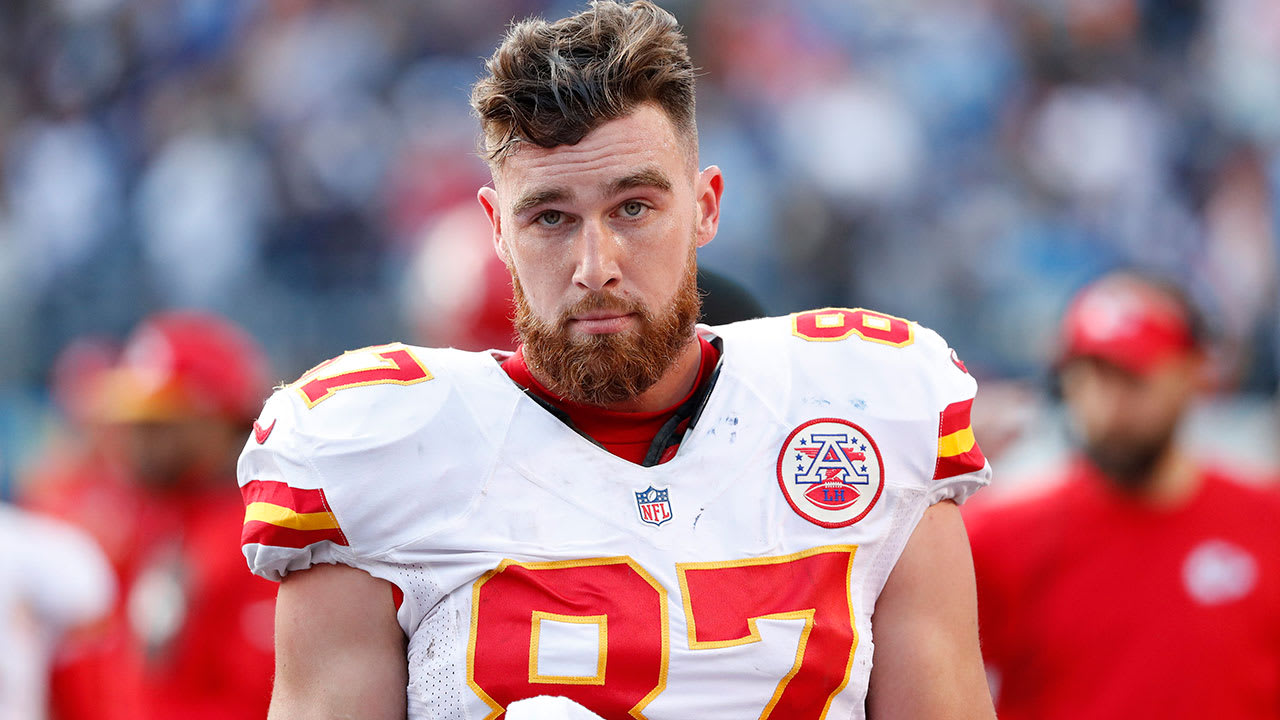 Spread: KC -7.5 (Lean Dolphins)
Total: 50.5 (Bet Over – 55)
Predicted Score: Chiefs 30 – Dolphins 25
Overview: The Chiefs were tested by the Broncos last week but I chalk that up to familiarity and typical tight nature of divisional games. But we should raise some red flags if they struggle again this week. Yes, Miami's defense is damn good and can put up more points than some NFL offenses. But the Chiefs speed and versatility should be able to exploit some of Miami's weaknesses. I expect Tyreek Hill to get the better of Xavien Howard and the rest of KC's offense to thrive as a result.
Defensively, KC's secondary has done well in creating turnovers and it could be a down week for the rookie QB for Miami. Tua has yet to throw and INT this season but that will change this week.
I like KC to be leading this one most of the game and the Dolphins to sneak in a backdoor cover. As such, I will lean Miami.
Indianapolis at Las Vegas
Spread: IND -2.5 (Lean Raiders)
Total: 51.5 (Lean Over – 53)
Predicted Score: Colts 27 – Raiders 26
Overview: This is my chance to convince Panther that the Raiders are a good team. Only, I'm not going to do that. The Raiders are middle of the pack in both offense and defense and are coming off what should have been a loss to the Jets. They are also a team that has struggled to win in their new home and are facing a team this week that doesn't miss a beat on the road.
The Raiders' rushing game has suffered because of the injuries to Josh Jacobs and now they face one of the league's better rush defenses. That will put pressure on Derek Carr to make some big plays and go tit for tat with Old Man Rivers.
That will be tough if he spends a good portion of the game on his back. The Raiders have been giving up sacks a lot lately and that's been against lesser defenses. Remember, a few weeks ago, the Colts were the #1 defense in the league.
The Raiders need a win to stay in the playoff picture but they will come up a tad short this week. I'll still lean them with the points though.
Green Bay at Detroit
Spread: GB -7.5 (Lean Packers)
Total: 55.5 (Lean Under – 55)
Predicted Score: Packers 33 – Lions 22
Overview: The Lions got their post coach bump last week but now its time to face reality. Their team sucks. Their defense needs to be rebuilt from the ground up and their offense is a mix of aging talent and low ceiling youth. Now they get the pleasure of being beaten up by a team that pads their win column by beating up teams much like the Lions.
Rodgers and the Packers should have a big game this week. It makes me depressed that this won't be a playoff week in my fantasy league. If the Vikings lose and the Packers win, Green Bay clinches the NFC North.
I have the Packers winning this one by double-digits but I can't muster the strength to say the word bet here. I'll lean Green Bay.
Atlanta at LA Chargers
Spread: ATL -2.5 (Lean Chargers)
Total: 49.5 (Lean Under – 47)
Predicted Score: Falcons 24 – Chargers 23
Overview: The Chargers are 3-9 and you can argue they should have more wins on the season. They have lost some close games and Justin Herbert is usually enough to keep them in games. Those statements do not describe the loss they will look to rebound from. And it won't be a cakewalk against an improved Falcons defense.
The Falcons blew a chance to upset the Saints last week but have looked good over their previous 3 wins. They have a slim chance at a playoff spot but a tough schedule after this week. Raheem Morris is in a weekly job interview so his team should be ready to play again this week and sneak out a win.
I'm just not sure they cover. I'll lean the Chargers.
New Orleans at Philadelphia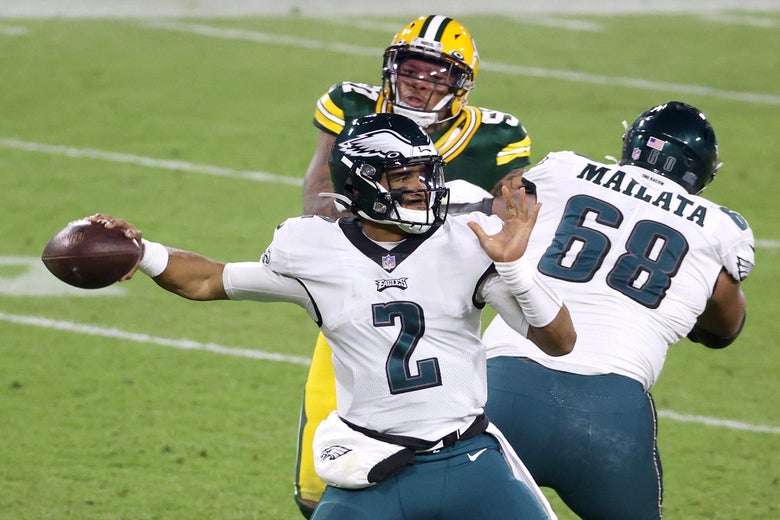 Spread: NO -7 (Bet Saints)
Total: 43 (Lean Over – 50)
Predicted Score: Saints 30 – Eagles 20
Overview: Jalen Hurts will get the start in Philly and not everyone in the Eagles' locker room is thrilled with that. Yes, Carson Wentz' inconsistent play warrants the benching, but the drafting of Hurts to begin with was a sign that the Eagles' management might have already started looking past Wentz as their QB.
The problem is, I don't think Hurts will be an upgrade. The Eagles' offense has had numerous injuries – specifically the offensive line that has allowed Wentz to be sacked 50 times. Being under constant pressure is one way to throw erratic passes. In Hurts' short time on the field he was sacked 3 times and threw an INT.
The Saints' defense is arguably the best in the league. It should be a rough day for the rookie QB. Drew Brees is eligible to return this week but I don't think he will. Playing time to prep for the Chiefs' matchup would be nice, but with almost no practice this week, it would not be in his best interest to force a start.
The Saints should win this one and they should cover. I'll bet New Orleans.
Washington at San Francisco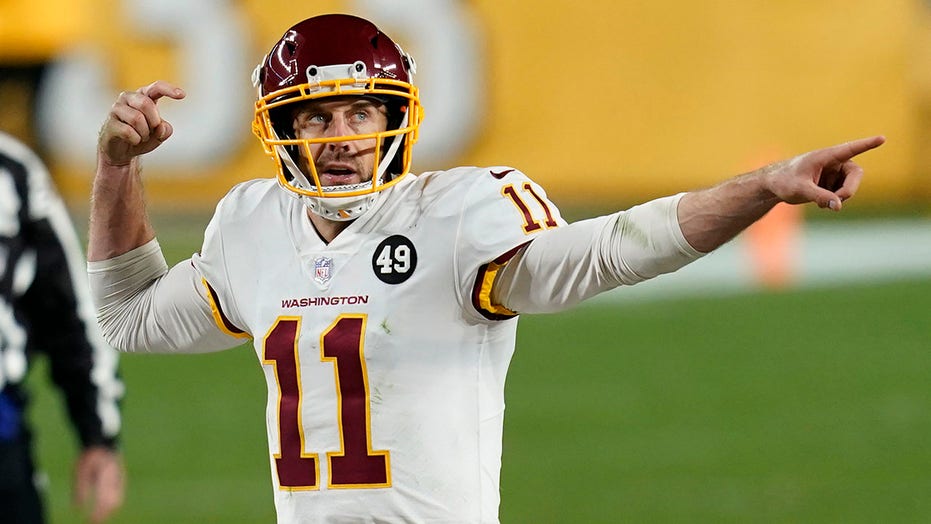 Spread: SF -3 (Lean Washington)
Total: 43.5 (Lean Over – 45)
Predicted Score: 49ers 24 – Washington 21
Overview: The Washington defense has been a force all season but has really looked consistent the past few games. I think a lot of that has to do with having a steadier offense and not being put in tough field position situations as Alex Smith is not a turnover machine. 3 of his 5 interceptions came in his first start against the Giants and he didn't give one up against a tough Steelers defense last week.
Smith won't dazzle you with his numbers. He averages a meager 5.6 yards per pass attempt – which is the lowest possibly ever. But those little cuts add up as he's averaging 265 yards per game started.
The running game is iffy, sure. Antonio Gibson put up numbers against 2 of the bottom 4 rush defenses (Dallas and Cincinnati) but struggled against 2 of the top 6 (Pittsburgh and the Giants) – getting injured against the Steelers. The Niners are a top 10 rushing defenses so don't expect Gibson's replacements to get going this week.
Washington's path to victory will be based on their pass rush and not making mistakes. That pash rush will get a chance to face an offensive line that continually falters when blitzed. But looking at the metrics here, it looks like they might fall just a little short this week in the win but could cover the spread.
I'll lean Washington.
Pittsburgh at Buffalo
Spread: BUF -1 (Lean Steelers)
Total: 48 (Bet Over – 53)
Predicted Score: Steelers 27 – Bills 26
Overview: The Steelers' undefeated season is done with but they still have a chance to get a first round bye if they can keep ahead of the Chiefs in the win column. It's not going to be easy as they head to Buffalo to face a pretty good Bills team. The Bills' passing game has been amongst the NFL's best recently and their defense has improved from bottom dweller to middle of the pack.
The Bills will need to get their pass game going if they expect to win. In general they can't run the ball, but they face a great Steelers' rush defense that should nullify anything Buffalo tries to do on the ground.
For the Steelers, Big Ben could have a good day if his receivers can actually avoid being stone hands out there. Pittsburgh had 7 drops against Washington last week and speedy receiver Diontae Johnson has been a big culprit.
Pittsburgh is capable of coming up with a big road win this week but they aren't a team I can necessarily trust. And despite Buffalo winning 4 out of 5 (which could have been 5 if their defense knocks down a Hail Mary pass) I can't fully trust them either in a big spot.
I'll go the team getting the point here. Leaning Pittsburgh.