Degen Show (12/16/2020)
Your favorite Degens give you their best NFL Week 15 DFS Picks. Check back to see how they did last week in DFS.
Powered by RedCircle
The Degens! App
Grab the Degens App hangout, shoot the breeze and get even more content.
Android:
https://play.google.com/store/apps/details?id=io.gonative.android.xmmkqw&hl=en
iOS:
https://apps.apple.com/us/app/id1527907647
Max's NFL Week 15 DFS Picks
Stacks
The Jets rank second to last in passing yards allowed per game, they are last in the league in giving up passing TDs per game (2.2 on the season and 3.0 over their last 3 games) and are in the bottom half of the league in interceptions and takeaways per game.
So despite my apprehension of Jared Goff as the future of the Rams' offense, I love him this week against this Jets team. Goff struggled against the Pats' tough defense last week but against weaker pass defenses such as Arizona, Tampa and Seattle he combined for 1,029 yards, 4 TDs and 2 INTs.
I'll pair him up with Cooper Kupp this week as my top option. Kupp broke his TD drought last week against the Pats and hopefully that bursts the dam open. Robert Woods could be a great option too since Goff has been targeting him more in recent games – but I'm ready to see the Goff/Kupp bromance rekindled this weekend in a big win over the Jets.
Value
QB: Ryan Tannehill (TEN) – The Detroit defense has not looked much better with Patricia gone. They have given up 282 yard per game in the air over their last 3 and give up 2 TDs per game in the air. Tannehill only had 212 yards last week against the Jaguars but still threw 2 TDs.  The game before that he lit up the Browns and he has the chance to do the same this week against the Lions.
RB: J.K. Dobbins (BAL) – Yeah, I hate running back splits, but Dobbins is coming off a 13 carry, 53 yard and 1 TD performance against the Browns. He's up against a Jaguars defense that is giving up 200 yard per game on the ground over their last 3. Granted, that's Derek Henry, Dalvin Cook and Nick Chubb in those games. So it's not that bad. But they rank 30th in the league on the season and Dobbins should be able to put up some yards.
WR:  Marvin Jones Jr. (DET) – Tennessee has given up 294 yards in the air over their past 3 games and rank 29th on the season as a whole in giving up yards in the air. The Titans also give up 2.2 passing TDs a game – which ties them with the Cowboys, Jets and Jaguars.
Fades
QB: Tua Tagovailoa (MIA) – Tua is coming off a solid game against the Chiefs but he also tossed his first career INT. The Patriots defense is top 8 in passing yards allowed per game with 218 yards allowed. This is down to 160 over their last 3 – which ranks 4th best in the league during this time frame. The Pats give up 21.5 points per game and only 13.7 over their last 3. I'd avoid trusting Tua this week.
RB: Todd Gurley (ATL) – Gurley is averaging about 20 yards rushing per game over his last 3 and has no TDs in that timespan. He's now facing the best rushing defense in the league as he faces a Bucs team that allows less than 81 yards rushing per game. Dalvin Cook did manage to get over 100 yards on Tampa, but Gurley is not Cook. So I wouldn't depend on Gurley for anything this week.
WR: Brandin Cooks (HOU) – The Texans have a tougher matchup against the Colts defense this week. The Colts are in the Top 5 in not allowing receiving TDs and that will limit Cooks' value here. Cooks is coming off an injury and will be even more vulnerable this week.
Defense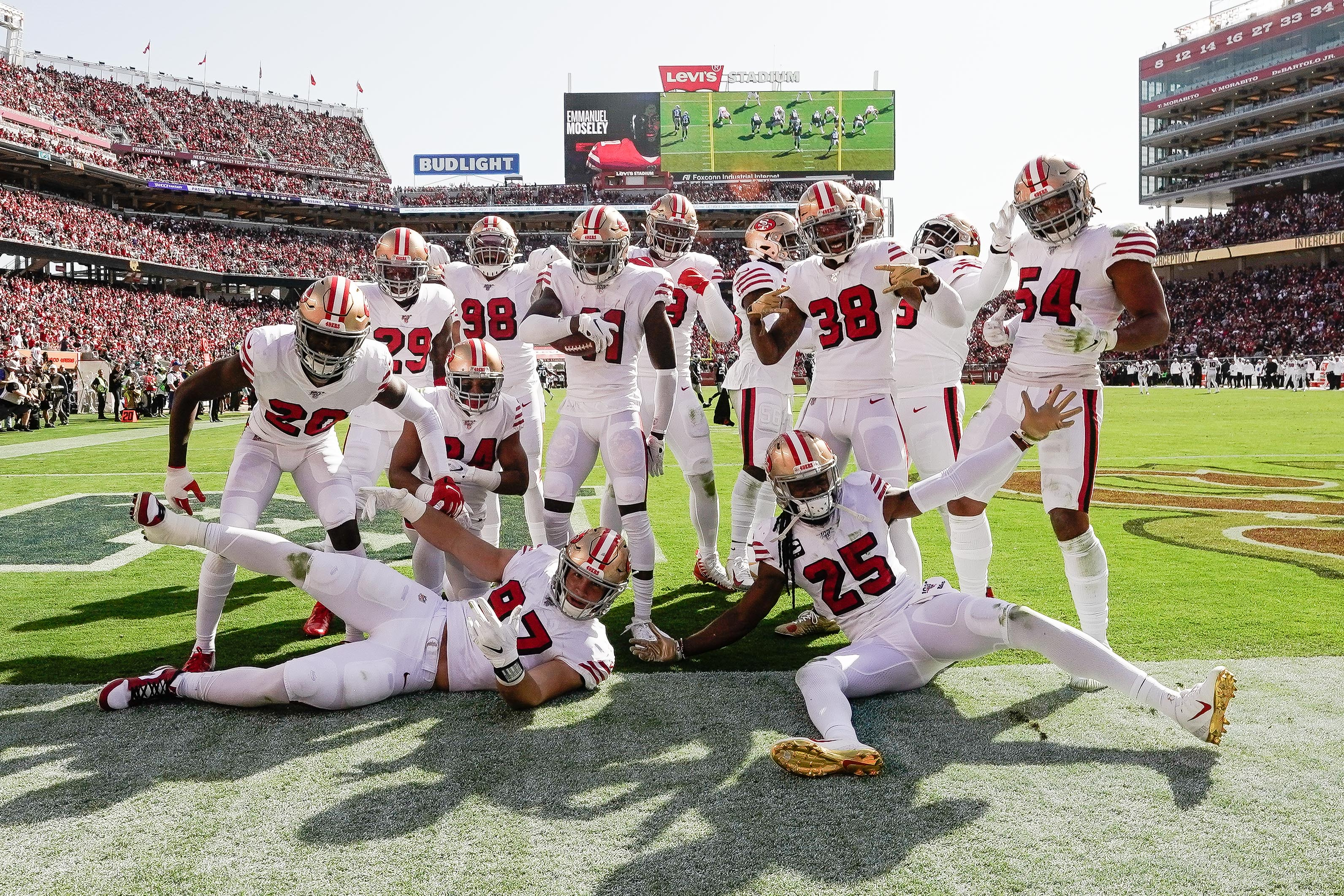 My playoffs start this week and I'm glad to have the Rams against the Jets this week. I think the Rams are the play at defense but it will cost you. So I might turn to the 49ers. They only give up 24 points per game and are facing a Cowboys team that has not been consistent offensively. The Niners picked up 2 sacks and an INT last week and Dallas ranks 24th in QB sacks allowed per game and 23rd in QB INTs per game.
Rich's NFL Week 15 DFS Picks and Rankings
| | | | |
| --- | --- | --- | --- |
| Rank | Name | Team | Position |
| 1 | Dalvin Cook | MIN | RB |
| 2 | Deshaun Watson | HOU | QB |
| 3 | Jared Goff | LAR | QB |
| 4 | Derrick Henry | TEN | RB |
| 5 | Patrick Mahomes | KAN | QB |
| 6 | Matthew Stafford | DET | QB |
| 7 | Lamar Jackson | BAL | QB |
| 8 | Tom Brady | TAM | QB |
| 9 | Philip Rivers | IND | QB |
| 10 | Matt Ryan | ATL | QB |
| 11 | Ryan Tannehill | TEN | QB |
| 12 | Kyler Murray | ARI | QB |
| 13 | Drew Brees | NOR | QB |
| 14 | Russell Wilson | SEA | QB |
| 15 | Chase Daniel | DET | QB |
| 16 | Mitchell Trubisky | CHI | QB |
| 17 | Andy Dalton | DAL | QB |
| 18 | Taysom Hill | NOR | QB |
| 19 | Cam Akers | LAR | RB |
| 20 | Jalen Hurts | PHI | QB |
| 21 | Jeff Wilson | SFO | RB |
| 22 | Tua Tagovailoa | MIA | QB |
| 23 | Gardner Minshew II | JAX | QB |
| 24 | Alvin Kamara | NOR | RB |
| 25 | Kirk Cousins | MIN | QB |
| 26 | Cam Newton | NWE | QB |
| 27 | Jonathan Taylor | IND | RB |
| 28 | Carson Wentz | PHI | QB |
| 29 | Miles Sanders | PHI | RB |
| 30 | Alex Smith | WAS | QB |
| 31 | Dwayne Haskins | WAS | QB |
| 32 | Sam Darnold | NYJ | QB |
| 33 | Michael Thomas | NOR | WR |
| 34 | Marvin Jones | DET | WR |
| 35 | Myles Gaskin | MIA | RB |
| 36 | James Robinson | JAX | RB |
| 37 | Allen Robinson | CHI | WR |
| 38 | Tyreek Hill | KAN | WR |
| 39 | Travis Kelce | KAN | TE |
| 40 | Brandin Cooks | HOU | WR |
| 41 | Brandon Aiyuk | SFO | WR |
| 42 | D.K. Metcalf | SEA | WR |
| 43 | Ezekiel Elliott | DAL | RB |
| 44 | Cooper Kupp | LAR | WR |
| 45 | A.J. Brown | TEN | WR |
| 46 | Corey Davis | TEN | WR |
| 47 | Robert Woods | LAR | WR |
| 48 | Nick Foles | CHI | QB |
| 49 | David Montgomery | CHI | RB |
| 50 | Calvin Ridley | ATL | WR |
| 51 | Mike Evans | TAM | WR |
| 52 | Chris Carson | SEA | RB |
| 53 | Ronald Jones II | TAM | RB |
| 54 | DeAndre Hopkins | ARI | WR |
| 55 | DeAndre Washington | MIA | RB |
| 56 | George Kittle | SFO | TE |
| 57 | Chad Hansen | HOU | WR |
| 58 | Terry McLaurin | WAS | WR |
| 59 | Kenyan Drake | ARI | RB |
| 60 | Justin Jefferson | MIN | WR |
| 61 | J.D. McKissic | WAS | RB |
| 62 | Amari Cooper | DAL | WR |
| 63 | Nick Mullens | SFO | QB |
| 64 | T.J. Hockenson | DET | TE |
| 65 | Ryan Fitzpatrick | MIA | QB |
| 66 | Antonio Gibson | WAS | RB |
| 67 | Leonard Fournette | TAM | RB |
| 68 | Tyler Lockett | SEA | WR |
| 69 | Nyheim Hines | IND | RB |
| 70 | Clyde Edwards-Helaire | KAN | RB |
| 71 | Keke Coutee | HOU | WR |
| 72 | Julio Jones | ATL | WR |
| 73 | Latavius Murray | NOR | RB |
| 74 | Danny Amendola | DET | WR |
| 75 | CeeDee Lamb | DAL | WR |
| 76 | J.K. Dobbins | BAL | RB |
| 77 | Marquise Brown | BAL | WR |
| 78 | Chase Edmonds | ARI | RB |
| 79 | Antonio Brown | TAM | WR |
| 80 | Raheem Mostert | SFO | RB |
| 81 | Gus Edwards | BAL | RB |
| 82 | Darrell Henderson | LAR | RB |
| 83 | Adam Thielen | MIN | WR |
| 84 | D'Andre Swift | DET | RB |
| 85 | Damien Harris | NWE | RB |
| 86 | Todd Gurley | ATL | RB |
| 87 | Mark Andrews | BAL | TE |
| 88 | Adrian Peterson | DET | RB |
| 89 | T.Y. Hilton | IND | WR |
| 90 | Chris Godwin | TAM | WR |
| 91 | Russell Gage | ATL | WR |
| 92 | Josh Reynolds | LAR | WR |
| 93 | Lynn Bowden Jr. | MIA | RB |
| 94 | Michael Gallup | DAL | WR |
| 95 | Damiere Byrd | NWE | WR |
| 96 | David Johnson | HOU | RB |
| 97 | Jerick McKinnon | SFO | RB |
| 98 | Peyton Barber | WAS | RB |
| 99 | DeVante Parker | MIA | WR |
| 100 | Rob Gronkowski | TAM | TE |
| 101 | Irv Smith Jr. | MIN | TE |
| 102 | DJ Chark | JAX | WR |
| 103 | Mohamed Sanu | DET | WR |
| 104 | Anthony Miller | CHI | WR |
| 105 | Jordan Wilkins | IND | RB |
| 106 | Keelan Cole | JAX | WR |
| 107 | Darnell Mooney | CHI | WR |
| 108 | Jakobi Meyers | NWE | WR |
| 109 | Malcolm Brown | LAR | RB |
| 110 | Quintez Cephus | DET | WR |
| 111 | Scott Miller | TAM | WR |
| 112 | Alexander Mattison | MIN | RB |
| 113 | Willie Snead | BAL | WR |
| 114 | Mike Gesicki | MIA | TE |
| 115 | Laviska Shenault Jr. | JAX | WR |
| 116 | Dallas Goedert | PHI | TE |
| 117 | Hayden Hurst | ATL | TE |
| 118 | Michael Pittman Jr. | IND | WR |
| 119 | Zach Pascal | IND | WR |
| 120 | Dalton Schultz | DAL | TE |
| 121 | Jimmy Garoppolo | SFO | QB |
| 122 | Duke Johnson | HOU | RB |
| 123 | Jonnu Smith | TEN | TE |
| 124 | Mecole Hardman | KAN | WR |
| 125 | Logan Thomas | WAS | TE |
| 126 | Emmanuel Sanders | NOR | WR |
| 127 | Tyler Higbee | LAR | TE |
| 128 | Christian Kirk | ARI | WR |
| 129 | Cameron Brate | TAM | TE |
| 130 | Rex Burkhead | NWE | RB |
| 131 | Anthony Firkser | TEN | TE |
| 132 | Tony Pollard | DAL | RB |
| 133 | Gerald Everett | LAR | TE |
| 134 | Boston Scott | PHI | RB |
| 135 | Travis Fulgham | PHI | WR |
| 136 | Brian Hill | ATL | RB |
| 137 | Jimmy Graham | CHI | TE |
| 138 | Frank Gore | NYJ | RB |
| 139 | Kendrick Bourne | SFO | WR |
| 140 | Jacob Hollister | SEA | TE |
| 141 | Jamison Crowder | NYJ | WR |
| 142 | Tre'Quan Smith | NOR | WR |
| 143 | David Moore | SEA | WR |
| 144 | Mo Alie-Cox | IND | TE |
| 145 | Mark Ingram | BAL | RB |
| 146 | Kerryon Johnson | DET | RB |
| 147 | Will Dissly | SEA | TE |
| 148 | Deebo Samuel | SFO | WR |
| 149 | Kenny Golladay | DET | WR |
| 150 | James White | NWE | RB |
| 151 | Alshon Jeffery | PHI | WR |
| 152 | Julian Edelman | NWE | WR |
| 153 | LeSean McCoy | TAM | RB |
| 154 | Cordarrelle Patterson | CHI | WR |
| 155 | Cam Sims | WAS | WR |
| 156 | Greg Ward | PHI | WR |
| 157 | Demarcus Robinson | KAN | WR |
| 158 | Sammy Watkins | KAN | WR |
| 159 | Jared Cook | NOR | TE |
| 160 | Jordan Akins | HOU | TE |
| 161 | Chris Conley | JAX | WR |
| 162 | Joe Flacco | NYJ | QB |
| 163 | Richard Rodgers | PHI | TE |
| 164 | Jeremy McNichols | TEN | RB |
| 165 | Carlos Hyde | SEA | RB |
| 166 | Larry Fitzgerald | ARI | WR |
| 167 | Breshad Perriman | NYJ | WR |
| 168 | Jalen Reagor | PHI | WR |
| 169 | Darren Fells | HOU | TE |
| 170 | Kyle Rudolph | MIN | TE |
| 171 | Devin Duvernay | BAL | WR |
| 172 | Adam Humphries | TEN | WR |
| 173 | Jakeem Grant | MIA | WR |
| 174 | Kyle Allen | WAS | QB |
| 175 | N'Keal Harry | NWE | WR |
| 176 | Jake Luton | JAX | QB |
| 177 | Olamide Zaccheaus | ATL | WR |
| 178 | Dan Arnold | ARI | TE |
| 179 | Le'Veon Bell | KAN | RB |
| 180 | Marcus Johnson | IND | WR |
| 181 | Mike Glennon | JAX | QB |
| 182 | Tyler Eifert | JAX | TE |
| 183 | Sony Michel | NWE | RB |
| 184 | Miles Boykin | BAL | WR |
| 185 | Denzel Mims | NYJ | WR |
| 186 | Collin Johnson | JAX | WR |
| 187 | Trey Burton | IND | TE |
| 188 | Braxton Berrios | NYJ | WR |
| 189 | Kalif Raymond | TEN | WR |
| 190 | Preston Williams | MIA | WR |
| 191 | Richie James | SFO | WR |
| 192 | Matt Breida | MIA | RB |
| 193 | Deonte Harris | NOR | WR |
| 194 | Ito Smith | ATL | RB |
| 195 | JaMycal Hasty | SFO | RB |
| 196 | James O'Shaughnessy | JAX | TE |
| 197 | Kyle Juszczyk | SFO | RB |
| 198 | Van Jefferson | LAR | WR |
| 199 | Ryan Izzo | NWE | TE |
| 200 | Cole Kmet | CHI | TE |
| 201 | DeeJay Dallas | SEA | RB |
| 202 | Zach Ertz | PHI | TE |
| 203 | Andy Isabella | ARI | WR |
| 204 | Isaiah Wright | WAS | WR |
| 205 | Steven Sims | WAS | WR |
| 206 | Jack Doyle | IND | TE |
| 207 | Jordan Reed | SFO | TE |
| 208 | Salvon Ahmed | MIA | RB |
| 209 | La'Mical Perine | NYJ | RB |
| 210 | Ross Dwelley | SFO | TE |
| 211 | Darrel Williams | KAN | RB |
| 212 | Travis Homer | SEA | RB |
| 213 | O.J. Howard | TAM | TE |
| 214 | Olabisi Johnson | MIN | WR |
| 215 | Dontrelle Inman | WAS | WR |
| 216 | John Hightower | PHI | WR |
| 217 | DeSean Jackson | PHI | WR |
| 218 | Freddie Swain | SEA | WR |
| 219 | Ty Johnson | NYJ | RB |
| 220 | Christian Blake | ATL | WR |
| 221 | Cameron Batson | TEN | WR |
| 222 | Nick Boyle | BAL | TE |
| 223 | Garrett Gilbert | DAL | QB |
| 224 | Noah Brown | DAL | WR |
| 225 | Tyler Johnson | TAM | WR |
| 226 | Jeff Smith | NYJ | WR |
| 227 | Jesse James | DET | TE |
| 228 | D'Onta Foreman | TEN | RB |
| 229 | Marquez Callaway | NOR | WR |
| 230 | Chad Beebe | MIN | WR |
| 231 | Ben DiNucci | DAL | QB |
| 232 | Tarik Cohen | CHI | RB |
| 233 | Durham Smythe | MIA | TE |
| 234 | Adam Trautman | NOR | TE |
| 235 | Robert Griffin III | BAL | QB |
| 236 | Jamal Agnew | DET | WR |
| 237 | Chris Herndon | NYJ | TE |
| 238 | Geoff Swaim | TEN | TE |
| 239 | Jarrett Stidham | NWE | QB |
| 240 | Justin Watson | TAM | WR |
| 241 | Byron Pringle | KAN | WR |
| 242 | Parris Campbell | IND | WR |
| 243 | C.J. Beathard | SFO | QB |
| 244 | Patrick Laird | MIA | RB |
| 245 | Mack Hollins | MIA | WR |
| 246 | Adam Shaheen | MIA | TE |
| 247 | Blake Bell | DAL | TE |
| 248 | Ameer Abdullah | MIN | RB |
| 249 | Josh Adams | NYJ | RB |
| 250 | Corey Clement | PHI | RB |
| 251 | Tevin Coleman | SFO | RB |
| 252 | Ryan Nall | CHI | RB |
| 253 | Pharaoh Brown | HOU | TE |
| 254 | Trace McSorley | BAL | QB |
| 255 | Darrell Daniels | ARI | TE |
| 256 | Trent Taylor | SFO | WR |
| 257 | C.J. Ham | MIN | RB |
| 258 | Ke'Shawn Vaughn | TAM | RB |
| 259 | Gunner Olszewski | NWE | WR |
| 260 | Brandon Powell | ATL | WR |
| 261 | Marlon Mack | IND | RB |
| 262 | Brian Hoyer | NWE | QB |
| 263 | J.J. Taylor | NWE | RB |
| 264 | Ryan Griffin | NYJ | TE |
| 265 | Johnny Mundt | LAR | TE |
| 266 | KeeSean Johnson | ARI | WR |
| 267 | Justice Hill | BAL | RB |
| 268 | Ashton Dulin | IND | WR |
| 269 | Tyler Conklin | MIN | TE |
| 270 | Nick Keizer | KAN | TE |
| 271 | Javon Wims | CHI | WR |
| 272 | Malcolm Perry | MIA | RB |
| 273 | Maxx Williams | ARI | TE |
| 274 | Demetrius Harris | CHI | TE |
| 275 | Khari Blasingame | TEN | RB |
| 276 | MyCole Pruitt | TEN | TE |
| 277 | Riley Ridley | CHI | WR |
| 278 | Mike Boone | MIN | RB |
| 279 | Josh Hill | NOR | TE |
| 280 | Patrick Ricard | BAL | RB |
| 281 | Buddy Howell | HOU | RB |
| 282 | JJ Arcega-Whiteside | PHI | WR |
| 283 | Steven Mitchell | HOU | WR |
| 284 | Darwin Thompson | KAN | RB |
| 285 | C.J. Prosise | HOU | RB |
| 286 | Jakob Johnson | NWE | RB |
| 287 | Dez Bryant | BAL | WR |
| 288 | Devine Ozigbo | JAX | RB |
| 289 | Charlie Woerner | SFO | TE |
| 290 | Jonathan Williams | DET | RB |
| 291 | Lawrence Cager | NYJ | WR |
| 292 | Austin Walter | SFO | RB |
| 293 | Jacoby Brissett | IND | QB |
| 294 | Darrynton Evans | TEN | RB |
| 295 | Jameis Winston | NOR | QB |
| 296 | Jaeden Graham | ATL | TE |
| 297 | Antonio Gandy-Golden | WAS | WR |
| 298 | Tanner Hudson | TAM | TE |
| 299 | Michael Burton | NOR | RB |
| 300 | Tommylee Lewis | NOR | WR |
| 301 | Dare Ogunbowale | JAX | RB |
| 302 | Logan Woodside | TEN | QB |
| 303 | Luke Stocker | ATL | TE |
| 304 | Keith Smith | ATL | RB |
| 305 | Donte Moncrief | NWE | WR |
| 306 | Penny Hart | SEA | WR |
| 307 | Ty Montgomery | NOR | RB |
| 308 | Nick Westbrook-Ikhine | TEN | WR |
| 309 | James Proche | BAL | WR |
| 310 | Dwayne Washington | NOR | RB |
| 311 | Antonio Callaway | MIA | WR |
| 312 | Colby Parkinson | SEA | TE |
| 313 | Juwan Johnson | NOR | WR |
| 314 | Geno Smith | SEA | QB |
| 315 | Rico Dowdle | DAL | RB |
| 316 | Nick Bellore | SEA | RB |
| 317 | Jaleel Scott | NYJ | WR |
| 318 | Jason Huntley | PHI | RB |
| 319 | Chad Henne | KAN | QB |
| 320 | Senorise Perry | TEN | RB |
| 321 | Blake Jarwin | DAL | TE |
| 322 | Deon Yelder | KAN | TE |
| 323 | River Cracraft | SFO | WR |
| 324 | Marcus Kemp | KAN | WR |
| 325 | Bennie Fowler | NOR | WR |
| 326 | Vyncint Smith | NYJ | WR |
| 327 | Temarrick Hemingway | WAS | TE |
| 328 | Ben Ellefson | JAX | TE |
| 329 | Laquon Treadwell | ATL | WR |
| 330 | Dalton Keene | NWE | TE |
| 331 | Artavis Pierce | CHI | RB |
| 332 | Chandler Cox | MIA | RB |
| 333 | Eric Saubert | JAX | TE |
| 334 | Anthony Sherman | KAN | RB |
| 335 | Jeremy Sprinkle | WAS | TE |
| 336 | Trent Sherfield | ARI | WR |
| 337 | Trevon Wesco | NYJ | TE |
| 338 | Dede Westbrook | JAX | WR |
| 339 | Chris Streveler | ARI | QB |
| 340 | Quez Watkins | PHI | WR |
| 341 | Qadree Ollison | ATL | RB |
| 342 | Marcus Baugh | WAS | TE |
| 343 | Blaine Gabbert | TAM | QB |
| 344 | Matt Schaub | ATL | QB |