Degen Show (12/18/2020)
Your favorite Degens give you their NFL Week 15 Saturday Football Bets and also some Friday NCAAF picks. Check back to the CFB show from yesterday for more college football action.
Powered by RedCircle
The Degens! App
Grab the Degens App hangout, shoot the breeze and get even more content.
Android:
https://play.google.com/store/apps/details?id=io.gonative.android.xmmkqw&hl=en
iOS:
https://apps.apple.com/us/app/id1527907647
Max's NFL Week 15 Saturday Football Bets
Buffalo at Denver
Spread: BUF -6 (Bet Bills)
Total: 49 (Lean Under – 48)
Predicted Score: Bills 29 – Broncos 19
Overview: The Denver secondary has been decimated by injuries and go up against one of the most dynamic passing offenses in the league. Adding Stefon Diggs to this team has given Josh Allen the playmaker he needed to show how great he can be. This should be a big week for the Buffalo duo and Diggs might not get into Tyreek Hill territory for his yards this week, but it could get close.
Denver is a team that can be a thorn in a teams' side. They beat the Panthers last week with some solid offense from Drew Lock – who tossed 4 TDs. The Bills' defense is still iffy but has gotten a lot better as the season has gone on. They have given up less than 20 points per game over their last 3 games.
Both of Denver's running backs are banged up so that will put pressure on Lock to perform once again. Not sure if he will have as much luck this week. I like the Bills to win this one and cover. Betting Buffalo.
Carolina at Green Bay
Spread: GB -8 (Lean Packers)
Total: 52 (Lean Under – 52)
Predicted Score: Packers 31 – Panthers 21
Overview: The Packers have already clinched the NFC North but now their goal is to get the 1 seed in the NFC. A win this week would give them a 70% chance at clinching that. So expect them to come out aggressive and looking to stomp the Panthers. I'm just not sure if that will be the result.
Yeah, I know, I'm a Packers hater or some shit. But it's not without merit. Their defense still has big questions and Teddy Bridgewater is a dangerous man. The Panthers are coming off that loss to Denver and aren't playing for much – other than a real longshot to get a playoff spot. But Teddy wants to show that he is the QB of the future for Carolina.
Aaron Rodgers and crew will put up some big numbers. They should get the win. They should cover. But I don't trust them. I'll lean the Packers.
Max's NCAAF Week 16 Friday Picks
UAB at Marshall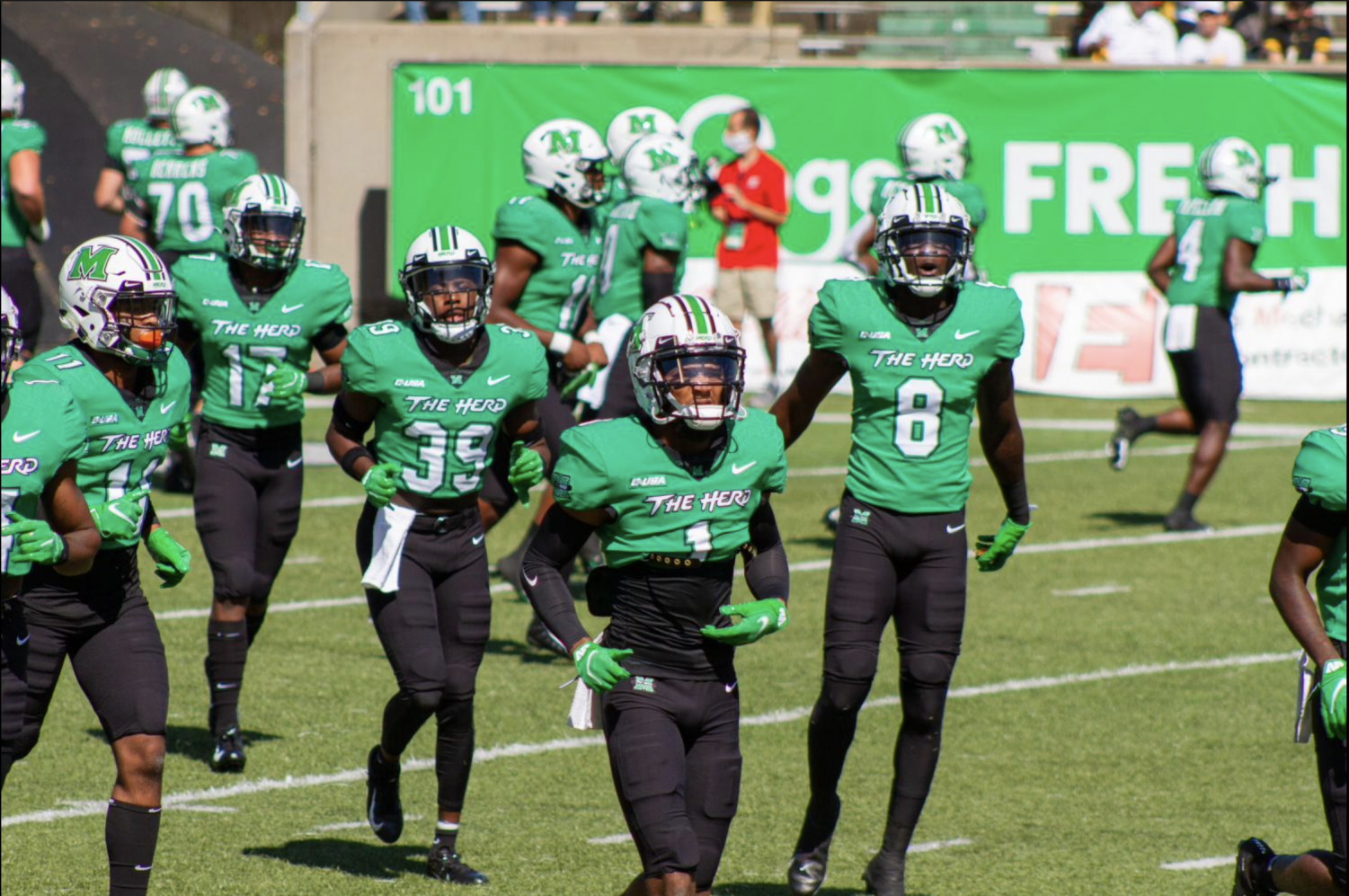 Spread: Marshall -4.5 (Lean Marshall)
Total: 42.5 (Bet Over – 63)
Predicted Score: Marshall 36 – UAB 27
Overview: Marshall almost had an undefeated season but were blanked 20-0 in their last game against Rice. Now they need to look past that and go for the Conference USA title against a UAB team that beat that same Rice team a week ago.
UAB's offense looked solid against Rice and they have a nice duo of running backs with Spencer Brown and DeWayne McBride to lead the way. But they haven't faced a team to the caliber of Marshall much this season.
Other than the bedshitter against Rice two weeks ago, this Marshall offense has been pretty damn good this year. Brenden Knox is a solid back who averages close to 5 yards per carry. Freshman QB Grant Wells had a great season – until he threw 5 INTs against Rice two weeks back.
I have Marshall covering this one but confidence level is lower after seeing the mistakes Wells made against Rice. I'll still lean Marshall, but UAB should put up a good fight.
Ball State at Buffalo
Spread: Buffalo -13.5 (Bet Buffalo)
Total: 67.5 (Lean Over – 85)
Predicted Score: Buffalo 52 – Ball State 33
Overview: I have actually paid more attention to MAC football than any other conference this year. And the MAC Championship game should be a fun one. This will be Ball State's second attempt at winning the MAC. Their last time was in 2008. Where they lost to Buffalo.
Buffalo is 5-0 and have a high-powered offense that runs on Jaret Patterson horsepower. But their defense is pretty damn good too.
Ball State started the season slowly but have looked very good over their last 3 games. They have a very balanced offense that mixes in early down rushing success with a high success rate on 3rd down passing. It means they don't go 4 and out often.
Still, I don't think Ball State can compete with Buffalo's offense here. Should be another enjoyable MAC game with Buffalo winning and covering. I'll bet Buffalo.
Nebraska at Rutgers
Spread: Nebraska -7 (Lean Rutgers)
Total: 54 (Lean Under – 53)
Predicted Score: Rutgers 30 – Nebraska 23
Overview: I didn't go to Rutgers but lord knows a bunch of people I know did. Does that mean I root for them? No, who roots for a college sports team when they didn't actually go to the college? That said, I do pay attention to the team. Greg Schiano's return hasn't been without some issues – but I do think he can turn things around better than another ex-NFL coach did with Michigan.
Rutgers has trotted out 3 different QBs this season and their prime one – Noah Vedral – has not been anything special. He's tossed 9 TDs and 9 INTs. Maybe he'll be next starting QB for Bruce Arians.
The Cornhuskers have had a pretty disappointing season and a -8 turnover ratio is part of the problem. They fumble the ball a lot and just look like a team that lacks discipline at times. Despite their issues, they are a big favorite here.
I think Rutgers could get the upset win here. Do I have faith in betting them? No. But I will lean the Scarlet Knights.
Oregon at USC
Spread: USC -3 (Bet USC)
Total: 64 (Bet Over – 73)
Predicted Score: USC 39 – Oregon 34
Overview: A weird Pac-12 season will come to a close as the 3-2 Oregon Ducks take on USC for Pac-12 championship. USC is undefeated and a win this week does nothing for their playoff hopes but does put them in Ohio State territory of 6-0 unbeaten teams.
Oregon has lost their last 2 games and haven't played in about 2 weeks. This season has been a tough one for the offense. There were lots of opt outs and the attention has been on who will fill the spot left by Justin Herbert. It looks like it could be Tyler Shough – though he still has a ways to go.
The Trojans haven't looked spectacular in their season but have managed to win nonetheless. Their leading rusher is out this week so expect USC to throw a lot against a mediocre Ducks' defense.
I have USC winning this game and covering by about 5. I'll bet the Trojans here.