Degen Show (12/26/2020)
Your favorite Degens give you their NFL Week 16 Football picks. Check back to the DFS show for more NFL talk.
Powered by RedCircle
The Degens! App
Grab the Degens App hangout, shoot the breeze and get even more content.
Android:
https://play.google.com/store/apps/details?id=io.gonative.android.xmmkqw&hl=en
iOS:
https://apps.apple.com/us/app/id1527907647
Max's NFL Week 16 Football Picks
Tampa Bay at Detroit
Spread: TB -10 (Lean Lions)
Total: 54 (Lean Over – 59)
Predicted Score: Bucs 30 – Lions 29
Overview: The Bucs have not made the playoffs since 2007. I was shocked when I heard that because they always seemed like a better team than they actually were. A win this week puts them back into the playoffs and while they should win, I'm not sure they can afford to fall behind to the Lions like they did the Falcons last week. They could come from behind, but that shit is not fun to do on a weekly basis.
Detroit has been playing better since firing Matt Patricia but their defense is still a mess. They are coming off a week where they gave up 46 points to the Titans. That included giving up 147 and a TD to Derek Henry and also 3 TDs in the air to Ryan Tannehill.
Tampa Bay plays better on the road and the Lions are not great at home but I like Detroit's offense to keep it close against a weaker Bucs' secondary. I'll lean the Lions.
San Francisco at Arizona
Spread: ARZ -5 (Bet 49ers)
Total: 48.5 (Lean Over – 52)
Predicted Score: Cardinals 27 – 49ers 25
Overview: The Niners have QB issues. Nick Mullens joins Jimmy Garoppolo on the IR meaning C.J. Beathard will get the start with newly signed Josh Rosen waiting in the wings to possibly take over next week. The Niners' season has been defined by their injuries. Joining Mullens on the injury report this week include Richard Sherman who is out, Deebo Samuel who is out, and Raheem Mostert on IR. That does not bode well for the Niners this week.
To make matters worse, the Cardinals defense has been aggressive the past few weeks – averaging 7 sacks per game over their last 2 games. The Niners have given up 33 sacks this year. So Beathard could be in for a bad week.
Despite the injuries, the Niners' defense has remained pretty strong and should put some pressure on Kyler Murray. If they can force some mistakes or turnovers, this could stay close.
I'll bet the Niners here to keep it within the 5.
Miami at Las Vegas
Spread: MIA -3 (Bet Raiders)
Total: 48 (Lean Over – 49)
Predicted Score: Raiders 26 – Dolphins 23
Overview: Jon Gruden has been salivating about Marcus Mariota since signing him in the offseason. He got his wish last week as Derek Carr left the game with an injury. Mariota almost led the Raiders to a comeback win. With a playoff spot pretty much out of reach for Las Vegas, you have to wonder if Gruden will want to get a closer look at Mariota the rest of the season.
If Mariota starts, Derek Carr will be pissed and it could end his stint with the Raiders – creating some fun in the offseason as a team like the Patriots could vulture in and get a very solid QB for nothing. The one thing this QB controversy creates is confusion for the Dolphins defense as they need to prepare for either QB scenario this week.
Miami can get closer to a playoff spot with a win this week but take a major hit if they lose. Which is what I expect to happen. I'll still take the points but I will bet the Raiders.
Cleveland at NY Jets
Spread: CLE -10 (Lean Browns)
Total: 48 (Lean Under – 47)
Predicted Score: Browns 32 – Jets 15
Overview: The Jets are coming off their shocking upset of the Rams from last week and now they have to hope for the Jaguars to accidentally win a game. Which against the Bears this week, nothing is impossible. But it also means the Jets cannot afford to win another game. I don't think they have to worry this week as the Browns are playing some pretty good football lately.
Other than that thrilling loss to the Ravens – a game burned into sports betters' minds – the Browns have won 5 of 6 games. Many of them have been close, there is that to be worried about when betting them, but Cleveland will be motivated to win and make the playoffs while the Jets management will be pressuring Adam Gase to coach at his normal level so they can get back to their losing ways.
This is a matchup of the top 2 drafted QBs from 2018. Mayfield seems to be thriving with a coach who is designing an offense that covers up Mayfield's issues while Darnold looks like a giant bag of shit week to week.
I have Cleveland running away with this one. I am betting another chalky one today so I'll just lean them in this one.
Cincinnati at Houston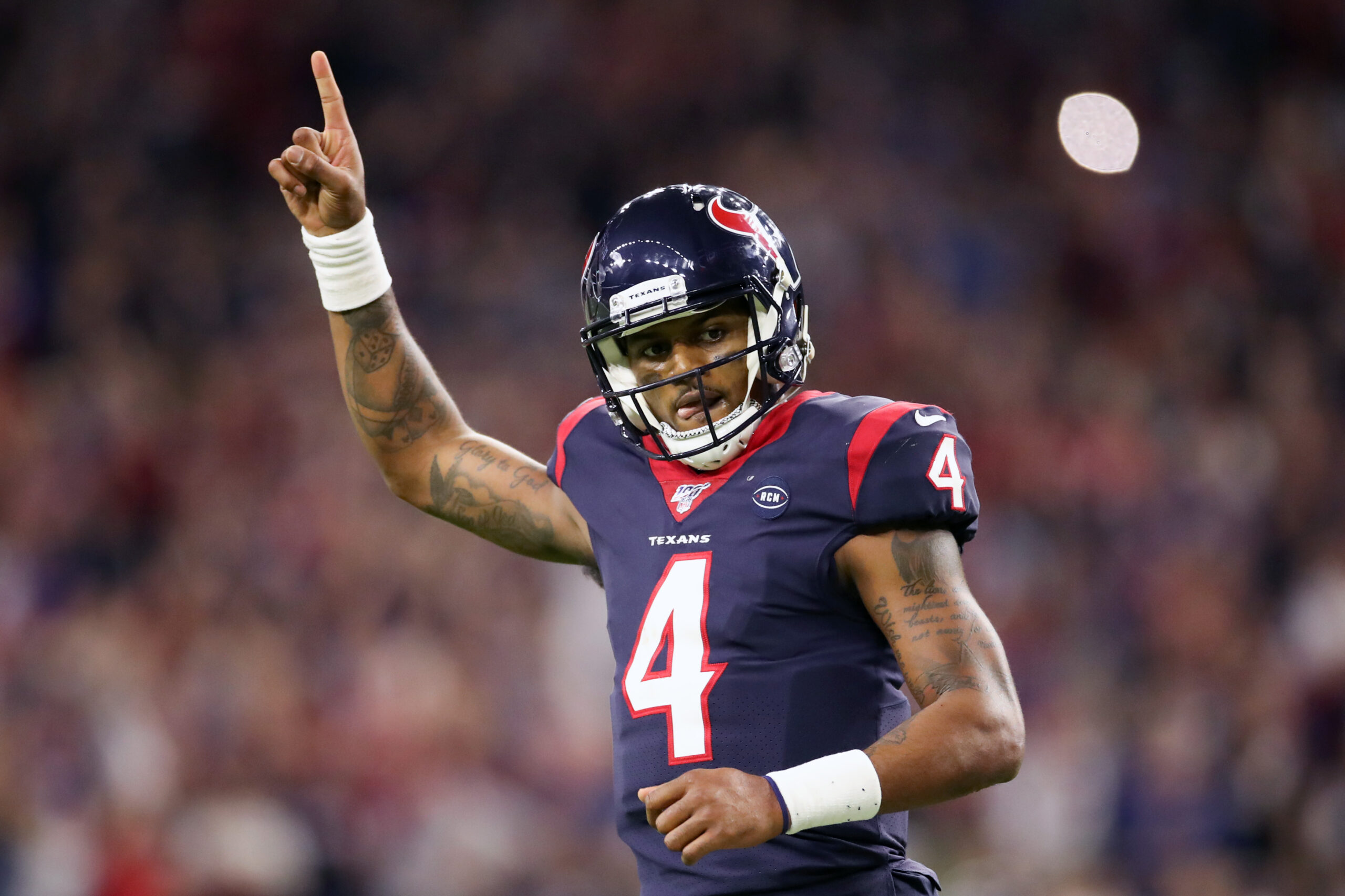 Spread: HOU -7 (Lean Bengals)
Total: 46 (Lean Under – 35)
Predicted Score: Houston 18 – Bengals 17
Overview: I really don't know what to think of this one. I look at the Bengals and see a team that shouldn't really care but yet they showed up last week and beat up on the Steelers. I see a Bengals team that has given up 26 TDs in the air and facing a QB in Deshaun Watson who can sling the ball like the best of them.
Houston's offense needs to play a bad defense after facing the Colts twice and the Bears once over the past 3 weeks. So maybe they can get things going like they did against the Lions a month ago.
Against this Texans' defense, the Bengals should be able to move the ball on the ground and control the clock. And that should lead to a lower scoring game here. Houston should win but I don't think they cover by a TD here.
I'll lean the Bengals.
Indianapolis at Pittsburgh
Spread: IND -2 (Lean Colts)
Total: 44.5 (Bet Over – 52)
Predicted Score: Colts 31 – Steelers 21
Overview: It seems like so long ago that the Steelers were undefeated and Big Ben looked like a somewhat competent QB. Now they face a playoff-caliber team in the Colts as they try to avoid a 4 game losing streak and giving ground to the Browns.
If the Steelers win, they clinch the AFC North. A loss would mean a battle for the North next week the Browns. A Colts win would put them closer to a playoff berth. Indy has won 5 of 6 games but haven't looked convincing in most of these wins. They have a chance to shutdown the Steelers' offense on the ground and force Ben to make some plays.
Offensively, the Colts have some weapons and hope to take advantage of a slipping Steelers' defense that could not stop the Bengals from scoring last week when it mattered and allowed Josh Allen and Stefon Diggs to exploit them in the air 2 weeks ago.
I have Indy covering this one by a lot but I just can't trust them. Just a lean on the Colts.
Chicago at Jacksonville
Spread: CHI -7.5 (Lean Bears)
Total: 47 (Lean Under – 46)
Predicted Score: Bears 29 – Jaguars 17
Overview: The important thing here is that with a win, the Bears will at least push on my preseason win totals bet for them. Also, Chicago has a chance to still make the playoffs if they win out and get some help from a few other teams. So the Bears will be motivated to win this one.
As for motivation, Jacksonville has a ton of motivation to lose this week after the Jets did something stupid last week and actually won a game. So losing out for the Jags means the #1 pick and Trevor Lawrence should they want him.
We covered Jacksonville's defense on the DFS show so no need to repeat how bad it is and how Chicago's offense has a chance to look like the greatest show on turf this week. I do think they get to about 30 points again this week and cover the 7.5. Just not in love with it.
I'll only lean the Bears.
NY Giants at Baltimore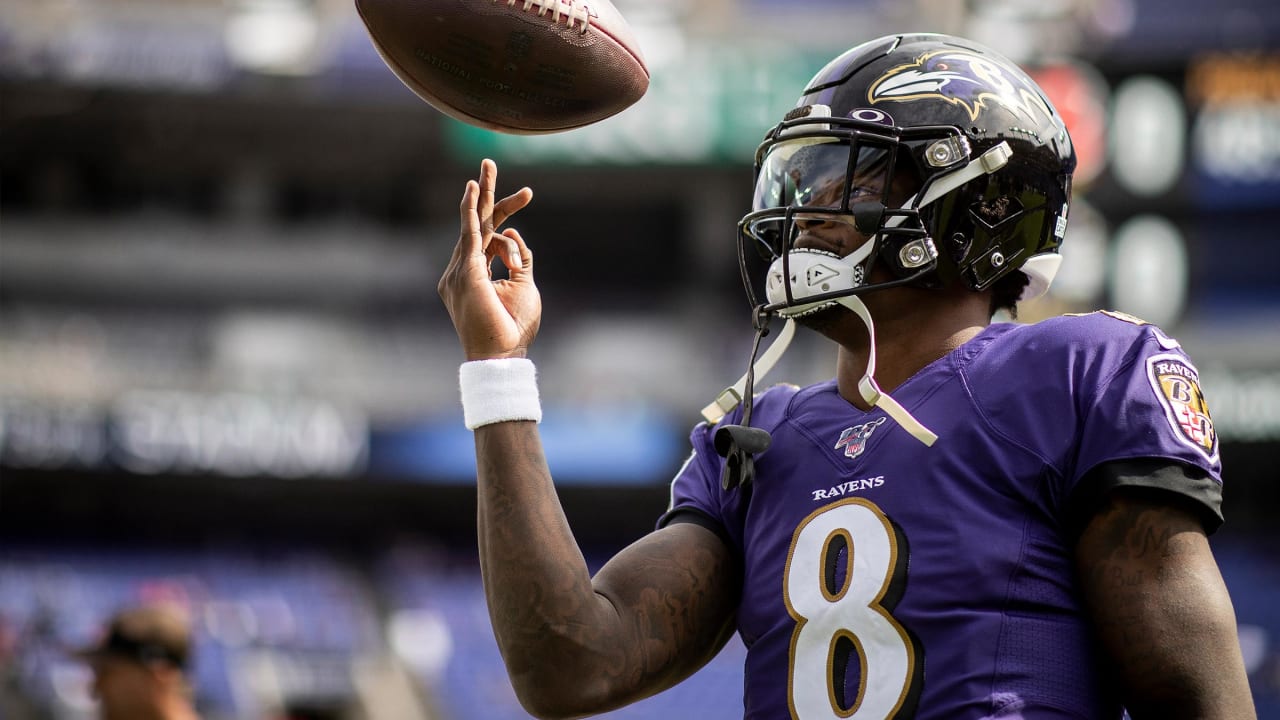 Spread: BAL -10.5 (Lean Ravens)
Total: 43.5 (Lean Over – 51)
Predicted Score: Ravens 37 – Giants 14
Overview: Mathematically, the Giants still have a shot at the NFC East. But if you've seen them play the past few weeks, you would know they have no chance at all. After shocking the Seahawks 3 weeks ago, the Giants have been outscored 46-13 in two ugly losses. These losses killed their momentum and also demonstrated weaknesses in their defense that hadn't been exploited since the early days of the NFL season.
As for the Ravens, shit, I guess watch out. That big win over the Browns a few weeks ago reinvigorated their offense and yes, last week was against the Jaguars, but still, the AFC should be worried if the Ravens are playing with more confidence.
The Giants could not contain Kyler Murray a few weeks back and they won't contain Lamar Jackson this week. I'll lean the Ravens to cover this one.
Atlanta at Kansas City
Spread: KC -10.5 (Bet Chiefs)
Total: 53.5 (Lean Under – 53)
Predicted Score: Chiefs 32 – Falcons 21
Overview: A few weeks ago, I said the Steelers would lose at least 3 games and it would be enough to give KC the #1 seed. Well, fast forward and a win this week will clinch it for them while the Steelers will be lucky to end the season with only 3 losses. KC has been winning games but not really in convincing fashion. Here is their chance for their offense to flex their muscles and put up some big points on a Falcons' defense that sometimes forgets to play defense out there.
Atlanta is actually motivated to lose here. They could get as low as the #4 pick in the draft or drop all the way to #12. That's how bunched those lesser teams are right now.
So this is the game I have been saving my chalk up for. It didn't quite work last time I did it, but not scaring me off this go around. I'll bet the Chiefs.
Denver at LA Chargers
Spread: LAC -3.5 (Bet Denver)
Total: 49 (Lean Under – 41)
Predicted Score: Chargers 21 – Broncos 20
Overview: You have two 5-9 teams that couldn't look any different. When Denver wins, their offense looks unbeatable. When they lose, it looks like Drew Lock is their QB. For the Chargers, imagine if this team could play a full 4 quarters. They'd be amazing.
Both teams out of playoff contention so its all about reps for their young QBs and evaluate talent. The loser does get the better draft pick, so not sure if that ends up playing a role in this one.
The Chargers don't seem to be able to win or more importantly cover at home. It's a team without a home and L.A. still doesn't seem to be a fit for this team. Even without fans in the stands it always seems like more of the other teams' fans are watching them.
I think Denver has a chance to win this one. It comes down to fractions so technically the Chargers will win. But don't cover. I'll bet the Broncos.
Carolina at Washington
Spread: WAS -1 (Lean Panthers)
Total: 42 (Lean Over – 44)
Predicted Score: Panthers 23 – Washington 21
Overview: These two teams play a lot of close games. The Panthers are 4-10 but 8 of those losses were by 8 points or less. Washington's last 4 losses have been by less than 5 points each. So expect another close one this week.
Washington has a lot to play for this week. A win for Washington with a loss of the Giants would mean the collective wins the NFC East. For the Panthers, there is talk about wanting to draft a QB next year – though I really like Bridgewater leading that offense. I think Carolina would be better off drafting an o-lineman to protect Teddy seeing as he gets hit a lot this season.
Washington should get to him a lot this week but Teddy will still pull out a win and make the NFC East an even bigger mess. I'll lean the Panthers here.
LA Rams at Seattle
Spread: SEA -1 (Bet Rams)
Total: 47.5 (Lean Over – 51)
Predicted Score: Rams 26 – Seahawks 25
Overview: After blowing a winnable game to the Jets last week, the Rams need to rebound and avoid losing consecutive games. LA got the better of Seattle in their first matchup and I think they can get the better of them again. That defense will be motivated to flex their muscles after being humiliated last week.
Seattle's defense has been playing better so not sure if Goff can do what he did last time. I only ask that he doesn't do what he did last week.
I think Wilson has another off week and will be under pressure all game. I see some mistakes there and some short fields for Goff-bot to work with.
Goddamn, I'll do it. And bet the Rams.
Philadelphia at Dallas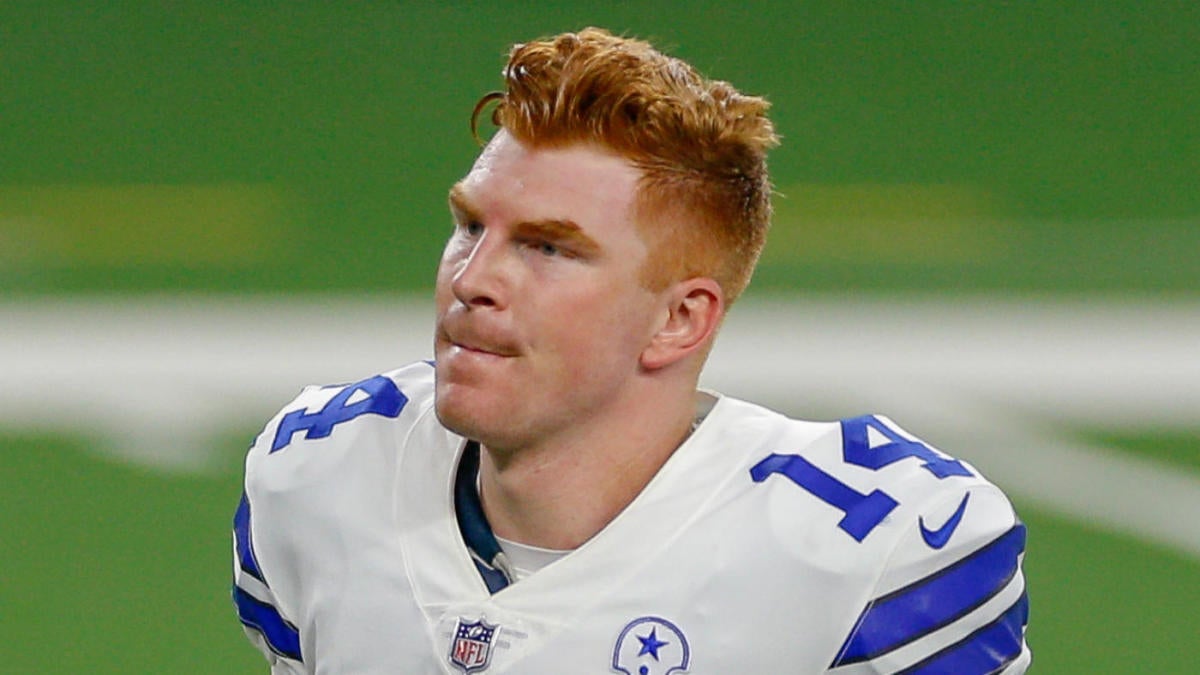 Spread: PHI -2.5 (Lean Cowboys)
Total: 49.5 (Lean Over – 50)
Predicted Score: Cowboys 27 – Eagles 23
Overview: The Cowboys like the beat up on backup QBs and now they get their chance to face another one. The only problem is that this backup has looked pretty fucking good since taking over from Wentz. If you listened to the DFS show, you know I like the two Jalens this week against the Cowboys defense but not sure if they pull out the win.
Dallas is 0-4 ATS against division games this season but they seem to be getting better for some fucking reason. They still have an outside shot of winning the NFC East if they win this week and Washington loses. So maybe Andy Dalton and his crew of backup misfits play their asses off this week.
I have Dallas winning this one outright. No way I am going to bet it. I'll lean the Cowboys.
Tennessee at Green Bay
Spread: GB -3 (Bet Titans)
Total: 55.5 (Lean Over – 63)
Predicted Score: Packers 32 – Titans 31
Overview: The Packers' run defense has been much better this season but they can still be run on. And I expect Derek Henry to do just that. It will result in the Packers also losing focus on the Titans' pass game which could mean a big game by Tannehill too.
Both teams have something to play for this week. With a win this week, and a loss by Seattle, the Packers would clinch the #1 seed in the NFC. If the Titans win, they can clinch the AFC South with a Colts loss. So I expect both teams to go for the jugular this week.
In order to avoid the wrath of the Wisconsin listeners I will say congrats. The Packers will win this week. Enjoy the #1 seed. But you aren't covering.
I'll bet the Titans.