Degen Show (1/2/2021)
Your favorite Degens give you their NFL Week 17 Football picks. Check back to NFL totals show to see how the guys thought the season would play out.
Powered by RedCircle
The Degens! App
Grab the Degens App hangout, shoot the breeze and get even more content.
Android:
https://play.google.com/store/apps/details?id=io.gonative.android.xmmkqw&hl=en
iOS:
https://apps.apple.com/us/app/id1527907647
Max's NFL Week 17 Football Picks
Dallas at NY Giants
Spread: DAL -2 (Bet Cowboys)
Total: 45 (Lean Over – 48)
Predicted Score: Cowboys 34 – Giants 14
Overview:  The results of the NFC East will depend on the outcome of this game should Washington lost the Sunday night game. And the way the two teams have been playing lately, it seems like Dallas has a great shot of making the playoffs. The Giants' offense has not looked right since Daniel Jones' injury a few weeks back and the Dallas defense has stepped up big time the past month.
Gallman should be able to move the ball on the ground against Dallas but I think the Dallas pass rush could cause some fumbles against Jones and force some INTs here.
I'm betting Dallas to win and cover this one on the road.
Pittsburgh at Cleveland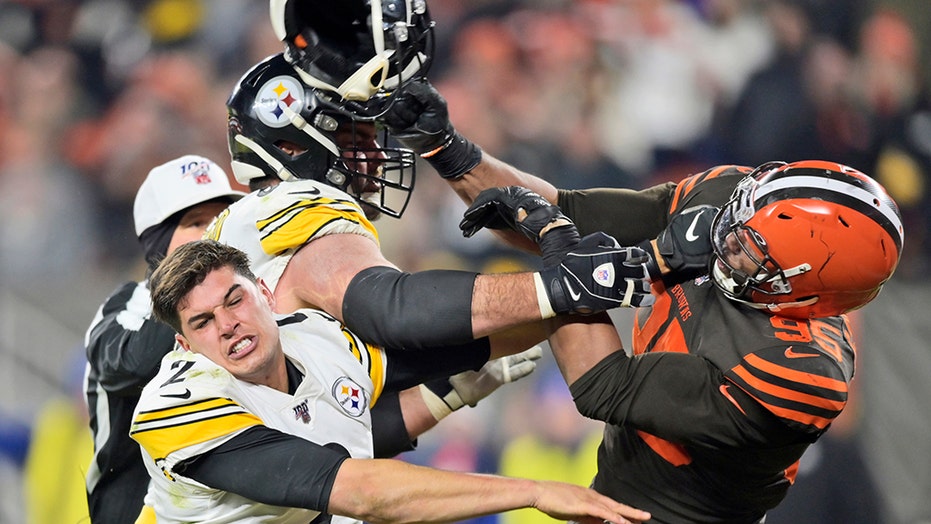 Spread: CLE -9 (Lean Steelers)
Total: 42 (Lean Over – 49)
Predicted Score: Browns 27 – Steelers 22
Overview:  Cleveland's playoff hopes are pinned to this game and they will get a bit of a reprieve as the Steelers will rest some key starters. It also means they get a rematch against Mason Rudolph a year after chaos broke out because Rudolph allegedly said some nasty things to Myles Garrett.
Cleveland is still dealing with Covid issues at their facility and have 10 players listed as out or questionable. But they should be able to win against a Steelers team that wants rest over playoff positioning. The line, however, is still a bit much for me.
I'll lean Pittsburgh here.
NY Jets at New England
Spread: NE -3 (Bet Jets)
Total: 40 (Lean Under – 32)
Predicted Score: Jets 18 – Patriots 14
Overview:  What can I say about this one other than it looks like the Jets will end the season on a 3-game winning streak. There might be a pride factor here for Bill Belichick but he seems like a smart man to me. Winning this game does nothing for New England but losing helps their draft spot. So I can see Bill taking some key defensive players out to rest them in a meaningless game.
For the Jets, they already have 2nd pick locked up and will need to make the decision about moving on from Sam Darnold or using their 2 pick to build around him (possibly trading to a team who is itching for a rookie QB).
Adam Gase will be motivated to end his Jets' coaching tenure on a high note and use that win streak as an argument to con his way into an OC job somewhere. I was close to moneylining this one but I'll just stick with New York getting the points. Yes, I am betting the Jets on the road in Foxborough to not lose by more than 3 points. God help me.
Minnesota at Detroit
Spread: MIN -6.5 (Lean Vikings)
Total: 54 (Lean Under – 49)
Predicted Score: Vikings 28 – Lions 21
Overview:  Matt Stafford is dealing with an ankle issue but you have to wonder if the Lions trot him out there anyway as his possibly final game in Detroit. Stafford is not to blame for the woes of this franchise but his contract does not help. I think the Lions need to do a full reboot and trading Stafford could be a way to get some cap space and assets to start all over.
For Minnesota, the motivation is about saving face and possibly some coaching jobs. Ending 7-9 sounds a bit better than 6-10. Trust me, as a Rams fan who went through the Jeff Fisher era, I know a lot about 7-9 seasons. Bur yeah, I fully expect the Vikings to win this one and probably cover.
It's just not a bettable game. Leaning Minnesota.
Atlanta at Tampa Bay
Spread: TB -6.5 (Bet Bucs)
Total: 50.5 (Lean Over – 55)
Predicted Score: Bucs 33 – Falcons 22
Overview:  The Bucs don't plan to rest this week. In fact, ending the season on a 4-game winning streak is a good way to enter the playoffs. Even better, they have a shot to get the top wild card seed – meaning a matchup against the NFC East winner. So Tampa will be coming out strong today.
For the Falcons, they currently have the 3rd draft pick and would like to keep it. A win this week and a loss by the Texans would give Miami the 3rd pick instead. Yeah, we'll get to that in a bit. But you have to think Atlanta will more than likely pull some starters at some point and get some game time for younger players who need some gamet ime evaluation.
I'm betting Tampa here to win and cover this one.
Baltimore at Cincinnati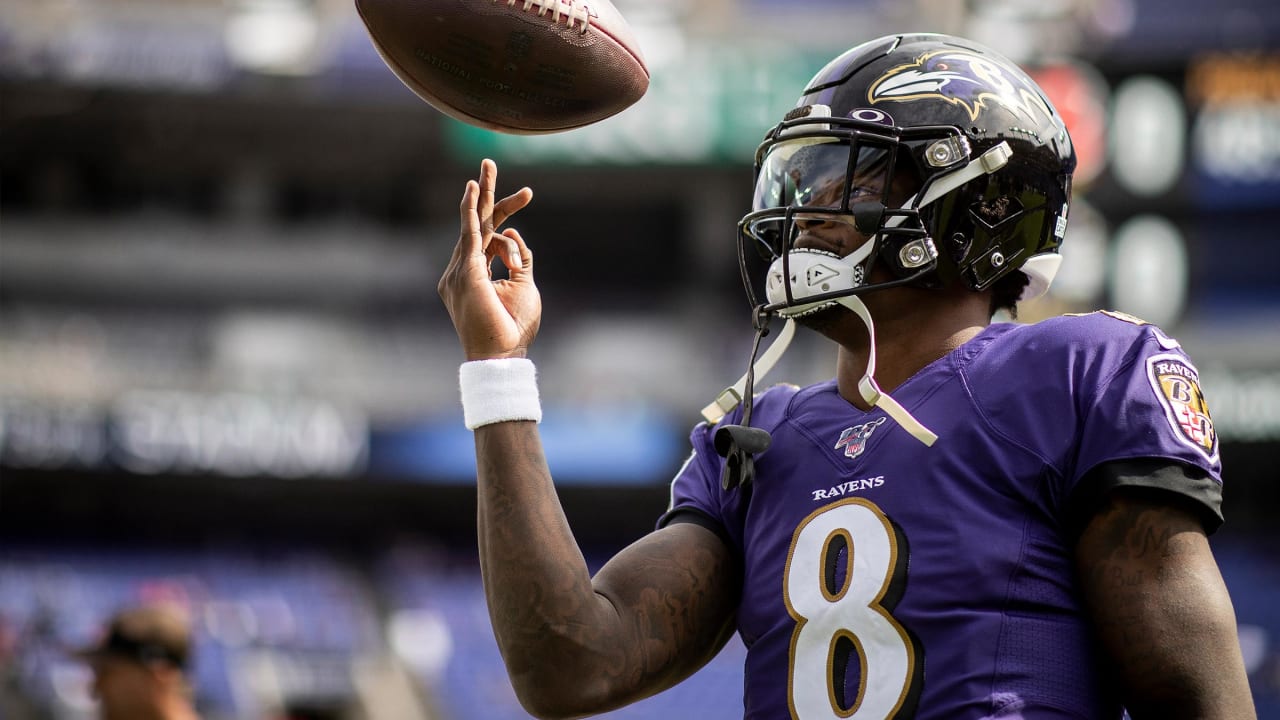 Spread: BAL -13 (Bet Bengals)
Total: 44 (Lean Over – 51)
Predicted Score: Ravens 30 – Bengals 21
Overview:  The Bengals have maneuvered themselves out of a top 3 pick in the draft by winning the past few weeks and I see no reason for them to wave the white flag this week. Cincinnati will aim to play spoiler and prevent their division rival from making the playoffs. Whether they can actually win the game is another story.
Lamar Jackson is 92 yards away from rushing for 1,000 yards again and he should be able to do that against the Bengals this week. A Ravens win puts them into the playoffs and they should get there.
I just don't think they cover here. I'm betting the Bengals with the points.
Miami at Buffalo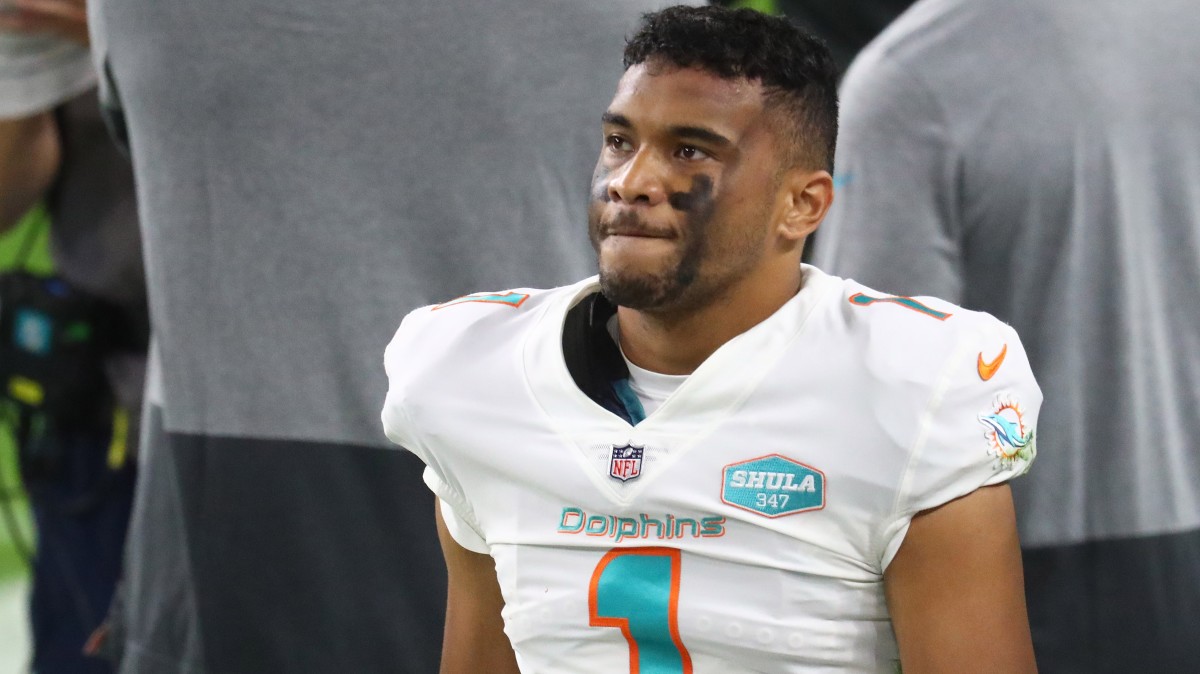 Spread: BUF -3 (Lean Bills)
Total: 44.5 (Lean Over – 53)
Predicted Score: Bills 31 – Dolphins 22
Overview:  This is one of the tougher games to bet today because we don't know how Buffalo will approach this game. They could lock in the #2 seed and homefield for a few rounds and prevent the Dolphins from making the playoffs. Or they could rest.
For Miami, they need a win or a loss from one of the other teams vying for a spot. They will need to win without Fitzmagic as he's out with Covid. So Tua and that great defense will need to lead the way.
Ultimately, I think Buffalo starts with their best players, gets a lead and can rest players in the second half of the game. I'm leaning the Bills to cover this one.
Jacksonville at Indianapolis
Spread: IND -14 (Lean Colts)
Total: 49.5 (Lean Under – 48)
Predicted Score: Colts 32 – Jaguars 16
Overview:  There is a lot riding on this game for the Colts and absolutely nothing riding on it for Jacksonville. Indianapolis needs to win here to have a shot at the playoffs and possibly winning the AFC South should the Titans lose. For the Jaguars, they have the #1 pick already so if they wanted to try and play spoiler, they could.
The Colts offensive line is banged up and as bad as the Jags' defense is, they still can put pressure on QBs. Particularly a QB that isn't quite mobile and is getting overtures from networks to join their broadcast staff next season.
Despite that, Indy should win this one and probably cover. The Colts are good against the rush and the Jaguars' best running back is out this week. It's a bit too much chalk for me to bet so I will only lean Indy.
Green Bay at Chicago
Spread: GB -4.5 (Bet Bears)
Total: 50.5 (Lean Over – 58)
Predicted Score: Packers 31 – Bears 27
Overview:  If the Washington game wasn't flexed, this would probably have been the Sunday night game. The Bears have a chance to go 9-7 – possibly making the playoffs and giving me the win on my season total bet on them. The Packers have a chance to get the #1 seed. Green Bay is still mourning the devastating injury to David Bakhtiari. That could have some devastating consequences facing a tough Bears defense.
The Bears' offense has been humming since Mitch Trubisky has taken over and will take it to Green Bay today. But Aaron Rodgers is a bad fucking man. And great defense or not, he wants to win. And he will this week. Just won't cover.
Betting the Bears!
Tennessee at Houston
Spread: TEN -7.5 (Lean Titans)
Total: 56.5 (Lean Under – 55)
Predicted Score: Titans 32 – Texans 23
Overview:  To get to 2,000 yards, Derek Henry will need 223 yards. That is a possibility against the Texans this week but the most important thing is winning and making the playoffs. So they will run Derek Henry as needed and not just for his personal milestone.
A loss by the Texans will hand the #4 pick in the draft or possibly the #3 pick (if the Falcons win) over to the Dolphins. That was Bill O'Brien's parting present. So there is no motivation to lose this one on purpose. In fact, Houston will be out for blood to try and prevent the Titans from making the playoffs.
It will be all for naught. The Titans will have a big game this week. Henry will run all over the Texans and Tannehill will throw some deep bombs on this Houston defense that doesn't look like it's even trying anymore.
Leaning Tennessee here.
New Orleans at Carolina
Spread: NO -7 (Lean Saints)
Total: 47 (Lean Over – 52)
Predicted Score: Saints 30 – Panthers 22
Overview:  Alvin Kamara will miss the game which means the Saints will rely a bit more on Drew Brees and the passing game. Or maybe their defense will put up the points this week as they face a very depleted o-line. Teddy Bridgewater will be somewhat motivated to take it to his former team and try to prevent New Orleans from getting the #1 seed.
But that won't happen. The Saints will win this one and I have them covering here. Just not confident enough to bet it. Leaning New Orleans.
LA Chargers at Kansas City
Spread: LAC -3.5 (Lean Chiefs)
Total: 44 (Lean Over – 50)
Predicted Score: Chiefs 28 – Chargers 22
Overview:  A pretty inconsequential game today. The Chiefs are locked into the #1 seed and will rest most of their starters. The Chargers are bunched into a pack of 6-9 teams right now so the draft implications are negligible. The only storyline here is if Travis Kelce plays (he won't) and gets 44 more yards than Stefon Diggs (he won't) then he would be the first tight end to ever lead the league in receiving yards.
Justin Herbert had a big game last time he played the Chiefs and he should have a big game again. But I almost think the Chargers should limit him from getting a dumb injury in a meaningless game.
I still have the Chiefs' backups winning this one but I can't bet this game. Leaning KC.
Seattle at San Francisco
Spread: SEA -7 (Lean 49ers)
Total: 46 (Lean Over – 50)
Predicted Score: Seahawks 26 – 49ers 23
Overview:  Both teams defenses have looked really good lately and that explains the low total on this one. Seattle has a minor chance of getting the #1 seed – should both Green Bay and New Orleans lose. So the Seahawks could keep their starters in to make a play for the first round bye.
For San Francisco, nothing much to play for here. The storyline here is if we have seen the last game for Jimmy G. in a 49ers uniform.
Really, an unbettable game for me and not much more to say. I'll lean the 49ers here with the points.
Las Vegas at Denver
Spread: LV -2.5 (Lean Raiders)
Total: 51 (Lean Under – 48)
Predicted Score: Raiders 27 – Broncos 21
Overview:  This is a game of little consequence as it pertains to the playoffs or draft. But it is an important one for the future QBs of each team. Drew Lock has a chance to show he's the QB moving forward in Denver and Marcus Mariota will make his case to take over in Vegas – or at least provide a demo reel for another team to get him.
Derek Carr is banged up and should miss the game – which means we could have seen him in a Raiders uniform for the last time. With Mariota unleashed, Chucky will go full-on crazy this week. Sadly, it will work and motivate him to continue down the crazy path next season too.
I'll lean the Raiders.
Arizona at LA Rams
Spread: ARZ -3 (Lean Cardinals)
Total: 40.5 (Lean Over – 45)
Predicted Score: Cardinals 25 – Rams 20
Overview:  Am I bummed that Jared Goff will miss this game? Not really. I get that he's got the pedigree and has put up some good numbers with McVay as his coach but I liked watching John Wolford play in the AAF and I'm hopeful he can slide right into the QB role this week.
But I am afraid of this game for sure. Yes, the Rams' defense is great and has made the Cardinals' life hell in recent years. And yes, Kyler Murray is injured – limiting his ability to run the ball. But damn I don't feel good about this one at all.
The Rams' are dealing with a ton of injuries on offense and their running game is currently a mess as a result. Cooper Kupp is out and even their vaulted defense has Michael Brockers, Leonard Floyd and Micah Kiser out.
This is a game the Rams pretty much need to win and I don't know if they do. I'm leaning Arizona.
Washington at Philadelphia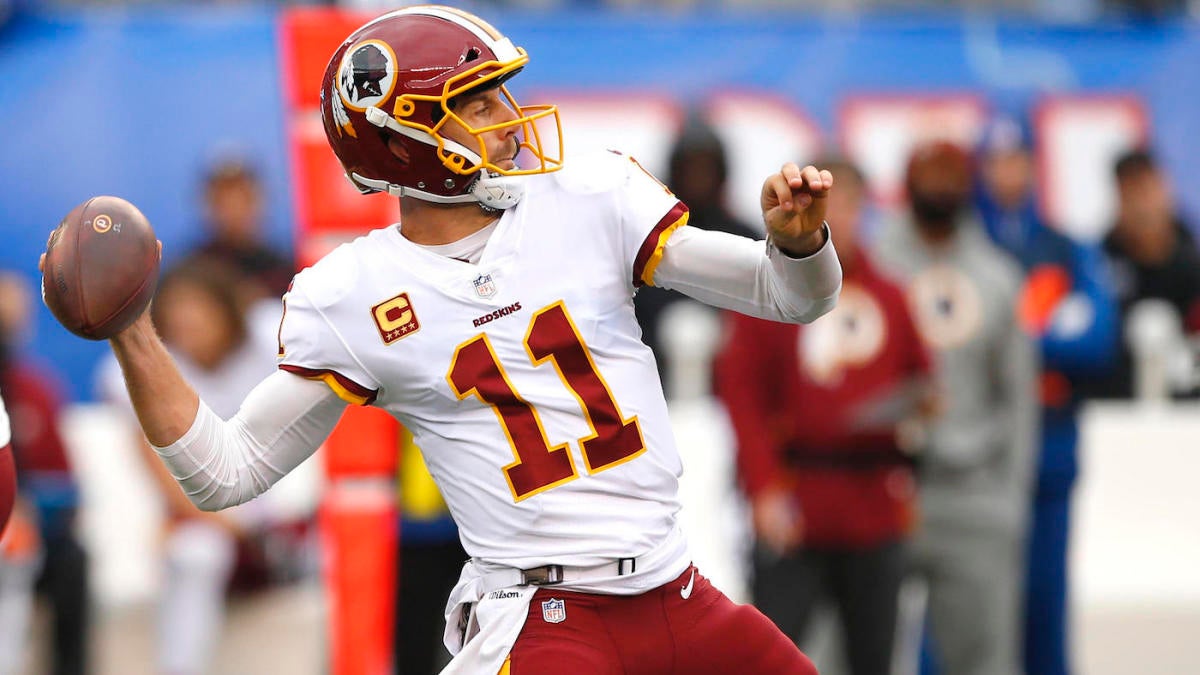 Spread: WAS -3.5 (Lean Eagles)
Total: 43.5 (Lean Under – 42)
Predicted Score: Eagles 23 – Washington 19
Overview:  The NFL flexed this game to the Sunday night spot in order to avoid an anticlimactic end of the quest for the shitty NFC East crown this season. Washington wins and they are in. They lose and the winner of the Cowboys/Giants gets into the playoffs.
Alex Smith could get the start today for Washington. As of now, he's still listed as questionable but we should know today whether he is good to go. I expect him to force his way out there today and hope he doesn't have to do too much as he leans on the running game and Washington defense.
The Eagles' offensive line has been banged up all season and the Washington pass rush should have a fun day today. But I think the Eagles play spoiler this week and prevent the feel-good story about Alex Smith from continuing this season.
Congratulations to the Dallas Cowboys – your 7-9 NFC East division champs. As for the two teams playing in this game, well, there's always next year to be mediocre and make the playoffs. Leaning the Eagles.