Degen Show (11/9/2020)
Your favorite Degens give you their NFL Week 9 Monday Night Football Free Picks and also recap the NFL week that was. Check back to the last episode to see how they did.
Powered by RedCircle
The Degens! App
Grab the Degens App hangout, shoot the breeze and get even more content.
Android:
https://play.google.com/store/apps/details?id=io.gonative.android.xmmkqw&hl=en
iOS:
https://apps.apple.com/us/app/id1527907647
Max's NFL Week 9 Touchdown
Point 1: Bills Signature Win
The Buffalo Bills best win to date was over the L.A. Rams in a game that they almost gave away. But now, at 7-2, they finally have what we can consider a signature win as they beat the Seahawks 44-34.
As we predicted, Josh Allen had a solid day against the Seattle defense. Allen went for 415 yards and 3 TDs and helped me cash in two DFS tournaments yesterday. For the Bills, the win keeps some distance from the surging Dolphins. For the Seahawks, they still have the edge in the NFC West but you have to be worried that their luck is starting to fade a bit.
Point 2: Dallas Played 3/4 of a Great Game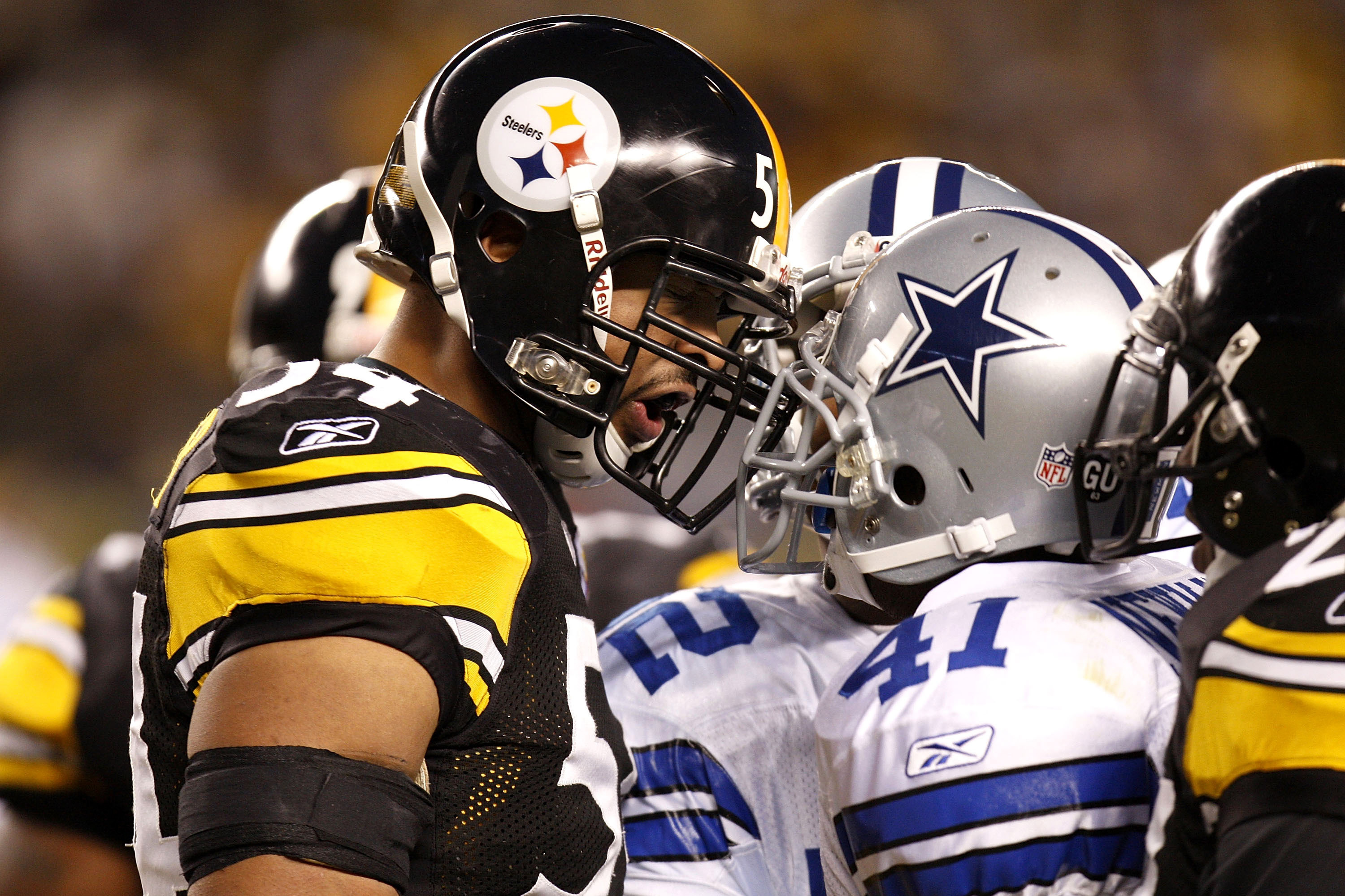 The Cowboys almost stunned the Steelers yesterday as the defense played really, really well. For most of the game, that is. Through 3 quarters, the Cowboys held Pittsburgh to only 9 total points – blanking them in both the 1st and 3rd quarters. The Steelers ended up scoring 15 points in the 4th to pull away with a 24-19 win.
We have talked about Ezekiel Elliott's contract on the show and well, he outran all of the Steelers' team combined. But he was also outran by his teammate Tony Pollard – with half the touches. I know Jerry is loyal, but I think they really need to consider cutting ties with Elliott unless he shows he actually cares out there on the field.
Point 3: The Return of Alex Smith
The Washington Football Group lost to the Giants yesterday but the storyline is that Alex Smith will be the starting QB from here on out. Washington lost Kyle Allen to a dislocated injury and replaced him with Smith. It wasn't a great outing for Smith as he did get picked off 3 times. But he did also throw for 325 yards and a TD.
Daniel Jones had a pretty solid day for the Giants – despite being harassed by the Washington defense all game. They sacked the dude 5 times and hit him 9 times. But he didn't cough up the ball once. That was the difference maker for sure. If Washington doesn't lose that turnover battle 5-0, then they probably win this game bigtime.
Point 4: Too Close For Comfort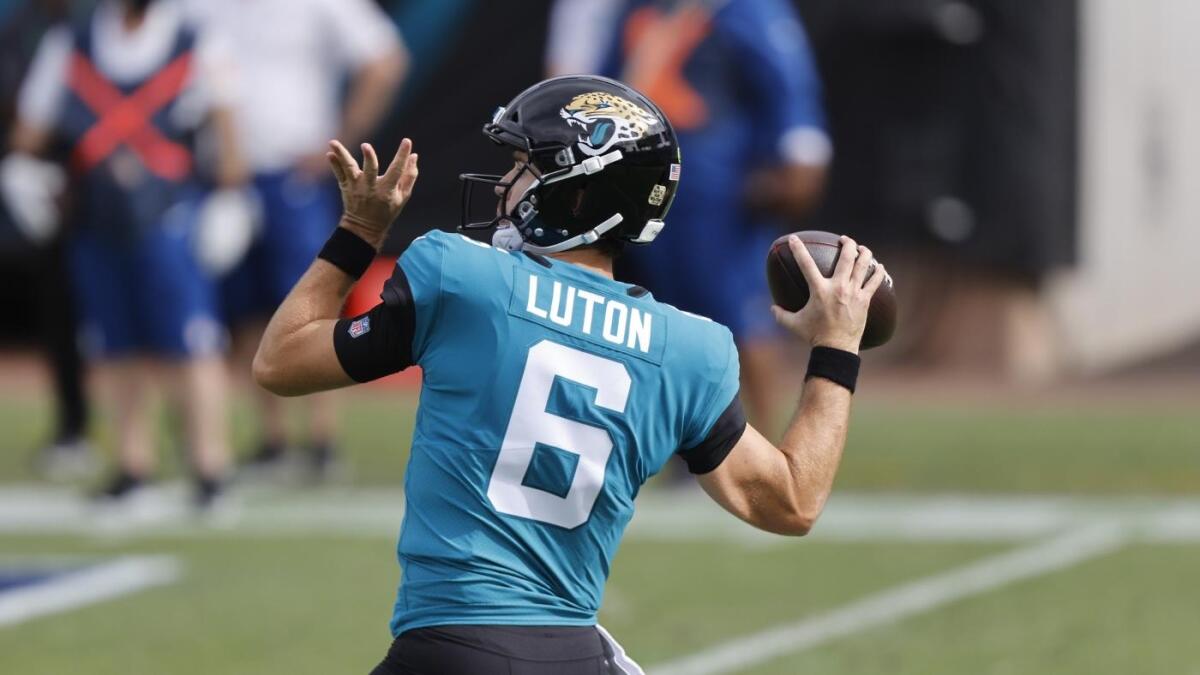 There were a few games that I was iffy on because I felt the underdogs could keep it close. Those two games were Houston at Jacksonville and Carolina at Kansas City. Both games ended with the favorite winning by only 2 points.
For the Chiefs, it has to be a bit of a wake-up call to not let the other team dictate the pace of the game. There is a fine line for Kansas City as you need to let Mahomes be Mahomes. But if they let a better team than the Panthers control the clock for 63% of the game again, it could end up with a loss.
Looking at Jacksonville, they got some solid QB play from Jake Luton-free but they came up a little short in their comeback win over the Texans. It's kind of what you want to see from a team that's supposed to lose for a top draft pick. They are competitive but lose by only a point or two.
Point 5: Tua Goes for Two
Tua Tagovailoa has now won his first 2 NFL games as Miami beat Arizona 34-31 yesterday. Tua threw for 248 yards and 2 TDs while also running for 35 yards. Kyler Murray did outplay him a bit but Miami came out with the win – which is kind of all that matters here.
The Dolphins are now 5-3 and have a legit chance of a playoff spot this season. This really is the best of both worlds for Miami. They can see what they have in Tua, make the playoffs and still get a slew of good picks next year in the draft from the trades they made last year.
Point 6: No over for the Bears
I do fear that my preseason over pick for the Bears is fading away. Chicago lost to the Titans 24-17 yesterday and have dropped their record to 5-4. The Bears were blanked for three quarters before deciding it was OK to play offense.
Nick Foles actually had a pretty decent game but the Bears just could not get points on the board. A couple of fumbles doomed them and they could not get any turnovers from Tennessee. The Titans will need to play much better if they want to be a playoff contender but a win is a win.
Extra Point: Saints NFC's Best?
In the NFC, I see a lot of mediocrity. You can call it parity if you want. Either way, it's a lot of just "ok" teams. Standing out right now is the New Orleans Saints. They were healthy and complete for the first time this season and Drew Brees looked motivated and "unretired" in his mind. The result? A 38-3 thumping of the Bucs on Sunday Night Football. On the road.
This win gives the Saints the inside edge to winning the NFC South. It could be that a team like the Green Bay Frauds or the Seattle Frauds get the top seed in the NFC. But right now, the Saints by and far look like the best team in the NFC.
Max's NFL Week 9 Monday Night Football Free Picks
New England at NY Jets
Spread: NE -9.5 (Lean Jets)
O/U: 41.5 (Under – 33)
Predicted Score: Patriots 21 – Jets 12
Overview: What a Monday Night football matchup we have here. Two teams that have a combined record of 2-14. And of course 2 of those wins belong to the Patriots. Even worse is we have two teams that cannot score points and could combine for 19 total points if we added up their average points per game over their last 3 games.
So that means an offensive explosion! Bet the over fools! Just kidding. I think we will be in for more of the same here. The Jets offense is just putrid and the Patriots defense should have an easy day ahead of them. Offensively, the Patriots will want to run up the score and I just don't think they have the talent to do so.
I have New England winning this one by 9 points. So with a 9.5 spread I sadly need to lean the Jets here.