Degen Show (1/24/22)
Your favorite Degens give you their Sports Bet Picks for 1/24/22.
The guys will also break down the 4 great Divisional Round Playoff Games in the NFL. Will Max take it easy on Green Bay?
What will Panther say about the Rams?
Was Arch sweating over KC?
And yeah, some Wincinnati talk too! Make sure to listen until the end for the Panther Parlay.
Listen to the Degen's NBA Totals show, NHL win Totals episode, or NFL win Totals one too.
Powered by RedCircle
---
Keep the Lights On Around Here!
Visit the Degen shop!
Promocode: ABSOLUTEDEGEN
Oddsjam is the best odds site on earth. Get the fastest line updates.
---
The Degens! App
Grab the Degens App hangout, shoot the breeze and get even more content.
Android:
https://play.google.com/store/apps/details?id=io.gonative.android.xmmkqw&hl=en
iOS:
https://apps.apple.com/us/app/id1527907647
---
Max's Sports Bet Picks for 1/24/22
NBA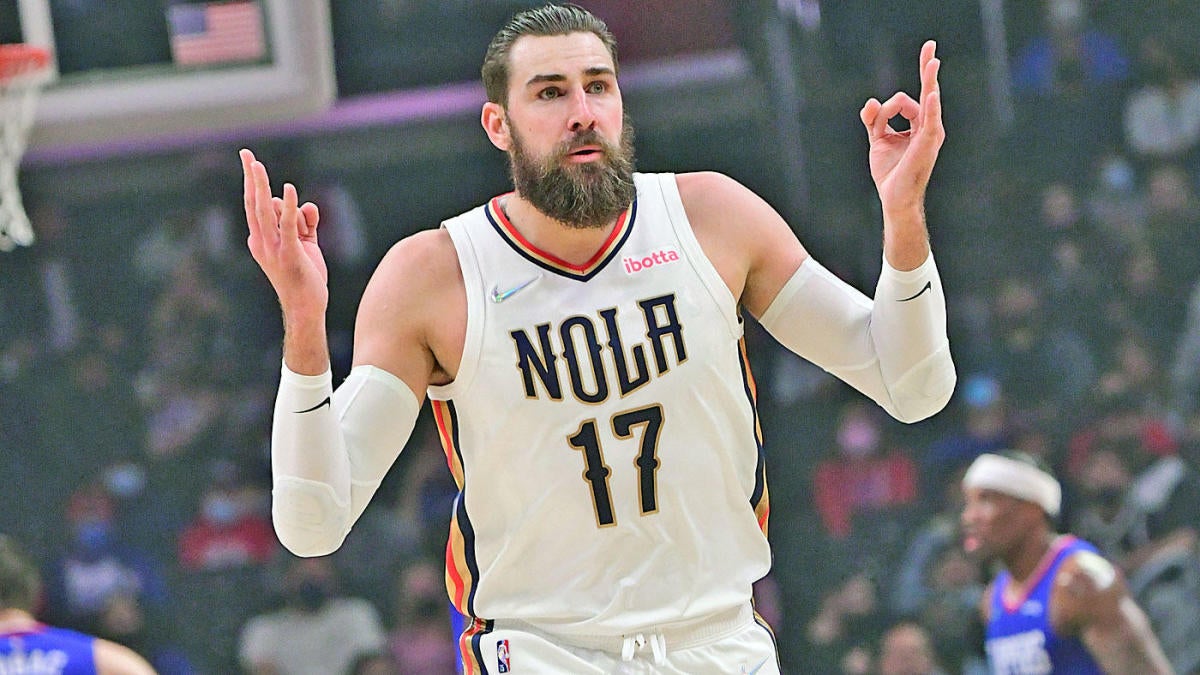 IND (1.5) at NOP (-1.5)
Pick: Bet $10 NOP ML
Total: 214 (Lean Over – 223)
Predicted Score: IND 109 – NOP 114
Notes: The Pacers continue their road trip as they head to New Orleans to take on the Pelicans tonight. Indy is really banged up – missing Sabonis, Turner, an Brogson. Levert will be a game time decision.
New Orleans has been a solid bet at home for me the past month or so. But that was contingent on Brandon Ingram playing. It looks like he will be out tonight.
Still, it's hard not to think that the Pelicans will come out on top in this one. Jonas Valanciunas should have a very good game without Turner to get in his way. And the guard play from Graham and Hart should provide additional offense.
$10 moneyline bet on the Pelicans.
NYK (7) at CLE (-7)
Pick: Lean NYK
Total: 203.5 (Lean Over – 209)
Predicted Score: NYK 105 – CLE 104
UTA (9.5) at PHX (-9.5)
Pick: Lean UTA
Total: 222.5 (Lean Under – 214)
Predicted Score: UTA 104 – PHX 110
NHL
Vegas Golden Knights (106) at Washington Capitals (-128)
Pick: Bet $10 Vegas
Notes: The Golden Knights had lost 3 in a row before getting a much needed win over Montreal 4 days ago. Now they hit the road to Washington to take on a Capitals team that is the model of inconsistency lately.
The Metropolitan Division is tight right now and the Caps are still in the mix. But they are still looking up to 3 other teams in front of them. That's not what they had envisioned after playing some great hockey to start the year.
Until they can string together some wins, it's hard to like this team. So I'll take the Golden Knights with the plus line tonight.
$10 bet on the Golden Knights.
Los Angeles Kings (140) at New York Rangers (-160)
Pick: Bet $10 New York
Notes: The Rangers lost to the Hurricanes last week with their backup goalie. I guess they wanted Shesterkin to be fresh against the mighty offense of the Coyotes.
He should be in the goal again today as the Rangers host the Kings. LA got a win over the Devils last night – adding to their road winning record this season.
The Kings tend to do well against lesser teams like the Devils or Kraken. But struggle against the better teams.
The Metropolitan leading Rangers certainly fit that description.
$10 bet on New York.
Leans
Dallas Stars (-145) at Philadelphia Flyers (125)
Pick: Lean Dallas
Anaheim Ducks (225) at Boston Bruins (-270)
Pick: Lean Boston
Montreal Canadiens (280) at Minnesota Wild (-340)
Pick: Lean Minnesota
St. Louis Blues (120) at Calgary Flames (-145)
Pick: Lean Calgary
Chicago Blackhawks (240) at Colorado Avalanche (-290)
Pick: Lean Colorado