Degen Show (10/16/21)
Your favorite Degens give you their Sports Bet Picks for 10/16/21. Listen to the Degen's MLB futures episode or their mulligan after the All Star break.
Powered by RedCircle
---
Keep the Lights On Around Here!
Owning a casino isn't just for billionaires anymore…
Earn profits from Moonbet's premium blockchain-based online Sportsbook, Casino and eSports betting platform simply by holding MBET tokens.
Visit the Degen shop!
Promocode: ABSOLUTEDEGEN
---
The Degens! App
Grab the Degens App hangout, shoot the breeze and get even more content.
Android:
https://play.google.com/store/apps/details?id=io.gonative.android.xmmkqw&hl=en
iOS:
https://apps.apple.com/us/app/id1527907647
---
Max's Sports Bet Picks for 10/16/21
NFL Week 6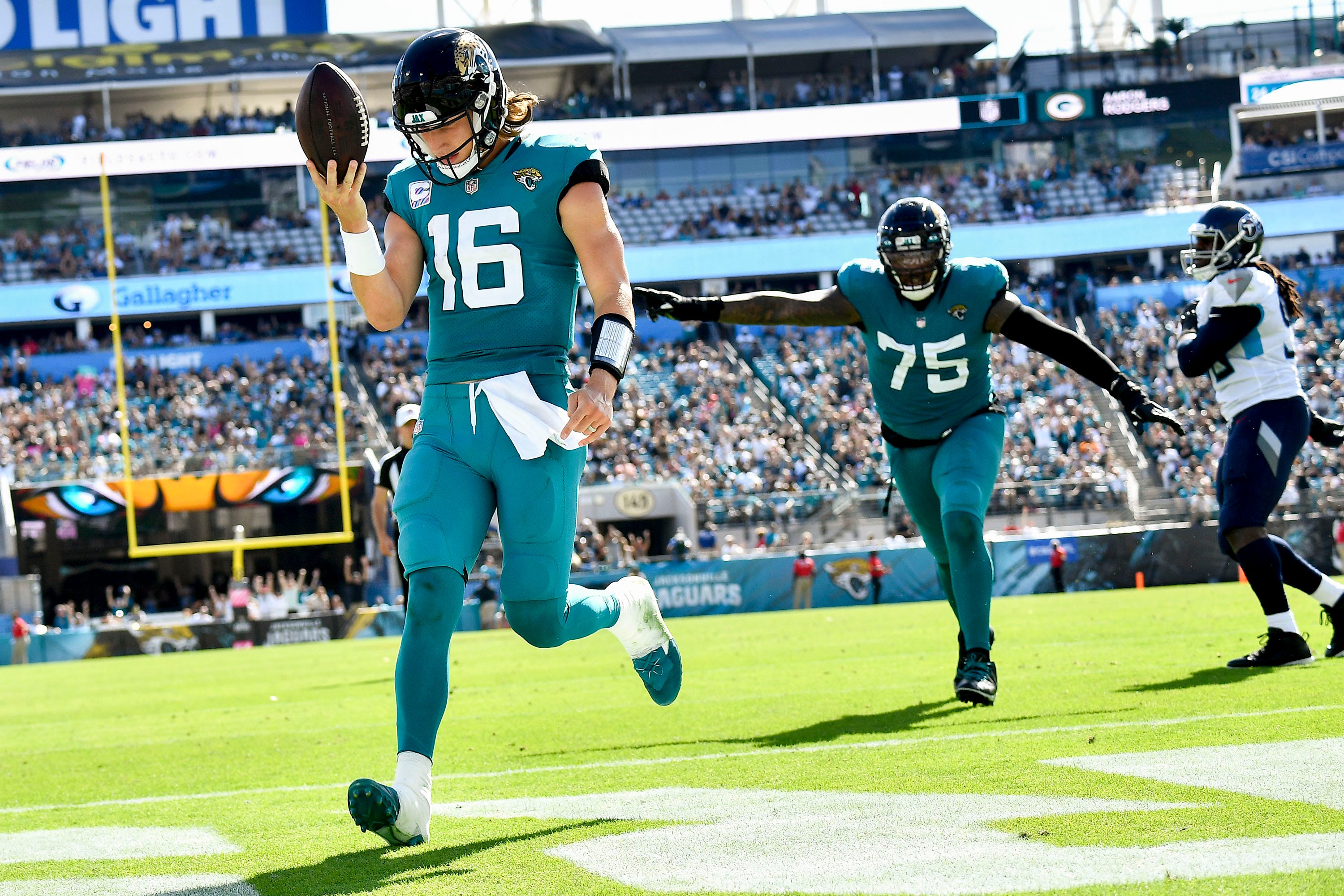 Miami (-3) vs. Jacksonville (3)
Spread: Bet $50 Jacksonville
Total: Lean Under 47
Predicted Score: Miami 18 – Jacksonville 22 (40)
Notes: Two Florida teams head over to London for yet another stellar match-up for our Brit friends. The 1-4 Dolphins take on the 0-5 Jaguars. And if there is a game for the Jags to win, it could be this one. The Dolphins have looked really bad in their 4-game losing streak – losing by a combined 76 points.
The Jaguars have a 20-game losing streak dating back to last season. Will it stop there? Possibly. We know the locker room has had it with Urban Meyer and there is a good chance he's done after this season. But players want to win.
Jacksonville is the 6th best rushing team in the league and Miami has the 24th ranked defense against the rush. This could lead to a big day for James Robinson – who absolutely shredded the Titans last week. Miami has also been giving up passing yards this season so Trevor Lawrence could have a good day – as long as keeps the INTs down.
Two bad teams, in London, focusing on running the ball, add in the turnovers these teams give up and this has the makings for an absolutely shitty game. But I think the Jags will win. I'll take the points just in case though.
$50 bet on Jacksonville.
Green Bay (-6) vs. Chicago (6)
Spread: Bet $50 Green Bay
Total: Lean Under 44
Predicted Score: Green Bay 24 – Chicago 16 (40)
Notes: My love for the Packers has been stated regularly on this show. They are a fine team and Aaron Rodgers is a fine quarterback. He did not act like a teenage girl in the offseason and the Packers certainly won't fold in the playoffs like previous seasons.
So with those niceties out of the way, I can pave my way to bet on the Packers as road favorites. Now, the Bears have not been total shit lately. After getting blown out by the Browns, they beat the Lions handily and then went on the road last week to beat the Raiders.
I am still not sold on Justin Fields. The bright spot last week was that he didn't toss an INT. Chicago has been able to run the ball well – ranking 9th in the league with 127 yards per game. Green Bay's defense has been effective to neutralize the run and injuries to Montgomery and Williams won't help. So if that forces Fields to throw more, I am not sure Chicago will have much success this week.
I know I shit on Green Bay but it really is warranted. This is a good football team. But nothing special right now. Their offense is middle of the pack. 13th in points per game, 21st in rushing, and 15th in passing.
But they are still good enough to get the road win and cover. $50 bet on Green Bay.
Minnesota (-2.5) vs. Carolina (2.5)
Spread: Bet $50 Carolina
Total: Lean Under 45.5
Predicted Score: Minnesota 19 – Carolina 23 (42)
Notes: Carolina has lost back-to-back games after losing a close one to Philly last week. But I am still not ready to jump ship. The loss of Christian McCaffrey has been a big blow but they still have one of the best defenses in the league and Kirk Cousins has had consecutive subpar outings. That could spell victory for the Panthers.
Interestingly for both teams, they struggle to score after the half. So it could be that the team with the halftime lead ends up winning. Another fun tidbit here is that the star running backs for both teams were drafted in 2017 and through 3 matchups, won't have ever faced each other due to injuries.
Maybe that says something about drafting a running back with a high draft pick.
Minnesota is 0-2 on the road this season and I think that goes to 0-3. I'll take the points here but a $50 bet on the Panthers.
Las Vegas (4) vs. Denver (-4)
Spread: Bet $50 Las Vegas ML
Total: Lean Under 44
Predicted Score: Las Vegas 21 – Denver 20 (41)
Notes: I asked the question 2 weeks ago about what kind of maniac bets the Raiders 4 straight times to start a season. I then went on to bet the Raiders last week and lost again. So would I be dumb enough to bet on them for 6 straight times to start this season?
How about a moneyline instead?
The Raiders have some shit going on. That's for sure. After being the first team to lose their head coach this season you like to look for a post-coach bump. But this dismissal wasn't based on performance on the field or a coach losing the locker room. So I don't think that applies here.
What does apply here is that the Broncos are starting to show who they really are. Not a very good football team. They beat the Giants, Jets and Jaguars. The moment they faced any competition – they crumbled.
The Raiders are competition. The loss last week to the Bears looks bad but I can grant an offense an off week without freaking out. The Raiders have not been able to establish the run so defenses can focus on stopping their pass game. Denver's rush defense is pretty good but again, think of their competition. Last week they got toasted on the ground with rookie Najee Harris rushing for 122 yards and the Steelers totaling 147.
Josh Jacobs has had some success running on the Broncos in the past and the Raiders have made some offensive line adjustments. So it could be they have a bit more balanced offense this week and pull of a close road win.
$50 moneyline bet on Las Vegas.
Dallas (-3.5) vs. New England (3.5)
Spread: Bet $50 Dallas
Total: Lean Over 50.5
Predicted Score: Dallas 34 – New England 18 (52)
Notes: The Patriots needed a win last week and they got one. They probably should not have won that game. But a win is a win. Now they have to welcome in the Dallas Cowboys and their prolific offense. I kind of covered this game on the fantasy show so not much needed to rehash too much about the Dallas' defense's issues – but also their successes with getting takeaways and scoring.
The Cowboys will look for the big defensive play against the rookie QB. Which puts Bill and McDaniels in a weird spot. You can throw on the Cowboys. But can you risk that with Jones?
The Cowboys are 4-1 with their lone loss in week 1 against the defending champs. A game they lost by 2 points. All apologies to the Bills, but the Dallas offense is the best in the game and seems to be getting better each week.
I am shocked this line is so low. Maybe it's a trap. But I have Dallas going into New England and kicking the shit out of them.
So yeah. $50 bet on the Cowboys.
Leans
Houston (10) vs. Indianapolis (-10)
Spread: Lean Houston
Total: Lean Under 43.5
Predicted Score: Houston 16 – Indianapolis 24 (40)
Kansas City (-7) vs. Washington (7)
Spread: Lean Kansas City
Total: Lean Over 54
Predicted Score: Kansas City 32 – Washington 24 (56)
LA Chargers (2.5) vs. Baltimore (-2.5)
Spread: Lean LA Chargers
Total: Lean Over 51
Predicted Score: LA Chargers 27 – Baltimore 27 (54)
Cincinnati (-3.5) vs. Detroit (3.5)
Spread: Lean Detroit
Total: Lean Under 46.5
Predicted Score: Cincinnati 23 – Detroit 21 (44)
LA Rams (-8.5) vs. NY Giants (8.5)
Spread: Lean Giants
Total: Lean Over 48.5
Predicted Score: LA Rams 30 – NY Giants 22 (52)
Arizona (3.5) vs. Cleveland (-3.5)
Spread: Lean Arizona
Total: Lean Over 49.5
Predicted Score: Arizona 27 – Cleveland 27 (54)
Seattle (5) vs. Pittsburgh (-5)
Spread: Lean Seattle
Total: Lean Over 42.5
Predicted Score: Seattle 25 – Pittsburgh 22 (47)
MLB Playoffs
BOS (105) at HOU (-125)
Pitchers: N. Eovaldi (ERA: 3.75 – Road ERA: 4.32 – Avg. ML: -124) vs. L. Garcia (ERA: 3.65 – Home ERA: 2.37 – Avg. ML: -136)
Pick: Bet $10 BOS
LAD (-130) at ATL (108)
Pitchers: M. Scherzer (ERA: 2.44 – Road ERA: 2.65 – Avg. ML: -137) vs. M. Fried (ERA: 3 – Home ERA: 3.07 – Avg. ML: -123)
Pick: Bet $10 ATL
NHL
New York Rangers (-110) at Montreal Canadiens (-110)
Pick: Bet $10 New York Rangers
Seattle Kraken (-115) at Columbus Blue Jackets (-105)
Pick: Bet $10 Seattle
Winnipeg Jets (-130) at San Jose Sharks (110)
Pick: Bet $10 Winnipeg
Leans
Arizona Coyotes (-105) at Buffalo Sabres (-115)
Pick: Lean Arizona
New York Islanders (115) at Florida Panthers (-135)
Pick: Lean New York Islanders
Tampa Bay Lightning (-130) at Washington Capitals (110)
Pick: Lean Washington
Dallas Stars (145) at Boston Bruins (-165)
Pick: Lean Boston
Ottawa Senators (210) at Toronto Maple Leafs (-250)
Pick: Lean Toronto
Chicago Blackhawks (125) at Pittsburgh Penguins (-145)
Pick: Lean Chicago
Vancouver Canucks (-120) at Detroit Red Wings (100)
Pick: Lean Vancouver
Carolina Hurricanes (-115) at Nashville Predators (-105)
Pick: Lean Carolina
St. Louis Blues (130) at Colorado Avalanche (-150)
Pick: Lean St. Louis
Calgary Flames (125) at Edmonton Oilers (-145)
Pick: Lean Calgary
Minnesota Wild (-120) at Los Angeles Kings (100)
Pick: Lean Minnesota