Degen Show (11/6/21)
Your favorite Degens give you their Sports Bet Picks for 11/6/21. Listen to the Degen's NBA totals show, NHL win totals episode, or NFL win totals one too.
Powered by RedCircle
---
Degen Rank
How are your favorite Degens doing lately?
[chart id="14382″]
---
Keep the Lights On Around Here!
Owning a casino isn't just for billionaires anymore…
Earn profits from Moonbet's premium blockchain-based online Sportsbook, Casino and eSports betting platform simply by holding MBET tokens.
Visit the Degen shop!
Promocode: ABSOLUTEDEGEN
---
The Degens! App
Grab the Degens App hangout, shoot the breeze and get even more content.
Android:
https://play.google.com/store/apps/details?id=io.gonative.android.xmmkqw&hl=en
iOS:
https://apps.apple.com/us/app/id1527907647
---
Max's Sports Bet Picks for 11/6/21
NFL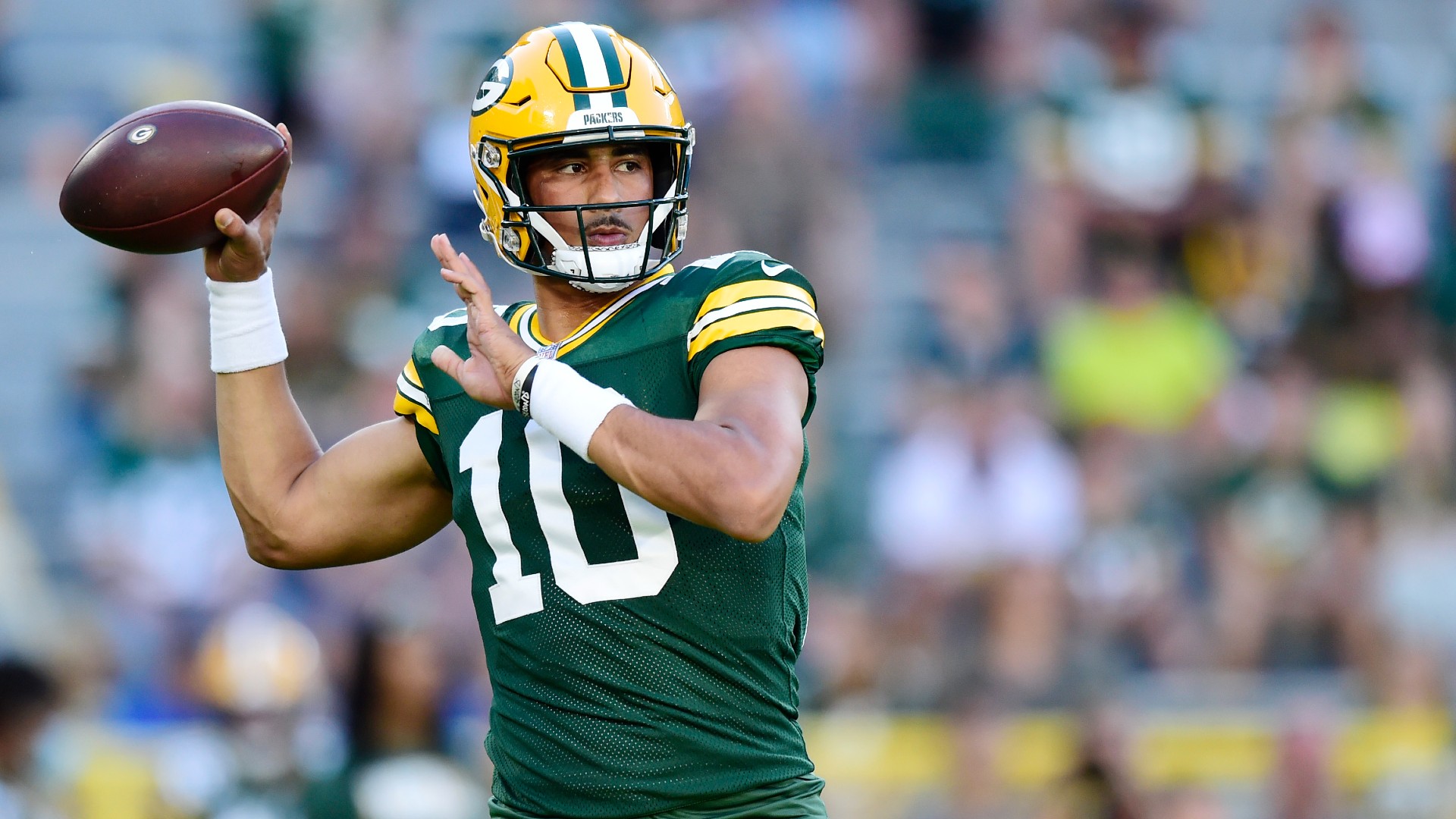 Denver (10) vs. Dallas (-10)
Spread: Bet $50 Dallas
Total: Lean Under 49.5
Predicted Score: Denver 18 – Dallas 31 (49)
Notes: Dak Prescott will make his return but in the 1-game he missed, Dallas still managed to come from behind to beat the Vikings. The game before that they had to come from behind against Mac Jones and the Patriots. I think its safe to say they won't need to do it 3 games in a row.
Over their last 5 games, the Broncos have scored over 20 points just once. And still lost. Their lone win in that stretch was a 17-10 win over the Football Club. The Broncos rank 23rd in points per game and that's trending down.
Dallas? They rank 3rd with 32.1 points per game.
Now granted, the low scoring plays into Denver's game plan as they try to slow the game down and control the ball. Denver is 10th is time of possession this season. The issue is that Dallas is 6th and when they have the ball, they score.
Denver has a good defense but Dallas should score. And Denver has a chance to also move the ball in the air on Dallas – which could lead to more points for them too. Just not enough to keep up with the Cowboys.
$50 bet on Dallas.
LA Chargers (-1) vs. Philadelphia (1)
Spread: Bet $50 ML Philadelphia
Total: Lean Over 50
Predicted Score: LA Chargers 27 – Philadelphia 27 (54)
Notes: The Eagles are not a bad team. But they do struggle with some of the better teams in the league. I'd like to put the Chargers in that category but after consecutive losses, I am starting to worry that maybe the same old Chargers spirit is present there.
The Eagles are fairly one-dimensional – as in their one dimension is Jalen Hurts. He throws, he runs, shit, I even thought I saw him tackle some people last week against the Lions. Philly has yet to get a home win this season but they have a good chance against a West Coast team traveling to the cold confines of the Lincoln Financial Field.
Justin Herbert has struggled over his past two games and he might have issues this week too. The Eagles rank 8th in the league in passing yards allowed per game and 9th in overall yards allowed per game. Their secondary has been an issue the past few seasons but adding in Steven Nelson alongside Darius Slay and they are one of the scarier corner combos to face.
Maybe I have a blindspot for the Eagles or maybe the emergence of Jalen Hurts plus their defense finally coming together has them as an opponent you can't gloss over.
$50 moneyline bet on the Eagles.
Green Bay (1) vs. Kansas City (-1)
Spread: Bet $50 Kansas City
Total: Lean Under 54.5
Predicted Score: Green Bay 24 – Kansas City 25 (49)
Notes: I was tempted to spend my entire time talking about this game by addressing Aaron Rodgers ridiculous interview yesterday but instead I will send a few apologies. The first is to Mike McCarthy. I have shit on you for years for squandering those Packers teams but maybe it was your shitbag of a QB holding you back. You look like you're having some fun with Dak now. Congrats.
I also want to apologize to Packer nation. I have been rough on your team the past few years and really, its not personal. I love Wisconsin. I used to regularly visit Milwaukee and it's a beautiful city. For the most part.
Beer and cheese! I mean, awesome. Throw in some brats and some curvy women and you have the makings of the best state for men in this great nation. Which sucks for you to have such a beta cuck as your starting QB. But not anymore! Long live Jordan Love and may his reign be great!
Just not too great this year. Because, you know, I would like the Rams to win. And with Love as your QB you might actually have an offense that can keep up with the Rams.
Oh yeah, the Chiefs are playing in this game too. They've been having some issues this year. I think we have talked about those previously. You know the deal, run the ball, win the game. Mahomes don't be cute out there. Kelce, maybe, hopefully, catch the ball and don't fumble it. And Spags, you are a good man. I believe in you.
$50 bet on the Chiefs.
Tennessee (7.5) vs. LA Rams (-7.5)
Spread: Bet $50 Tennessee
Total: Lean Over 53.5
Predicted Score: Tennessee 29 – LA Rams 28 (57)
Notes: Now to get to the Rams. I love this team. Its amazing having a quarterback that is not only avoiding doing some stupid shit regularly but is also in MVP talks. The connection he's made with Cooper Kupp is remarkable. And the running game is thriving too – which is allowing for the play action to be even better. Thank you, Lions. Your misery and sacrifice has made a lot of Rams fans happy.
For the Titans, life without Derek Henry continues this week. Their offense has been centered on him being dominant – allowing for Tannehill to do his thing. Will Ryan revert back to his Adam Gase days without the blanket of King Henry to help him?
Probably not. But it will be interesting to see how he does having to lead the offense with Jeremy McNichols and Adrian Peterson in the backfield. Apparently, Peterson has looked to be in great shape in practice so maybe he has something left in the tanks.
When you look at lines and overreactions this could be one of them. The Titans are a dangerous team and the Rams could be in for a shock this week. It is Sunday Night Football – which usually favors the home team. But don't get too comfy out there, Rams.
Too many points. And possibly an upset. $50 bet on Tennessee.
Leans
Atlanta (6) vs. New Orleans (-6)
Spread: Lean Atlanta
Total: Lean Over 42
Predicted Score: Atlanta 20 – New Orleans 25 (45)
Las Vegas (-3) vs. NY Giants (3)
Spread: Lean Vegas
Total: Lean Under 47
Predicted Score: Las Vegas 27 – NY Giants 20 (47)
New England (-4) vs. Carolina (4)
Spread: Lean Carolina
Total: Lean Over 41
Predicted Score: New England 23 – Carolina 21 (44)
Minnesota (5.5) vs. Baltimore (-5.5)
Spread: Lean Minnesota
Total: Lean Under
Predicted Score: Minnesota 22 – Baltimore 26 (48)
Cleveland (2.5) vs. Cincinnati (-2.5)
Spread: Lean Cleveland
Total: Lean Over 47
Predicted Score: Cleveland 24 – Cincinnati 25 (49)
Buffalo (-14.5) vs. Jacksonville (14.5)
Spread: Lean Buffalo
Total: Lean Over
Predicted Score: Buffalo 36 – Jacksonville 16 (52)
Houston (6.5) vs. Miami (-6.5)
Spread: Lean Houston
Total: Lean Under 45.5
Predicted Score: Houston 16 – Miami 19 (35)
Arizona (-2.5) vs. San Francisco (2.5)
Spread: Lean Arizona
Total: Lean Over
Predicted Score: Arizona 32 – San Francisco 23 (55)
NBA
BOS (4.5) at DAL (-4.5)
Pick: $10 ML bet BOS
Total: 215.5 (Lean Under – 212)
Predicted Score: BOS 107 – DAL 105
UTA (3.5) at MIA (-3.5)
Pick: $10 ML Bet UTA
Total: 212.5 (Lean Under – 206)
Predicted Score: UTA 104 – MIA 102
ATL (5) at PHX (-5)
Pick: $10 ML Bet PHX
Total: 223.5 (Lean Under – 216)
Predicted Score: ATL 105 – PHX 111
LAL (4.5) at POR (-4.5)
Pick: $10 ML bet POR
Total: 219.5 (Lean Over – 225)
Predicted Score: LAL 110 – POR 115
Leans
HOU (10.5) at DEN (-10.5)
Pick: Lean Denver
Total: 218.5 (Lean Under – 206)
Predicted Score: HOU 100 – DEN 106
PHI (3.5) at CHI (-3.5)
Pick: Lean PHI
Total: 211.5 (Lean Over – 212)
Predicted Score: PHI 105 – CHI 107
NHL
New Jersey Devils (125) at San Jose Sharks (-145)
Pick: Bet $10 New Jersey
Vegas Golden Knights (-115) at Montreal Canadiens (-105)
Pick: Bet $10 Montreal
Minnesota Wild (100) at Pittsburgh Penguins (-120)
Pick: Bet $10 Minnesota
Colorado Avalanche (-170) at Columbus Blue Jackets (150)
Pick: Bet $10 Colorado
Leans
Tampa Bay Lightning (-180) at Ottawa Senators (155)
Pick: Lean Ottawa
Carolina Hurricanes (110) at Florida Panthers (-130)
Pick: Lean Florida
Boston Bruins (110) at Toronto Maple Leafs (-130)
Pick: Lean Toronto
Detroit Red Wings (-110) at Buffalo Sabres (-110)
Pick: Lean Buffalo
Philadelphia Flyers (130) at Washington Capitals (-150)
Pick: Lean Washington
New York Islanders (-105) at Winnipeg Jets (-115)
Pick: Lean Winnipeg
New York Rangers (125) at Calgary Flames (-145)
Pick: Lean Calgary
Seattle Kraken (-155) at Arizona Coyotes (135)
Pick: Lean Seattle