Degen Show (2/3/22)
Your favorite Degens give you their Sports Bet Picks for 2/3/22. Listen to the Degen's NBA Totals show, NHL win Totals episode, or NFL win Totals one too.
Powered by RedCircle
---
Keep the Lights On Around Here!
Visit the Degen shop!
Promocode: ABSOLUTEDEGEN
Oddsjam is the best odds site on earth. Get the fastest line updates.
---
The Degens! App
Grab the Degens App hangout, shoot the breeze and get even more content.
Android:
https://play.google.com/store/apps/details?id=io.gonative.android.xmmkqw&hl=en
iOS:
https://apps.apple.com/us/app/id1527907647
---
Max's Sports Bet Picks for 2/3/22
NBA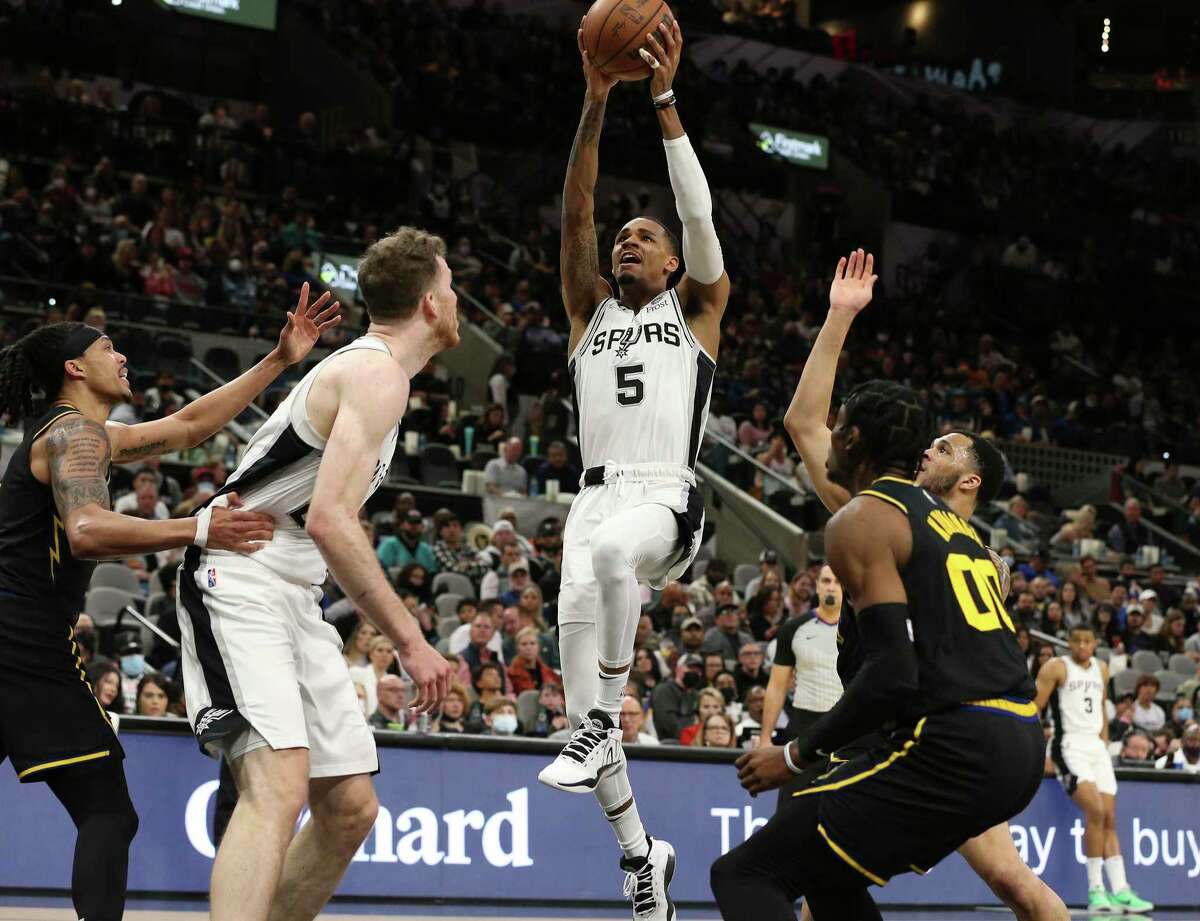 MIA (-3.5) at SAS (3.5)
Pick: Bet $10 SAS ML
Total: 219.5 (Lean Over – 224)
Predicted Score: MIA 110 – SAS 114
Notes: I have one rule in betting the NBA this year. Don't bet on Spurs games. Well, I'm breaking that rule today and I predict only pain and misery for me in doing so.
The Heat have lost 3 games in a row. Surely they can avoid a 4-game losing streak. Right?
Eh, I'm not so sure.
Kyle Lowry remains out for them and Jimmy Butler has been banged up. His latest injury is a toe issue. So more than likely he will play tonight but we will see if that injury limits him in any way.
The Spurs' best player, Dejounte Murray, is also questionable today with a wrist injury. With the line like this, my guess is he will end up playing.
San Antonio is not a very good team. And at home this season, they are only 10-17. But they are a pain in the ass to most teams.
The Heat are definitely the better team here but their shooting has been on a downward trend lately while the Spurs EFG% has been pretty damn good the past few weeks.
It's a value shot here and probably my last game betting on San Antonio this year. Unless they win.
$10 moneyline bet on the Spurs.
LAL (3) at LAC (-3)
Pick: Bet $10 LAL ML
Total: 217.5 (Lean Over – 221)
Predicted Score: LAL 110 – LAC 111
Notes: LeBron James continues to deal with knee swelling. Combined with the constant ego swelling he has, the status of him playing tonight is in question.
More than likely he will miss the game. Which explains the Lakers as an underdog here.
The Lakers got a win over the Blazers yesterday. So there could be some other players that get some rest today.
The Clippers have been off a few days. Their last game was a loss to the Pacers. Trust me. I know.
They return home after a long road trip. With the 3 days in between, I'm sure they got their houses in order and will be ready to play.
In general, I like the Clippers better than the Lakers – factoring in not having their star players.
The Lakers have the bigger names but the Clippers role players actually seem to produce.
I have this game as a close one and the Clippers sneaking out a win. But the implied probability says to bet the Lakers here.
So a $10 moneyline bet on the Lakers.
Leans
MIN (-7.5) at DET (7.5)
Pick: Lean DET
Total: 226.5 (Lean Over – 232)
Predicted Score: MIN 116 – DET 116
PHX (-5.5) at ATL (5.5)
Pick: Lean ATL
Total: 223.5 (Lean Under – 220)
Predicted Score: PHX 110 – ATL 110
CHI (3) at TOR (-3)
Pick: Lean TOR
Total: 224.5 (Lean Under – 221)
Predicted Score: CHI 109 – TOR 112
SAC (13) at GSW (-13)
Pick: Lean SAC
Total: 222 (Lean Under – 222)
Predicted Score: SAC 105 – GSW 117
NHL
No NHL for the next few days because of the All Star Game. The NHL's game is one of the better and more entertaining ones of the big sports.
And it's in Vegas this year so definitely some fun things in store. Like a shooting competition on a rink in the middle of the Bellagio Fountains.
Friday will be the skills competition and the All Star Game tournament will be Saturday. The NHL has their division All Stars face off in a single elimination tournament.
This year, the division winner of the Skills competition will decide their first opponent.