Degen Show Part (4/13/21)
Your favorite Degens give you their Sports Bet Picks for 4/13/21. Listen to the Degen's NBA win totals episode, their MLB futures episode and Max's NHL Power rankings post.
Powered by RedCircle
---
Keep the Lights On Around Here!
Promocode: ABSOLUTEDEGEN
Promocode: ABSOLUTEDEGEN
---
The Degens! App
Grab the Degens App hangout, shoot the breeze and get even more content.
Android:
https://play.google.com/store/apps/details?id=io.gonative.android.xmmkqw&hl=en
iOS:
https://apps.apple.com/us/app/id1527907647
---
Max's Sports Bet Picks for 4/13/21
NBA
OKC (16.5) at UTA (-16.5)
Pick: Bet $20 UTA
Total: 223.5 (Lean Over – 229)
Predicted Score: OKC 103 – UTA 126
Notes: Utah was stunned last night by Washington and suffered their 3rd home loss on the season. You can imagine they won't lose again tonight especially against a Thunder team that has lost 6 in a row. If I was really desperate, I'd moneyline my bankroll on Utah here. I'm kind of desperate in NBA and maybe this is chasing yesterday's loss, but I have Utah winning by 23 points here. $20 bet on the Jazz. Fuck my life.
BOS (1.5) at POR (-1.5)
Pick: Bet $20 BOS
Total: 227 (Bet $20 Under – 214)
Predicted Score: BOS 109 – POR 105
Notes: The Celtics have won 4 of 5 games and continue their road trip after stunning the Nuggets two nights ago. Portland is coming off a home loss to Miami but on the season, the Blazers have played fairly well at home. Evan Fournier is still out for Boston but I like Boston to keep this one close. I have not had much luck betting on the C's this year but a $20 bet on Boston and since I have won a few Totals lately, I will also drop $20 on the under in this game.
ATL (3.5) at TOR (-3.5)
Pick: Lean ATL
Total: 223.5 (Lean Under – 223)
Predicted Score: ATL 111 – TOR 112
Notes: Atlanta has won 4 of 5 games but are only a .500 team on the road this season. The Raptors are playing their third game in four nights and are coming off a loss to the Knicks on Sunday. The Hawks are dealing with a slew of injuries including Kris Dunn being out, John Collin still out, Danilo Gallinari doubtful and now Trae Young listed as questionable. Toronto is still playing without Fred VanVleet.
LAC (-2.5) at IND (2.5)
Pick: Lean LAC
Total: 229.5 (Lean Under – 223)
Predicted Score: LAC 115 – IND 108
Notes: The Clippers are riding a 5-game winning streak and the Pacers have won 4 of 5. Indiana has not been stellar at home this season but do get to take on a West Coast team that just traveled East and will be without Kawhi Leonard. The Pacers will be without Myles Turner.
LAL (1.5) at CHA (-1.5)
Pick: Lean LAL
Total: 208.5 (Lean Over – 210)
Predicted Score: LAL 106 – CHA 104
Notes: The Hornets are coming off a close loss to the Hawks and welcome in a depleted Lakers team that is coming off a loss to the Knicks last night.
MIA (3.5) at PHX (-3.5)
Pick: Lean PHX
Total: 215 (Lean Over – 220)
Predicted Score: MIA 108 – PHX 112
Notes: Phoenix has won 4 of 5 games and has increased their home record to 21-8 this year. Miami is playing good basketball lately – shooting almost 56% EFG the past 2 weeks. That does get a bit lower on the road as Miami still is not a great road team. Victor Oladipo is out again for the Heat so their shooting could be even worse.
NHL
I'm cold in hockey right now. Last 5 days I am 1-8 in bets and down $149. So be careful following me right now. I'll let you know when things pick back up.
NHL News – The NHL trade deadline came and went. Here are some things to keep an eye out for:
The Capitals traded for Antony Mantha. This could improve them for a playoff push and detracts from the value of betting on Detroit. The Capitals did overpay a bit but such is life. Mantha has had an iffy season but could really fit in with Washington.
The Ducks traded for a defenseman on a cheap contract in Hayden Fleury but now they have too many defenseman and one will need to go as part of the expansion draft.
Toronto added Ben Hutton and made a few other minor trades to add depth.
Winnipeg added Jordie Benn to give some depth and experience.
Calgary traded Sam Bennett to the Panthers. This will probably pay off more in the playoffs.
The Flyers traded Erik Gustafsson to Montreal. It's a flier that could pay off for Montreal as he was underwhelming so far in Philly.
Vegas added Mattias Janmark but overpaid for him. Again, a playoff team paying a lot for a run at the Cup.
Colorado brough back Carl Soderberg. This will help them improve penalty kills and provide some more depth come playoff time.
Bruins acquired former Devil/former Coyote Taylor Hall. If he can produce like he used to, this is a solid get for Boston.
Florida Panthers (-112) at Dallas Stars (102)
Pick: Bet Florida
Notes: Down with the ship. My blind faith in Florida could be the death of me. They have lost 3 in a row including a 4-1 loss to Dallas on Saturday. Dallas has improved at home recently but I think Florida wins this one. $20 bet on the Panthers.
New York Rangers (-169) at New Jersey Devils (152)
Pick: Lean New York
Notes: The Rangers should get the win here but my metrics have it closer than a -170 game should be.
Buffalo Sabres (265) at Boston Bruins (-319)
Pick: Lean Buffalo
Notes: There is some value in Buffalo here. I'm not going to do it but I understand the play if someone does. Boston still is banged up and not playing elite hockey. Buffalo has won more recently than they did all season. Add in a nice payout and I can really understand the lottery ticket.
Philadelphia Flyers (137) at Washington Capitals (-152)
Pick: Lean Philadelphia
Notes: Rubbing my eyes that my sheet says to bet Philly. I refuse to. Washington is so damn good at home and Philly is Philly.
Calgary Flames (160) at Toronto Maple Leafs (-182)
Pick: Lean Toronto
Notes: Calgary got a much-needed win on Saturday. Toronto lost to Montreal last night and should get back to their winning ways today.
Tampa Bay Lightning (-166) at Nashville Predators (146)
Pick: Lean Tampa Bay
Notes: Tampa has won two games in a row including a shutout over Nashville on Saturday. I like them again today but only as a lean. The value is there but the trust still isn't.
MLB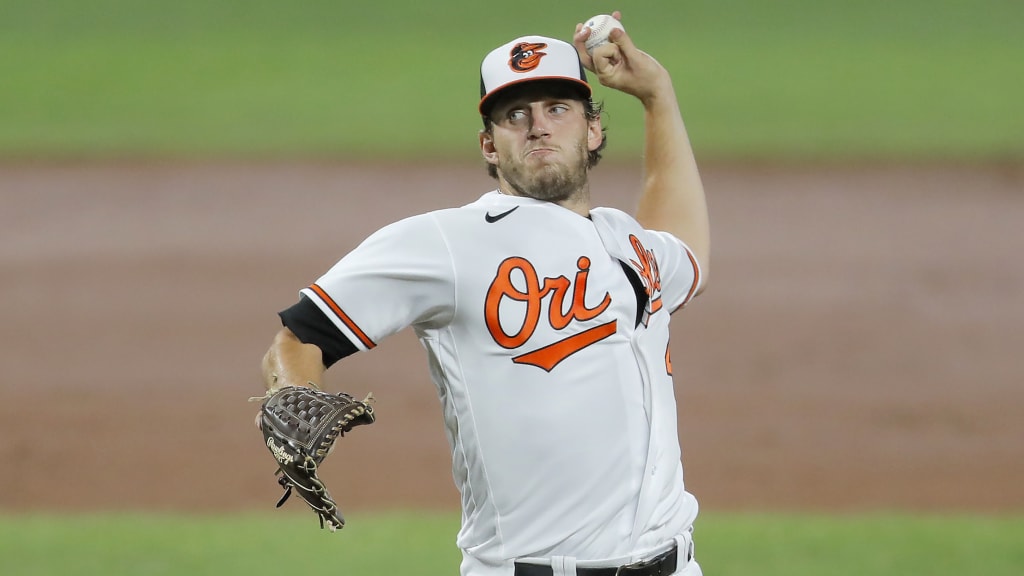 OAK (-112) at ARI (104)
Pitchers: J. Luzardo vs. Z. Gallen
Pick: Bet $20 OAK
Notes: Zac with a C takes the mound for the D-Backs and hopes to contain a suddenly alive Oakland offense. Luzardo has not been sharp to start the season but I am looking to him to bounce back a bit. I like how the A's have played the past week and I'm backing them today. $20 bet on Oakland.
SEA (124) at BAL (-135)
Pitchers: J. Sheffield vs. J. Means
Pick: Bet $20 BAL
Notes: Baltimore was swept by the Red Sox and now look to beat a 5-4 Seattle team that just won a series against the Twins. Sheffield is hittable and Baltimore can hit. I love Means out there and think Baltimore gets the win today. $20 bet on the Orioles.
CIN (-106) at SF (-102)
Pitchers: L. Castillo vs. K. Gausman
Pick: Bet $20 CIN
Notes: Castillo has not been great to start the season and Gausman has been pretty good. The Reds got the win yesterday and they should win the series. So a bet on them today and I'll eye them up tomorrow if they lose today. $20 on the Reds.
MIA (149) at ATL (-163)
Pitchers: P. Lopez vs. M. Fried
Pick: Bet $20 MIA
DET (164) at HOU (-179)
Pitchers: M. Boyd vs. J. Odorizzi
Pick: Bet $20 HOU
BOS (125) at MIN (-145)
Pitchers: N. Eovaldi vs. K. Maeda
Pick: Lean MIN
PHI () at NYM ()
Pitchers: C. Anderson vs. T. Walker
Pick: n/a
SD (-232) at PIT (209)
Pitchers: B. Snell vs. C. Kuhl
Pick: Lean SD
NYY (106) at TOR (-115)
Pitchers: J. Taillon vs. H. Ryu
Pick: Lean NYY
TEX (146) at TB (-159)
Pitchers: K. Gibson vs. R. Yarbrough
Pick: Lean TB (Looks Trappish)
CHC (128) at MIL (-139)
Pitchers: K. Hendricks vs. B. Woodruff
Pick: Lean MIL
WSH (101) at STL (-109)
Pitchers: S. Strasburg vs. J. Flaherty
Pick: Lean STL
LAA (-133) at KC (123)
Pitchers: D. Bundy vs. D. Duffy
Pick: Lean KC
CLE (-106) at CWS (-102)
Pitchers: S. Bieber vs. L. Giolito
Pick: Lean CWS
COL (275) at LAD (-311)
Pitchers: A. Senzatela vs. T. Bauer
Pick: Lean LAD