Degen Show Part (4/30/21)
Your favorite Degens give you their Sports Bet Picks for 4/30/21. Listen to the Degen's NBA win totals episode, their MLB futures episode and Max's NHL Power rankings post.
Powered by RedCircle
---
Keep the Lights On Around Here!
Promocode: ABSOLUTEDEGEN
Promocode: ABSOLUTEDEGEN
---
The Degens! App
Grab the Degens App hangout, shoot the breeze and get even more content.
Android:
https://play.google.com/store/apps/details?id=io.gonative.android.xmmkqw&hl=en
iOS:
https://apps.apple.com/us/app/id1527907647
---
Max's Sports Bet Picks for 4/30/21
NBA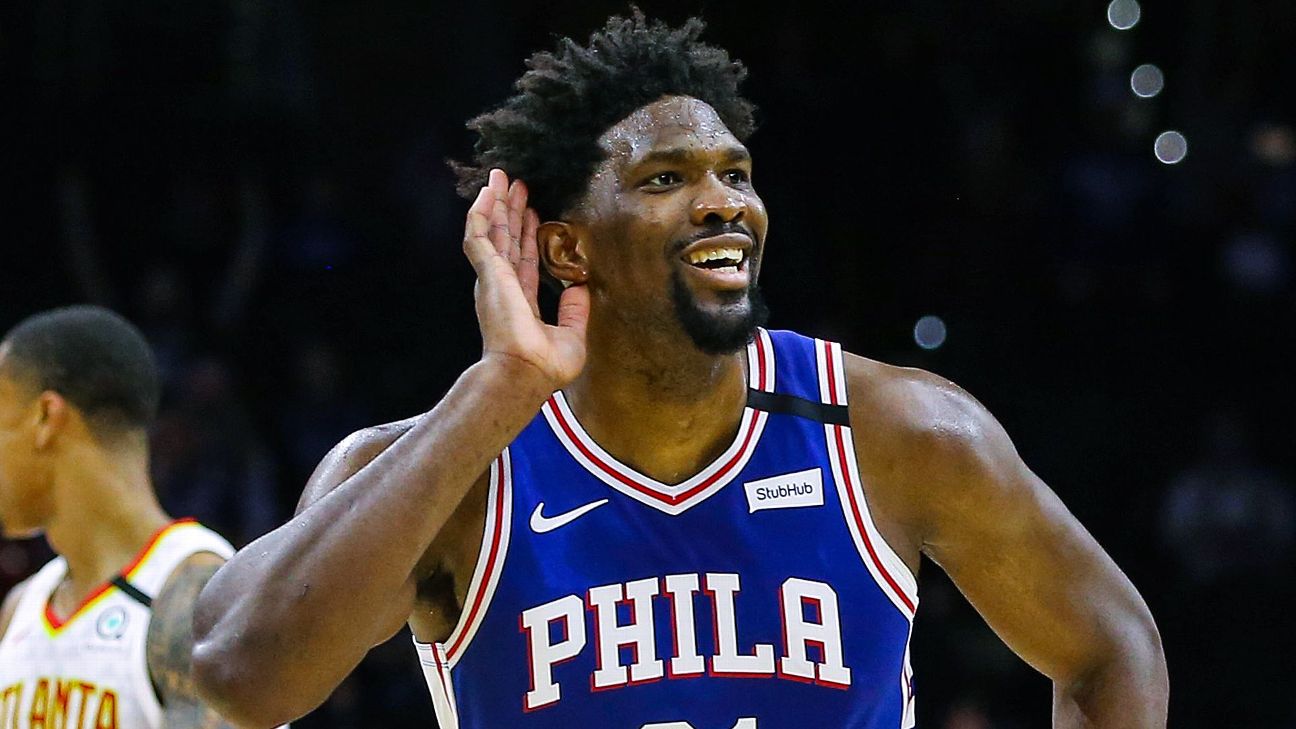 ATL (9.5) at PHI (-9.5)
Pick: Bet $20 PHI ML (-450)
Total: 221.5 (Lean Under – 218)
Predicted Score: ATL 104 – PHI 114
Notes: Atlanta has so many injury question marks with Capela, Young and Bogdanovich listed on the injury report for today. Without Young, the Atlanta offense has not looked good and they have scored under 90 points their last two games – including a big loss to Philly on Wednesday. Philly is 24-7 at home and should get the win today. $20 ML bet on the Sixers.
WAS (-6.5) at CLE (6.5)
Pick: Bet $20 WAS ML (-280)
Total: 226.5 (Lean Over – 227)
Predicted Score: WAS 117 – CLE 110
Notes: The Wizards have won 4 of 5 and are in the thick of the playoff hunt in the East. Cleveland has lost 4 in a row and Collin Sexton's status remains unclear for today. Add to that the disgruntled actions of Kevin Love, and it's hard to imagine that Cleveland stays competitive tonight. Washington is only 12-17 on the road this season but they have won 5 of their last 6 road games. $20 ML bet on the Wizards here.
ORL (10.5) at MEM (-10.5)
Pick: Bet $20 ORL ML (+425)
Total: 224.5 (Lean Over – 229)
Predicted Score: ORL 115 – MEM 114
Notes: One thing to be concerned about Memphis here is that their EFG% has been dropping lately and their offense has suffered in consecutive losses. But they get Orlando today. Granted, the Magic are coming off a win over Cleveland but it was only their 9th road win on the season. If the Grizzlies cannot fix their shooting tonight, they will be in danger of an upset. $20 ML bet on Orlando.
MIL (-4.5) at CHI (4.5)
Pick: $20 Bet CHI ML (+170)
Total: 220.5 (Lean Over – 226)
Predicted Score: MIL 113 – CHI 113
Notes: Giannis got injured yesterday and the Bucks lost to the Rockets. Today is their 4th road game in a row but they aren't too far from home here. Chicago returns home after a 3 game road trip and still do not have Zach Lavine back – who is expected to miss another week. Nikola Vucevic is also banged up but should play today. I think without Giannis, the Bulls could take down the Bucks. $20 ML Bet on the Bulls. And tomorrow I will be saying fuck them.
UTA (4.5) at PHX (-4.5)
Pick: $20 Bet UTA ML (+170)
Total: 222.5 (Lean Under – 217)
Predicted Score: UTA 113 – PHX 104
Notes: The Suns clinched a playoff spot for the first time in ages and they get to host a Jazz team missing Mike Conley and Donovan Mitchell. A 49 point blowout over Sacramento aside – this team has been hit or miss. Phoenix is 24-9 at home and coming off a big win over the Clippers. Still, I like the Jazz here to win this one.
SAS (4.5) at BOS (-4.5)
Pick: Lean SAS
Total: 224.5 (Lean Under – 219)
Predicted Score: SAS 111 – BOS 108
Notes: The Celtics bounced back from their shocking loss to the Thunder but still have injury issues to deal with as Kemba Walker is doubtful for tonight. The Spurs are on game 4 of their road trip – losing their last one to Miami. But on the season, San Antonio is 18-11 on the road. I do see some value in betting them here as I have them outright winning. But I just can't do it. Lean on the Spurs.
POR (1) at BKN (-1)
Pick: Lean BKN
Total: 240.5 (Lean Under – 231)
Predicted Score: POR 115 – BKN 116
Notes: I was looking at this line and wondering what was up with it. And then I saw that Kyrie is on the injury report. Portland has played better lately and has won 2 in a row with Lillard back. But this is their 3rd straight road game and the Nets are 25-7 at home this year – despite not having a complete line-up for the entire season. A lean on Brooklyn here.
SAC (9.5) at LAL (-9.5)
Pick: Lean SAC
Total: 222.5 (Lean Over – 229)
Predicted Score: SAC 115 – LAL 114
Notes: I can't even look at Sacramento seriously anymore. They lost to the Jazz by 49 points on Wednesday so fuck these pricks.
NHL
Winnipeg Jets (101) at Montreal Canadiens (-112)
Pick: Bet $20 Montreal
Notes: Winnipeg has been mired in a terrible losing streak so there is only one way to break that streak. I'm going to bet against them. The Jets have actually been a good road team and their recent losses – against the Oilers and Maple Leafs – were all at home. The Canadiens should be a better team. It's baffling really. Their PDO is on the lower end of the league meaning some bad luck has caused some problems for them. I like them to get a lucky bounce or two today.
San Jose Sharks (251) at Colorado Avalanche (-291)
Pick: Lean Colorado
Notes: Go ahead, eat that chalk. Colorado isn't going to lose 4 in a row. Right? Their defense has been vulnerable this past week – giving up 14 goals over 3 games. And San Jose just scored 13 over their last 3 games. So maybe not a surefire lock here.
Los Angeles Kings (-130) at Anaheim Ducks (117)
Pick: Lean Los Angeles
Notes: These teams are playing in their 4th game in the last 10 days. The Ducks took a close game on Wednesday but the Kings have otherwise dominated them. Kings should win again.
Vegas Golden Knights (-200) at Arizona Coyotes (178)
Pick: Lean Vegas
Notes: The Coyotes have lost 4 of 5 games – including back-to-back laughers to San Jose. The Golden Knights are 16-7 on the road this season and their offense seems to be clicking.
MLB
STL (104) at PIT (-113)
Pitchers: J. Gant (ERA: 2.25 – Road ERA: 2 – Avg. ML: 107) vs. J. Brubaker (ERA: 2.04 – Home ERA: 1.76 – Avg. ML: 127)
Pick: Bet $20 PIT
HOU (-118) at TB (109)
Pitchers: L. McCullers Jr. (ERA: 4.69 – Road ERA: 1.8 – Avg. ML: -144) vs. R. Yarbrough (ERA: 6.67 – Home ERA: 9 – Avg. ML: -122)
Pick: Bet $20 HOU
ATL (106) at TOR (-115)
Pitchers: D. Smyly (ERA: 7.2 – Road ERA: 3 – Avg. ML: -127) vs. R. Ray (ERA: 2.81 – Home ERA: 3.6 – Avg. ML: 139)
Pick: Bet $20 TOR
COL (116) at ARI (-125)
Pitchers: J. Gray (ERA: 2.63 – Road ERA: 6.75 – Avg. ML: 177) vs. M. Bumgarner (ERA: 5.79 – Home ERA: 12.86 – Avg. ML: 147)
Pick: Bet $20 ARI
BAL (120) at OAK (-130)
Pitchers: J. Means (ERA: 1.54 – Road ERA: 0.49 – Avg. ML: 120) vs. M. Fiers (ERA: 0 – Home ERA: 0 – Avg. ML: 0)
Pick: Bet $20 OAK
Leans
NYM (-145) at PHI (134)
Pitchers: M. Stroman (ERA: 2.25 – Road ERA: 1.29 – Avg. ML: -136) vs. C. Anderson (ERA: 6.67 – Home ERA: 4 – Avg. ML: 117)
Pick: Lean NYM
MIA () at WSH ()
Pitchers: P. Lopez (ERA: 3.65 – Road ERA: 6.3 – Avg. ML: 115) vs. J. Ross (ERA: 4.69 – Home ERA: 21.95 – Avg. ML: 143)
Pick: TBD
DET (309) at NYY (-354)
Pitchers: T. Skubal (ERA: 6.18 – Road ERA: 7.88 – Avg. ML: 134) vs. G. Cole (ERA: 1.73 – Home ERA: 1.98 – Avg. ML: -172)
Pick: Lean NYY
CHC (108) at CIN (-116)
Pitchers: J. Arrieta (ERA: 2.57 – Road ERA: 4.09 – Avg. ML: 103) vs. W. Miley (ERA: 2.45 – Home ERA: 3.27 – Avg. ML: 106)
Pick: Lean CHC
BOS (-155) at TEX (142)
Pitchers: N. Eovaldi (ERA: 3.83 – Road ERA: 3.6 – Avg. ML: 104) vs. K. Arihara (ERA: 5.56 – Home ERA: 4.5 – Avg. ML: 169)
Pick: Lean BOS
LAD () at MIL ()
Pitchers: D. May (ERA: 2.56 – Road ERA: 2.45 – Avg. ML: -170) vs. F. Peralta (ERA: 2.7 – Home ERA: 3.27 – Avg. ML: -126)
Pick: TBD
KC (129) at MIN (-140)
Pitchers: B. Singer (ERA: 2.99 – Road ERA: 1.29 – Avg. ML: -116) vs. M. Pineda (ERA: 2.44 – Home ERA: 3.16 – Avg. ML: -129)
Pick: Lean MIN
CLE (-139) at CWS (128)
Pitchers: S. Bieber (ERA: 2.49 – Road ERA: 2.35 – Avg. ML: -131) vs. D. Keuchel (ERA: 3.96 – Home ERA: 2.45 – Avg. ML: -126)
Pick: Lean CLE
SF (168) at SD (-184)
Pitchers: L. Webb (ERA: 4.27 – Road ERA: 6.92 – Avg. ML: -113) vs. Y. Darvish (ERA: 2.31 – Home ERA: 3.14 – Avg. ML: -129)
Pick: Lean SD
LAA (-148) at SEA (136)
Pitchers: A. Heaney (ERA: 4.46 – Road ERA: 0.74 – Avg. ML: -106) vs. C. Flexen (ERA: 2.74 – Home ERA: 0.82 – Avg. ML: 141)
Pick: Lean LAA