Degen Show Part (4/7/21)
Your favorite Degens give you their Sports Bet Picks for 4/7/21. Listen to the Degen's NBA win totals episode, their MLB futures episode and Max's NHL Power rankings post.
Powered by RedCircle
---
Keep the Lights On Around Here!
Promocode: ABSOLUTEDEGEN
Promocode: ABSOLUTEDEGEN
---
The Degens! App
Grab the Degens App hangout, shoot the breeze and get even more content.
Android:
https://play.google.com/store/apps/details?id=io.gonative.android.xmmkqw&hl=en
iOS:
https://apps.apple.com/us/app/id1527907647
---
Max's Sports Bet Picks for 4/7/21
NBA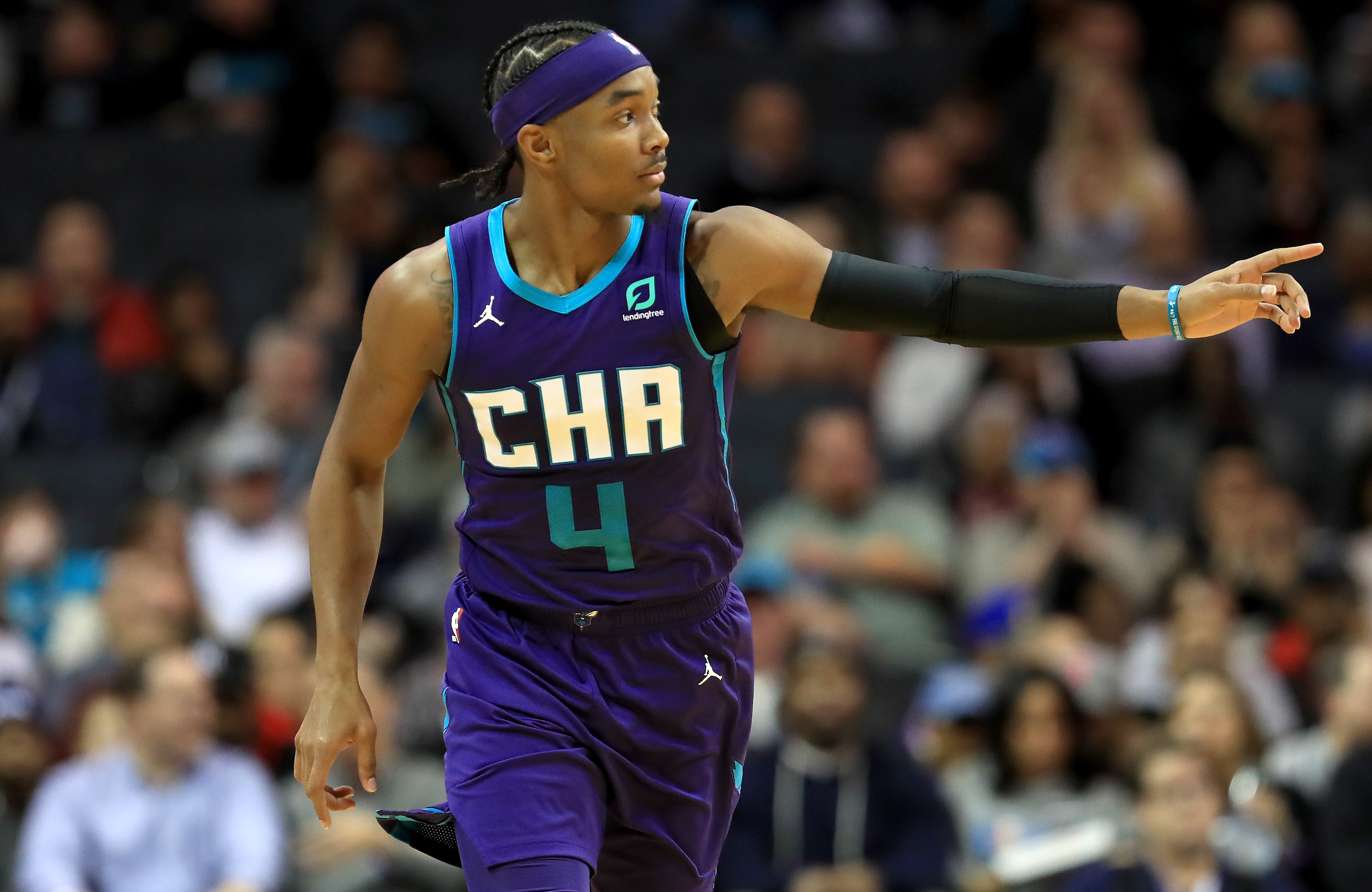 CHA (-4.5) at OKC (4.5)
Pick: Bet $20 CHA
Total: 214 (Lean Over – 217)
Predicted Score: CHA 113 – OKC 104
Notes: Gordon Hayward will miss at least 4 weeks for Charlotte and after losing Lamelo Ball for the season, this is a team that is tough to bet on. Except against OKC – who has more than waived the white flag for the season. I have Charlotte winning this game by 9 – which is enough wiggle room for me to bet $20 on them to win. A bet on the Hornet-Bobcats.
SAS (6.5) at DEN (-6.5)
Pick: Bet $20 DEN
Total: 223.5 (Lean Over – 230)
Predicted Score: SAS 110 – DEN 120
Notes: Denver easily handled Detroit last night and they should easily handle San Antonio tonight. Or, you know, maybe not. I have not had success betting against San Antonio. But lately, I haven't had success betting. Period. But I like this Denver team right now. They are healthy and they found a great way to use Aaron Gordon in their offense. $20 bet on the Nuggets.
MIN (3.5) at IND (-3.5)
Pick: Lean MIN
Total: 227.5 (Lean Under – 221)
Predicted Score: MIN 110 – IND 111
Notes: Pacers just got stomped by the Bulls last night. D'Angelo Russell is probable for the game tonight.
WAS (-3.5) at ORL (3.5)
Pick: Lean ORL
Total: 224.5 (Lean Under – 216)
Predicted Score: WAS 107 – ORL 109
Notes: Bradley Beal is questionable for tonight. Otto Porter Jr. is out for Orlando.
NYK (3.5) at BOS (-3.5)
Pick: Lean NYK
Total: 214.5 (Lean Under – 212)
Predicted Score: NYK 107 – BOS 105
Notes: Celtics lost to the Sixers last night.
NOP (10.5) at BKN (-10.5)
Pick: Lean NOP
Total: 230.5 (Lean Under – 224)
Predicted Score: NOP 110 – BKN 114
Notes: Pelicans lost to the Hawks last night. James Harden will be out at least 10 days but there is a good chance Kevin Durant plays tonight.
DAL (-11.5) at HOU (11.5)
Pick: Lean HOU
Total: 224.5 (Lean Under – 224)
Predicted Score: DAL 117 – HOU 107
Notes: Porzingis is listed as day-to-day. John Wall is listed as questionable tonight.
MEM (2.5) at ATL (-2.5)
Pick: Lean MEM
Total: 229 (Lean Under – 229)
Predicted Score: MEM 114 – ATL 115
Notes: Memphis beat the Heat last night and Atlanta beat the Pelicans. Ja Morant left the game with a back problem.
UTA (-1.5) at PHX (1.5)
Pick: Lean PHX
Total: 225.5 (Lean Under – 224)
Predicted Score: UTA 111 – PHX 113
Notes: Phoenix has won 6 in a row and are 2.5 games behind Utah for the top seed in the West.
NHL
Montreal Canadiens (127) at Toronto Maple Leafs (-140)
Pick: Bet Toronto
Notes: With Carey Price getting the start against the Oilers the other night, Jake Allen should get the start tonight. Which certainly gives me a little pause here. But Toronto has been very good at home and Jack Campbell is slated to start in goal for them. So I would also eye the under here but my play is $20 on the Maple Leafs.
Arizona Coyotes (105) at Los Angeles Kings (-116)
Pick: Lean Los Angeles
Notes: The Coyotes got the best of the Kings on Monday and now have won 3 in a row. The Kings have lost 3 straight and are only 6-7-4 at home this season while Arizona has found some wins on the road.
Edmonton Oilers (-184) at Ottawa Senators (164)
Pick: Lean Edmonton
Notes: The Oilers will look to bounce back from a close loss on Monday to Montreal. Ottawa surprisingly has a winning home record but Edmonton has been very good on the road and should nab a win tonight.
Vegas Golden Knights (-145) at St. Louis Blues (130)
Pick: Lean Vegas
Notes: Vegas just beat the Blues 6-1 on Monday. I like them again tonight against a Blues team that is 4-9-4 at home. Robin Lehner hasn't been unstoppable for the Knights but he's been more reliable than Jordan Binnington. The Blues are in a losing streak right now that will end at some point. Probably not tonight. I'd be on this one if I wasn't on another chalk game already.
Colorado Avalanche (-187) at Minnesota Wild (167)
Pick: Lean Colorado
Notes: Colorado does seem to have Minnesota's number. And right now, they just look like they are rolling. Still, its hard to ignore a team that is 13-4 at home – especially after Carolina bounced back last night after a rare home loss.
MLB
TOR (-185) at TEX (169)
Pitchers: H. Ryu vs. K. Gibson
Pick: Bet $20 TOR
Notes: The Blue Jays were stunned by Texas yesterday but have Ryu on the mound today. This is, I won't say, a "must-win," but it's close. Toronto cannot afford to lose games to terrible teams when they have the Yankees in front of them. I like the Blue Jays to bounce back today and yeah, the payout will suck, but a $20 bet on Toronto.
MIL (-106) at CHC (-102)
Pitchers: B. Woodruff vs. K. Hendricks
Pick: Bet $20 MIL
Notes: I hate betting against the Cubs to lose two in a row at home. But this Cubs team has not been hitting the ball well and if Kyle Hendricks cannot go more than a few innings like his last start, this could get ugly. Woodruff did not have a stellar start himself but Milwaukee's bullpen can keep them afloat if needed. $20 bet on the Brewers.
SF (138) at SD (-151)
Pitchers: K. Gausman vs. B. Snell
Pick: Bet $20 SD
Notes: I took a flyer on the Giants last night and it didn't pay off. Now I am on the other side today as Blake Snell takes the mound for the Padres. Snell didn't go 5 innings last time out but looked good in the time he was out there. So hopefully he can go a little bit deeper into this game and lead the Padres to a win. $20 bet on San Diego.
BAL (173) at NYY (-190)
Pitchers: J. Means vs. Taillon
Pick: Bet $20 BAL
Notes: The Yankees were on cruse control yesterday with Cole on the mound and the offense clicking. But I am a fan of John Means and I like the contact that the Orioles' batters have been making so far this season. The Yankees have the power but Baltimore will get some baserunners and chances to score. I like them to sneak out the win today. $20 bet on the Orioles.
MIN (-168) at DET (154)
Pitchers: K. Maeda vs. M. Boyd
Pick: Bet $20 MIN
Notes: This game looked like a trap yesterday and today, it doesn't. As such, I am jumping on board with Minnesota. Matt Boyd did have a solid start to open the season but when this dude is off, he bleeds out runs. I am confident that the Twins bats will come alive today and put pressure on him. I also am optimistic that Maeda will have a strong start after showing promise last season. $20 bet on the Twins.
ATL () at WSH ()
Pitchers: M. Fried vs. E. Fedde
Pick: n/a
PIT (189) at CIN (-209)
Pitchers: C. Kuhl vs. L. Castillo
Pick: Lean CIN
TB (108) at BOS (-117)
Pitchers: R. Yarbrough vs. N. Eovaldi
Pick: Lean BOS
KC () at CLE ()
Pitchers: J. Junis vs. S. Bieber
Pick: n/a
LAD (-150) at OAK (138)
Pitchers: T. Bauer vs. J. Luzardo
Pick: Lean OAK
NYM (137) at PHI (-149)
Pitchers: D. Peterson vs. A. Nola
Pick: Lean PHI
STL (-112) at MIA (104)
Pitchers: J. Flaherty vs. P. Lopez
Pick: Lean STL
CWS (-158) at SEA (145)
Pitchers: D. Keuchel vs. J. Dunn
Pick: Lean CWS
ARI (-103) at COL (-105)
Pitchers: M. Bungarner vs. A. Senzatela
Pick: Lean ARI