Degen Show Part (4/8/21)
Your favorite Degens give you their Sports Bet Picks for 4/8/21. Listen to the Degen's NBA win totals episode, their MLB futures episode and Max's NHL Power rankings post.
Powered by RedCircle
---
Keep the Lights On Around Here!
Promocode: ABSOLUTEDEGEN
Promocode: ABSOLUTEDEGEN
---
The Degens! App
Grab the Degens App hangout, shoot the breeze and get even more content.
Android:
https://play.google.com/store/apps/details?id=io.gonative.android.xmmkqw&hl=en
iOS:
https://apps.apple.com/us/app/id1527907647
---
Max's Sports Bet Picks for 4/8/21
NBA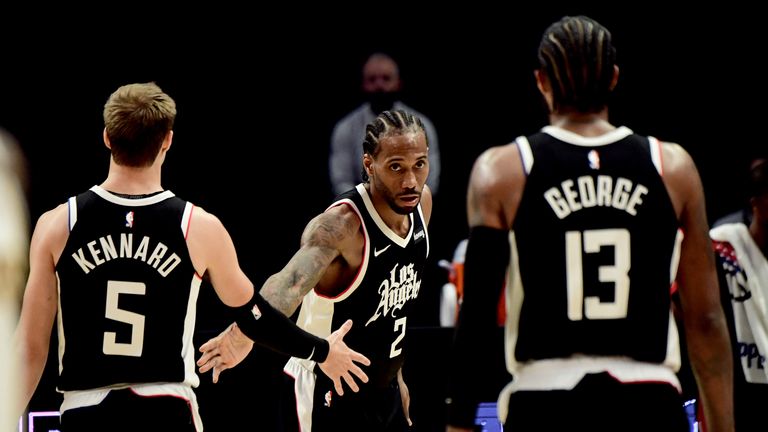 PHX (5) at LAC (-5)
Pick: Bet $20 LAC
Total: 224 (Lean Under – 224)
Predicted Score: PHX 109 – LAC 115
Notes: The Clippers are getting Phoenix in a back-to-back, OT game against the Jazz. If the Suns win this one, they truly are the elite team in the West. Phoenix is 17-6 on the road and have won 7 games in a row. In a normal situation, I might back the Suns here. But 3 games in 4 nights and coming off such a tough game last night, this team will be a bit gassed. $20 bet on the Clippers.
LAL (8) at MIA (-8)
Pick: Lean LAL
Total: 204 (Lean Over – 213)
Predicted Score: LAL 106 – MIA 107
Notes: It seems like Anthony Davis might be gearing up for a return but is out tonight. Andre Drummond is probable. LeBron is still at least 2-3 weeks away from returning. As for Miami, they look healthy. Tyler Herro is listed as probable but otherwise, nothing else significant. Miami is shooting the ball better and will get the win. I just don't like the amount of points here.
CHI (-3.5) at TOR (3.5)
Pick: Lean TOR
Total: 221.5 (Lean Under – 218)
Predicted Score: CHI 107 – TOR 111
Notes: Kyle Lowry and Fred VanVleet are out for Toronto. Chicago has some injuries noted too but seem overall healthier. Bulls are coming off consecutive wins and maybe their offense is starting to click with Vucevic there. Still don't trust them.
CLE (-3) at OKC (3)
Pick: Lean CLE
Total: 212 (Lean Over – 214)
Predicted Score: CLE 109 – OKC 105
Notes: Game of the night here. OKC has lost 4 in a row but I can't trust Cleveland either (a team that is 2-7 on the road the past month on the road).
MIL (-1.5) at DAL (1.5)
Pick: Lean DAL
Total: 228.5 (Lean Under – 221)
Predicted Score: MIL 111 – DAL 110
Notes: Giannis is listed as doubtful tonight and its tough to trust Dallas after shitting the bed against Houston last night. Too close for my liking.
POR (7) at UTA (-7)
Pick: Lean POR
Total: 231 (Lean Under – 228)
Predicted Score: POR 111 – UTA 117
Notes: Utah has dropped 2 in a row after losing a brutal game last night to the Suns. But they return home where they are 22-2. Portland is pretty good on the road but are coming off a bad road loss to the Clippers. Close one here for me. I'd probably bet Utah if they didn't play an OT game last night.
DET (4.5) at SAC (-4.5)
Pick: Lean DET
Total: 228 (Lean Over – 229)
Predicted Score: DET 114 – SAC 115
Notes: We gave some praise to Luke Walton and he lost 4 in a row. Fuck both of these teams. Fuck this game.
NHL
Florida Panthers (127) at Carolina Hurricanes (-140)
Pick: Bet Florida
Notes: Crazy to say I am taking a flyer on one of the best teams in the league. But they are a plus line and should be motivated after being bounced by Carolina on Tuesday. Hard to ignore the Hurricanes' 13-2-3 home record. But Florida is a team I'd back to cause another home loss for Carolina.
Pittsburgh Penguins (105) at New York Rangers (-116)
Pick: Bet New York
Notes: It's tough to beat a team in consecutive games but it does happen. I look at this like a playoff series. And New York dominated the Penguins in game 1. The Penguins have given up 15 goals in 2 games. The Rangers have looked really good with Panarin playing some elite hockey and Shesterkin in goal. $20 bet on the Rangers.
Tampa Bay Lightning (-204) at Columbus Blue Jackets (181)
Pick: Lean Columbus
Notes: My metrics favor Columbus here. Tampa is too overpriced for a team that is not really clicking and has a history of being shut down by Columbus.
Winnipeg Jets (120) at Montreal Canadiens (-140)
Pick: Lean Winnipeg
Notes: The metrics say Montreal but after losing last night and facing a rested Winnipeg team, logic says to back the Jets.
Boston Bruins (106) at Washington Capitals (-117)
Pick: Lean Washington
Notes: Washington has not been anywhere near elite lately and Boston is getting healthier and playing some better hockey. I like the home team here but not enough to bet it.
Philadelphia Flyers (155) at New York Islanders (-173)
Pick: Lean Philadelphia
Notes: I have trust issues with both teams. Islanders probably get the win here. My metrics give an edge to the Flyers but the money is hammering New York and that line is getting a lot worse.
New Jersey Devils (-135) at Buffalo Sabres (123)
Pick: Lean Buffalo
Notes: NJ probably won't drop consecutive games to Buffalo but at this line, I still don't trust them.
Edmonton Oilers (-192) at Ottawa Senators (167)
Pick: Lean Edmonton
Notes: The Oilers are pretty good on the road and should get a minisweep of Ottawa. I just don't like eating that much chalk for them.
Nashville Predators (-153) at Detroit Red Wings (138)
Pick: Lean Detroit
Notes: Nashville got the better of Detroit at home 2 days ago. I like the Red Wings to bounce back but wish I was getting a bigger payout.
Dallas Stars (-112) at Chicago Blackhawks (102)
Pick: Lean Chicago
Notes: Flip a coin here. My metrics have this razor thin (slight edge to Dallas). Hard to believe the Stars lose 2 in a row to Chicago but their road woes are real and though some of these wins were from earlier in the season, Chicago has a good enough home record to lean them here.
MLB
MIA () at NYM ()
Pitchers: TBD vs. T. Walker
Pick: n/a
Notes: n/a
CHC (-143) at PIT (132)
Pitchers: J. Arrieta vs. T. Anderson
Pick: Bet $20 CHC
Notes: Jake Arrieta had a strong first start and faces off against a Pirates team that cannot muster many runs. Yes, Pittsburgh got a surprise win over the Cubs a week ago but I don't see that happening again. The Pirates got slaughtered by the Reds and apologies to the Rangers here, but the Pirates are the worst team in baseball. $20 bet on the Cubs.
BOS (-159) at BAL (146)
Pitchers: E. Rodriquez vs. M. Harvey
Pick: Lean BAL
Notes: Matt Harvey didn't look awful in his last start. The Orioles got a big win over the Yankees yesterday to improve to 4-2. The Red Sox swept Tampa and look to get revenge from being swept by Baltimore to start the season. I like the Orioles to nab the first game here but only a lean.
ARI (111) at COL (-120)
Pitchers: M. Kelly vs. J. Gray
Pick: Bet $20 COL
Notes: The Rockies' offense has come out the past 2 games against the Diamondbacks and should once again with Kelly on the mound. Gray should limit the damage here and give the Rockies a chance for a win. $20 bet on Colorado.
SEA (168) at MIN (-184)
Pitchers: M. Gonzales vs. J. Berrios
Pick: Bet $20 MIN
Notes: A chalky one here part because of the Mariners and part because of Berrios on the mound for Minnesota. The Twins had that extra innings loss to the Tigers but have otherwise looked solid. Seattle hasn't been dreadful – but they are overmatched here. $20 bet on the Twins.
KC (147) at CWS (-160)
Pitchers: B. Keller vs. L. Lynn
Pick: Lean KC
Notes: Brad Keller did not look great his last time out and Lance Lynn is coming off a strong start. The White Sox haven't hit the ground running as a contender and are vulnerable. I like KC with this value just not enough to bet them.
MIL (-133) at STL (123)
Pitchers: C. Burnes vs. A. Wainwright
Pick: Lean MIL
Notes: Burnes suffered a loss but had nothing to do with his performance. Wainwright on the other hand got slammed his first time out. I think Milwaukee gets the win today but I don't see the value in betting them.
LAA (107) at TOR (-116)
Pitchers: G. Canning vs. R. Stripling
Pick: Lean TOR
Notes: Toronto lost 2 in a row to Texas and should be exiled from the MLB. The Angels have started strong and will be interesting to see if travel out East has an impact on them. I like Toronto to win their home opener – just not enough to bet them.
OAK (141) at HOU (-154)
Pitchers: C. Irvin vs. C. Javier
Pick: Lean HOU
Notes: I like Cristian Javier out there but if the A's bats are starting to come to life, could be dangerous. It took them 7 games but Oakland finally won a game. The Astros look to improve to 6-1 and they have done their damage on the road so far. Home opener, exciting pitcher on the mound and momentum should equal a win.