Degen Show (5/12/22)
Your favorite Degens give you their Sports Bet Picks for 5/12/22. Listen to the Degen's NBA Totals show, NHL win Totals episode, or MLB win totals one too.
Powered by RedCircle
---
The Book Club is open for business.
If you want to join Max, Arch, Sex Panther, Saxy Maxy, Phil and maybe some other familiar faces in a private discord server to discuss even more sports betting you can!
https://www.patreon.com/join/8290230?
Keep the Lights On Around Here!
Visit the Degen shop!
Oddsjam is the best odds site on earth. Get the fastest line updates.
---
The Degens! App
Grab the Degens App hangout, shoot the breeze and get even more content.
Android:
https://play.google.com/store/apps/details?id=io.gonative.android.xmmkqw&hl=en
iOS:
https://apps.apple.com/us/app/id1527907647
---
Max's Sports Bet Picks for 5/12/22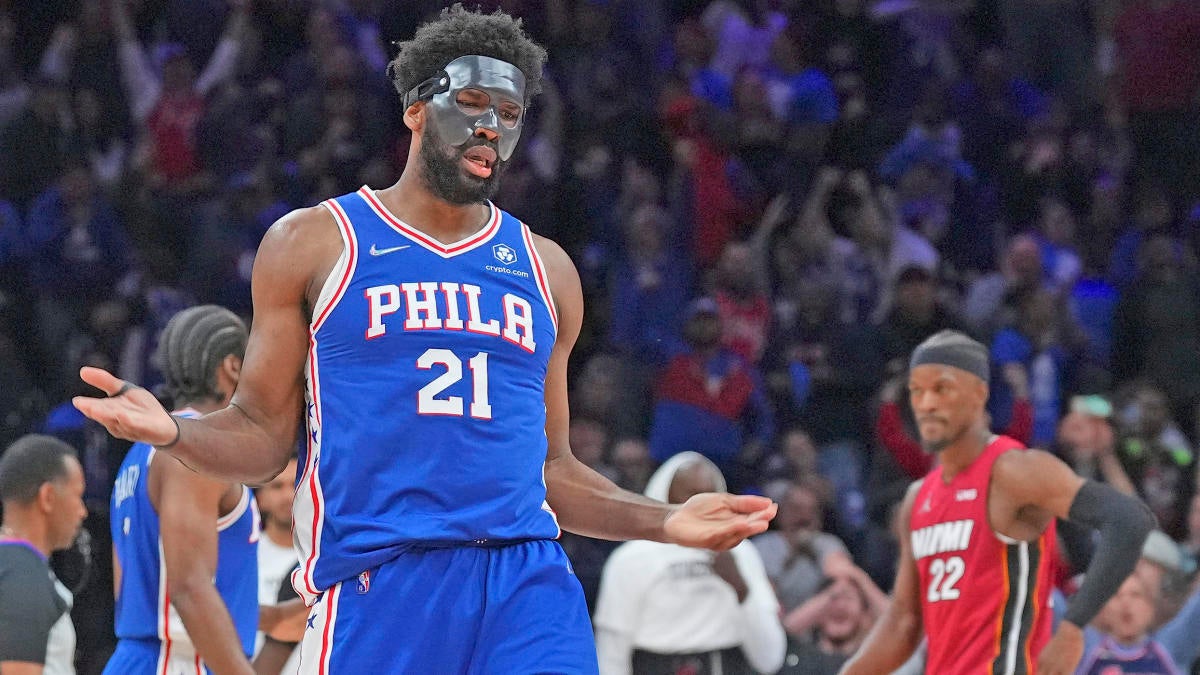 NBA
MIA (2.5) at PHI (-2.5)
Pick: Bet $10 PHI
Total: 207 (Lean Under – 205)
Predicted Score: MIA 100 – PHI 105
Notes: In their 3 wins, the Heat have absolutely bullied the Sixers.
Now granted, only 1 of those wins had Joel Embiid in the lineup – but still, double-digit wins for every win is impressive.
However, all of those wins were at home.
On the road, they lost by 20 and then by 8.
And this has been the story of both of these teams the past few seasons: dominant at home and just pretty good on the road.
I expect this series to be extended today as Philly should grab another home win and head to Miami for game 7.
$10 bet on the Sixers.
PHX (-2) at DAL (2)
Pick: Lean DAL
Total: 212 (Lean Under – 210)
Predicted Score: PHX 105 – DAL 105
Notes: It should not be unstated about how much Luka and Devin Booker dislike each other.
And man, its entertaining as shit.
It really does harken back to an older generation of basketball players who weren't taking banana boat trips with each other.
These motherfuckers despise one another and want to beat each other on the court.
I fucking love it.
Phoenix got the better of Dallas in the last game – beating them by 30 points.
But the series shifts back to Dallas today where the Mavs will look to win once again and extend this series.
And my numbers have them close to doing it. A little too close.
So just a lean on the Mavs.
NHL
Edmonton Oilers (-146) at Los Angeles Kings (122)
Pick: Bet $10 Los Angeles
Notes: The Kings scratched out a win in the last game and not have a chance to close out the series today.
Edmonton has been able to beat the Kings on their home ice – taking game 3 with an 8-2 beatdown.
In the Oilers' 2 wins, they outscored LA 14-2.
Other than a 4-0 shutout, the Kings' wins have all been by 1 goal.
So it does seem like, despite being down a 3-2 deficit in the series, the Oilers have played some better hockey than LA.
But that does not always lead to wins. And I don't think they get the win today.
At home, with a plus line, I am betting $10 on the Kings to close out this series.
Carolina Hurricanes (105) at Boston Bruins (-126)
Pick: Lean Boston
Notes: It seems like home ice matters in this one – so I expect Boston to tie this up.
Toronto Maple Leafs (114) at Tampa Bay Lightning (-137)
Pick: Lean Toronto
Notes: The money is hammering Tampa in this one. I still like Toronto with the plus line but not enough to bet it.
Minnesota Wild (-110) at St. Louis Blues (-110)
Pick: Lean St. Louis
Notes: I bet on Minnesota to hold their own at home but they didn't. I look to the Blues closing out the series today.
MLB
OAK (100) at DET (-118)
Pick: Bet $10 OAK
Notes: These two teams will go out today to play their 5th straight game against each other.
So far, Oakland has dominated – winning 3 out of 4 and only losing their pseudo home game in Wednesday's doubleheader.
Which is kind of fitting, considering they probably had more A's fans in attendance in Detroit than they did in Oakland.
I like the A's again today to get it done.
Not because they are the much better team but because the Tigers are really playing like shit right now.
$10 bet on the A's.
Leans
NYM (-156) at WSH (132)
Pick: Lean NYM
HOU () at MIN ()
Pick: n/a
BAL () at STL ()
Pick: n/a
HOU (-136) at MIN (116)
Pick: Lean HOU
CIN (120) at PIT (-142)
Pick: Lean PIT
KC (116) at TEX (-136)
Pick: Lean TEX
NYY (122) at CWS (-144)
Pick: Lean CWS
PHI (132) at LAD (-156)
Pick: Lean LAD